Smart sensors for a healthy and safe working environment
The effects of occupational illnesses are far-reaching. Every year, thousands of people die as a result of long-term exposure to hazardous substances. That has to change. To that end, TNO is developing a Virtual Occupational Hygiene Assistant (VOHA). It enables continuous monitoring of potential hazards in work settings and immediate intervention when necessary. A 'smart' helmet can help in the process.
The figures speak for themselves. Every year in the Netherlands, more than 4,000 people die as a result of long-term exposure to dangers in the workplace, with three-quarters of cases involving hazardous substances. A large proportion of people, both currently employed and no longer in employment, fall ill as a result of such exposure. Obviously, all possible measures are taken to prevent hazardous and unhealthy situations at work arising.
But until now, this has only involved the use of traditional measuring methods, as Eelco Kuijpers, science innovator at TNO, explains. "Generally speaking, readings are taken only a few times a year. The results often show only the levels of exposure on an average working day and this only gives a limited picture. It means, for example, that any peaks are not identified. And because it takes so long for the results to appear, employees are effectively responding to events, rather than anticipating them."
"Our vision for the future is that monitoring will be continuous, with the help of sensors on work clothing, helmets, and equipment"
Real-time readings thanks to sensors
New technologies, like sensors and new types of models, should provide the solution. This is because they will make it possible to register the time and place of any harmful exposure in high resolution. Sensors are able to measure in real time, which produces an exposure profile throughout the working day, instead of just an average value.
"Continuously collecting exposure data gives opportunities for active management and targeted prevention. That is why we at TNO have launched a Virtual Occupational Hygiene Assistant, or VOHA for short. This digital support tool measures the quantity of certain chemical substances, the amount of noise, and other aspects. It automatically analyses the information and gives feedback to various relevant groups. Our vision for the future is that monitoring will be continuous, with the help of sensors on work clothing, helmets, and equipment."
Preventive measures within easy reach
Exposure data that has been collected can be relayed in real time to a health, safety, and environment (HSE) manager or to employees themselves, who can then take immediate action in unhealthy situations.
"It means that with VOHA, personal and automated preventive measures can be easily taken, such as an early alarm whenever working conditions become unhealthy. This could be combined, for example, with the automatic activation of extractors or turning off machines."
"We are working on a flexible and modular system of sensors that can be used for measuring and collecting different types of exposure data. Combining all this data will give a clear picture of all the exposure-related issues at any time. Information about the relationship between exposure and behaviour could also help encourage employees to change their habits. Additionally, we will be able to use the data to develop or update predictive models in the long term," explains Kuijpers.
"Collecting data in real time means personalised and preventive measures are easily accessible from and in the workplace"
Measuring with a smart helmet
To get VOHA ready for use in work environments, TNO is working in partnership with IoT company Gemba. In early 2020, Gemba started its 'smart helmet' project. "Our aim is to follow people at their place of work with the help of the helmet," says Stefan Hoffmanns, product development manager at Gemba.
"This will enable us to optimise the routes taken by employees as they move around. It will also be useful for detecting if anyone has a fall, or for identifying 'go' and 'no-go' zones, for example. In the event of an incident, such as a gas leak, every helmet in the vicinity could be informed. We have deliberately opted for a helmet, as this is the only thing that is worn on construction sites all over the world. We are expecting the prototypes of the helmet in January 2021, and the first version to be ready in mid-2021."
Pieces of Lego
TNO and Gemba are currently jointly examining whether the helmet functionalities could be expanded to include other modules. "The helmet is the basic module that communicates with add-ons, which could be located on the helmet or on the relevant employee's clothing. You could regard them as being like pieces of Lego that we connect to the helmet. The first sensors we would like to add are for noise and particulates," says Hoffmanns.
"Our interest in noise relates to our wish to prevent damage to people's hearing, but we would also like to know what kind of noise it is and what the source is," adds Kuijpers. "And that itself is useful for asset management," says Hoffmanns.
"The smart helmet is the basic module that communicates with add-ons, which could be located on the helmet or on the relevant employee's clothing"
Looking ahead
In the future, it will be possible to add modules to the smart helmet that are, for example, capable of measuring benzene and other volatile organic compounds (VOCs), in addition to particulates and noise.
"We want to create a platform for monitoring all kinds of parameters and which puts all the readings from the mobile and fixed sensors on one overview. This will then provide useful information about health and safety. Working in partnership with Gemba on improving health in the workplace is very interesting. With the support of iTanks, the innovation platform for the harbour industry, we would like our vision to become reality as soon as possible," Kuijpers emphasises.
If you would like to learn more about our VOHA research or play a part in our working partnership with Gemba and iTanks in developing and introducing VOHA and the smart helmet, then please contact us.
Want to know more about VOHA? Contact Eelco Kuijpers.
Contact us
Eelco Kuijpers

Functie:

Research Scientist
Get inspired
3 resultaten, getoond 1 t/m 3
Healthy air in the workplace in 5 steps thanks to sensor technology
How is the air quality at your workplace? Find out how to reduce the risk of exposure to polluted air at work with TNO's 5-step plan.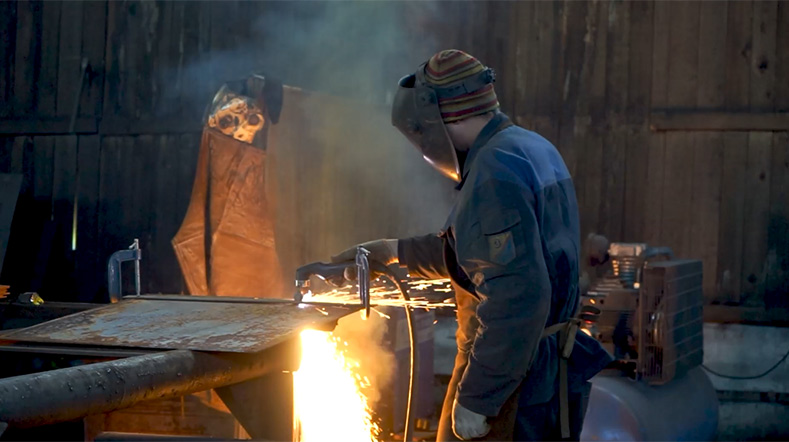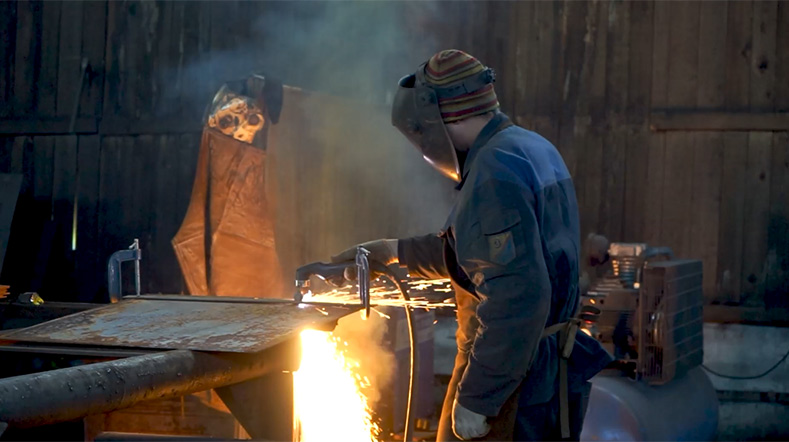 Pilot study on welding fumes proves the potential of sensor measurements for a healthy workplace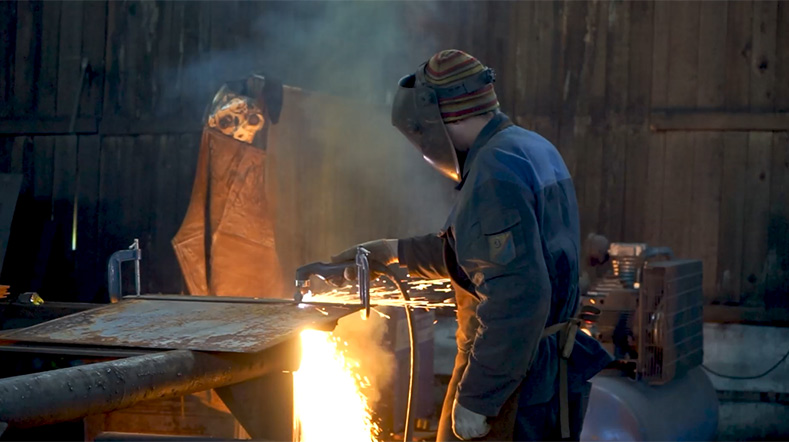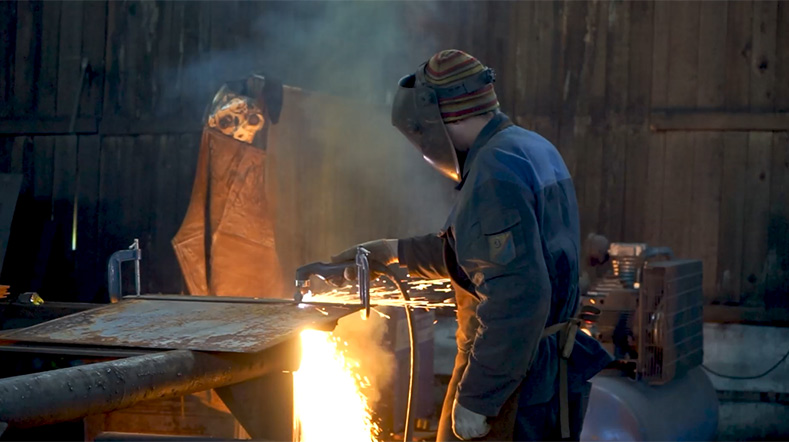 Demonstration of real-time crystalline silica sensor at construction site