International Women's Day 2022
Today on International Women's Day we celebrate the success and achievements of women in science for breaking down barriers and challenging the status quo. Get to know some of TNO's women contributing to a sustainable society every day.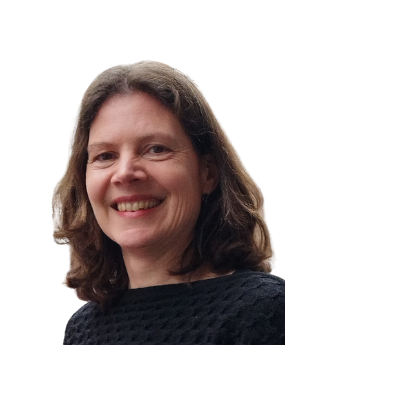 "As a researcher with the TNO Circular Economy and Sustainability unit, I work on air quality models. Think of research on the dissemination of ultrafine particles in the atmosphere and their effect on climate and health. My work provides policy makers and citizens with access to the best possible information, so that they can make the best possible decisions.
My ultimate goal? To foster a healthier environment by making the air cleaner and preventing further climate change. I strive for gender balance in my team, so a more diverse way of thinking will flow into my work which ultimately enhances the quality."
Caroline van der Weerdt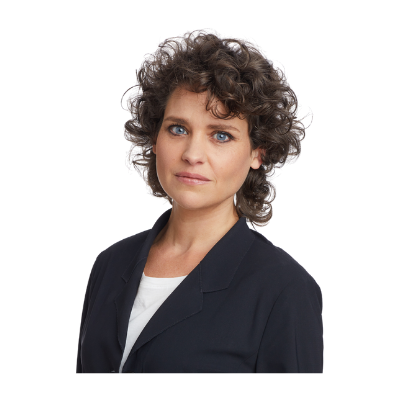 "I am a senior consultant in the Defense, Safety & Security unit, focusing mostly on sustainable innovations in the foodchain. For example, when the pandemic hit, the sudden shortage of seasonal workers led to fewer harvest yields. And while crops were going to waste because hotels and restaurants closed, elderly people had limited access to fresh food as they were afraid to go outside.
TNO took part in initiatives that set in motion a remarkable wave of innovations to fill these gaps. Think of accelerated development of harvest robots, or apps that shortened the supply chain by directly connecting producers and consumers. In an upcoming project, I will delve into to gender role divisions in the world of farming."
Melanie Klösters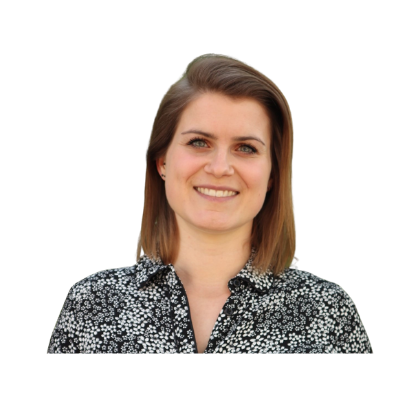 "I am a behavioural researcher with the TNO Energy Transition unit. Within energy transition research, a lot of attention goes to the technical aspects. However, people play an equally important role in succesfully mitigating and adapting to climate change. In fact, they are crucial in coming up with new solutions.
I see it as my mission to make the energy transition more people-oriented and better understood by citizens and policy makers alike. Our ultimate goal is that the energy transition will become something that most people support, without experiencing too many disadvantages in their daily lives."
Mirjam Bartels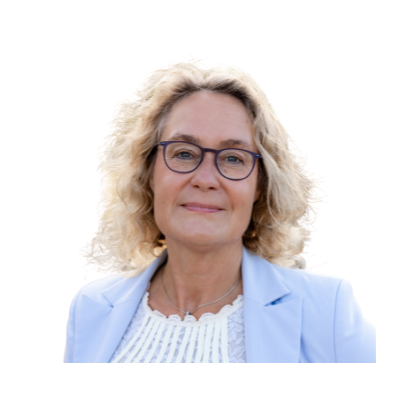 "I am the Research Manager for Geo-Data & IT, one of the four constituent research groups that make up the Geological Survey of the Netherlands. We focus on processing, storing and disseminating high-quality subsurface data. This information is essential in developing strategies to face climate change, to support the energy transition and to better manage the built environment.
We do so through the continuous development and maintenance of our databases, in which more than a century of subsurface data is recorded. By ensuring reliable geo-data is easily accessible, we enable broad research and consulting on energy transition issues."
Ingrid Super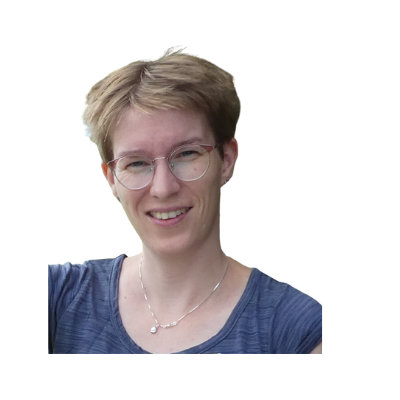 "I am a junior scientist in the Circular Economy and Environment unit. My role is to quantify greenhouse emissions across a range of scales, from very detailed city emission inventories to European continental assessments. We do so to verify and support various countries' official emission reporting to the United Nations. For that purpose I develop new approaches to link atmospheric observations to emissions through models.
In this research field with relatively few (young) women, I usually find myself working in teams with mostly men. Despite the gender imbalance, I notice that I can really contribute new ideas and that my work is much appreciated."
Titia Kuipers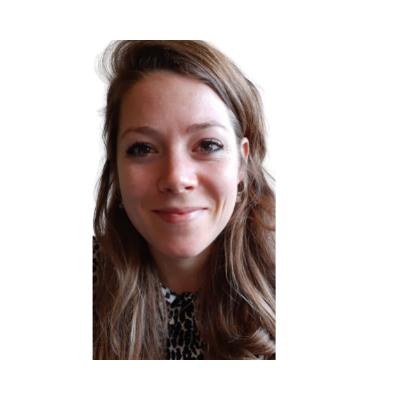 "I am a researcher with the Defence, Safety and Security unit Climate change is one of the biggest challenges of our time. TNO has the ambition to become a net-zero organisation by 2040. Together with our Corporate Social Responsibility Officer and a group of colleagues I have set up and embedded a Sustainability Network within TNO.
The Sustainability Network consists of ambassadors from all units, and aims to accelerate TNO's sustainability plans by incorporating employees' ideas. I am proud that through this platform we are finally starting to talk the talk and walk the walk. My personal goal is to start a research programme on the cutting edge of climate change and security. So if one day you read in the newspapers that the Dutch Ministry of Defence is ready to tackle the consequences and security risks resulting from climate change, I've succeeded in my work."
Vasiliki Georgiadou
"I am a senior project manager in the ICT unit. In the projects I manage, two worlds collide: the energy sector and ICT. Stakeholders and actors speak a different language, use different tools, and are active in different fields. Still, at the end of the day their goals should align if we wish to bring about the transition to a truly sustainable future powered by digital innovation.
As a project manager I am responsible for that alignment. We are currently working on BD4NRG, an EU co-funded project in which we explore market opportunities in the energy sector through the power of big data and data sharing technologies. Collaboration is the key and part of the responsibilities and joys of being a project manager is to build bridges.
The energy and digital transitions to a sustainable future will not and should not happen for only some of us. We are all in this together –and solutions must therefore be co-designed and applied while keeping in mind that we do not have a green field to work with. So ensuring that in my projects different perspectives are taken into account, is a no-brainer."
Bilim Atli-Veltin
"I work as a Senior Scientist at TNO and as a Visiting Scientist at TU Delft, Aerospace Engineering. My area of expertise is material under extreme conditions. Various materials behave differently under conditions such as at low temperatures, high pressures, high dynamic loads etc. Sometimes what we call extreme can be considered normal conditions elsewhere such as in space or deep below on the seabed. The solution is to design advanced structures by making use of the right material in the right place in the smartest possible configuration.
I feel most fulfilled when I empower younger generations around me, including my students at the TU Delft, or my mentees during 'Female Tech Heroes' activities. I lose track of time when I discuss project progress with great minds or brainstorm creative ideas with my colleagues at TU Delft. This year I felt successful when I saw that the vision and roadmap I had set for my research domain at TNO is still active after many years. And I could not be happier when my student thanked me during her graduation defense in tears saying she never knew a mentor could give so much."
Marinke Wijngaard
"I am the Managing Director of the TNO Circular Economy & Environment unit. I want to contribute to both a sustainable society and the earning power of the Dutch industry. So I am successful if I can separate fact from fiction when it comes to what is actually sustainable, when I can put sustainable topics on the political and business agendas and when I can connect parties to make sustainable innovations happen.
Real visibility is yet to come for TNO's circular efforts. Our sustainable innovations need time. We understand the system and help society make sustainable choices. For example, we have developed a plasma reactor which can make materials without CO2 emissions. We also measure particulate matter in the air in a big city, so that the city council can take measures to improve the health of its citizens. Finally, we develop analytical technologies to measure microplastics and help industry and society to eliminate it.
I am passionate about helping create a sustainable future. Especially in Chemical Industry not many women are present and visible. In my job I am visible in performing a purposeful job. Women are driven by purpose. I am convinced that if society and the chemical industry are able to work seriously to achieve sustainable goals, more women like me will feel included to contribute in the future."
Tanya Srivastava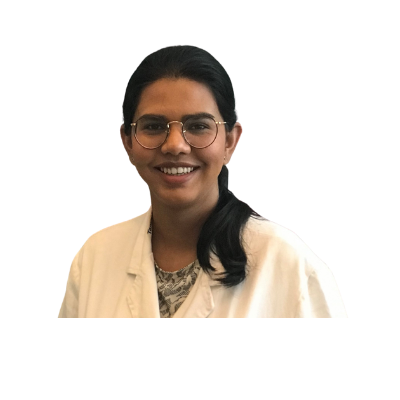 "I am a junior scientist innovator in the Energy Transition unit. My main domain is post-combustion CO2 capture, a key technology to achieve a successful energy transition. It is also one of the few carbon capture technologies currently being implemented commercially. However, the technology is plagued with high costs, adverse environmental impact and issues related to societal acceptance. A lot of these problems stem from the degradation of the solvents used for capture.
My work is focussed on better understanding this oxidation process and translating this knowledge into actionable models or parameters for industry. I am also pursuing a parttime PhD at the TU Delft on the same topic to gain a better understanding of degradation. I am very proud of developing a software tool for data visualisation and analysis for our mobile CO2 capture units (miniplants) and other equipment. My work has a direct impact on the development, implementation and improvement of technologies that combat climate change."
Milou Derks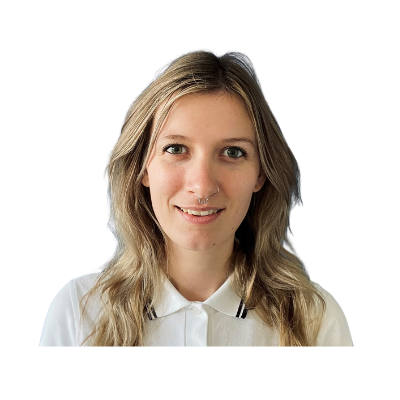 "I am a scientist with the Strategic Analysis & Policy unit, and I work on business ecosystem research for the energy and circularity transitions. I focus on sustainability transitions in developing countries, a topic on which I am also doing a PhD next to my job at TNO. My research focusses on integrating a business ecosystem perspective into the great transitions of our time. I am successful if the projects we conduct with many stakeholders actually lead to action and accelerated transitions.
The most visible aspect of my work is a large project on transforming the waste sector towards a circular and well-functioning waste management system in Kenya, Malawi, Zambia and Zimbabwe. We work together with many private sector and governmental parties and have already established successful stakeholder meetings and collaboration strategies. Especially in developing countries, providing livelihoods for women and youth is a top priority. So in every of my projects gender equality plays a key role!"
Anastasia Pelkmans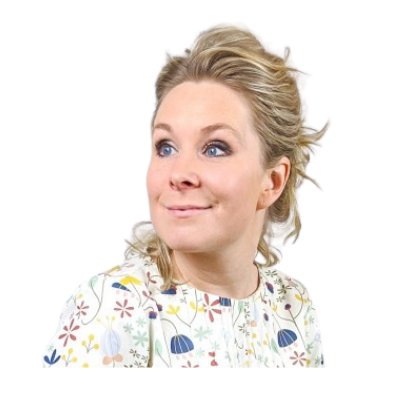 "I am an Operations Lead and Senior Project Manager in the Circular Economy and Sustainability unit. My team consists of experts in sustainability and circular economy. As a lead I bring structure to the team, establish clear operational processes and make long-term planning for the team members. All this so they can focus on their research and and perform at their best without distraction.
I optimise researchers' operational environment so that they can be involved in more sustainability and circular economy projects. As a woman in a senior position at TNO I hope to furthermore serve as a role-model for other women in my team."
Anna Schwarz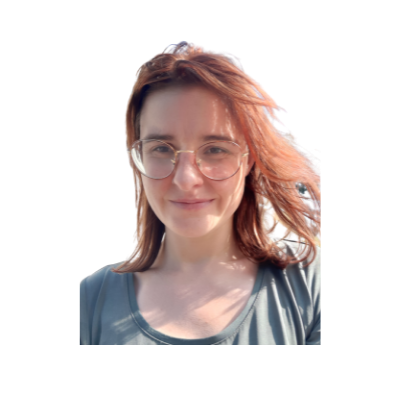 "I am working as a circular economy scientist at the unit Circular Economy and Environment. I work on modelling environmental impact of products, mainly plastics. Furthermore I focus on the impact of plastic littering to the environment. The field of environmental impact analysis is still relatively new and dynamic and this means that we continuously dive into new topics.
Through my research, we increase knowledge on plastic sustainability, recycling and littering and gain perspective on a future circular economy. Gender equality, and equality in general, is the basis of sustainability. I hope that with my contributions, I bring a new perspective and also inspire others to do so."
Get inspired
652 resultaten, getoond 1 t/m 5
Consortium explores positive wake effects of floating wind turbines
An international consortium comprising six leading entities has embarked on a research and demonstration project investigating the positive wake effects of wind turbines featuring tilted rotors.
GEMINI: intelligent decision support system for geothermal assets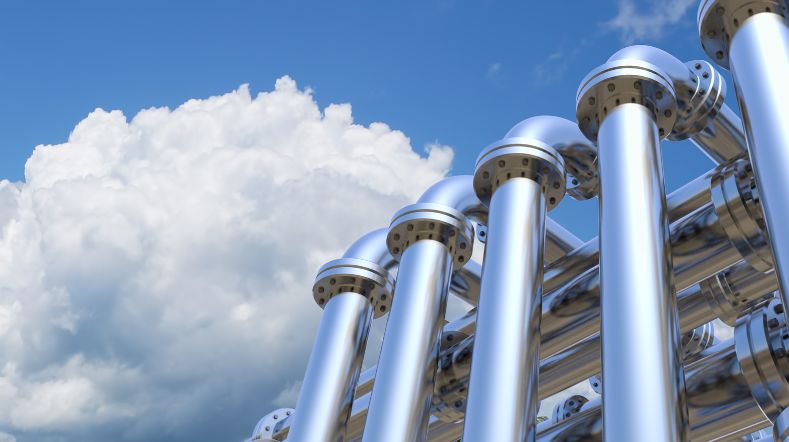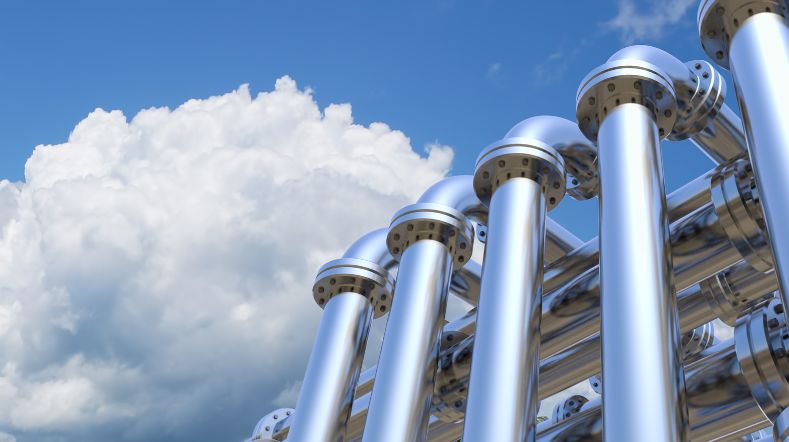 New facility to develop circular plastics on an industrial scale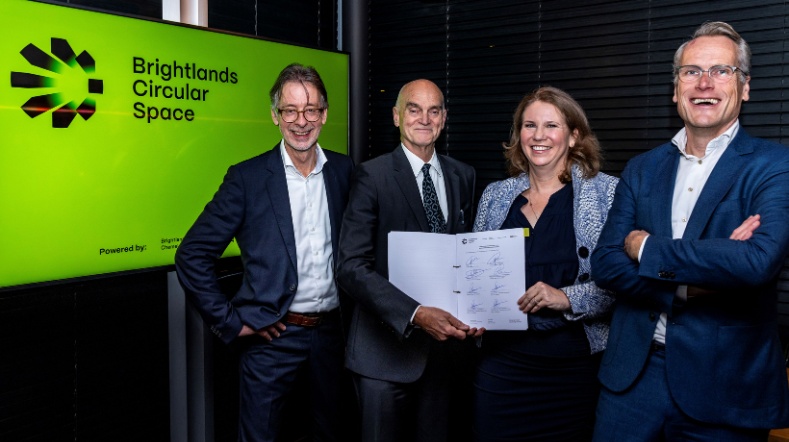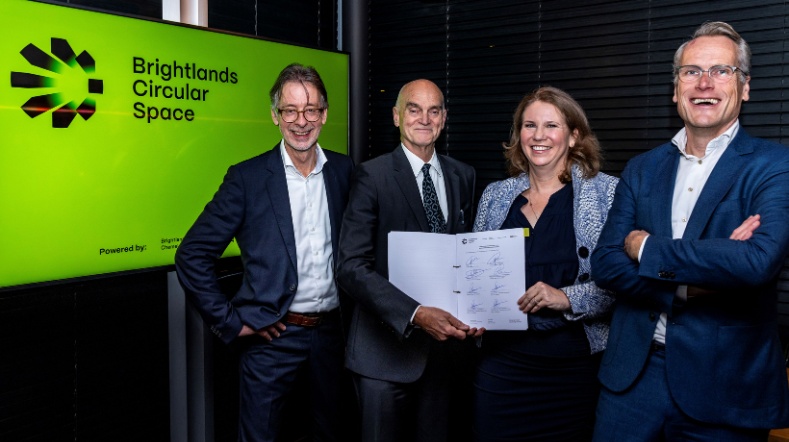 Quantum Application Lab receives grant for quantum computing application development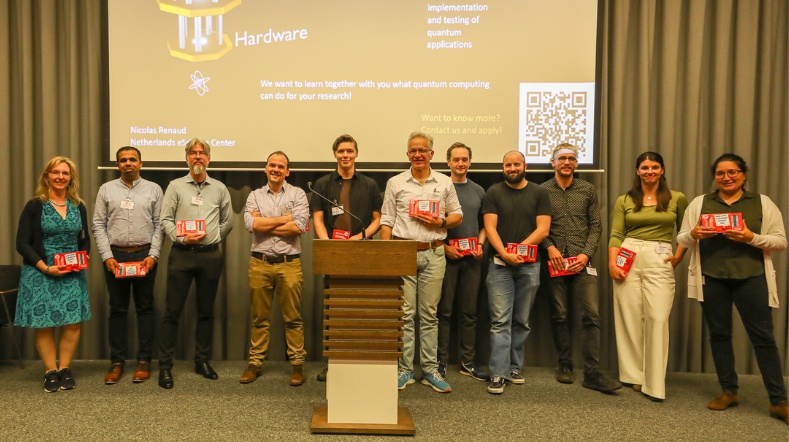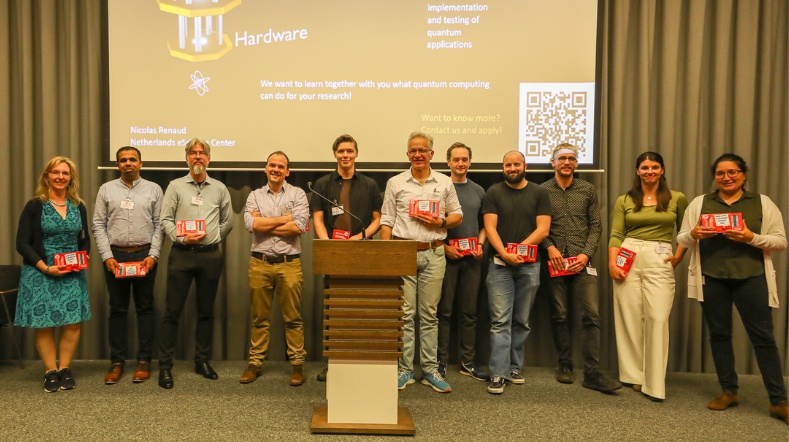 TNO helps study effectiveness of Black Blades with sensors, cameras and radar