The Netherlands takes the lead in development of third-generation electrolyser
The large-scale production of green hydrogen, crucial for the energy transition, requires a completely new type of electrolyser with higher efficiency, lower cost, and a circular design. Led by TNO, a consortium of technical universities and private-sector companies will spend the next few years devising and developing a radical new design. With our own available knowledge and that of our high-tech manufacturing industry, the Netherlands is excellently positioned to take the lead in this.
Innovation power
"It involves the development of state-of-the-art components and stacks for electrolysers and the technology to have them manufactured by our high-tech industry," says hydrogen expert Lennart van der Burg of TNO.
"Europe's major electrolyser manufacturers are in Germany, with China also becoming increasingly active in the manufacturing of alkaline electrolyser technology. But as with the automotive industry, our country can once again distinguish itself by acting as an indispensable supplier of innovative parts, stacks, and high-precision manufacturing equipment. We can use this to build an ecosystem for our industry. And that is good for the Netherlands' innovation power and economic wise."
From first to third generation
The 'Third-generation Electrolysers' project will start in May 2023 and run for five years. It is expected to be a major step in the development of this equipment needed for electrolysis, splitting water into oxygen and hydrogen using solar and wind energy.
Current projects at home and abroad are more focused on scaling up present-generation electrolyser technology in the first large-scale >100 MW hydrogen plants. TNO is already working with Dutch parties in the HyScaling project on second-generation electrolysers (technologies: PEM and alkaline) that perform better, are more efficient, and cheaper, with their design remaining broadly the same.
Synergies
The third generation involves exploring all current technologies based on water splitting (PEM, alkaline, SOE, AEM) in conjunction, with CO2 electrolysis as a newcomer. This technology makes it possible to convert biobased CO2 into various carbon-based products. Synergies are expected to emerge between all these concepts, especially in the high-tech manufacturing technologies of the electrolyser components and stacks. The new electrolysers will have to deliver significantly better performance, use much less energy and materials, and be cheaper.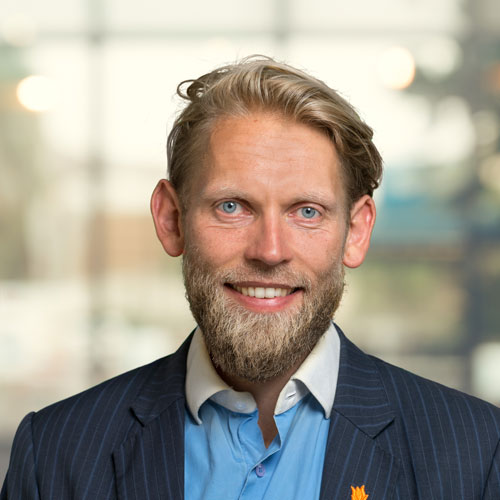 "The third generation will not only perform significantly better, but will no longer need to use rare materials. And it will offer our high-tech manufacturing industry plenty of opportunities in the international market."
Global leading position and working together
"We're going to work on a revolutionary new architecture which will allow our country to take a leading global position," says Lennart.
"Within TNO, we previously developed the technology Spatial Atomic Layer Deposition (sALD), a method for applying ultrathin layers of functional materials to large surfaces. That is now being brought to market by TNO spin-off SparkNano, one of the consortium's participants. sALD is a promising technology in the new design of electrolysers. In this way, each party brings its own expertise."
"The third generation will not only perform significantly better, but will no longer need to use rare materials. And it will offer our high-tech manufacturing industry plenty of opportunities in the international market. However, the Netherlands cannot do it alone, making international collaboration a prerequisite for acceleration. TNO is already working with international partners in the Supercell programme."
Consortium and partners
The project is part of the NXTGEN HIGHTECH programme, which will provide high-tech solutions for a new generation of manufacturing technology in six key areas. In the renewable energy domain, besides green hydrogen energy, this concerns new batteries.
Partners
Participating companies, organisations and knowledge institutions in 3rd generation electrolyser programme are: Admatec, Bosch Transmission Technology, Robert Bosch, Coval Energy, Delft IMP, Demcon Energy Systems, HyGear, Magneto Special Anodes, NedStack fuel cell technology, SparkNano, Technische Universiteit Delft, Technische Universiteit Eindhoven, Universiteit Twente, VDL Groep, VSParticle Vereniging High Tech NL and TNO.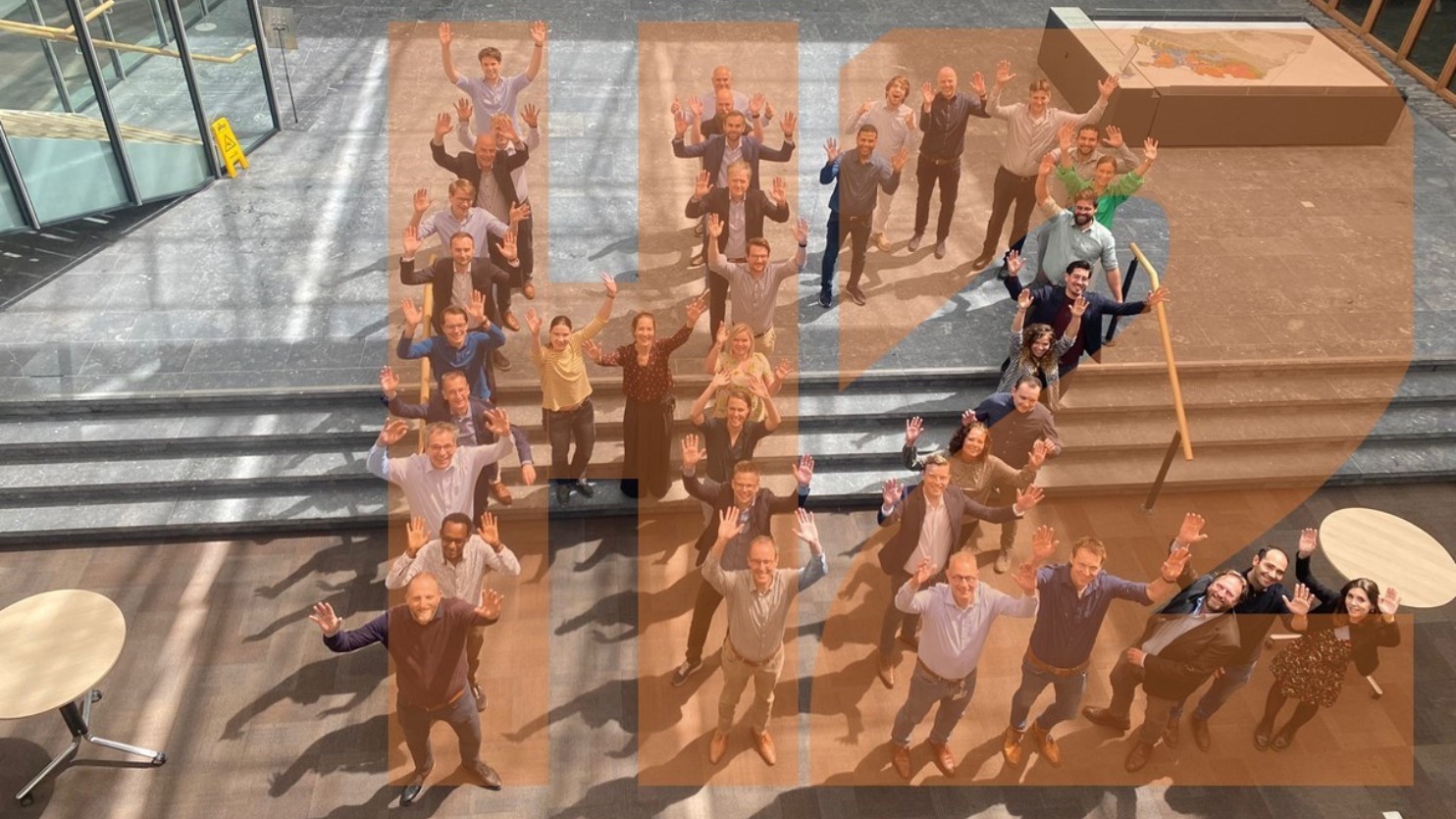 Contact us
Lennart van der Burg

Functie:

Business Developer Sustainable Energy
Get inspired
14 resultaten, getoond 1 t/m 5
The Netherlands: a global hub for hydrogen import, transport and storage
The first hydrogen chain from abroad to the Netherlands is a fact. Spain will become a major supplier of green hydrogen to north-western Europe and our country will play a hub role in further exporting.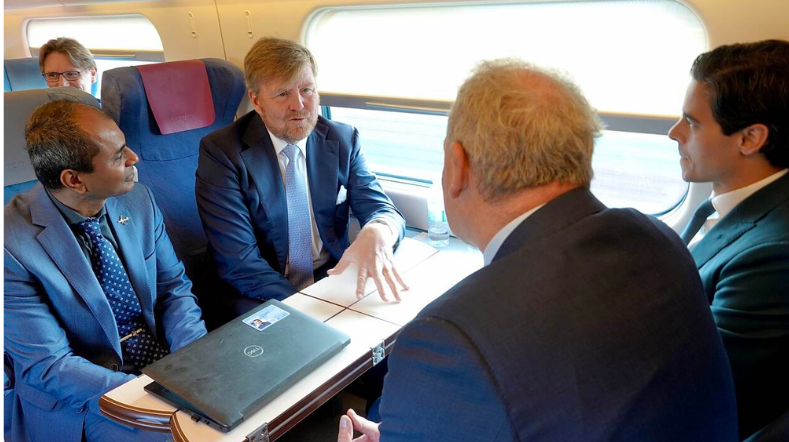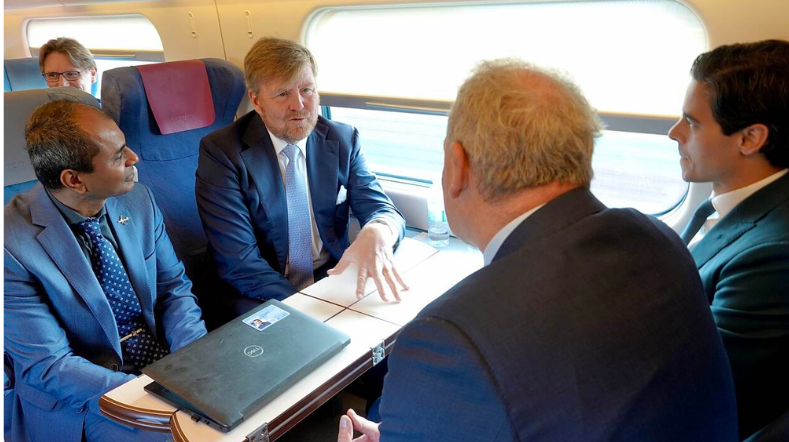 Hydrogen developments in full swing in the energy and materials transition
What can we say about the future of green hydrogen? What role will it play in the energy transition in the coming decades? A conversation with TNO hydrogen experts Marcel Weeda and Lennart van der Burg provides some answers.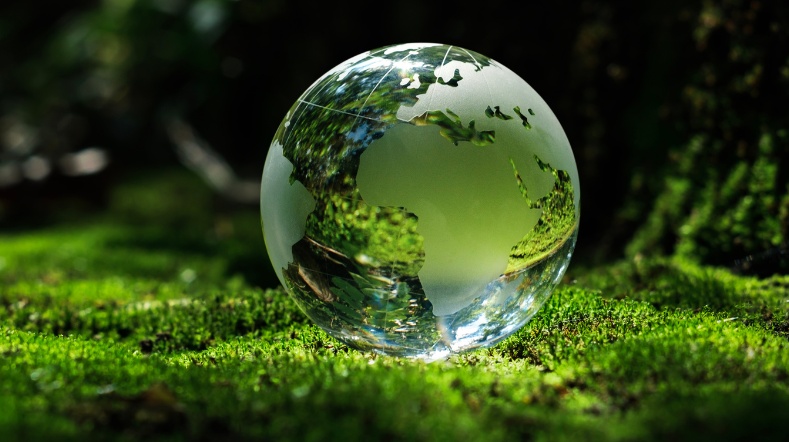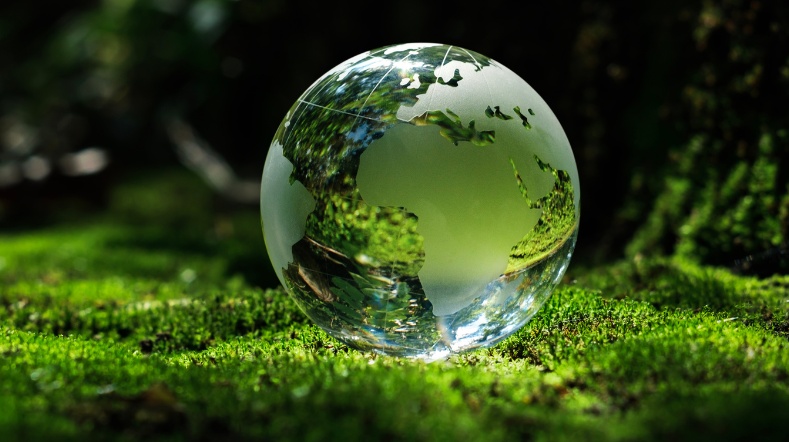 Time setters: 200 times less iridium needed for green hydrogen production
In this episode of Time setters, we speak to time setter Lennart van der Burg, Cluster Manager for Green Hydrogen, about the breakthrough development in electrolysers and how we can produce green hydrogen on a larger scale.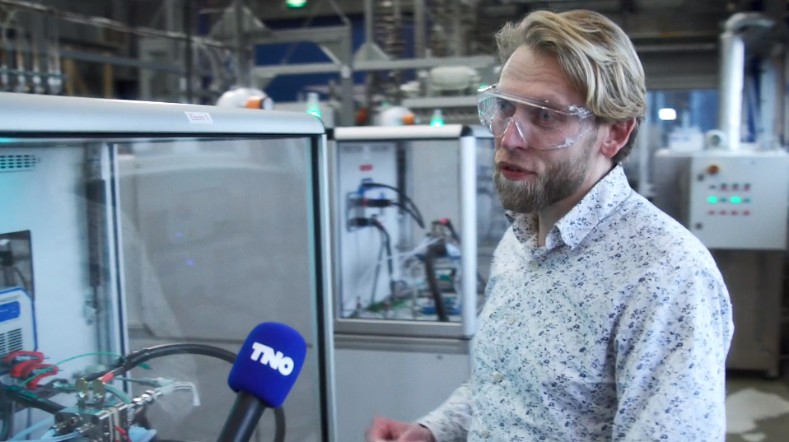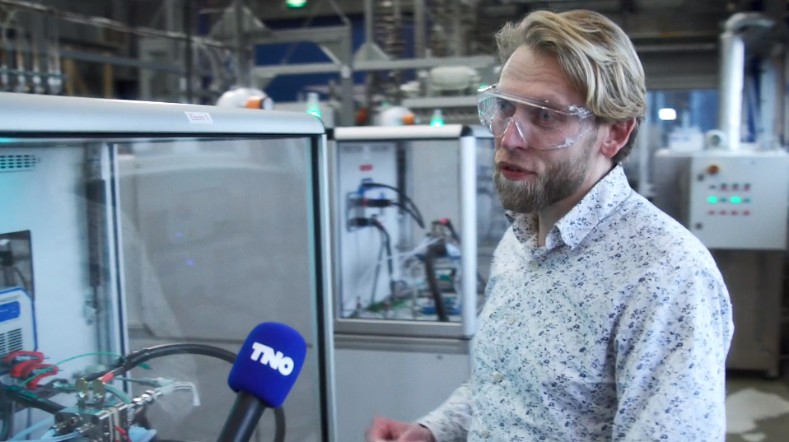 Combining offshore wind and floating solar to reduce costs of green hydrogen
The recently granted innovative research project SENSE-HUB, led by TNO, addresses the integration of various energy system modules for the Dutch North Sea. The synergies between offshore wind, offshore solar and hydrogen production at sea will be considered.
North Sea countries unite forces to accelerate offshore hydrogen production
Commissioned by the Ministry of Economic Affairs and Climate Policy, TNO researched the benefits of a shared approach by the North Sea countries, and how conversion into hydrogen at sea can be used to better unlock the potential of energy from the North Sea.