TNO's 2030 view: Ushering in the Quantum Era
Anyone who follows tech news has likely noticed all the recent buzz around quantum technology, and in particular, the powerful quantum computer. And although it's often described as a 'novel' innovation, scientists have actually been working on it for decades, and its implications reach much farther than just unprecedented computing power.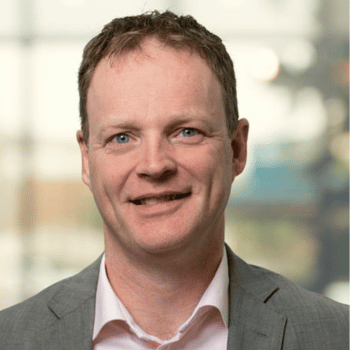 'We've taken a huge leap forward now that we understand how quantum works. Now, there is the hard work of investigating just how far we can take its potential.'
Rogier Verberk, Director of Semicon and Quantum, and Clara Osorio Tamayo, Senior Scientist Optics, explain that TNO is on the cutting edge of a revolution in a variety of industries. As part of TNO's ambitious goals to contribute to society and boost the Netherlands' earning power, the Quantum Technology team is committed to ensuring that, by 2030, quantum technology marks a new era.
Addressing the complexity
'Quantum is a truly enabling technology,' Rogier explains. 'At the moment, it's difficult to define and explain, especially to those outside the field. It's not just about building things like the quantum computer, but also about what that computer will be able to do. But there are a lot of applications that get less attention in the media. Like new climate models and weather forecasting systems, new pharmaceutical innovations, novel medical instrumentation, powerful sensors and unprecedented communication and cybersecurity.'
Clara says that complexity makes it a challenge to define what we mean when we say "quantum technology". 'First of all, there are a variety of different types of quantum systems with their own potential set of applications. Then, when you multiply that by the number of industries that can use the technology for computing, sensing, cryptography and communication, this new era of quantum technology becomes quite expansive. At TNO, we're exploring all the possibilities and advancing as many of them as possible.'
Realising the potential
Clara explains why the Netherlands is the ideal place for this exploration. 'Per capita, the Netherlands has an extremely high concentration of tech-minded people with incredible knowledge in this domain. We are also home to many major high-tech, innovative companies. And we've had government support to advance our understanding of quantum. Now, we need the stamina to continue the exploration and encourage bright minds to stay in the Netherlands and build the quantum industry here. There's a lot of competition for this talent, so we need tangible reasons to keep them here. And that means more companies willing to take the step towards applying what we know to their commercial industries.'
Rogier says that TNO has something unique and attractive to offer. 'Starting a position at TNO is likely the steepest learning curve imaginable. There are very few high-tech positions in which you not only work on the science, but also engage with customer, address things like IP management and geopolitics, advise on policy, and work with such a wide variety of experts in a range of specialties. With all those different dimensions, the first two years can feel overwhelming. But afterwards, it's incredibly rewarding to be fully in control of your own development and in advancing your areas of scientific interest.'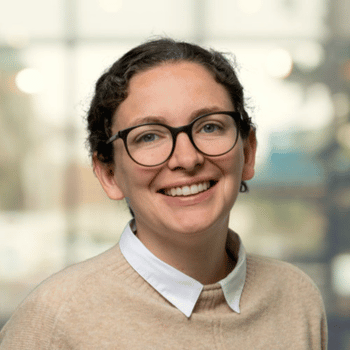 'Technology will be faster and more powerful, and there will be new functionalities we haven't even uncovered yet.'
The power of quantum
Clara explains how quantum can impact our lives in a variety of ways. At the moment, there are around 200 Magnetoencephalography (MEG) machines in the world. They measure magnetic field patterns in the brain and are used in the diagnosis and treatment of epilepsy, brain tumours, pain perception and more. Today's MEG machines are large and can cost €1 million or more. They are also not adjustable, so cannot scan, for example, the brains of children or people with above- or below-average head sizes. With quantum technology, scientists are already exploring how to make this technology far more accessible.
Welcoming the new era
'The new era will begin when we see actual applications of the technology hitting the market,' Rogier says. The real world is never as controllable as a lab – it takes years of dedicated effort to make it happen. If, in the next year, at least one of our spin-offs – or another Dutch company – get on to safe, stable ground with their use of quantum, it will be a sign that the Netherlands can remain a key player.'
For Clara, the focus now is on when the quantum era can begin. 'Every day, TNO and our partners are working to make that "when" happen faster. My hope is that, by the time I retire, quantum will be everywhere. In our coffee machines and our ovens. Our cars and our machinery. Technology will be faster and more powerful, and there will be new functionalities we haven't even uncovered yet.'
Rogier takes pride in what we've accomplished so far. 'TNO is on the leading edge of yet another novel technology. We are one of the pioneers that have taken a totally new science from theory to application. And that's a reason to be proud. If not for TNO and our very powerful and unique relationship with Delft University of Technology, there would have been no QuTech. And without QuTech, the Netherlands wouldn't be part of the European Commission's €1 billion Quantum Flagship initiative. This is proof that TNO is at the heart of development in this emerging field and is contributing significantly to the quantum future.'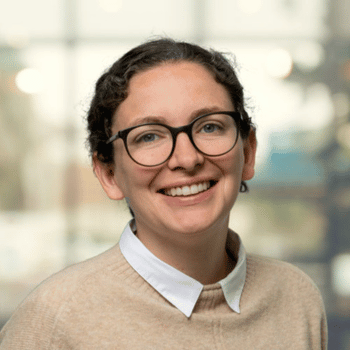 'Customers are coming to us now and asking, "what is this quantum, and can it help me?'
Facing the challenges
Rogier and Clara say that the biggest challenge will be maintaining the stamina needed to truly usher in the new quantum era, and continue to utilise all the knowledge and expertise in the Netherlands. 'We need people who don't necessarily understand the technology to start exploring its possibilities for their industry. But TNO is uniquely designed to guide them. The wide range of expertise under our roof, our broad network of expert partners and our independent role make us ideally suited to usher into this new era. Our close relationships with universities and private companies help keep the quantum ecosystem close to home.'
'I'm quite proud that our customers are coming to us now and asking, "what is this quantum, and can it help me?",' Clara says. 'That not only demonstrates our good relationship with them, but shows they recognise our expertise in this field.'
What's more, Rogier and Clara warn against celebrating too soon. 'The Dutch government has enabled us to reach this milestone in the first place,' Clara says. 'And there is such tremendous intellectual power to enable a full quantum industry here. But that will require continued investment in the technology, the systems, and the talent that can keep the Netherlands at the forefront during this next phase. And, when private companies start believing in the technology enough to invest their own money in these innovations, that will be a clear sign that the Netherlands will remain a leader in this domain.'
Contact us
Wilbert Staring

Functie:

Business Development Quantum Technology
Get inspired
18 resultaten, getoond 1 t/m 5
Monitoring your health using light: TNO designs wearable optical sensors
Wearable biosensors that use light and detectors to provide real-time feedback on our health. They're not only a useful tool to prevent health problems, but some people even owe their lives to them.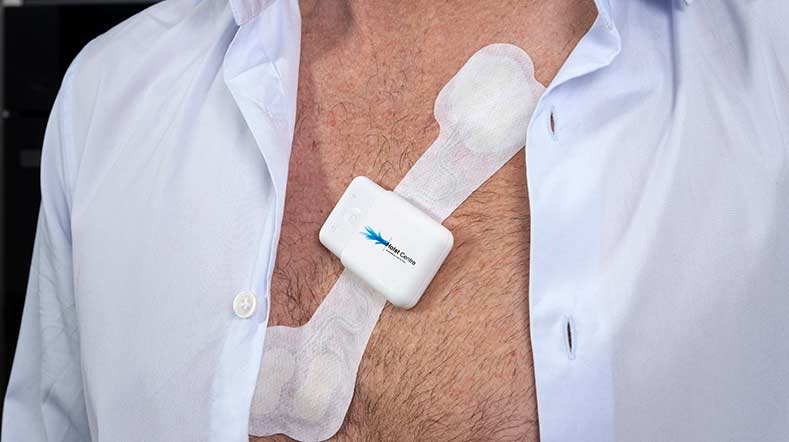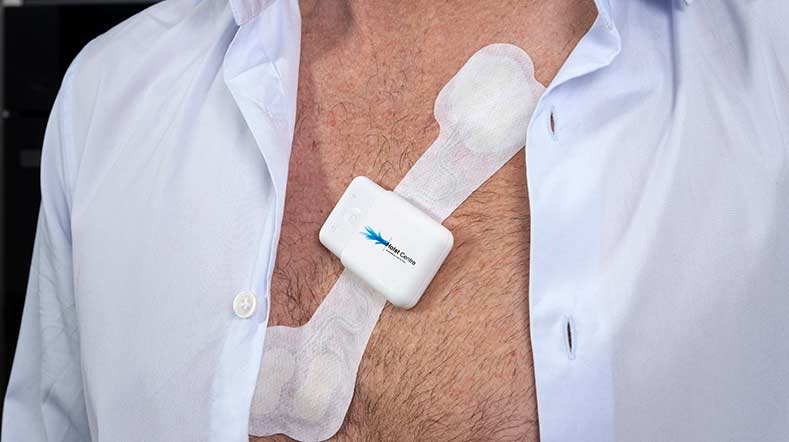 TNO Starts 7-year Quantum Testing and Experimentation Program
TNO is coordinating Qu-Test, a network of RTOs and NMIs funded by Quantum Flagship, to accelerate European competitiveness in quantum technology.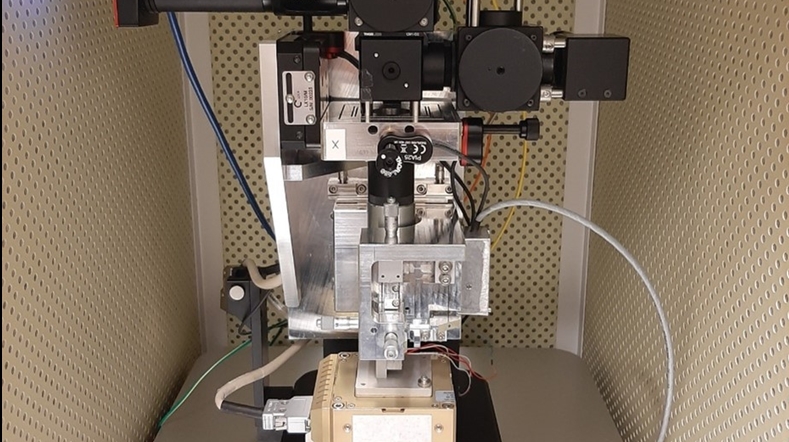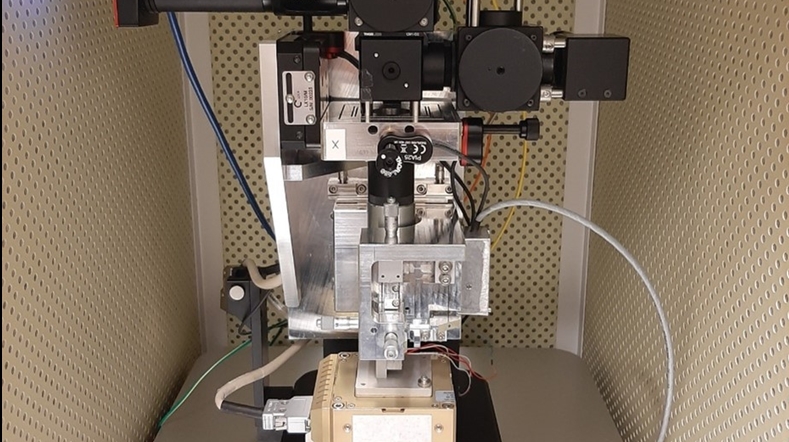 LUMI-Q quantum computer will contribute to a pan-European network
A consortium by the name of LUMI-Q has been selected to host new European quantum computers. SURF and QuTech—a collaboration between the TU Delft and TNO—contribute to the project to build a hybrid high-performance computing and quantum computing (HPC+QC) platform.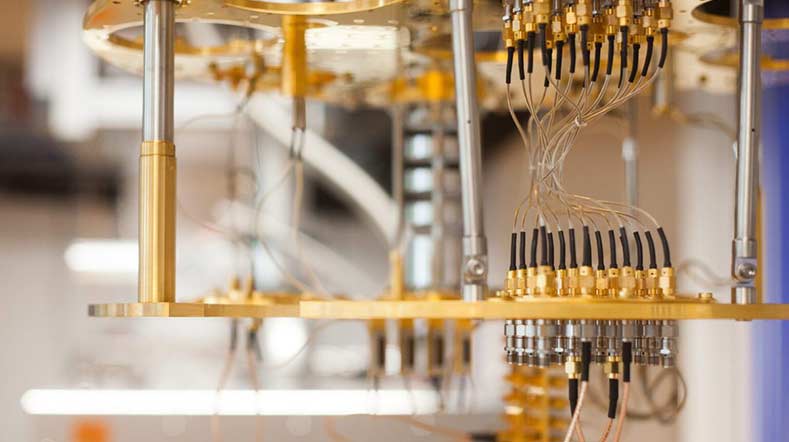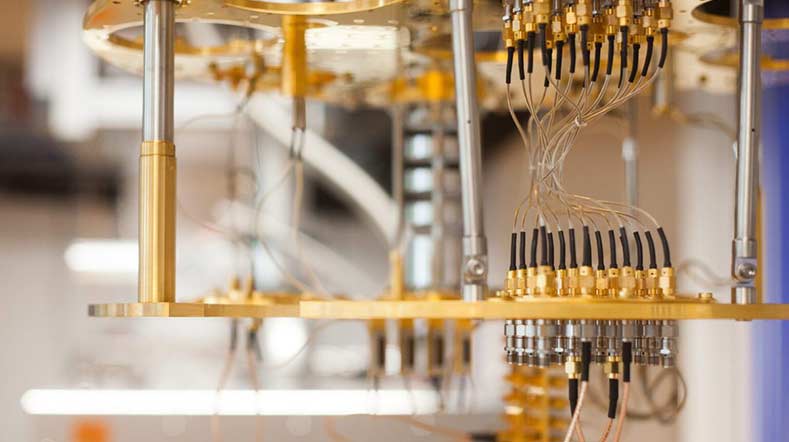 European program to build world's first quantum internet ecosystem launched
The European Commission has approved a program of the Quantum Internet Alliance (QIA) to develop a Quantum Internet ecosystem in Europe, a potential world-first prototype.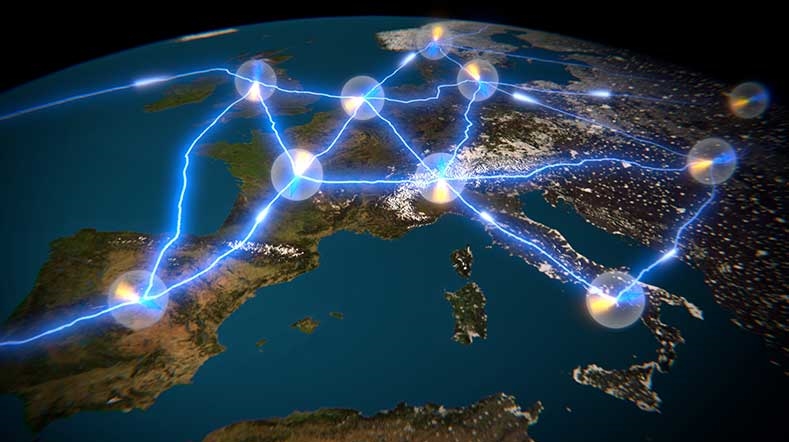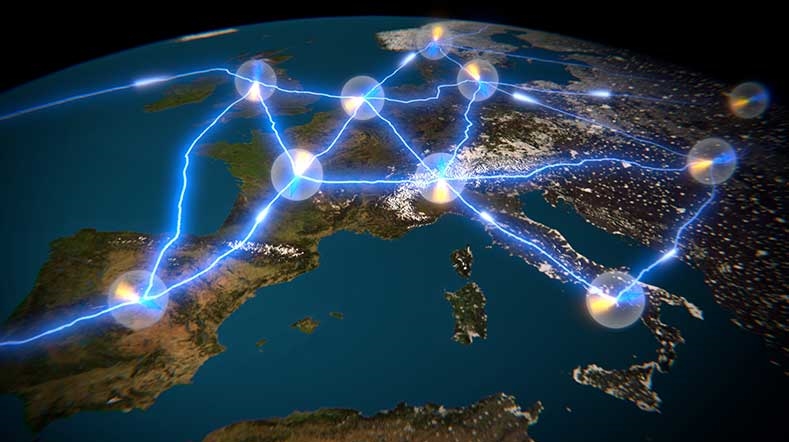 TOMCA: tissue-optical analysis of wearable medical sensors
Accurate and reliable wearable sensors used as medical devices. TNO supports partners with the design and optimisation of wearable optical sensors.