SHM NEXT: time travelling into infrastructure integrity with predictive twins
A significant portion of our infrastructure is aging and requires costly maintenance. Due to insufficient insight into the condition of constructions, maintenance sometimes takes place too late, causing unexpected safety risks. Often maintenance can wait, but it is unclear when it will become critical. The predictive twin solution of TNO's spin off SHM NEXT makes it possible to look into the future of an asset, predicting exactly when maintenance will be required.
Four-dimensional system
Where are invisible hairline cracks that may become problematic in the future? How did they look last month, and more importantly, how will they look in a year? With SHM NEXT's predictive twin technology, asset managers can easily visualize this. An additional dimension, time, has been added to the three dimensions of the digital twin.
How does it work?
SHM NEXT's system "listens" to deviations in a structure, such as hairline cracks, using wireless acoustic sensors. By continuously measuring changes in sound, a clear picture of where damage exists in the structure is created. In just a few weeks, not only is the extent of the damage apparent, but also the progression of the damage.
This makes it possible to make predictions about the future and look back in time. There is a 100% correlation between changes in observed sound waves and the development of damage.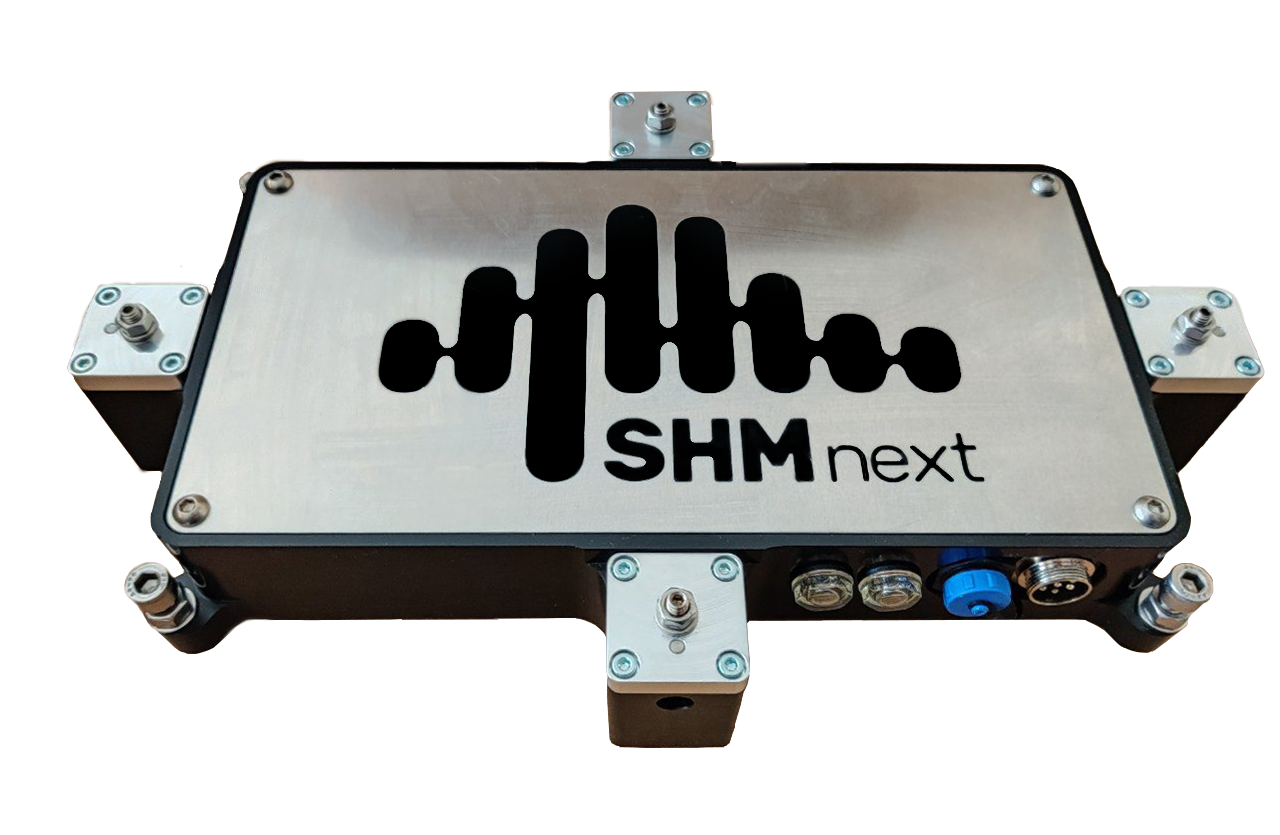 Three basic elements
"The system is based on three pillars," explains one of the creators, Dr. Pooria Pahlavan. Firstly, the wireless sensors "hear" exactly where and how severe the structural damage is. The second element is that the system uses this information to predict the remaining lifespan of the structure, calculating how quickly the damage is worsening using AI. The third element is visualization. With a VR headset, you can literally view the visible and invisible damage to the structure from any angle, even from the inside. Additionally, you can scroll backward and forward in time through a dashboard to see how the damage has evolved and will evolve.
Quantitative, lightning-fast, and scalable
What makes the system unique is that it provides quantitative data. It generates numbers that can be immediately acted upon. The sensor sends the measured signals directly to SHM NEXT's cloud-based data management system. Asset managers can access real-time data through a computer, tablet, or smartphone and pinpoint exactly where there are issues or potential issues, down to the centimeter. They can also generate damage reports in 2D, 3D, and 4D through a dashboard.
Conversely, the dashboard itself sends notifications when damage becomes critical. Pahlavan says, "After installing the predictive twin system, you can have a clear picture of existing damage and its future progression within a few weeks: crack X won't pose future problems, but something needs to be done about crack Y."
Another unique aspect is the system's scalability. A single wireless sensor covers up to 50 m2. If the area is larger, you can install more sensors. Sensor installation takes only a few minutes. Customers don't need to purchase equipment themselves; they pay for the monitored surface area over a specified period.
Significant Impact
Monitoring with predictive digital twins has a significant impact in various domains. Europe's aging infrastructure poses a massive maintenance cost for asset managers and traffic disruptions for society if early measures aren't taken. SHM NEXT estimates that predictive maintenance can increase infrastructure availability by 5-15% and reduce maintenance costs in various sectors by 18-25%.
If damage doesn't pose a safety risk, renovation can be postponed. It becomes possible to plan maintenance optimally, based on budget, time, or other nearby maintenance activities.
The infrastructure becomes safer, its lifespan can be extended, and the risk of breakdown is reduced. Predictive maintenance also contributes to environmental gains. Delaying premature replacement and renovation reduces CO2 emissions and material waste. There's less consumption of energy and resources.
Proven Results
The method has been used on various parts of the Dutch infrastructure in recent years. Examples include the Van Brienenoord Bridge in Rotterdam, the Merwede Bridge, and other steel bridges, industrial cranes, concrete foundations, and coatings for organizations like Rijkswaterstaat, AkzoNobel, Port of Rotterdam, and TATA Steel.
Twin prediction can be applied to any imaginable construction made of steel, concrete, wood, or combinations thereof. Predictive digital twins can forecast when maintenance or renovation is needed to ensure safe usage. Predictive maintenance leads to a more efficient maintenance regimen.
Tech Transfer Programme
SHM NEXT has existed since 2018 and is a spin-off from TNO. Its independence was developed within TNO's Technology Transfer program, which aims to bring innovations to society. This is achieved by establishing a new company for a new product or by granting a license agreement to an existing company. The program has been in place since 2017 and is fully funded by TNO.
TNO facilitated SHM NEXT's independence in various ways, according to Pahlavan. Multiple rounds were held to examine the feasibility of a business plan and the company's value proposition. Subsequently, the legal and financial structure of the company was established, as well as the agreement for the transfer of intellectual property (IP rights) and application domains for the technology.
TNO's Technology Transfer program and Pahlavan, who was the senior scientist in this area at TNO at the time, then assembled a multidisciplinary team of co-founders that ultimately formed the company and successfully implemented the innovation. SHM NEXT collaborates closely with various expertise groups at TNO.
Ambitions
SHM NEXT has broad ambitions. It is working on expansion in various areas, not only in infrastructure and construction but also in other industries. "There is a clear need for predictive maintenance tools in various disciplines," says Pahlavan.
"We see potential applications in wind energy, for instance. The increasing number of wind turbines naturally leads to a rising demand for efficient maintenance. The same applies to the aviation industry, where structure safety is crucial and maintenance can be further optimized. It's also conceivable that the technologies developed by SHM NEXT can be applied in other innovative fields. Collaboration with startups in other areas is being explored."
Pahlavan acknowledges that there are many ambitions, but he likens it to riding a bicycle: "Once you gain momentum, you need to keep moving to stay balanced."
Contact us
Hans Boumans

Functie:

Director Technology Transfer
Get inspired
24 resultaten, getoond 1 t/m 5
6x liveable cities with smart mobility
An estimated one million urban residents are added globally every week. By 2030, 60% of the global population will reside in urban areas (UN).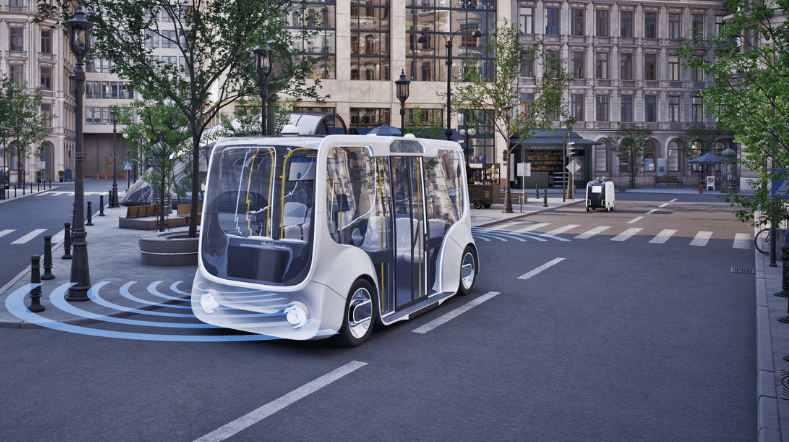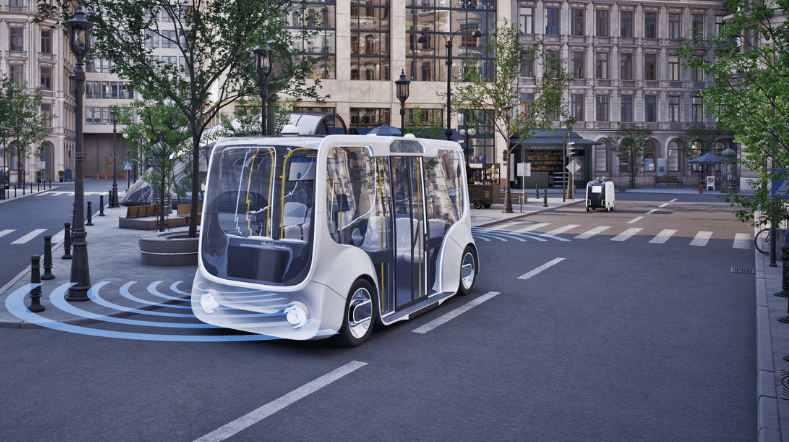 XCARCITY: effective digital twins for tomorrow's low-traffic city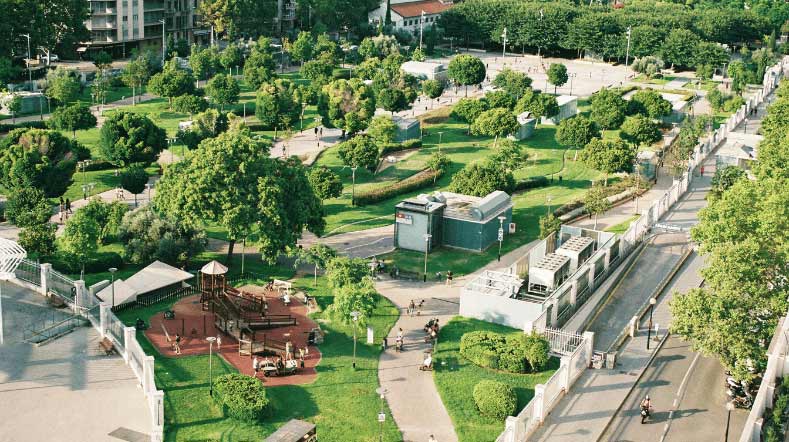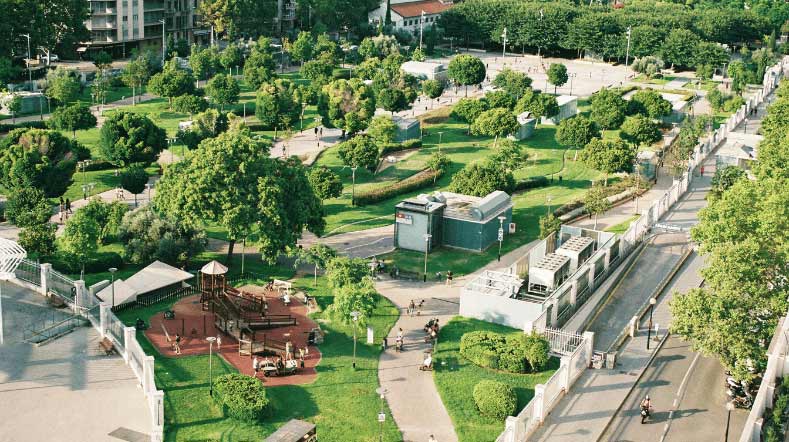 Logistics hubs for zero-emission urban distribution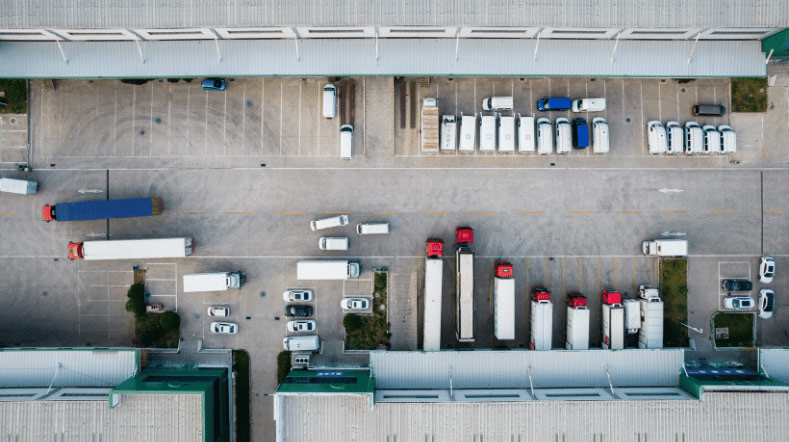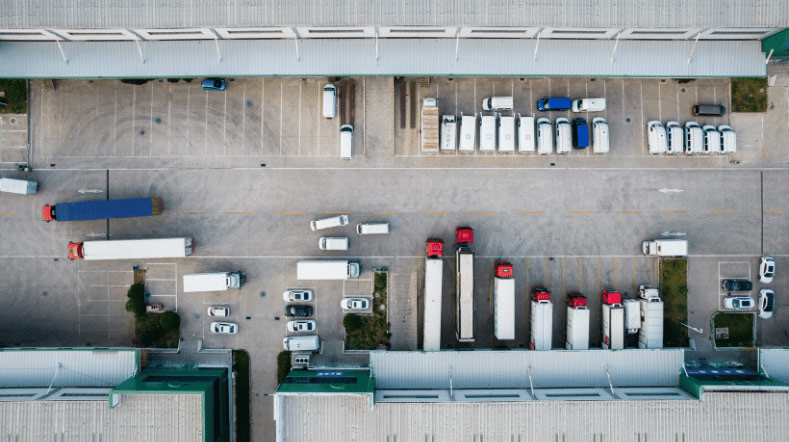 Urban strategy: Local digital twins for sustainable mobility and liveable cities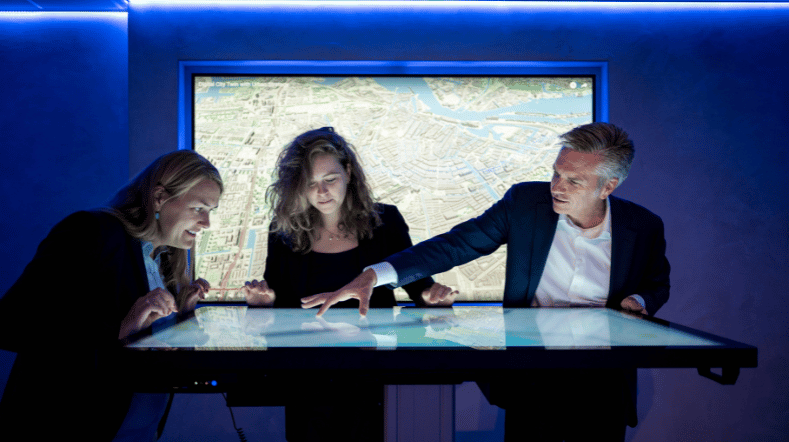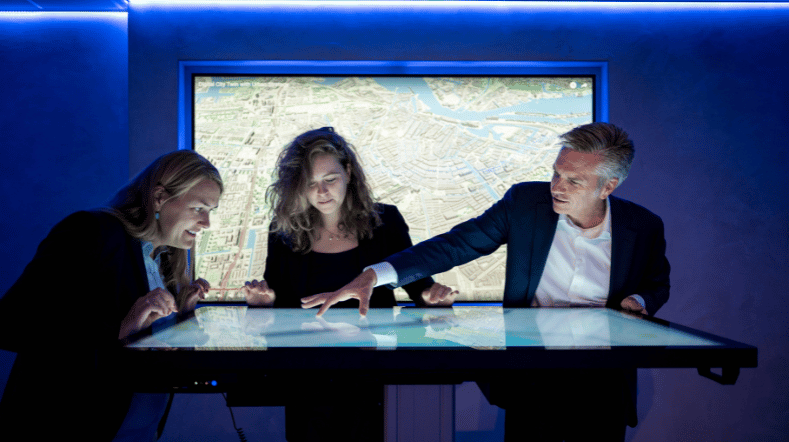 Time setters: Urban Strategy maps bottlenecks in city expansion