Planning tools to boost inclusive deployment of renewable energy
Energy demand in developing countries is growing rapidly. At the same time ambitious climate action is urgently required to reach the Paris Agreement goals. The tools TNO and the NewClimate institute have developed create insights for public and private parties to reap benefits of renewable energy and climate actions. This will accelerate decision-making and improve access to clean energy for all. Deployment of solar, wind or geothermal solutions in Indonesia or Kenya not only reduces CO2 emissions, but can even lead to new jobs at a local level.
Sustainable Development Goals and Climate Action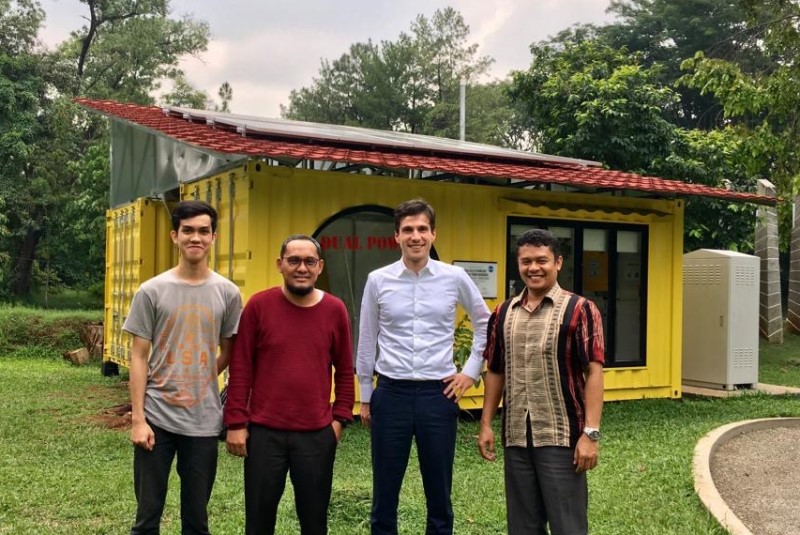 Many developing countries are evolving rapidly into mid-income countries, resulting in fast-rising energy consumption. Because of a lack of job opportunities in rural areas, cities are experiencing enormous growth. resulting in fast-rising energy consumption. Because of a lack of job opportunities in rural areas as well as a desire to create jobs and improve the quality of life.
At the same time, the energy sector is growing and transitioning, with opportunities for renewable energy that is accessible to all. Many governments are faced with strategic choices and challenges to engage stakeholders. In their decision making, insights on interactions between sustainable development on the one hand and the limitations of climate goals on the other, are essential.
To support governmental policy makers and stakeholders, TNO and the NewClimate Institute have developed the SDG Climate Action Nexus and Employment Tool. This tool creates insights for public and private parties on how climate mitigation actions may impact specific SDG targets. Furthermore, it shows the benefits of climate actions in the electricity sector, as well as investment opportunities for the renewable energy sector. It also provides insights into how many jobs can be created during the planning, development and deployment of, for example, solar, wind and geothermal solutions.
Economic, social and environmental benefits and clean energy for all
As part of the Ambition to Action project, TNO and the NewClimate Institute use the tool to show the economic, social and environmental benefits of climate mitigation policies and plans in Indonesia, Argentina, Thailand and Kenya. Despite its good solar potential and plummeting equipment prices, the project observed a remarkably slow uptake to date of solar PV in Indonesia in particular.
TNO renewable energy expert Jasper Donker explains: "We provided insights on the impact of three solar PV pathways for Indonesia's solar powered future. The distributed character of solar PV can offer access to energy in remote regions of the Indonesian archipelago consisting of more than 17,000 islands. It can even lead to community job and business opportunities involved with the installation of solar PV systems opposed to centralized, large-scale coal power plants whose construction attracts many workers, in turn impacting local communities."
TNO's partner New Climate applied the SDG Climate Nexus and Employment Tool in Kenya to show that for every 1 MW of mini-grid capacity developed, approximately 800 FTE job years can be created for Kenyan workers. At the same time, the number of households with electricity access is increased, improving the reliability of the electricity supply system. This has a positive impact on healthcare provision and water security in rural areas and offers significant potential for climate change mitigation.
Knowledge exchange and collaboration
Jasper Donker of TNO: "With tool development, know-how and technical analysis, TNO hopes to inspire and support governments, companies and investors on decision-making for renewable energy developments. This will bring prosperity, jobs and climate change in developing countries". For more information on the project's output, tools and methodologies, please refer to the Ambition to Action website.