Critical raw materials: will their scarcity impede the energy transition goals?
The world needs raw materials more today than ever before. With global population growing and prosperity reaching more people, so is the demand for more and new natural resources. This is not limited to emerging markets alone, where raw materials are used in major infrastructure projects and needed to meet the growing demand for consumer goods. In mature economies too, such as in Europe, securing a steady supply of scarce raw materials is vital towards a future free of fossil fuels.  Will a scarcity of raw materials throw the entire global economic system into disarray? And can businesses and governments prepare themselves to secure a smooth energy transition?
TNO offers help and is planning a materials intelligence agenda on this topic. By translating large amounts of data from various sources into usable information for battery production and recycling in the Netherlands, we can mitigate the risks, create action perspectives and support investment decisions.
Geopolitical tensions call for strategic autonomy in the EU
A major concern is today's geopolitical situation and the effects on global value chains. Each link in these chains depend on technology, trade networks and finance in other geopolitical blocks, with China as a central node in many supply chains.
The EU has responded by adopting policies to reduce dependency on such a limited number of sources. It marks a radical turn towards so-called open strategic autonomy, the idea of which is to enable the EU states to act freely on strategically important policies relating to scarce raw materials. As indicated in the recent study on EU needs and vulnerabilities in accessing products containing critical raw materials.
As a mature, open economy, Europe still relies on the import of raw materials and intermediate goods from a limited pool of sources, such as China's dominant mining and refining capacity.
Europe's open strategic autonomy aims to diversify the sources of primary raw materials to more countries, to promote domestic sourcing, and to develop secondary sources of supply through resource efficiency and circularity.
How to secure critical raw materials for companies?
In the National Raw Materials Strategy published in December 2022, the Dutch government addresses the urgent challenges it faces regarding the scarcity of strategic raw materials.
Among other things, it confirms that: "it is crucial for many companies that the supply of critical raw materials is secured. Risks are emerging on a worldwide scale that cannot be absorbed or resolved by the business community alone. Geopolitical tensions and the imminent scarcity of raw materials call for immediate and resolute government intervention to safeguard our public interests in areas such as energy, ICT, health, and defence ".
Research on scarcity of critical raw materials
We support governments and industry to find answers to the geopolitical challenges throughout the volatile supply chain by creating business intelligence about scarcely available critical raw materials. This includes key factors that determine the availability of those materials, the consequences of technological developments downstream, and the impacts of (inter)national policy making.
Our researchers and scientists investigate all aspects of strategic raw materials to understand what a future without fossil fuels will look like, to know which raw materials are essential for the energy transition, and how to secure those scarce raw materials within the entire value chain.
Approach strategies of TNO include geological surveys, as well as research studies on strategic autonomy, industrial innovation & security of supply, the energy transition, circular economy strategies, and other areas of relevance.
In October 2022, for instance, we had a major technological breakthrough in the development of electrolysers. We succeeded in developing a method that requires 200 times less iridium. A scarce material, but indispensable in electrolysers.
To find out more about how we can help you in the energy transition, please contact Erlend Deckers.
Get inspired
15 resultaten, getoond 1 t/m 5
No energy transition without raw materials transition
Four examples showcasing how TNO is working on alternative raw materials and production processes for even better batteries, hydrogen electrolyzers, solar panels, and wind turbines.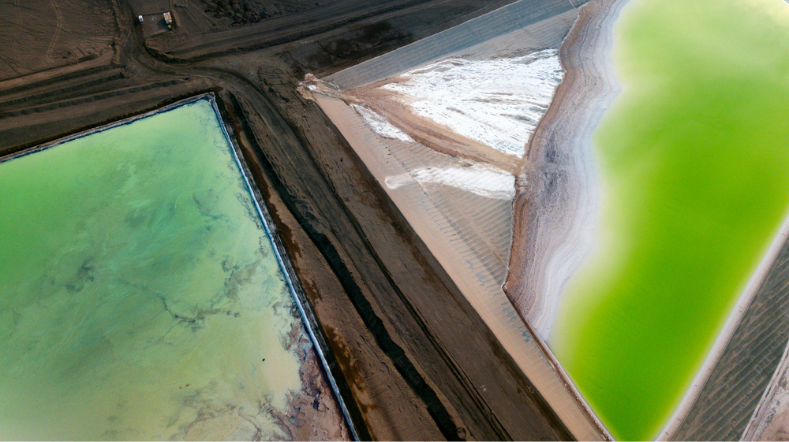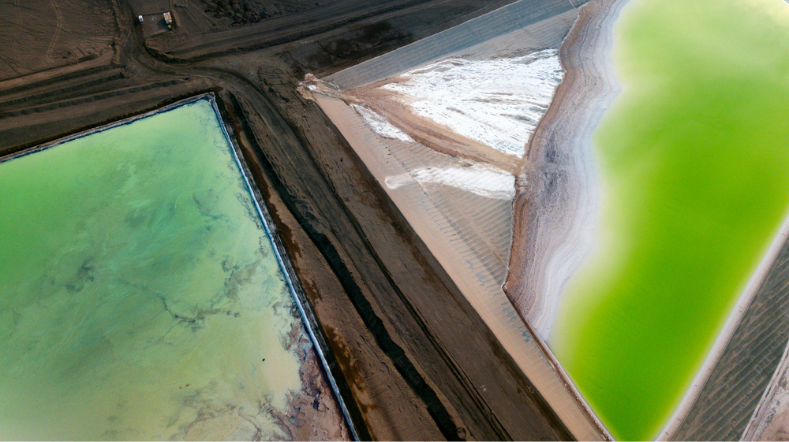 Mark Huijbregts joins TNO to bring sustainability assessment to the next level
Prof. Mark Huijbregts, Professor Integrated Environmental Assessment at Radboud University, will join TNO parttime as a Principal Scientist as of 1 April. He will combine this new role at TNO with his position as professor at the Radboud Institute for Biological and Environmental Sciences, which he holds since 2010.
Circularity of large household appliances in Kenya
In Kenya, consumption of large household appliances such as refrigerators, is increasing. To ensure circularity, several actions are proposed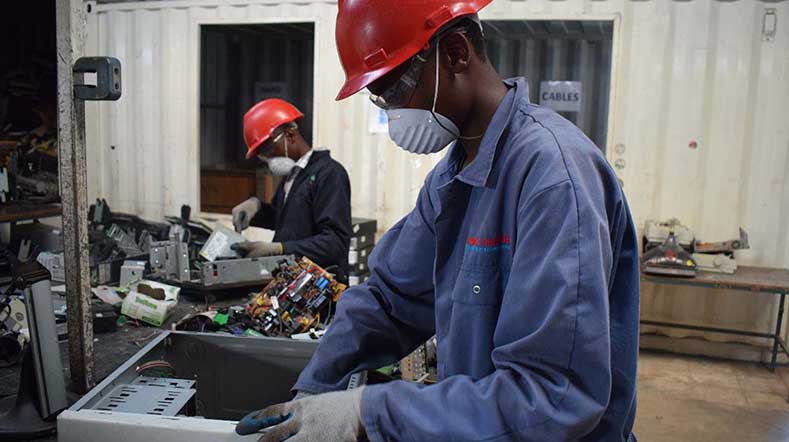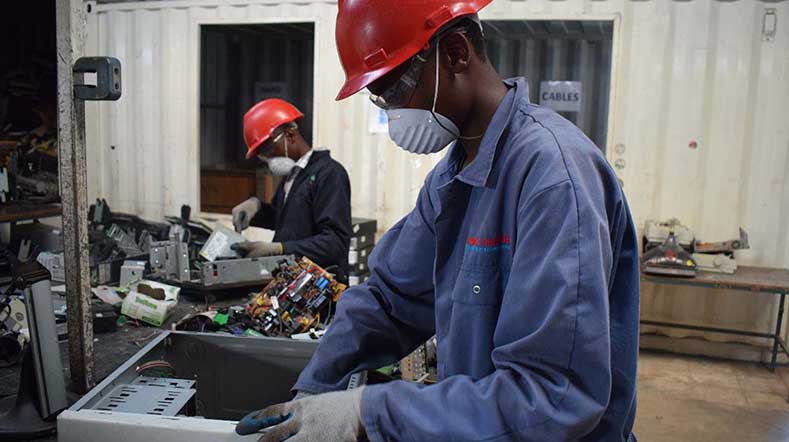 Circular construction and infrastructure
How can we replace 10 to 20% of the construction materials we use with circular construction materials within a few years? By using our innovations for circular construction.


Towards a circular economy with circular value creation
We are accelerating the transition to a circular economy. We do this through impact analysis, value creation and connection to circular hubs. Find out more.