From wind to hydrogen: the energy of the future
In cooperation with
HYGRO Energy
Green hydrogen has an important role to play in the energy transition and in cutting carbon emissions. Together with TNO, hydrogen producer HYGRO Energy will research and help launch the supply chain, which starts with sustainable hydrogen production and ends with sale to road users.
Hydrogen chain 'from wind to wheel'
HYGRO was the first company in the world to launch the 'hydrogen mill' concept: a wind turbine with integrated electrolysis allowing direct hydrogen production. Using hydrogen as the primary energy carrier means that wind turbine and wind farm design will eventually change. As a result, wind energy will become more (cost-)efficient than it is with electricity as the energy carrier.
In the 'From wind to hydrogen' project, the partners, including HYGRO and TNO, want to demonstrate the technical possibilities of an efficient, short hydrogen chain and investigate the extent to which sustainable hydrogen can become competitive in terms of costs under the current rules. It is also important to develop targeted policies for companies that want to start using green hydrogen. Additional policies and scaling up will enable further cost reductions, helping to move the transition into a higher gear.
Integration of hydrogen production with wind turbines
Initial steps are currently being taken to integrate hydrogen production with wind turbines. At times when there is no wind, it will be possible to produce green hydrogen using solar energy. Employing an integrated approach to production, high-pressure storage and distribution is expected to lead to cost benefits thanks to shorter and optimised chains.
Scale and volume
Developing integrated hydrogen production at wind turbines and delivering hydrogen to filling stations could provide enough hydrogen to run 50 to 80 hydrogen-electric trucks on green hydrogen in the North Holland region, for example. This is equivalent to between 2,500 and 5,000 hydrogen-electric cars driving 20,000 kilometres a year and a similar number of hydrogen-electric generators being used on construction sites. The result of this project will be a reduction in costs for the hydrogen chain and faster growth in the use of hydrogen for mobility.
Energy infrastructure of the future
Simultaneously scaling up hydrogen production and distribution via filling stations will allow the cost of both hydrogen-powered vehicles (trucks in particular) and the supply of hydrogen to continue to fall rapidly. Over the coming years, this will significantly increase the share of hydrogen-powered mobility, resulting in reduced carbon emissions, while also avoiding noise, NOx, and particulate emissions. The project provides a glimpse into the energy infrastructure of the future.
Project validation and knowledge sharing
Within the project that is made possible in part by RVO Government Service for Entrepreneurs, TNO is responsible for monitoring and validating the expected energy savings and efficiency improvements in the chain from wind to wheel. TNO is analysing the efficiency improvements that HYGRO expects to achieve in the area of electrolysis by means of pulsed power, as well as those in hydrogen distribution by road using the 'iBundles' developed by HYGRO.
Broad knowledge sharing is crucial to speed up electrolysis development. Currently, very little practical data is publicly available, for example on the performance of the electrolyser under different conditions. We have a list of more than 20 parameters in relation to which we want to monitor the electrolyser. TNO will share the results of its research and the lessons learned and make these available.
Contact us
Lennart van der Burg

Functie:

Business Developer Sustainable Energy
Get inspired
12 resultaten, getoond 1 t/m 5
Time setters: 200 times less iridium needed for green hydrogen production
In this episode of Time setters, we speak to time setter Lennart van der Burg, Cluster Manager for Green Hydrogen, about the breakthrough development in electrolysers and how we can produce green hydrogen on a larger scale.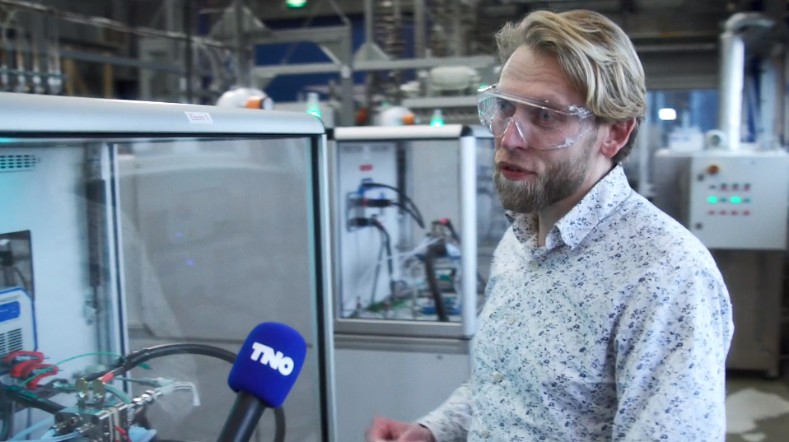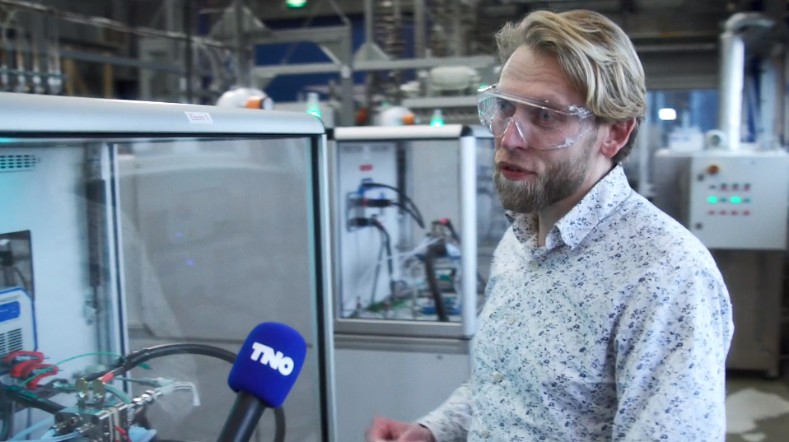 The Netherlands takes the lead in development of third-generation electrolyser
In the 'Third-generation electrolyzers' project, a consortium led by TNO is developing a completely new type of electrolyser. This new design will offer higher efficiency, lower costs and a circular design, with the aim of facilitating large-scale production of green hydrogen.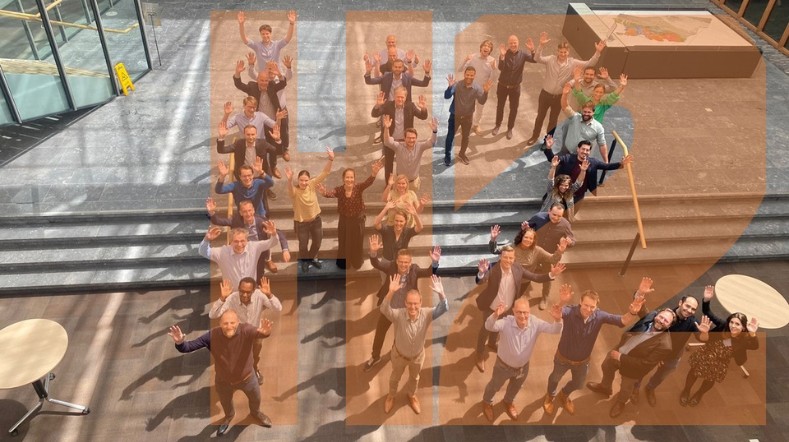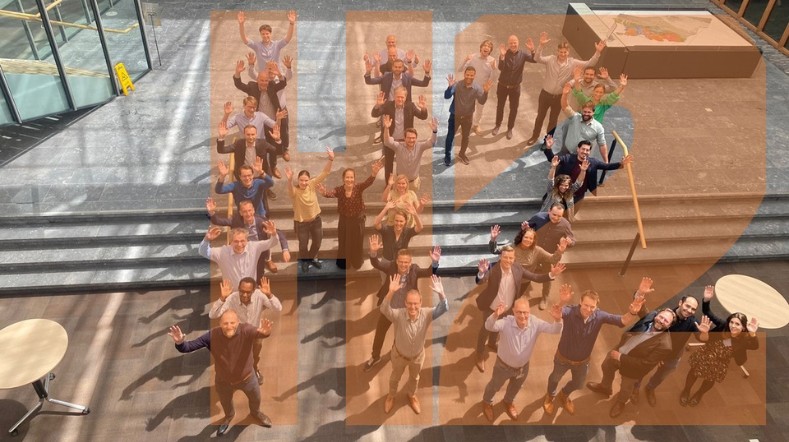 Combining offshore wind and floating solar to reduce costs of green hydrogen
The recently granted innovative research project SENSE-HUB, led by TNO, addresses the integration of various energy system modules for the Dutch North Sea. The synergies between offshore wind, offshore solar and hydrogen production at sea will be considered.
North Sea countries unite forces to accelerate offshore hydrogen production
Commissioned by the Ministry of Economic Affairs and Climate Policy, TNO researched the benefits of a shared approach by the North Sea countries, and how conversion into hydrogen at sea can be used to better unlock the potential of energy from the North Sea.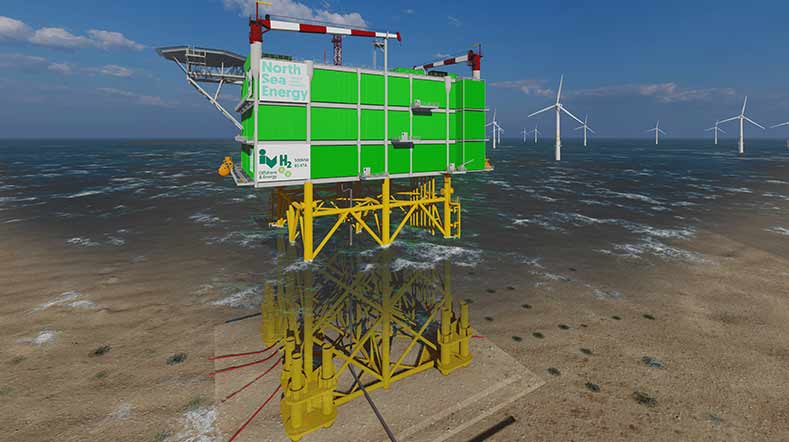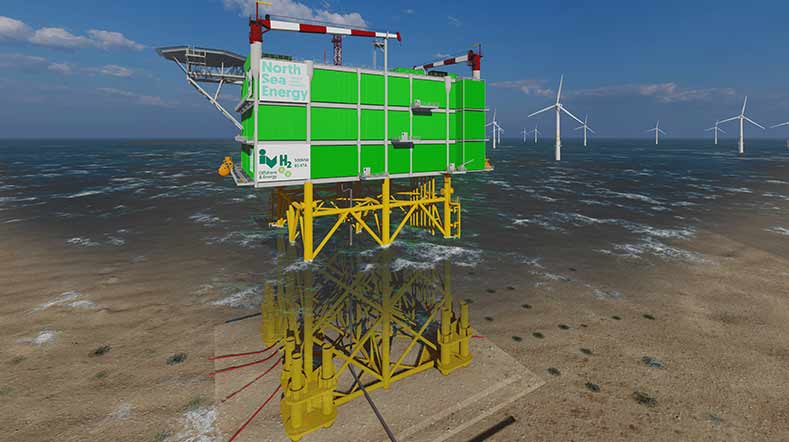 Breakthrough electrolyser development: 200 times less iridium needed
Produced via electrolysis using electricity from the sun and wind, green hydrogen has a crucial role to play in the energy transition. Iridium is a scarce material that is presently essential to electrolysers working with the commonly used Proton Exchange Membrane (PEM) technology.