Simulation software tools
To accelerate the energy transition, effective and economical wind energy development is needed. TNO's offshore wind logistic simulation software suite provides an accurate, safe and quick environment to make adequate choices and optimisations for the future or existing wind farms, for designing, for choosing equipment, making budgets, evaluating contracts and planning operations.
Enabling offshore wind industry
TNO's activities in Operations & Management (O&M) are focused on enabling offshore wind farm developers, owners and asset managers to make high-quality decisions. Aligning people, processes and tools to achieve common goals – which is the essence of Decision Support – can increase operating profits by millions of euros.
Accordingly, TNO works with many industry leaders worldwide, in Europe, U.S.A and Asia, to develop asset management processes fit for purpose: enable data-driven decision making. For that purpose we develop, deliver, train and integrate our state-of-the-art simulation software.
Event logistics simulation software
Central to TNO's offering is the Unified Wind Farm Simulation Environment (UWiSE): our discrete event logistics simulation software for offshore wind farms. The diagram below introduces this unique software suite. All software is professionally programmed, uses Excel inputs and outputs, and is available for licensed users to install on their own computers.
How do the software tools work?
Install enables the user to simulate specific campaigns, including wind farm construction and large component replacement, without failure rate uncertainty and with maximum control over the logistics processes and vessels/ equipment to be determined. Install's main feature is the allowed flexibility with which the user can describe the transport, construction, and installation processes. No matter how many ports, vessels, equipment and technicians, types of weather restrictions involved, Install can simulate them as accurately (or not) as you wish to describe them.
O&M Planner enables the user to run simulations, covering multiple years, to calculate O&M costs wind farm availability and energy production, including uncertainties based on weather input and input failure rates. The tool shows the impact of deploying types/ numbers of transport media such as vessels, helicopters, and others, each with their own weather dependencies and staff on total cost of O&M and lost production due to standstill. O&M Planner is currently developed to also satisfy the future offshore wind use cases, such as (but not limited to:) floating wind farms, wind farm clustering, resource sharing, and hydrogen production.
As offshore wind farms grow larger, scheduling daily maintenance is becoming too complex for humans to solve optimally. Using Despatch, supports schedulers to make better plans quicker, improving financial returns for the owner and operator. With the open work orders (what type of work on which wind turbine component, for how many person-hours estimated), resources available (e.g., vessels, technicians) and weather forecast as inputs, the software generates the optimal transfer plans (the time of each task being performed as well as the vessel and technicians employed for the task) based on the optimisation target (e.g., minimising energy loss or maximising income).
Once you simulate, you can inspect every detail of a simulation in the UWiSE Debugger. This desktop-based debugging interface is used to visualise the processes and events occurring during the software simulation process.
Would you like to know more?
UWiSE suite is simple, user-friendly and can be adapted to the ever-growing and changing offshore wind industry. The tools can also be used in other marine sectors.
Contact us
Harald van der Mijle Meijer

Functie:

R&D portfolio manager

Ir Harald van der Mijle Meijer is a materials engineer and has been working in offshore wind research since 2007. Harald has a passion for wind, sea and sustainability and applies this for the strategy and implementation of the development of innovations in wind energy together with the industry. At TNO he has carried out several national and international projects on a wide range of topics. In addition to being a consultant, he is R&D portfolio manager on the research line 'Offshore Wind Farms'.
Get inspired
16 resultaten, getoond 1 t/m 5
New initiative commits to further strengthen European leadership in wind energy
Last week, nine key research organisations and universities, all members of EERA JP Wind, signed a cooperative agreement to establish a European Centre of Excellence (EuCoE) on wind energy.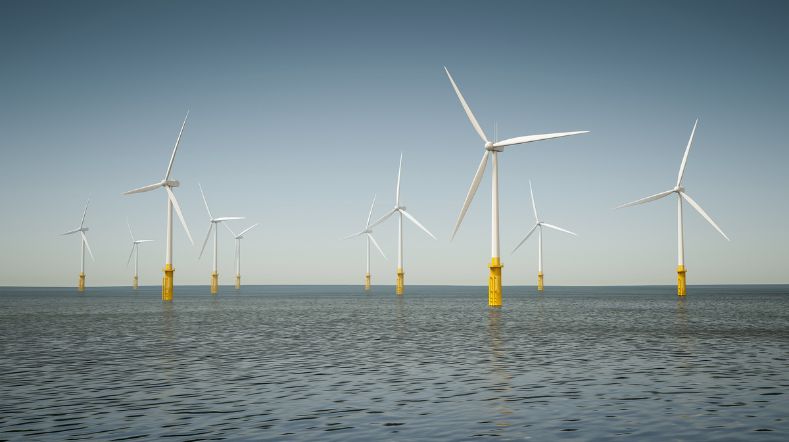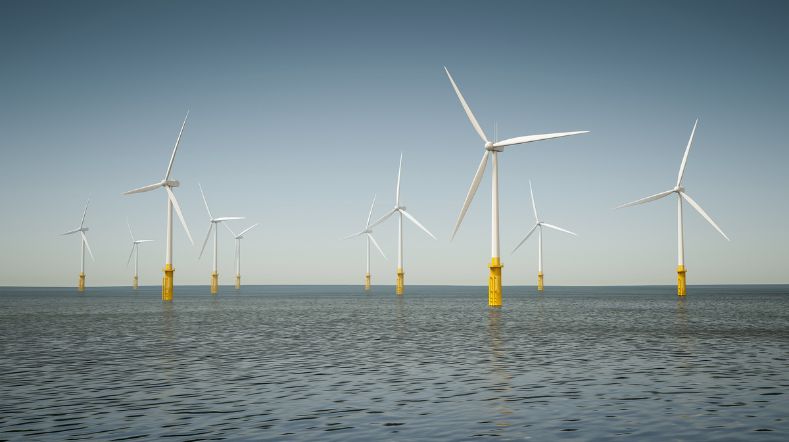 Wind turbine inspections with autonomous drones and digital twin modelling
Wind turbine blade inspections can be faster, cheaper and safer. TNO and SpectX are combining their expertise areas on a new one-year project known as the IBIS project (Increased Blade Inspection Safety).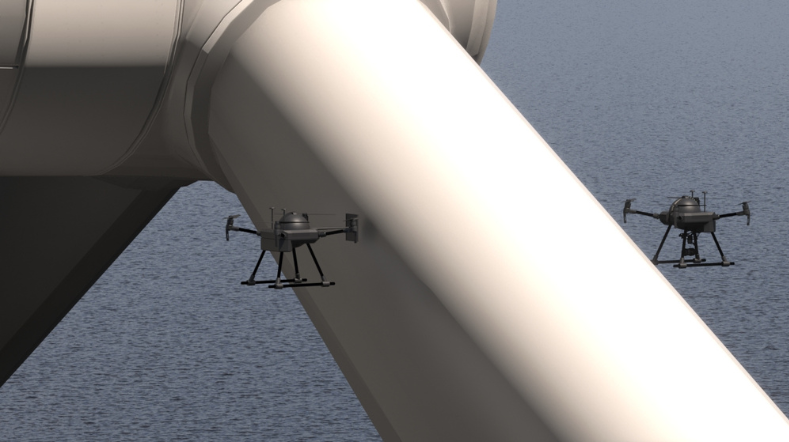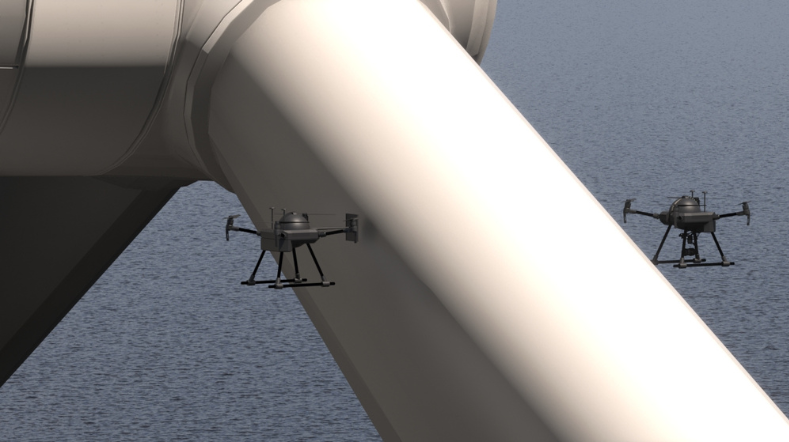 New North Sea monitoring station for offshore wind farm expansion
The substantial expansion of offshore wind capacity from 4.5 gigawatts in 2023 to as much as 21 GW in 2030 requires action on many fronts. One way in which TNO is contributing to this is by accurately mapping wind speeds over the North Sea.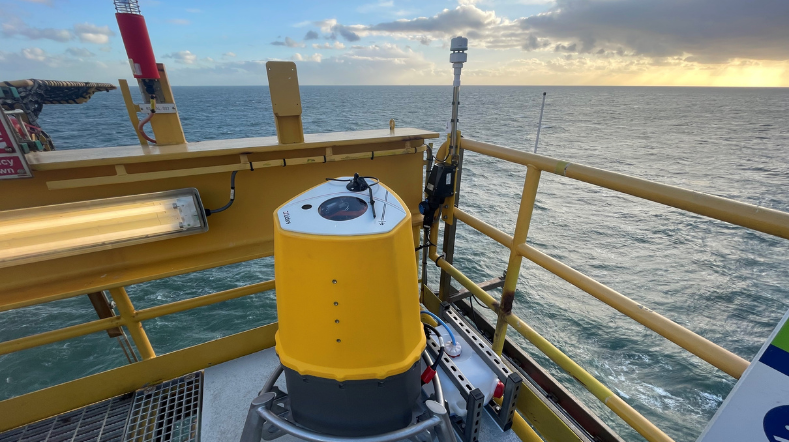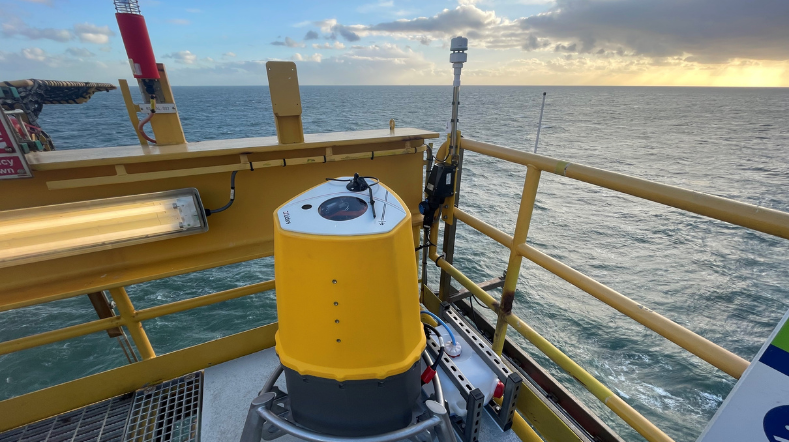 Wind of change in recycling wind turbine blades
A new project aims to find a commercially viable and scalable solution to the looming stockpile of discarded wind turbine blades. The EoLO-HUBs (End of Life through Open HUBs) project will last 4 years.
Switch to the hybrid energy system
How will our future electricity grid remain stable and affordable? Watch the webinar from 1 February 2023 and get an insight into the technological and societal solutions for our future energy system.