Integrating solar energy and safety
The area that we can use to generate solar energy in the Netherlands is large and continues to grow. We develop solar energy concepts for optimum integration into buildings and infrastructure, on water, in combination with agriculture, and on vehicles. New products and applications also bring new safety challenges.
Solar panels on and beside roads
After the initial successes of SolaRoad – cycle paths with solar cells – we're now conducting practical tests with partners on provincial roads with heavy traffic. Generating energy in the road must be reliable and economically viable, but must not undermine road safety. Our road network covers some 140,000 kilometres, a significant proportion of which could be equipped with this technology. One-third of the network could already produce enough energy to power 9 million electric cars.
Solar panels on noise barriers
We're also working with partners on various designs of solar noise barriers. A good example is a technology for incorporating bifacial solar panels into these barriers. Many hundreds of kilometres can potentially be equipped in this way. With bifacial panels, south-facing installation is no longer necessary, as they capture sunlight in every direction. We're now testing the same application for use in noise barriers along railway lines, where there are potentially around 700 kilometres of space available.
Solar panels on dikes
Together with partners, we're investigating the possibilities for solar panels on dikes. What effect would they have on the safety of the dike? Would they fit into the landscape? Would the energy yield outweigh possible disadvantages?
Solar energy on buildings
Many large flat roofs cannot support the current standard technology. For example, the Netherlands has more than 2,000 distribution centres with large roofs and numerous industrial and agricultural buildings. In total, there are more than 100 square kilometres of roof area that could accommodate at least 10 gigawatt peak (GWp) of solar power. To exploit this potential as much as possible, we're collaborating with companies to investigate which lightweight materials and structures we can apply. One example is a new type of plastic-based solar panel. Using all these roofs will provide a wealth of solar energy in the Netherlands, without meeting any aesthetic objections.
Solar panels on façades
In summer 2020, the façade of the head office of construction company BAM in Bunnik was fitted with solar panels whose shape, colour, and pattern harmonise well with the building's exterior. Such new coloured or patterned PV modules are an alternative to the traditional ones, which are practically only available in a single dark colour and one size. This lets architects design buildings that can harvest solar energy without any aesthetic limitations. In the future, windows will also be able to generate solar energy.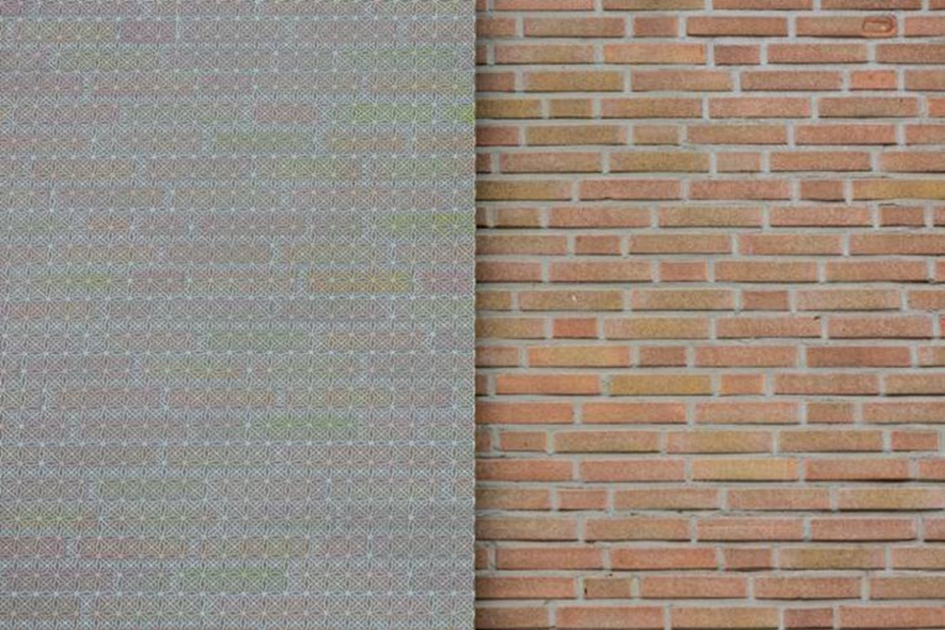 Reducing social costs
The prime advantage of generating solar energy on roofs and façades is that it's produced where it's needed. Additional cables and other infrastructure for transporting electricity are no longer necessary. This provides society with more sustainable energy and substantially fewer costs.
Safe use of solar energy
We deploy our expertise and experience to work with partners to minimise the safety risks (pdf) of current systems and future products.
We've expanded our research facilities, adding equipment and test set-ups in the laboratory, and mobile equipment for measurements in the field. Possible partners in this research are:
manufacturers and suppliers

construction companies

installation engineers

project developers

owners of buildings

insurers

municipalities and national government
Investigating risk factors
All these parties require knowledge about the safe use of solar energy and factors that play a role in causing fires in solar systems. Manufacturers want to know the requirements for maximising the safety of their solar modules. There are still no clear guidelines on safe installations for solar on water or solar in infrastructure. We're continuing to acquire knowledge in these areas. This is to prevent safety concerns from being an obstacle to achieving our climate targets.
Expansion of research infrastructure
We've invested in expanding our infrastructure for research on fire safety of solar panels and systems. We're conducting research on existing systems together with various parties. And we're also working with them to develop new products. These include solutions to minimise the risk of electric arcs – a major cause of fires in solar systems – or new technology that prevents hotspots caused by shade.
We work with manufacturers to eliminate design risks. In our lab, we carry out extensive electrotechnical tests, temperature measurements, and tests for electric arc detection systems, among other things. These are tests of the product itself. But we also test the interaction with other materials, for example in the case of integration into building elements. With this research, we develop knowledge that can also be used by the government, for example for legislation.
Combining expertise
We provide various parties with expertise on solar modules and systems in relation to power electronics. We have advanced test facilities for measuring, analysing, and characterising these modules. For the integration of solar energy into the built environment and infrastructure, we work in teams in which we combine our knowledge of energy, electronics, and constructions for example.
Contact us
Lenneke Slooff-Hoek

Functie:

Program coordinator
Get inspired
13 resultaten, getoond 1 t/m 5
Creative ivy-shaped solar panel system against façade High Tech Campus Eindhoven
Will we soon be able to turn our homes and business premises into one big solar panel? This is getting closer thanks to a special collaboration between TNO, Inbo Architects, Van der Leegte Werkt, Flexipol, and High Tech Campus Eindhoven.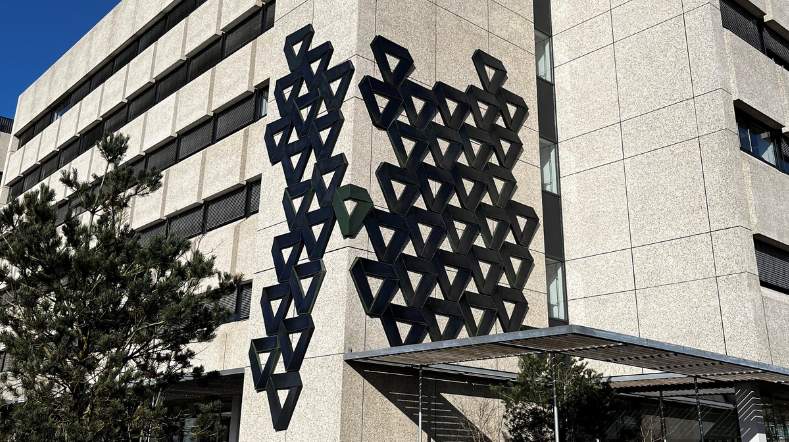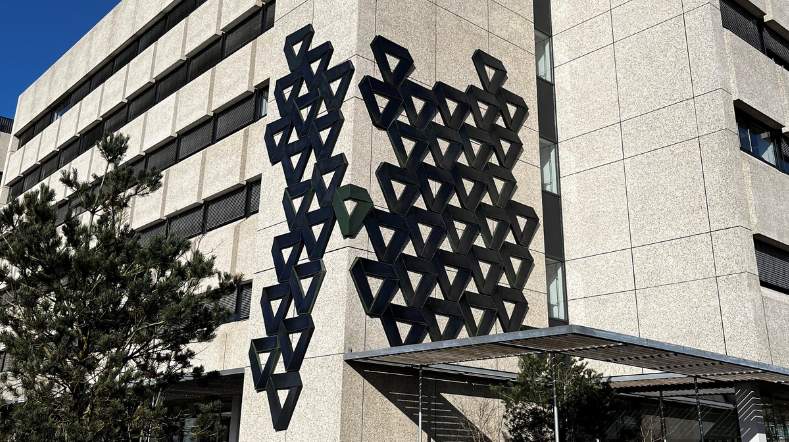 Paved dykes are promising for solar panel application
A study of the possibilities for adding solar panels to dykes shows that solar panels placed on a paved dyke surface are the most suitable and can be applied without much additional research.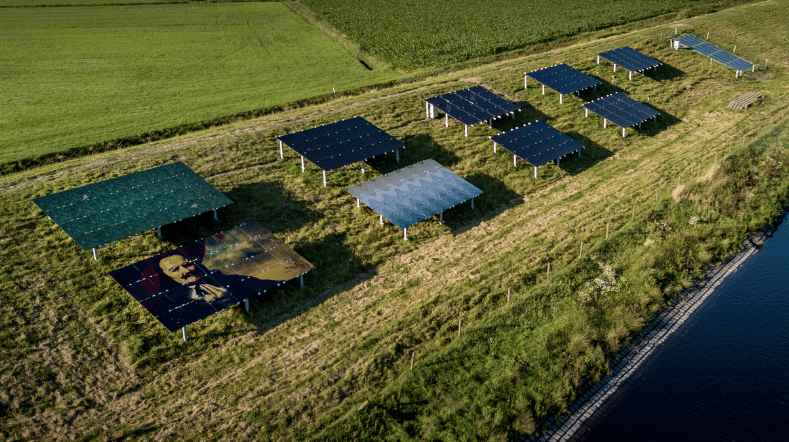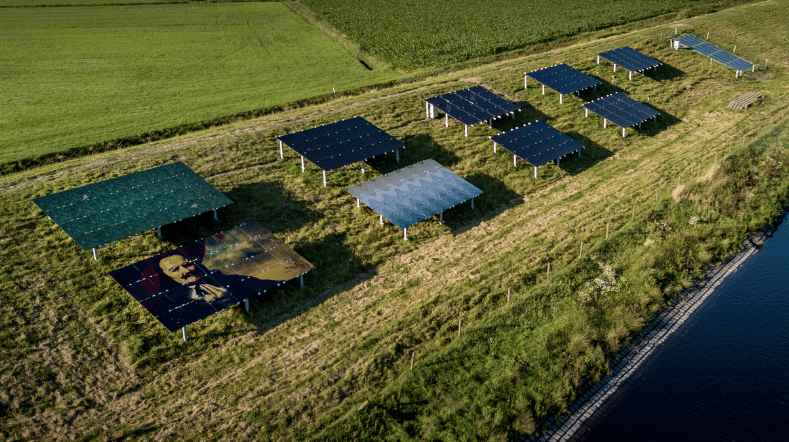 Europe explores potential of solar powered vehicles
An international public-private consortium will address how solar-powered vehicles can support the transition to an all-electric transport system in the EU.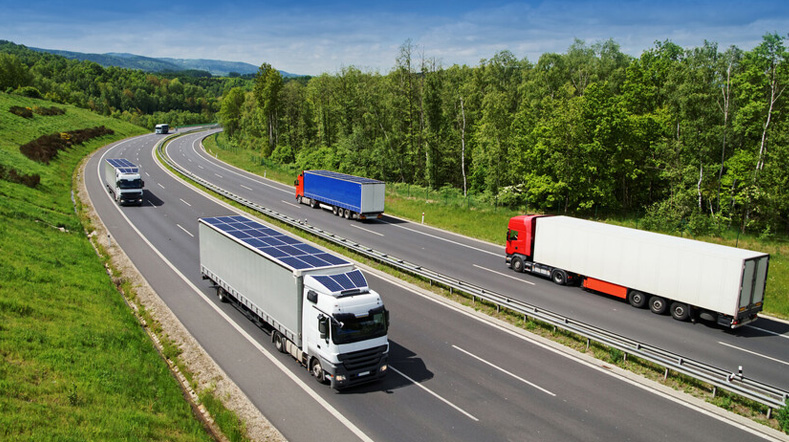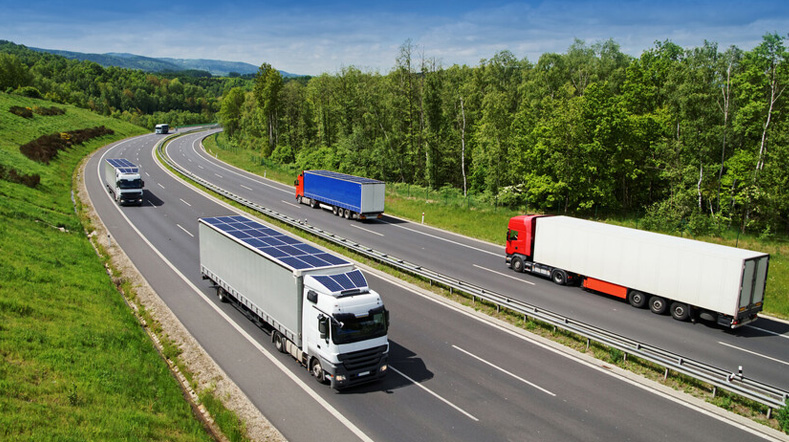 Favourable business case for solar heat in homes
Solar heat can make an important contribution to increasing the sustainability of our heat supply. Photovoltaic-thermic (PVT) systems on the roof can, in combination with a heat pump, supply homes with heat and hot water. This would make natural gas redundant, thereby decreasing carbon emissions. There are plenty of options, but what about the cost-benefit analysis?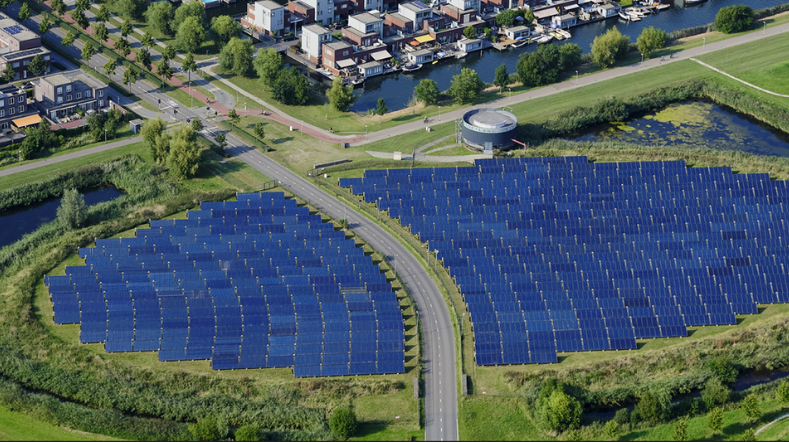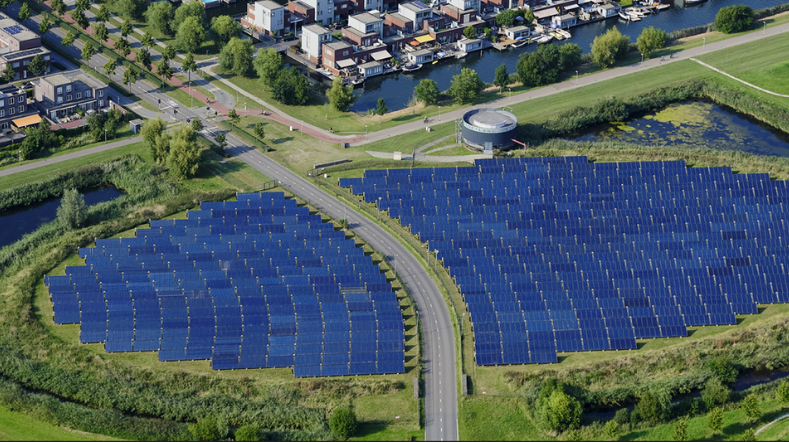 Solar energy
The Solar energy expertise group develops technology for solar panels, including bifacial solar modules and silicon solar cell technology.