Wind measurements and validation techniques
Before a wind turbine is launched onto the market, it must be approved by certifying bodies. This is preceded by an extensive programme of measuring and testing. TNO is one of the few bodies authorised to carry out these certification measurements. For example, GE Renewable Energy's Haliade-X, the largest offshore wind turbine in the world in 2019, was subjected to an extensive measurement programme by our experts on the Maasvlakte, an expansion of the Port of Rotterdam.
Exploring boundaries
Wind turbines are becoming larger in order to reduce the cost of wind energy. With the dimensions of such large machines as the Haliade-X, with a tip height of 245 metres, a blade length of 107 metres and a diameter of 220 metres, the boundaries of knowledge about aerodynamics are being pushed. Designers are constantly pushing the limits as forces and loads increase exponentially. With the increase in size, the measurement and validation become of even greater importance. The results of design calculations will always need to be tested in practice at full scale.
A unique combination of expertise
To be able to take the measurements on the Haliade-X, TNO experts instrumented the approximately 135-metre high mast with numerous sensors. The nacelle to which the rotor blades are attached also houses all kinds of measuring equipment when installed onto the mast. During the manufacturing process at the LM Wind Power facilities in Cherbourg, TNO staff installed various sensors in the blades, which are 100 metres in length. TNO provides a unique combination of expertise in wind, aerodynamics, sensors and models. The design and model calculations of the turbine blades and other components have been validated by the measurements taken while in operation.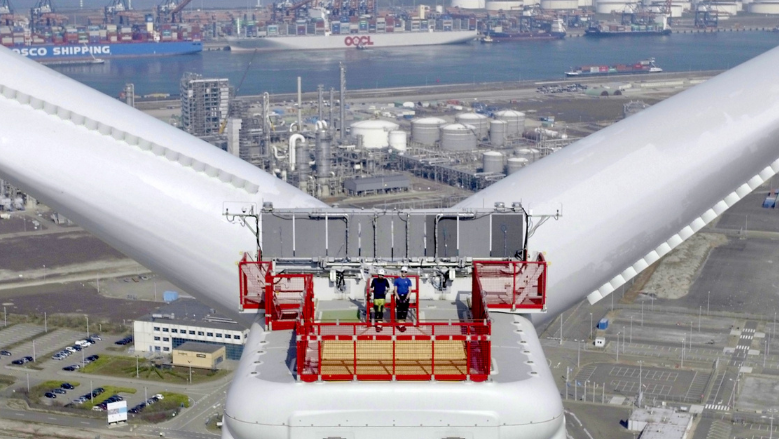 Read more about Haliade-X
Advanced measurements of blades
The length of wind turbine blades is increasing, and with this comes the need to keep them both flexible and profitable. For both the design and the operational aspects of large wind turbines, deflection in all directions and torsional behaviour is crucial. And all this without sacrificing any aerodynamic benefits. TNO carries out research to measure and model the torsional behaviour of blades on, for example, the Haliade-X.
In addition, on the TIADE project we are working together with GE Renewable Energy and LM Wind Power and are taking sophisticated aerodynamic measurements on large, advanced turbine blades. New and alternative measuring methods were tested and compared for further development of the blades.
Validating performance
Companies in this industry are constantly looking for the most reliable measurements, both for their own innovative development and for certification. They need to have their newest prototypes certified, to validate the performance of a working wind turbine or to build a solid business case for wind farms.
TNO is ISO 17025 accredited to take measurements according to the strict standards of the International Electrotechnical Commission (IEC-61400). Furthermore, TNO is a recognised IEC Renewable Energy Test Laboratory (IEC RE TL) for power performance and mechanical loads. TNO is also a co-founder of MEASNET, an international network of measurement institutes.
Contact us
Jan Willem Wagenaar

Functie:

Program Manager Wind Energy

Dr Jan Willem Wagenaar obtained both his master's and PhD degree in physics. In 2009 he joined ECN as a scientist evaluating measurement data and in 2018 he joined TNO as a project manager. Over the years, he has worked in national and international projects on wind turbine testing, wind resource assessment and LiDAR. Currently, he is R&D portfolio manager on the research line 'Wind Energy New Technologies'.
Get inspired
10 resultaten, getoond 1 t/m 5
Consortium explores positive wake effects of floating wind turbines
An international consortium comprising six leading entities has embarked on a research and demonstration project investigating the positive wake effects of wind turbines featuring tilted rotors.
Wind turbine inspections with autonomous drones and digital twin modelling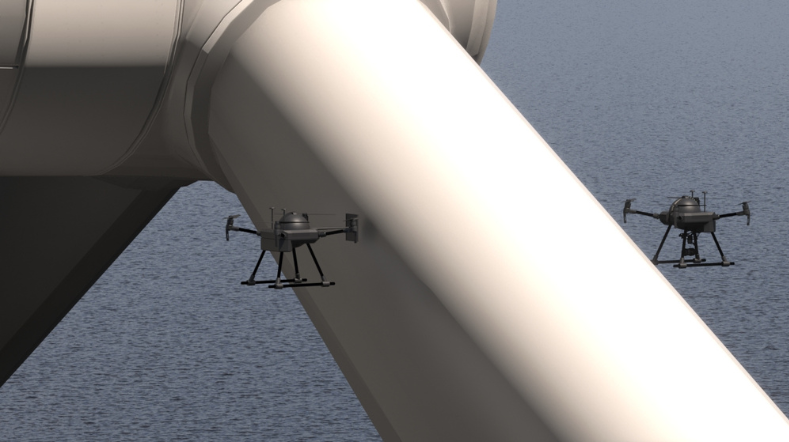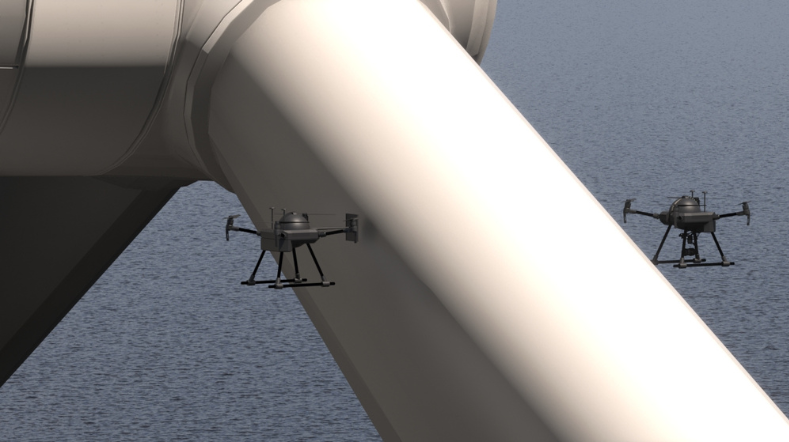 Switch to the hybrid energy system
Offshore wind under pressure
Profitability offshore wind in 2030 not self-evident