TKI promotes living and working in climate-neutral building and infrastructure
In cooperation with
TKI Construction and Technology
The flywheel for building, design and technology innovation. That is TKI Construction and Technology. By enabling industry, knowledge institutions, government ministries and umbrella organisations to collaborate on innovations, TKI promotes a CO2-free and easily accessible built environment in 2050.
Between now and 2050, our society faces major challenges, from striving for a CO2-free built environment to increasing urbanisation, from digitalising data and work processes to climate change, and from an ageing national infrastructure to scarcity of materials and well-trained professionals.
The whole chain is connected
TKI is taking up the challenges. And TNO, where the Climate Agreement runs like a central thread through the focus areas, is also connected. Other participants from the entire chain of the building, design and engineering sector are the Ministries of Economic Affairs and Climate Policy, Interior and Kingdom Relations and Infrastructure and Water Management, 4TU.Bouw, the Association of Universities of Applied Science, Techniek Nederland, Koninklijke NLIngenieurs and Bouwend Nederland.
Collaborating in five multi-annual knowledge and innovation programmes
In order to achieve its objectives, TKI distinguishes five long-term knowledge and innovation programmes, which are geared to the Building Agenda. For example, the programme 'Integral energy transition for existing buildings' aims to deliver 80,000 renovated and buildings annually by 2025 and 200,000 homes annually by 2030.
More sustainable, safer and faster and more profitable building
The second programme, 'Digitalisation', focuses on a far-reaching digital transformation of the building, design and engineering sector. For example, by developing new business models that break down existing barriers and lead to more sustainable, safer, faster and more profitable building. As in any programme, TNO as a partner makes an important contribution to the innovations.
Accelerating the transition to a circular economy
The 'circular building economy' is about strategies, methods and instruments that accelerate the transition to a circular economy. It also concerns innovations that extend the lifespan of structures, and research into new materials. Finally, this programme focuses on methods that identify the environmental impact, costs and social impact.
An eye for mobility, climate and the use of materials and energy
The 'Infrastructure' programme gives an impulse to the replacement challenge faced by the Dutch infrastructure. In addition, it revolves around future-proof and robust networks, with an eye for mobility, climate and the use of materials and energy. Finally, the fifth programme, 'Area Development and Climate Adaptation', focuses on the impending climate changes.
First consortia already started
The end of 2019 saw the launch of the first four consortia for multi-year innovation for the energy transition in the built environment. The BTIC initiated the consortium 'Integral Energy Transition for Existing Buildings' (IEBB), a partnership of more than 125 partners from the building, design and engineering sectors, public authorities, homeowners, residents and knowledge institutions. The IEBB partners develop affordable and user-friendly renovation concepts within this multi-year mission-driven programme.
Other consortia are in the start-up phase
In addition, a number of consortia in the field of digitalisation and circularity are in the start-up phase, focusing among other things on the sustainable reuse of building materials and the development of circular alternatives. As initiator and connector, TKI will set up more and more such collaborations.
Want to know more?
If you would like to know more about BTIC or the work of TNO, because you want to make use of the innovations or because you want to contribute to the development, you can send a message to Huub Keizers. We will be happy to put you in contact with the right expert at TKI.
Get inspired
563 resultaten, getoond 1 t/m 5
Educating AI
You can read about how AI is educated in Chapter 1. How can we make clear to AI which goals we want to pursue as humans? Andhow can we ensure intelligent systems will always function in service of society?


Innovation with AI
What does that world look like in concrete terms? Using numerous examples, TNO has created a prognosis for the future in Chapter 2. Regarding construction, for example, in which AI will be used to check the quality, safety, and energy efficiency of buildings before they are actually built. Or healthcare, where robots will partly take over caregivers' tasks and AI will be able to autonomously develop medicines.


Innovating with innovation AI
How AI will change research itself is explained in Chapter 3. For example, what role will AI be permitted to play in knowledge sharing? And what will happen when we make machines work with insurmountably large data sets?


David Deutsch on the development and application of AI
Peter Werkhoven, chief scientific officer at TNO, joins physicist, Oxford professor, and pioneer in the field of quantum computing, David Deutsch, for a virtual discussion. Deutsch set out his vision in 1997 in the book, The Fabric of Reality. Together, they talk about the significance of quantum computing for the development and application of AI. Will AI ever be able to generate 'explained knowledge' or learn about ethics from humans?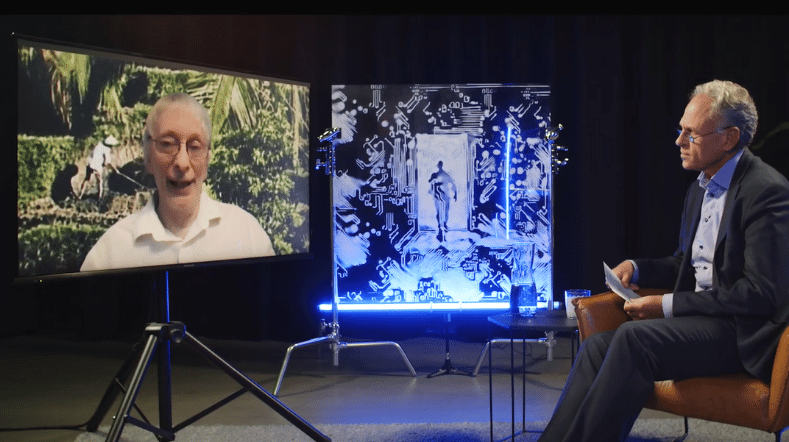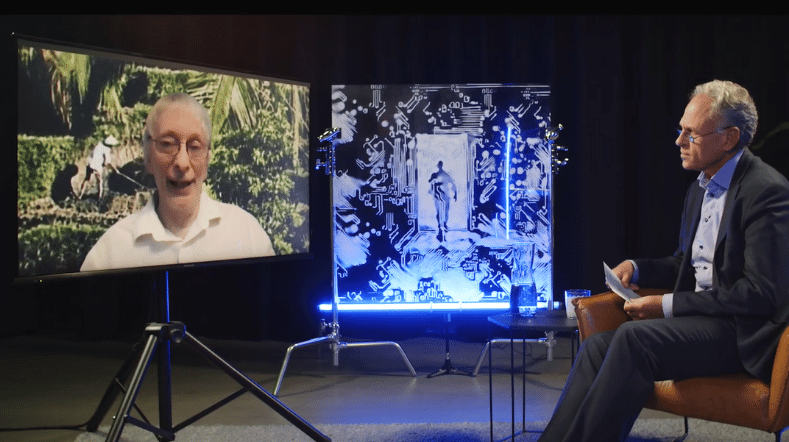 Rob de Wijk on the rise of AI in geopolitical context
Anne Fleur van Veenstra, director of science at TNO's SA&P unit, interviews Rob de Wijk, emeritus professor of international relations in Leiden and founder of The Hague Centre for Strategic Studies. Rob is also a much sought-after expert who appears on radio and television programmes. What does the rise of AI mean geopolitically and in armed conflicts?