TNO is a world-class leader in ultra-precision opto-mechatronics. We enable cutting edge science with our technology development programs in the area of Astronomy. These include nanometer-precision support structures, actuators, laser launch telescopes and deformable mirrors. When technology must be mature, precise and reliable, our organization has a 100% success rate in space and scientific instrumentation.
TNO technologies for astronomy
When technology must be mature, precise and reliable, our organization has a 100% success rate in space and scientific instrumentation. An effective telescope system must have the highest precision components possible. From a system perspective this includes key instruments to maintain, measure and correct the wavefront. Segmented mirrors must be co-phased to sub-lambda scale accuracy. Even before the first deformable mirror, the primary and secondary mirrors must maintain near-perfect surface form to preserve the quality of the incoming light, and maintain the diffraction limit. Beyond excellent component design and production, this includes calibration and actuation to counter natural forces including gravity vector (changing telescope orientation), wind loading, thermal gradients and ground movement. Of course, adaptive optics is more than just deformable mirrors. Other key components, such as wavefront sensors, laser guide stars and optimized real-time control systems are key to quality scientific data from large telescopes.
Decades of heritage with 100% reliability
Since 1964 TNO has designed, built and calibrated a growing list of mainly optical instruments and modules. Starting with the very first scientific instrument built for ESA, TNO has a proven track record in space instruments and components spanning half a century. TNO has consistently delivered breakthrough technology and components, ranging from spectrometers for Earth observation and planetary exploration to high-tech, mission-critical space components.
Astronomy applications currently running include the laser launch telescopes, delay lines and star separators for the VLTi, the world's largest optical interferrometric telescope sytem. Recently, with its partners VDL and NOVA, TNO successfully completed the design for the Primary Mirror (M1) support structure for ESO's Extremely Large Telescope (ELT). The development, from idea to a fully tested system, took place from 2005-2018. The design met the demanding 25-30 nm surface form correction in all gravitational vectors. The 39-meter primary mirror is made of 798 1.4-meter segments, with 133 different mirror shapes, for which the single TNO design can be adjusted to compensate. In collaboration with TNO, VDL was recently awarded the contract to build the full series of M1 support structures.
TNO works in compliance with international quality and confidentiality regulations. TNO helps to improve the quality of life on Earth and stimulates the search for signs of life beyond our planet, with the following technology development areas:
Mirror Support Structure Design (EELT-M1, M2/M3)

Mirror Support Structure Position Actuators (PACT)

Segmented Mirror Cophasing Metrology (OCT)

Laser Guide Star Launch Telescopes (VLT, ELT)

Deformable Mirrors (ESA, Laser Communications)

Opto-Mechatronics (Multidisciplinary Expertise)

Optimized Controls and Precision Instruments (Spectrometers, Star Separators)
We look forward to working together with you to build the highest quality scientific instrumentation.
TNO has a long history of working in Astronomy and related space and scientific instrumentation. TNO combines four areas of expertise to reach cutting-edge levels of accuracy and control in ultra-precision opto-mechatronics: Optics (optical design and engineering), Mechatronics (mechanical design, mechanisms and controls to full optical systems), Space Systems Engineering (engineering, managing and testing the finest details to ensure performance in the most challenging environments) and Optical Manufacturing (nanometer precision of complex optics, coatings, freeforms and aspheres).
TNO space and scientific instrumentation
With over 50 years of space heritage, we develop one-off and prototype instrumentation for Earth observation, space-borne science missions, terrestrial astronomy and big science solutions, extended with our recent development for high-bandwidth laser satellite communication.
Contact us
Matthew Maniscalco

Functie:

Senior Business Developer
Get inspired
36 resultaten, getoond 1 t/m 5
Satellite instrument OMI orbits Earth for 100,000th time
This week, the Ozone Monitoring Instrument (OMI) reaches a milestone: 100,000 orbits of Earth. This is extra special because the monitoring instrument was originally designed for a six-year mission after its launch in 2004. OMI has since been monitoring atmospheric emissions and the ozone hole for more than 18 years, which has provided a lot of useful data. This enabled TNO, for instance, to measure the effects of stricter air quality policies in European countries.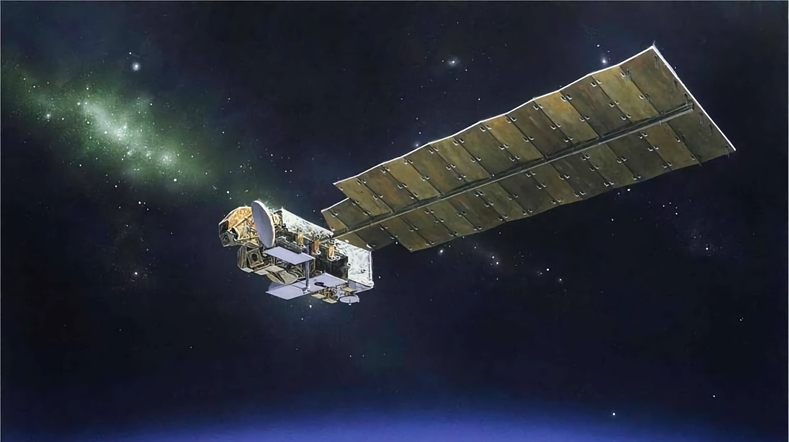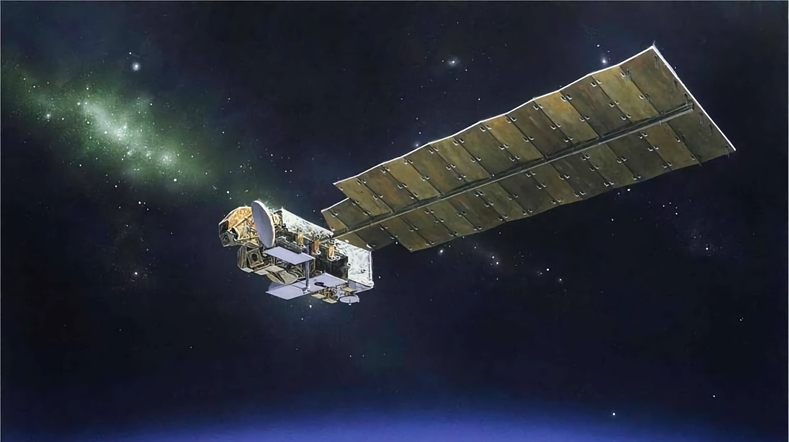 Jan Nijenhuis appointed Knight in the Order of the Lion of the Netherlands
Jan Nijenhuis Knight has been appointed Knight in the Order of the Lion of the Netherlands. This royal appointment is an acknowledgement of his ground-breaking research in the field of opto-mechatronics. Today, Jan received the decorations that go with this award from Marja van Bijsterveldt, mayor of the city of Delft.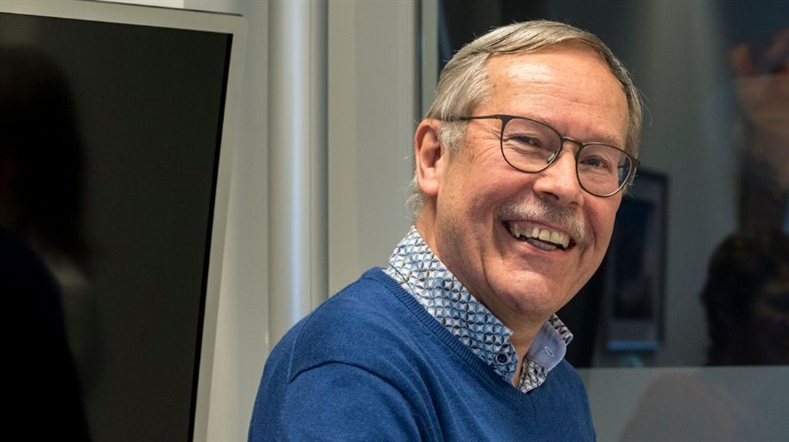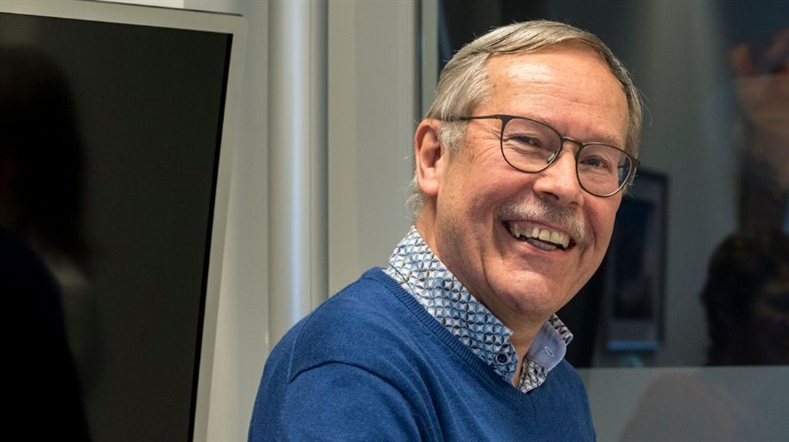 Norwegian satellite with SmallCAT laser communication system aboard, successfully launched
Norway's NorSat Technology Demonstrator has been successfully launched by the Norwegian Space Agency from SpaceX in California. The NorSat-TD satellite carries several payloads, including the SmallCAT laser communication system, which was developed by TNO-led consortium to enhance data transmission capabilities of small satellites using direct-to-earth laser communication. SmallCAT will be tested in orbit over the next few months by connecting with the optical ground station at a TNO location in The Hague.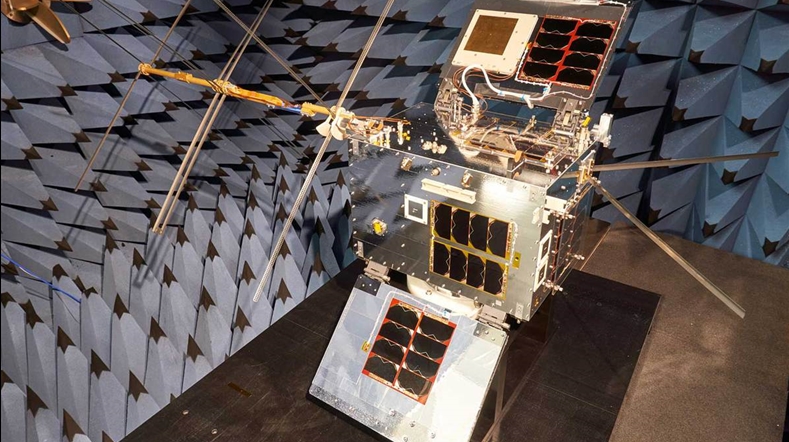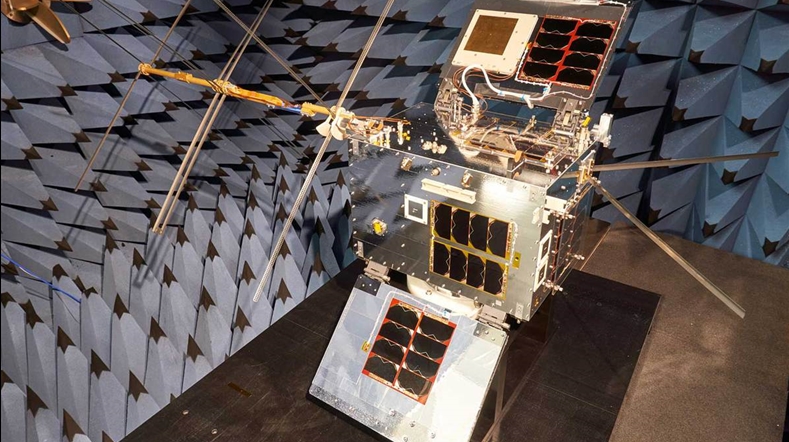 TNO-led Dutch consortium to develop HemiCAT laser communication terminal
TNO will begin developing a laser communication terminal with a consortium of Dutch partners. This high-efficiency miniature demonstrator called HemiCAT will increase data transmission capabilities of small satellites via direct to earth laser communication.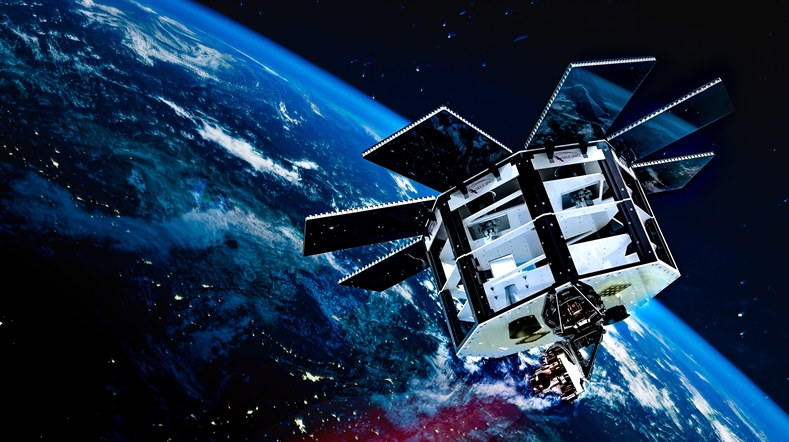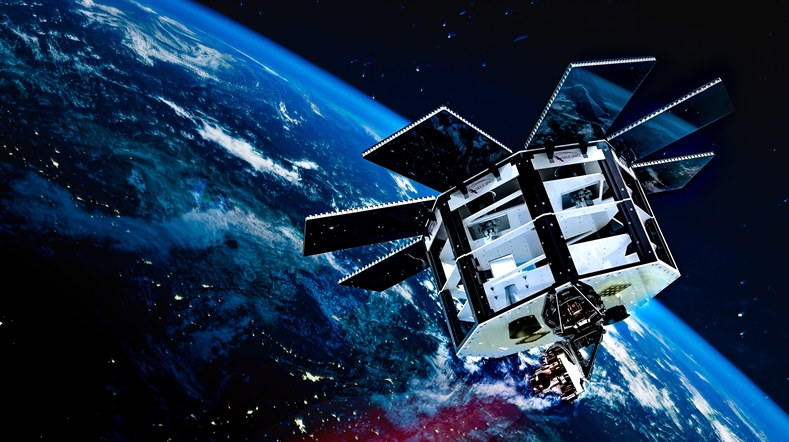 FSO Instruments introduces laser satellite communications to the market
The Dutch technology developers and producers, Demcon and VDL Groep, are combining their laser satellite communication activities in FSO instruments. This is the first laser satellite communication technology company to be founded in the Netherlands and builds onto the groundbreaking technology developed by the Netherlands Organization for Applied Scientific Research (TNO) in cooperation with companies, including Demcon and VDL.