System transition
The energy transition is a complex social challenge. It involves much more than technological solutions alone. After all, the economic consequences and social aspects play at least as important a role. Consequently, we research and advise on how to switch to a CO2-free energy system in an equitable way.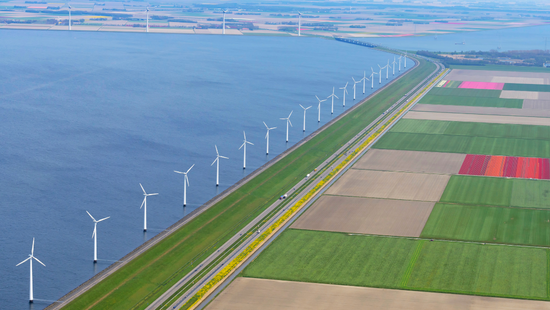 Towards a CO2-free energy system
Discover more about our work within the system transition, and how we contribute to the energy transition through innovative research.
Our latest developments
3 resultaten, getoond 1 t/m 3
Energy transition growing cooperation between government and industry
Industry needs to go green more quickly. While it's true that this sector has succeeded in significantly reducing its CO2 emissions between 1990 and 2020 with at least 25%, in absolute numbers those emissions still represent tens of megatons per year. In the Climate Agreement, government and industry have agreed to further reduce emissions. As an innovation and knowledge partner, TNO supports ministries, provinces, municipalities and regions in implementing effective policies. We also bring public and private parties together to implement acceleration: the radical greening of the value chains in industry.


Business park sustainability needs momentum
Huge CO2 savings can be made by making business parks more sustainable, and local partners are ideally placed to help make them energy-neutral.


Tackling energy poverty together
Nearly one million households suffer from energy poverty, which is hampering the energy transition. TNO analyses this issue. Read the white paper.