Climate, air and sustainability
Translating knowledge of emissions and air quality into solutions to environmental issues. That is the expertise of Climate, air and sustainability, in which we take into account economic, social, and technological developments. We also include the knock-on effects on energy supply, industrial production, and mobility.
Climate change, air quality, and sustainability pose major challenges to policymakers, governments, and businesses. As a European leader in emissions and air quality expertise, we are eager to contribute to solutions. We can do this because we link our broad, up-to-date, and in-depth technical knowledge of processes and systems to a network of other, non-technical disciplines.
Monitoring system for greenhouse gas emissions
For the climate, we are working on a monitoring system for greenhouse gas emissions, in which we link knowledge about emissions and causes of emissions to dispersion models of satellite observations. We use these to study the emissions of countries and devise new methods to measure them.
What complicates matters is that the global concentration differences of CO2 in the atmosphere are extremely small. By measuring other substances in the atmosphere, we can determine whether emissions are changing at a specific point in time and which sources are responsible.
Trade-off between climate policy and air quality
Gas-free neighbourhoods are another example of our commitment to the climate. With pilot projects, we are mapping out the returns and combinations of options.
For industry, we are focussing on measures to reduce greenhouse gas emissions in some sectors. We are also looking for win-win situations in the trade-off between climate policy and air quality.
Electric driving, for example, is encouraged from a climate policy perspective, but it is only when the electricity is generated cleanly that we have a truly sustainable solution. Wood-burning stoves in the housing sector are another example: a good option for the climate, but less favourable for air quality.
Polluting emissions and greenhouse gases
With technical knowledge of processes, we make comprehensive overviews of emissions and greenhouse gases, contributing to the air quality model LOTOS-EUROS[A1] . In addition to emission and weather data, such as wind, temperature, and precipitation, the model describes chemical reactions and other processes in the atmosphere. From a detailed scale of 1 kilometre to the level of a continent. The model is used, among other things, for smog reporting in the Netherlands and air quality forecasts in 200 European cities. Finally, we are mapping the deposition of nitrogen, which plays a major role in both cities and nature.
Strategic choice for sustainability
How do you make a production chain circular? What is the environmental benefit of reuse? What technologies are involved? How beneficial or detrimental is circularity? These and other questions are addressed through the theme of sustainability.
If your company is making a strategic choice for sustainability, we have a method available with which to examine your product range together. This can even be done in the design phase of your new product or fabric, making it apparent at an early stage whether a route leads to an improvement for the environment, and what you can do to successfully develop the production process further.
Our latest developments
10 resultaten, getoond 1 t/m 5
Surprisingly, in addition to packaging, car tyres and agricultural plastic biggest sources of microplastics in the Netherlands
TNO's microplastics model has identified the biggest contributors to microplastics. There is also insight for action against microplastics.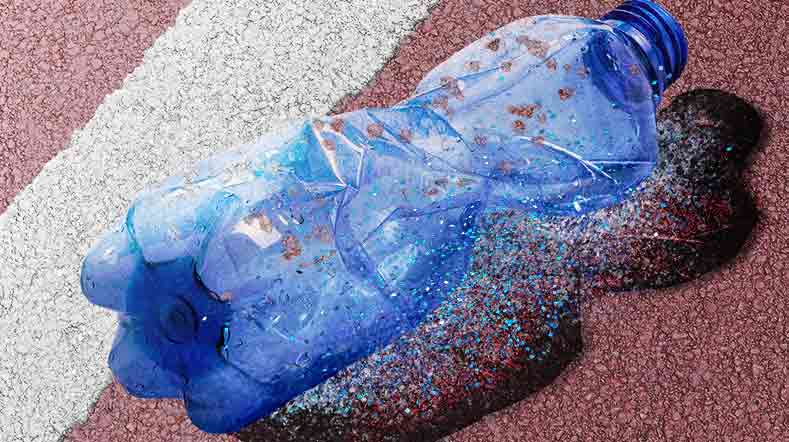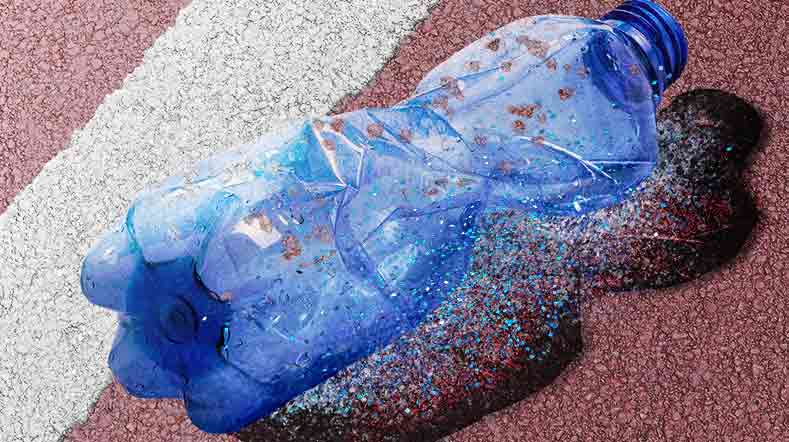 Climate change makes carbon sinks more vulnerable
In a new publication by ICOS, new data confirms that natural carbon sinks such as the ocean and forests are not stable.
Plastic waste in Indonesia gets value in 2 new P4G projects
TNO is working in a P4G's "Plastics in Circles" partnership. In two new projects we are working together on reducing plastic waste in Indonesia.
How CCU can shape the carbon transition
Carbon capture and utilisation, or CCU, is a technology that involves capturing CO2 emitted from (industrial) processes and using it to make new products. It therefore doesn't only reduce CO2 emissions, it creates new market potential. Government and industry alike see the necessity of understanding which CCU value chains are future-proof and economically, environmentally and politically viable. The Province of Zuid-Holland wanted to know what role CCU has in the future for the province.
Launch of the HotSpotScan (HSS) for substance emissions
Estimating the emissions of and exposure to hazardous substances over the life cycle of a product can be a tedious and difficult task. The HotSpotScan greatly eases this process and provides the user with data in REACH.