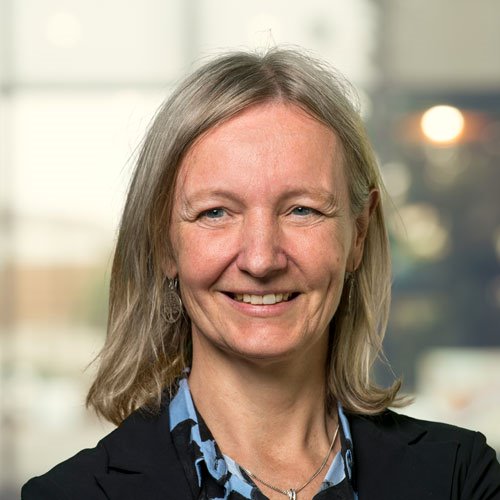 Functie:
Research Manager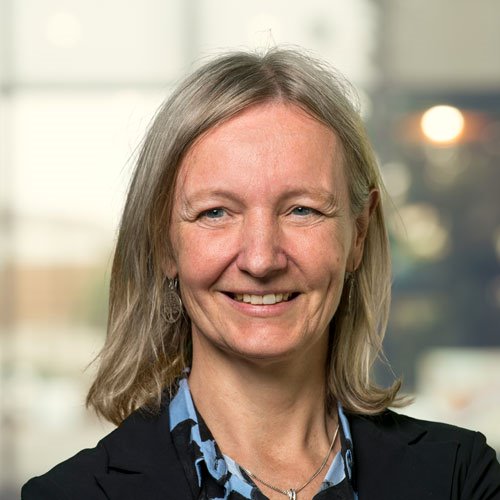 'What we develop is used worldwide'. Annemieke Kips is research manager Networks. She firmly believes in the relevance of her department's expertise and is proud of a team that can compete with the world's best.
"I have been leading the Networks department together with my colleague Vicky Georgiadou. Networks is a strong team. All experts, from junior developers in the lab to senior staff in leading international roles, contribute to the team's success. It is amazing to see what these bright minds can accomplish in no time. It is a real joy to work with them."
Increasingly relevant
"The COVID-19 pandemic clearly highlighted the importance of ICT networks. And these networks will become more and more relevant in the coming years. Companies and government agencies increasingly rely on them for critical parts of their business. This makes it essential to reduce dependence on suppliers of vital ICT equipment and services.
Our experts develop innovations in ICT networks. For example, we are working to increase the interchangeability of software and hardware components in these networks. This will make it easier to switch suppliers as and when necessary. Our innovations also ensure that ICT networks are able to meet the diverse and demanding requirements of current and future applications. There is still a lot that needs to be developed, including solutions for the advanced augmented and virtual reality applications we are working on."
Groundbreaking research
"I am especially proud of our research on cloud technology, for which we built our own highly innovative cloud facility. Our state-of-the-art 5G test network – one of the first of its kind in Europe – also uses the same facility. What began a few years ago as a couple of servers and a self-wound antenna is now a blueprint for how networks will evolve in the years to come. We apply and further develop our cloud facility and 5G test network in innovation ecosystems such as 5Groningen and our knowledge projects. Clients also know where to find us for this."
Our experts are playing a key role in the international standardisation of 5G, and soon 6G, in the 3rd Generation Partnership Project (3GPP).
Leading international experts
"Our experts are playing a key role in the international standardisation of 5G, and soon 6G, in the 3rd Generation Partnership Project (3GPP). Once I participated in the system architecture working group of this international standardisation body. Here I learned that, as a 'small' player among large global players, you can accomplish a great deal if you can get others on board with your ambitions. My contributions helped make mobile networks more robust for use by IoT devices. It is a privilege to work on standardisation with so many leading international experts. What we develop is used worldwide. That is the icing on the cake for me."
Continually learning
"I have been at TNO for twenty years. My work has always been varied and challenging and allows me continuous professional development, both on the job and through further training. I am just completing a course on coaching. Before that, I did a course on authentic leadership for women. It was wonderful to learn so much with a group of top women. We have stayed in touch since.
I always welcome challenging work because it drives me to perform at my best. I hope innovation in the networks of the future will become a more prominent component of the Dutch innovation climate. It is of such fundamental importance and together we have so much to offer."
Den Haag - New Babylon
Anna van Buerenplein 1
NL-2595 DA The Hague
Postal address
P.O. Box 96800
NL-2509 JE The Hague