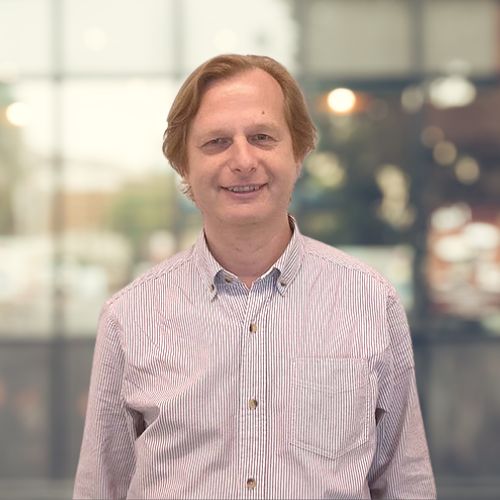 Functie:
Senior scientist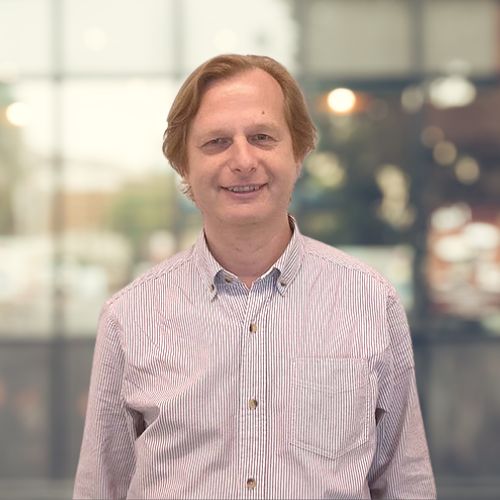 Christopher Brewster is a Senior Scientist in the Data Science group and Professor of the Application of Emerging Technologies in the Institute of Data Science, Maastricht University. His research has focussed on the application of Semantic Technologies, Open and Linked Data, interoperability architectures and Data Governance, mostly to the food and agriculture domains.
Research area
My research area lies within Artificial Intelligence with a technical focus on technologies for describing and sharing data between multiple parties. I am interested in technologies for interoperability, knowledge representation, and architectures for data sharing including Linked Data, Knowledge Graphs,and the FAIR data principles.

I have applied these technologies in the domains of food, agriculture, logistics and supply chains, and more generally I am interested in the role ICT can play in the reduction of human impact on the environment. TNO's ICT Unit has a major focus on data sharing and interoperability, as making data available is a prerequisite for the use of machine learning and other AI technologies.

My recent work has been in the design of data sharing architectures in the agrifood domain – while respecting confidentiality and privacy. I expect to this application area to raise a number of technical and ethical challenges as we seek to use data more effectively to manage the impact of agriculture on climate breakdown.
Recent results
Much of our work concerns the acquisition of research projects.
At TNO
HEU EU Farmbook, TNO leads a task on communicative AI, see below for details. (2022-2029).

HEU Quantifarm project - Assessing the impact of digital technology solutions in agriculture in real-life conditions. (2022-2025). We lead the overall scientific direction of the project as well as contributing to a work package on data integration. Total budget €7.5M.

H2020 Ploutos project - Data-driven sustainable agri-food value chains. Ploutos focuses on co-developing sustainability-oriented innovations across 24 agri-food value chains in 13 countries, targeting mainly small farms. (2020-2023). We lead the overall scientific direction of the project as well as contributing to the work package on data driven technological innovation. Total budget €7M.
H2020 BLOCK.IS project (2019-2021). We were scientific lead (Principal Investigator) for TNO. Total budget €4.9M.
At Maastricht
HEU EU Farmbook - supporting knowledge exchange between all AKIS actors in the European Union (2022-2029). We are work package leader for WP 1 Data Management and Infrastructure. Overall budget €15M.

H2020 EUREKA European Knowledge repository for best agricultural practices. Jan 2020 – Mar 2022. IDS/Maastricht project funded by H2020-RUR-2019-1. Role: Principal Investigator for Maastricht. Total budget €2M. I lead a work package on the design of the data repository based on the FAIR principles.

Erasmus Plus project Agtech 7. Knowledge Alliance of Agribusinesses, Academia and Business Angels for Disruptive Farm-to-Fork Agri-Tech Training. Jan 2020-Dec 2022. IDS/Maastricht project funded by Eureka Plus. Role: Principal Investigator for IDS/Maastricht. Total budget €800k. We are developing a post-graduate course on the global food system and the role of data driven technologies.

H2020 DiTECT project DIgital TEChnologies as an enabler for a conTinuous transformation of food safety system. May 2020 - April 2023. IDS/Maastricht project funded by H2020-SFS-2019-2. Role: Principal Investigator for Maastricht. Total budget €4M. I lead a work package designing the data repository and the application of the FAIR data principles for food safety.
PhD supervision
Hercules Panoutsopoulos (H2020 funding) from Jan 2020.

Nikos Kalatzis (External student) from Jan 2022.
Top publications
Brewster, B. Nowt, S. Raaijmakers, J. Verhoosel, Ontology-based access control for FAIR Data, Data Intelligence. 2 (2019) 66–77.
Gholami, A. Molla, S. Goswami, C. Brewster, Green information systems use in social enterprise: the case of a community-led eco-localization website in the West Midlands region of the UK, Information Systems Frontiers. 20 (2018) 1345–1361.
Soesterberg
Kampweg 55
NL-3769 DE Soesterberg
Postal address
P.O. Box 23
NL-3769 ZG Soesterberg