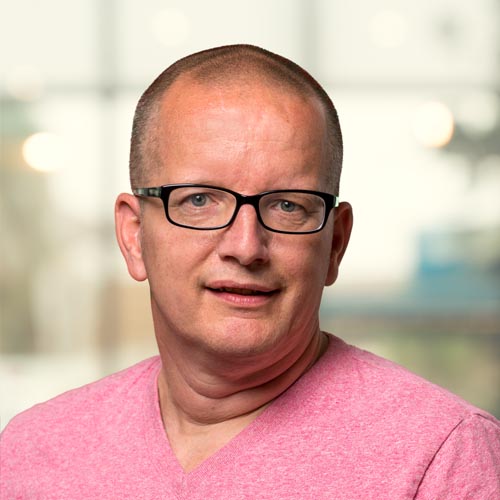 Functie:
Senior Scientist Integrator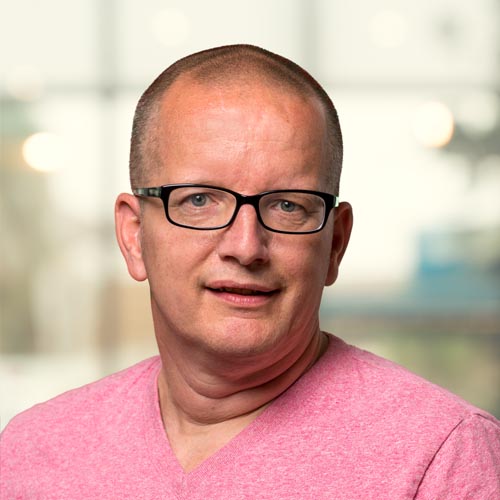 'What drives me is wanting to know exactly what the situation really is.' Labour economist Ronald Dekker studies labour market dynamics and social innovation. Where better to do that than at TNO, whose research teams often help companies to put innovations into practice?
"Innovation is everywhere. In every organisation, people make changes to improve the work process and increase the benefits for society, whether or not with groundbreaking technological innovations. As a labour economist, I'm involved in TNO projects aimed at better understanding how working people deal with change and especially the technologies of the future."
Learning communities
"We're working with a varied consortium of logistics companies, a secondary vocational college, and knowledge partners in the Rijnmond region, for example to research robotisation, automation, and other technological innovations at warehousing and distribution centres. We use a test environment to simulate real-life situations so that people can learn how to work with the new technology. What technologies have the greatest potential for the sector? And what demands does that make on people in the workplace?
"Most of all, I want to know how these kinds of learning communities – companies, the education sector, and the authorities – can work together to achieve innovation. This also gives us pointers for how future social transitions will take shape in the workplace and on the labour market, for example the energy transition, the digital transformation, and climate change."
What's the situation exactly?
"What drives me is wanting to know exactly what the situation really is." I also think it's important for my research to be applicable in practice and to lead somewhere. If I can't explain the social benefit of my work to my next-door neighbour, then something's gone wrong.
"The applicability of my work is sometimes very specific. For example, we're using data from Statistics Netherlands (CBS) and our Netherlands Survey of the Self-Employed to investigate how far the Temporary Bridging Scheme for Self-Employed Entrepreneurs (TOZO) helps the most vulnerable self-employed people at whom it's targeted. This provides information that's immediately useful for policy-makers.
"Practical application of other studies takes longer. For example, I'm also taking part in a four-year project in which research teams from eight European countries are investigating how technological progress, globalisation, and migration affect job content and the skills needed. That project involves TNO working together with university partners on behalf of the European Commission, which frequently calls on TNO to coordinate major projects."
Intellectual challenges
"Working at TNO, I'm constantly challenged intellectually. Whoever you're talking to, and no matter at what level, it's always about the subject matter, and it's always pleasant. I also have enormous freedom to do the work I want to do, in my own way.
"Last year, for example, I was able to work truly independently on a TNO position paper about the labour market and the importance of lifelong learning. Among other things, we argue in the paper that the labour market should be organised more in terms of skills rather than diplomas. That's the only way for companies to innovate successfully in the light of the social transitions that we're undergoing."
Leiden - Sylviusweg
Sylviusweg 71
NL-2333 BE Leiden