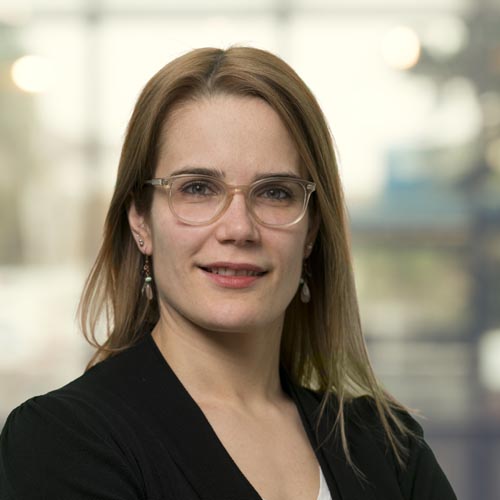 Functie:
Project Manager Cyber Security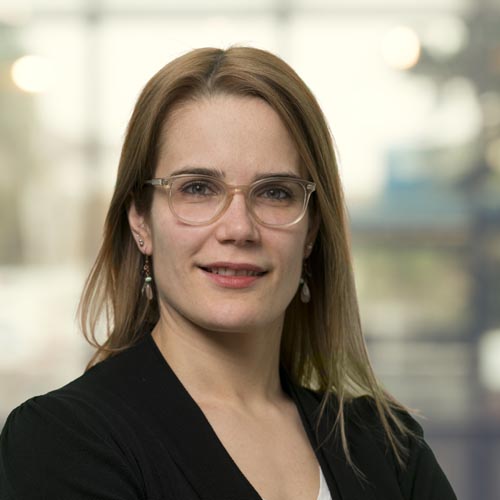 "You learn the most by leaving your comfort zone". When Shari Finner decided to venture beyond the world of academia, she heard about the TNO Trainee Programme. She's now finding out which role and research area suit her best.
"I studied physics in Dortmund and did my PhD in Eindhoven. It looked like I'd pursue a career in academia. But it became increasingly clear to me that I didn't want to do fundamental research only. Research is only valuable if it leads somewhere and gets applied, otherwise you can't build on it either. I started looking for an employer that shared that view and would give me the opportunity to discover what I'm really passionate about. TNO's trainee programme is helping me find out."
Compliments
"The Sustainable Transport & Logistics department was my first trainee spot. It wasn't perhaps the most obvious choice for a physicist, but it struck me as a fascinating field of research.
Research is only valuable if it leads somewhere and gets applied
"The highlight of these eight months was the presentation I gave for forty experts from the maritime sector. It was about our supply chain analysis for delivering methanol to Dutch ports, as a sustainable fuel for seagoing vessels. I was complimented not just on the content but also on the way I presented it. That was particularly nice because I always pay a lot of attention to that. For example, I presented my PhD research on conductive plastics in the form of a dance."
Project-based work
"What are also really enlightening are the trainee projects that we do together. For example, we've developed an infographic and a workshop framework about project-based work, something that's new for a lot of people who are just starting out at TNO. In another project, we developed an onboarding template that teaches new TNO employees how the acquisition process works, and what stages, roles, and responsibilities are involved. HR and the business development core team have shown a lot of interest in this."
What do you want?
"I'm now working as a Cyber Security business developer in the ICT market team. It's a totally different field, and my role here is also new to me. That makes it very challenging and fun at the same time.
"I'd like to round off my trainee programme in a project manager role, and I already have some ideas about which department it'll be in. As a trainee, you're supposed to look for your second and third spots yourself, with or without support from the trainee manager and the other trainees. We also organise speed dating events with research managers so as to get acquainted and explore whether there is mutual interest. It's up to you to clarify what you want most and to make that clear in the talks that you have. My advice is to leave your comfort zone – that's when you learn the most!"
After this interview was conducted, Shari found her third traineespot at the department of Material Solutions. By now, she completed the trainee programme and is currently working as project manager Cyber Security Technologies at the united ICT.
Eindhoven - High Tech Campus 25
High Tech Campus 25
NL-5656 AE Eindhoven
Postal address
P.O. Box 6235
NL-5600 HE Eindhoven