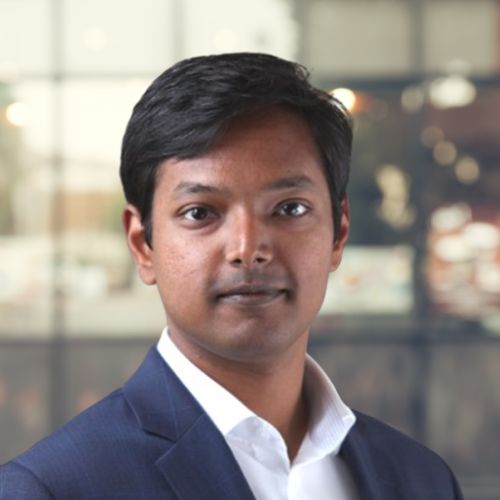 Functie:
Mobility Consultant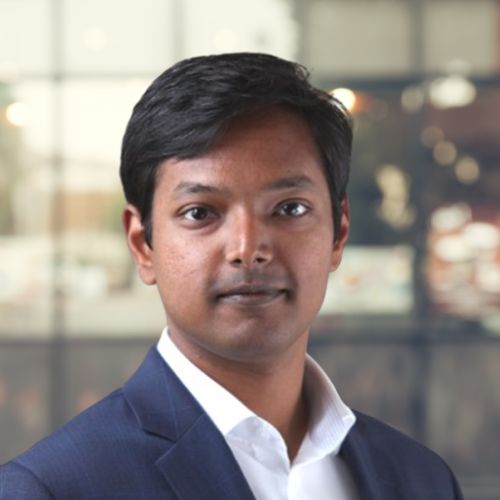 "I want to contribute to sustainable mobility through disruptive concepts". The mobility concepts on which he is working cannot be ground-breaking enough for Sri Ganesan. Innovations are coming, like Extended Reality, hyperloop and avatar technology, which will give us limitless freedom of movement.
"At TNO we develop technologies and concepts that will enable us to be anywhere in the world virtually. With family overseas, colleagues at a distance, in unsafe places, like a burning house, and places that appeal to the imagination, like Space. If this means we do not have to travel polluting kilometres, the air will become cleaner and we gain more time."
Disruptive mobility concepts
"Mobility concepts that are adopted by large groups of users in a very short period of time can change the way we move in a way that we do not yet think is possible. TNO separates the wheat from the chaff by assessing as early as possible whether the innovation will be disruptive and to what extent. I find this immensely interesting.
Disruptive innovation has both a technological and a human side: how can smart mobility concepts improve the quality of life? And what applications do people need? It also provides new business perspective: which organisations are going to develop the innovations and what is the impact on the market?
A good example is the research we are doing into XR, eXtended Reality, which helps people all over the world to get together in a way that feels (increasingly) lifelike. How important this is for people is apparent now that corona has made a lot of human contact impossible."
Lifelike
"XR is partly new technology, partly integration of existing technologies, such as Virtual Reality, Augmented Reality and hologram technology. We are testing its practical application in a nursing home in Limburg. With AR glasses and a screen, elderly people can come together with members of their family in a lifelike way. Using special haptic gloves, a hand can be held or stroked from a distance in such a way that this contact can actually be felt. This can be a big step in combating loneliness in older people whose family lives far away."
Avatars
"As a mobility consultant and leader in the field of disruptive mobility concepts, I connect applied research and practice. I look for new collaborations and applications, for example for the use of avatars. This is a technology, also called telepresence robotics, that allows you to remotely control the eyes, arms and legs of a robot in order to quickly get to a remote or dangerous place.
A burning house, for example, under water or in the event of an accident on a motorway. The robot can be controlled remotely; it copies the movements you make. You can see what's coming its way and what it is doing through VR glasses."
Innovative and sustainable solution
"After studying Civil Engineering, I started working for a road infrastructure construction company. I was still living in India at the time. Because I want to work on more sustainable mobility solutions than just building extra roads, I continued my studies in Europe.
At TU Delft I did my master's degree in Transport, Infrastructure and Logistics. TNO suits me well because it brings together many different disciplines, which I do on a daily basis. Now that I'm working at TNO, I'm closer than ever to my goal: to make the world more innovative and sustainable through disruptive mobility concepts."
Den Haag - New Babylon
Anna van Buerenplein 1
NL-2595 DA The Hague
Postal address
P.O. Box 96800
NL-2509 JE The Hague