Gaia-X: a European initiative for increased digital sovereignty
Gaia-X was created to ensure that users in the EU can increase control of their own data and to create more data sovereignty. European standards and rules are an important driving force behind this development. TNO is the leader of the Dutch Gaia-X hub, contributing all relevant knowledge and experience regarding data sharing, federated cloud environments, and digital sovereignty.
Data in a digital economy
Data has long been a very important topic in the digital economy. And at TNO, we have been working with Big Data for a long time. In recent years, International Data Spaces, or IDS, has emerged as an important international architecture and standard for secure data sharing. In fact, IDS is now one of the most important standards for data sharing in Gaia-X.
Sector-specific projects
Many sectors and industries are already busy working on agreements to share data in sector-specific chains. For example, we have been active in the agricultural sector for many years, with projects such as Smart Dairy Farming. In addition, we are working on projects such as the Smart Connected Supplier Network within the Smart Industry programme. Many other sectors such as healthcare, transport, and logistics are also looking for solutions in which secure use of data leads to smarter applications with more value for users. Gaia-X is relevant to all sectors and we at TNO play an important role in initiating relevant projects in these sectors.
With Gaia-X, infrastructure also comes into view
The major cloud providers offer large platforms for which it is not yet clear how European rules for the data itself will be safeguarded. Gaia-X offers more clarity with a model in which the user can choose the desired level of data sovereignty. Gaia-X provides standards for linking the data infrastructures of different providers to so-called 'federated clouds'.
This makes it easier for Gaia-X users to take advantage of the high-speed developments in the increasingly diverse cloud and edge computing landscape. Participating parties can also offer joint functionality or, for example, greater flexible capacity when a user requests it. More standards create a more level playing field by preventing the effects of unwanted dependencies and lock-ins. Innovation through digital sovereignty, leading to economic growth.
Innovations needed for Gaia-X
To fulfil the promises of Gaia-X, many innovations in IT are needed, but also in terms of legal aspects, social and ethical issues, and underlying business models. At the international level, Gaia-X is working on the agreements, standards, and conditions that bring together innovative technologies and processes for governance.
Market parties will then translate the agreements into more concrete implementations of standards and technologies. They are supported in this with Gaia-X open-source software components. At all these levels, we work as a knowledge partner on the necessary innovations, often in public-private partnerships.
Our latest developments
21 resultaten, getoond 1 t/m 5
Privacy enhancing technologies
At TNO, we work on privacy-enhancing technologies such as multi-party computation (MPC). Find out how to use this for your organisation.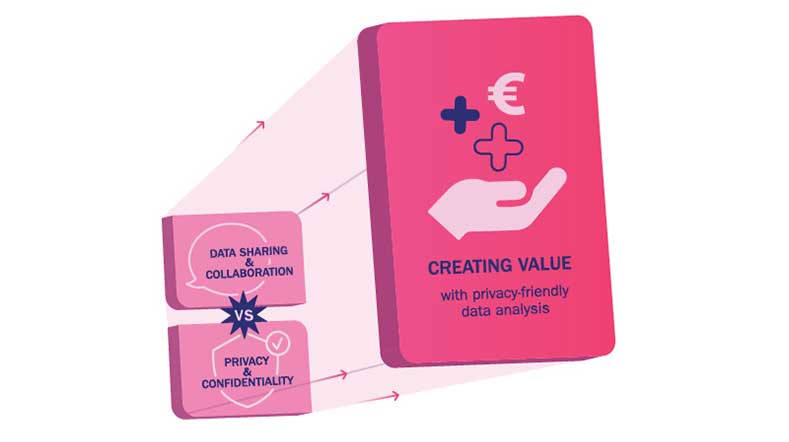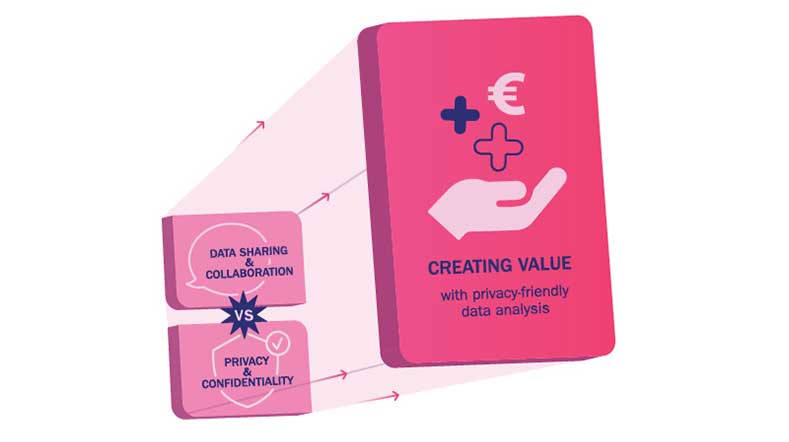 Predicting progression of medical status while preserving privacy
New insights into cancer are needed to help improving care and prevention. This requires broad and rich data, for instance to develop machine-learning models that can evaluate treatment outcomes.


Strengthening digital sovereignty makes Europe less vulnerable politically and economically
In Europe we have become highly dependent on a small number of mainly American and Chinese Big-Tech companies for our digital infrastructure and data. TNO consults governments on how to deal with this economic and political vulnerability.


Data sovereignty an opportunity for European businesses and technology providers
How can European cloud and technology providers differentiate from Big Tech companies and create new value propositions and lucrative business models based on digital sovereignty?


TNO set up first federation of dataspaces with NTT Communications Corporation (NTT Com)
The collaboration has resulted in a working proof-of-concept of a federation of data spaces with access control based on policies. Read more >