Communication networks are essential. Every day, people and businesses rely on digital communication networks for work, learning, relaxing and keeping each other informed. Networks also facilitate innovation and economic growth in all sectors. They are indispensable in meeting society's major challenges.
Consortium collaboration
The development of these network technologies is a systemic challenge, with no single problem owner and a huge number of stakeholders. This makes collaboration in consortia necessary in order to secure the future position of the Netherlands. The group wants to cooperate with a consortium of organisations from the energy, agriculture, healthcare, education, mobility and industry sectors, universities, knowledge institutions, ICT and network industries and government. In doing so, they want to focus on the following goals:
Accelerate economic growth in sectors through digitisation and innovation in communication networks.

Accelerate innovation in the networks themselves.

Create economic value by capitalising on specific Dutch strengths in network technology.

Actively build up knowledge and experience for sovereignty and reliability.
Core partners of Future Network Services
We have been asked to further explore the initiative phase of public-private partnerships. The consortium is being expanded to include parties from the network industry, the high-tech/manufacturing industry, universities and research institutions. And also the sectors that use FNS in their digitalisation.
The paper and appeal have been formulated by KPN, T-Mobile, VodafoneZiggo, TNO, TU Delft, TU Eindhoven and the University of Twente. The paper was written with input from knowledge partner Agentschap Telecom, together with contributions from the energy, mobility, industry and agriculture sectors. This initiative is supported by Team Dutch digital delta (top sector ICT).
The paper 'Communication networks for and by the Netherlands'
It is clear that more national cooperation is needed for this development. A group of telecommunications companies, technical universities and knowledge institutions is calling for a public-private consortium to be formed to research and develop the next generation of communication networks. They have formulated their appeal and their action plan in the position paper 'Communication Networks for and by the Netherlands'.
The development of Future Network Services (FNS) will be different than those of previous generations of network technology. This is due, among other things, to:
the high social dependence on networks

the role of digitization in sustainability

the impact of geopolitical shifts on digital sovereignty
Get inspired
563 resultaten, getoond 1 t/m 5
Educating AI
You can read about how AI is educated in Chapter 1. How can we make clear to AI which goals we want to pursue as humans? Andhow can we ensure intelligent systems will always function in service of society?


Innovation with AI
What does that world look like in concrete terms? Using numerous examples, TNO has created a prognosis for the future in Chapter 2. Regarding construction, for example, in which AI will be used to check the quality, safety, and energy efficiency of buildings before they are actually built. Or healthcare, where robots will partly take over caregivers' tasks and AI will be able to autonomously develop medicines.


Innovating with innovation AI
How AI will change research itself is explained in Chapter 3. For example, what role will AI be permitted to play in knowledge sharing? And what will happen when we make machines work with insurmountably large data sets?


David Deutsch on the development and application of AI
Peter Werkhoven, chief scientific officer at TNO, joins physicist, Oxford professor, and pioneer in the field of quantum computing, David Deutsch, for a virtual discussion. Deutsch set out his vision in 1997 in the book, The Fabric of Reality. Together, they talk about the significance of quantum computing for the development and application of AI. Will AI ever be able to generate 'explained knowledge' or learn about ethics from humans?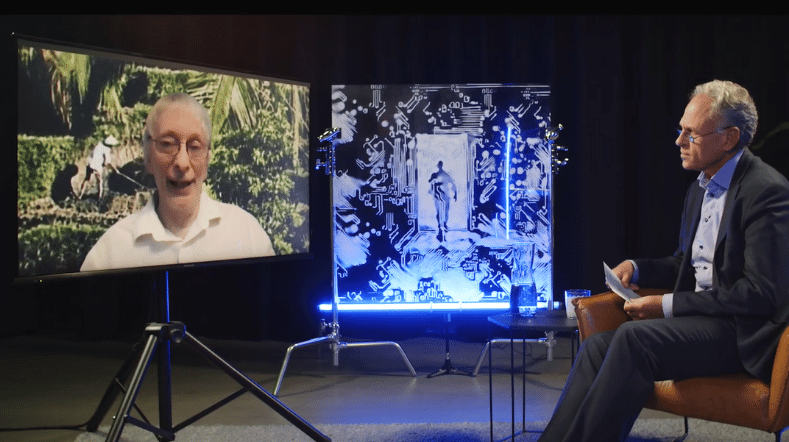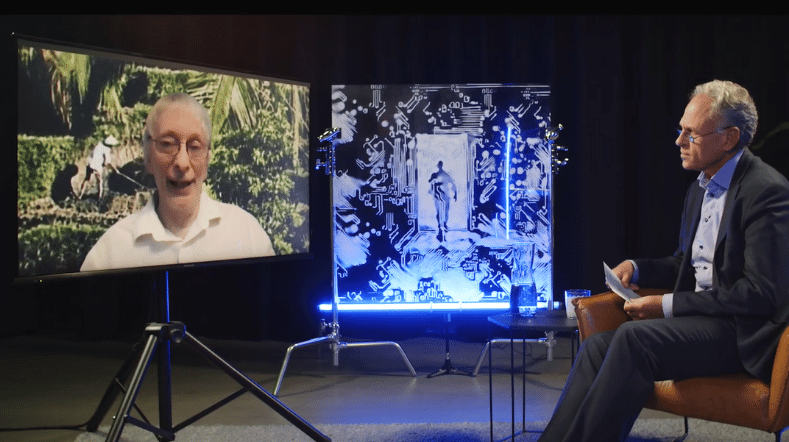 Rob de Wijk on the rise of AI in geopolitical context
Anne Fleur van Veenstra, director of science at TNO's SA&P unit, interviews Rob de Wijk, emeritus professor of international relations in Leiden and founder of The Hague Centre for Strategic Studies. Rob is also a much sought-after expert who appears on radio and television programmes. What does the rise of AI mean geopolitically and in armed conflicts?