Semicon and quantum
Smaller, more powerful chips. This is the goal that the semiconductor industry pursues each and every day. And we're helping them with our solutions for semiconductor equipment.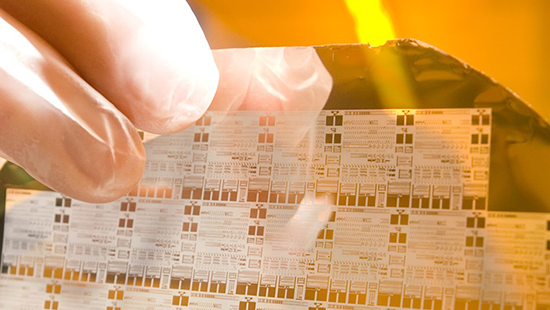 Smaller, more efficient, and more powerful chips
The challenge is to produce these chips as cost-effectively as possible. We're the ideal partner for designing this semiconductor equipment, as we create new solutions that drive the development of our industrial partners. And we're unlocking new opportunities for the semiconductor industry of the future.
Our latest developments
10 resultaten, getoond 1 t/m 5
TOMCA: tissue-optical analysis of wearable medical sensors
Accurate and reliable wearable sensors used as medical devices. TNO supports partners with the design and optimisation of wearable optical sensors.


Nano instrumentation for ultra-clean lithography
Manufacturing Integrated Circuits (ICs) requires ultra-clean and high-performance processes. Read how we can help in this area.
Optics
The Optics expertise group provides world-class technical solutions for high-performance compact optical systems in demanding environments. Discover how.
Microfluidics for high performance thermal management
Reliable high-density, high-performance, and for some applications, high-power microelectronics with an incredibly powerful, integrated cooling capacity. TNO's High Performance Thermal Management Technology is making it possible.


Devices for detecting and measuring small particles
We use scanning probe microscopy and our special scanner, the Rapid Nano, to measure and maintain microscopic surfaces.