Using sensors to create a healthy working environment
Exposure to hazardous substances can damage your health. Some substances cause problems in the event of chronic exposure, while others are harmful even if you are exposed to them for just a short period of time. Advances in the area of sensors are opening up new opportunities to better characterise exposures and thus control them in a more targeted way.
We have translated these opportunities into a vision for the future: the Virtual Occupational Hygiene Assistant (VOHA). Together with partners, we are working on all the elements needed to put this vision into practice and in this way help reduce the disease burden resulting from exposure to hazardous substances.
New way of measuring
Air pumps have been used to measure exposure since as far back as the 1960s (Personal Air Sampling, PAS). This made it possible to better identify and manage causes of occupational diseases. Recently, however, the Dutch Social and Economic Council (SER) published a report stating that a reduction in workplace risks has not been seen for some years now. We can change this by making smart use of sensors.
The conventional measurement method mainly provides accurate information on the average exposure over the measurement period; with sensors you gain a greater understanding of the variation in exposure over this period, making it easier to identify where, when, and why exposure occurs. This information gives you the insights needed to actually reduce exposures and in this way prevent occupational diseases more effectively. Although sensors are not usually as accurate as PAS measurements, we are exploring the new opportunities they open up to help companies during the regulatory process, for example by calibrating sensors and making use of the vast amounts of exposure data they generate (quantity versus quality).
Overview features and capabilities of conventional and sensor measurements
Conventional Personal Air Sampling (PAS)
measurements (time-weighted average
Sensor measurements
Average exposure (mg/m3)
Exposure profile (mg/m3 over time)
Reliable validated measurement methods
Trend mostly reliable; concentrations often less so
Ample possibilities for analysis in laboratory
Sensors available for limited number of substances
Result directly comparable with limit values
Lots of information on when exposure occurs
Limited number of measurements
Lots of data quickly
Results available after some time
Data immediately available (in real time)
Labour-intensive and expensive
User-friendly, wearable, and cheap
Typical average exposure for group
Exposure per individual, awareness
Retrospective generic measures
Real-time personalised measures
Measures based on presumed causes
Data-driven measures
(Source: Le Feber, M., 2022. Sensoren, vloek of zegen? [Sensors, curse or blessing?] ARBO 6, 220 - 223)
Tools allowing insights and action
Together with partners, we are working to develop tools that provide the insights needed to make the VOHA vision a reality.
No data can be processed without a data infrastructure. We developed EXCITE to extract more information from combined data by synchronising various sensor data streams with other relevant data and transforming them into feedback via an app or dashboard offering prevention advice. Tools such as TRACE and context sensors make use of EXCITE.
With this measurement system, TNO aims to make sensor-based workplace exposure measurement accessible to every employer. The system includes five sensor boxes and software for analysing exposure and making it visible in a dashboard in near real time. Read more about TRACE (pdf) and its possibilities.
This sensor/monitor can determine the chemical composition of particles to which a person is currently exposed in real time. Many of the substances that cause occupational diseases are particle-bound exposures, but not all types of particles cause occupational diseases to the same extent. It is therefore important to know which hazardous component the particles contain. Together with construction companies, we developed a prototype for measuring crystalline silica, which can also be adapted for other chemicals. These companies are also sharing their thoughts on the feedback we could generate via the EXCITE platform to highlight possible actions that construction companies could take. See the test conducted at the construction company Mateboer and the operation of the CID.
To understand where exposure comes from (the source), it is important to collect information about activities and conditions (context information). This is currently a labour-intensive process that often does not provide sufficiently accurate information. TNO is using context sensors that make it much easier to identify where, when, and why exposure occurs. Take a look at the developments in the area of context sensors.
A synchronised visualisation of video images and exposure sensor data. Video footage of conditions during peak exposures can be very useful in terms of creating awareness and adjusting behaviour.
Successful implementation in the workplace
Good coordination between all the different stakeholders is essential if sensors are to be used successfully to create a healthier working environment. Workers are exposed to risks, employers are responsible for ensuring safe workplaces, occupational hygienists perform measurements and offer advice, the government makes policy, and the Netherlands Labour Authority monitors the situation on the ground. We work together with all stakeholders to determine what is needed to fully reap the benefits of measuring using sensors. For example, we collaborate with occupational hygienists from IDEWE, GCG, and the Dutch Association of Occupational Experts (NVvA) to develop guidelines and tools.
Guidelines on the use of sensors
To ensure that, in the end, the VOHA approach does actually reduce exposure and therefore also the disease burden, we are developing guidelines on the use of sensors with international partners. Together with HSE and NIOSH, we are focusing on facilitating the use of sensors in the workplace. We also answer practical questions, such as how do you determine which is the most suitable sensor to measure a specific exposure or situation, how do we determine the validity of the data obtained, and what fresh information can we extract from all this new data? This information is being incorporated into guidelines.
Privacy and ethics in sensor data use
Sensors collect data, which is often about people. The introduction of sensors into the workplace will therefore have an impact on ethical values regarding, for example, health and well-being, the right to self-determination, privacy, trust, fairness, and responsibility.
Read more about the potential applications and ethical issues associated with introducing sensors into the workplace.
Working together to ensure clean air at work?
Are you an employer or occupational hygienist and are you interested in using sensors to create a healthy working environment? Or are you a developer who is interested in working with us to further develop sensor technology and tools? If so, please contact Jody Schinkel.
Get inspired
12 resultaten, getoond 1 t/m 5
How to successfully implement new technology at work
Are you keen to deploy new technological developments within your organisation? Their success depends heavily on how employees deal with them. Wouter van der Torre, researcher on productivity and sustainable employability at TNO, offers four smart tips.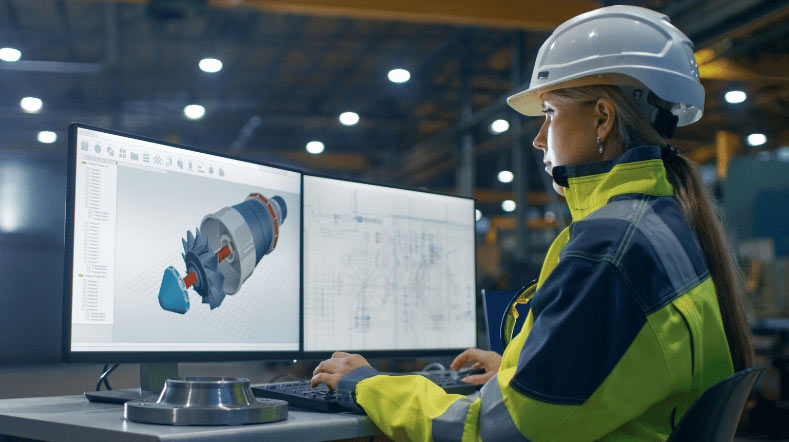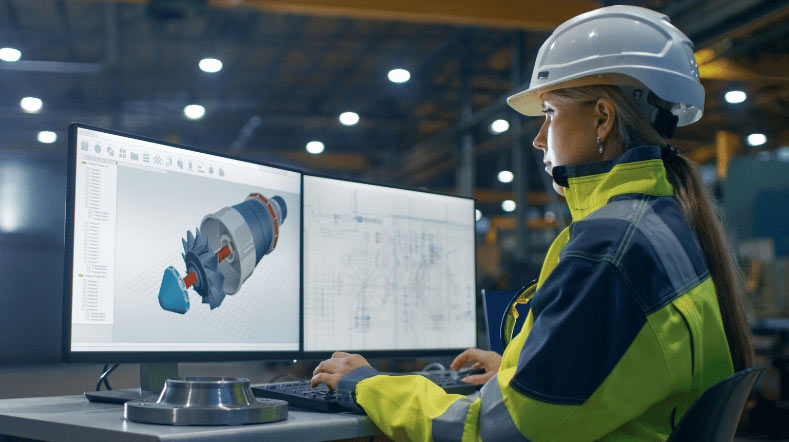 Discover hybrid working 2.0: virtual meetings in the metaverse
Positive experiences of remote working are leading us to insights for new innovations. Our latest innovation: work meetings in the metaverse.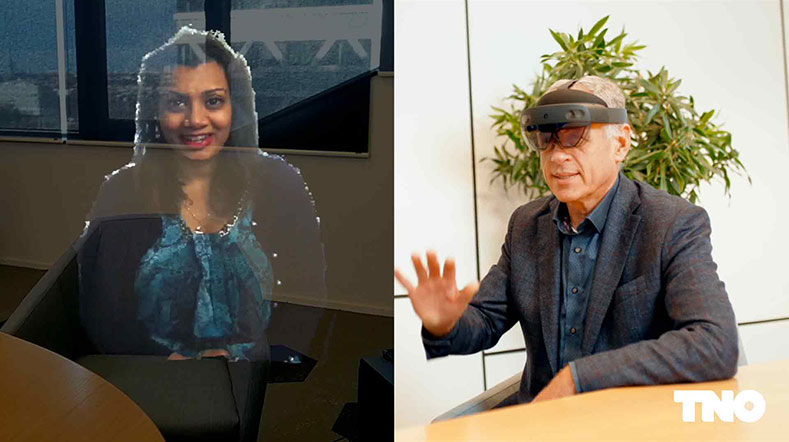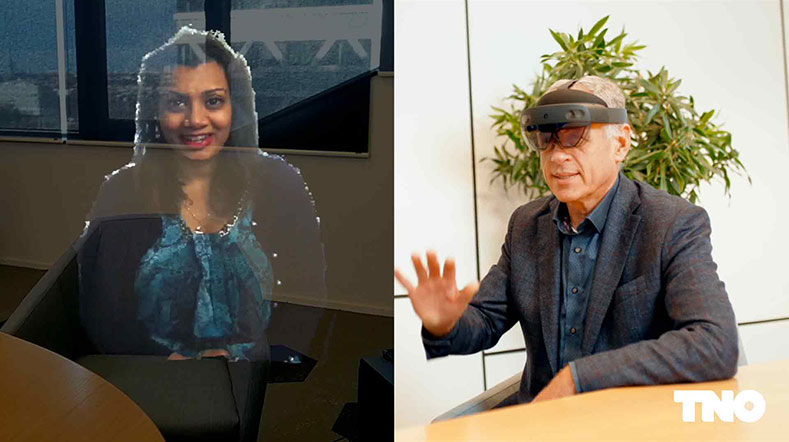 Healthy, safe and productive working
What does the future of work look like? We're developing social and technological innovations that help ensure healthy employees and learning organisations.


Safe chemical innovations
In some occupations, employees need to deal with hazardous substances, such as chemicals, asbestos and welding fumes.


Skills
Matching based on skills rather than diplomas is the future. And can help us move towards a flexible labour market with equal opportunities.