Case study analysis: Governance models for Mobility as a Service (MaaS)
TNO has conducted research into the various governance models for Mobility-as-a-Service (MaaS) on behalf of the Ministry of Infrastructure and Water Management. MaaS is a concept that is developing worldwide, MaaS services are growing in number and versatility as well as MaaS ecosystem around them in which existing and new players are active. The distribution of roles and responsibilities and the use of policy instruments by the government differ greatly between countries.
TNO has carried out a comparative case study on behalf of and in collaboration with the Ministry of Infrastructure and Water Management to gain insight into the MaaS governance in various countries. In addition to developments in the Netherlands, approaches in Austria, Finland, Île-de-France (Paris region, France), Los Angeles (US) and Singapore have been investigated. The results are published this week in the report "Policy options to steer Mobility as a Service: international case studies".
Report 'Policy options to steer Mobility as a Service: international case studies'
Mobility-as-a-Service
MaaS "is the integration of various forms of transport services into a single mobility service accessible on demand" (MaaS Alliance, 2017). Different 'levels' of MaaS characterise the goals and phases of MaaS development, which range from 'level 0' with no integration to 'level 4' in which MaaS service provision can be steered towards societal goals at a systemic level (Sochor, et al., 2018). Policies and incentives can be used to steer users and providers towards optimisation of mobility use in terms of societal goals such as sustainability and equity.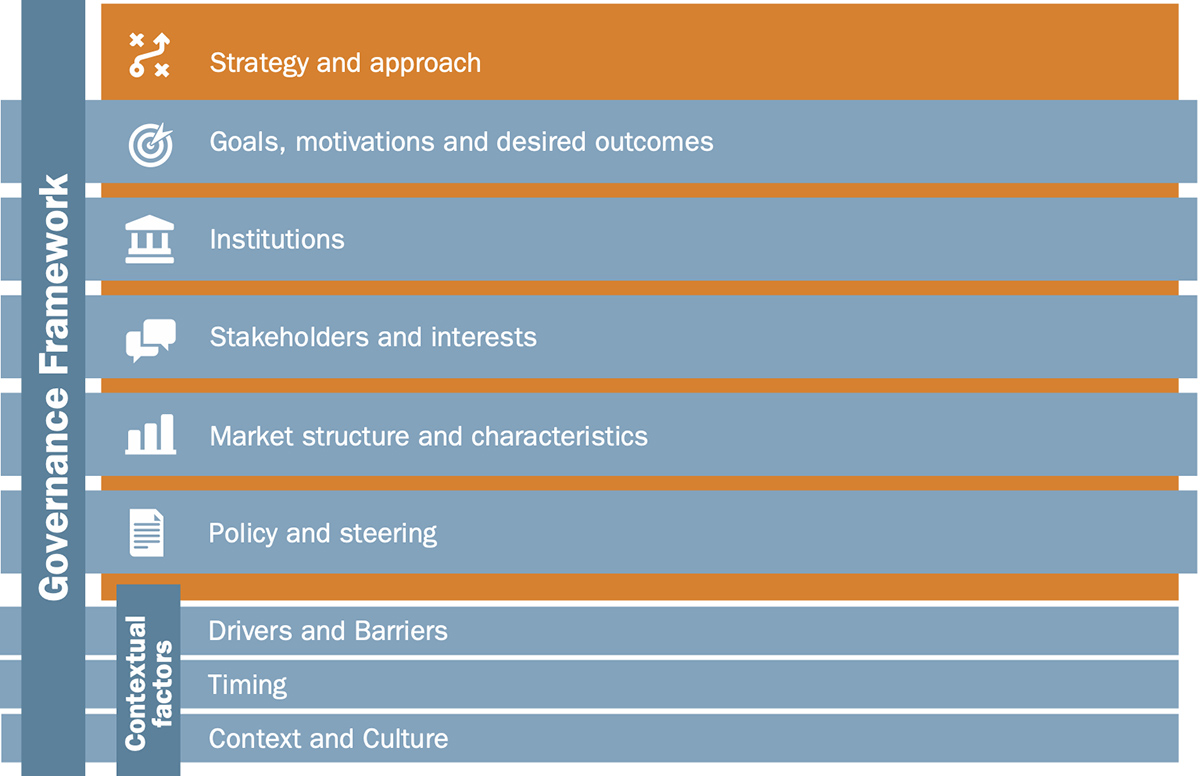 Differences between the cases
The report shows that in some of the countries the focus lies on active steering and the expansion of mobility and MaaS services, in others a reactive attitude is taken. Who the main actors are also differs per case, in some countries public authorities play a major role and set up their own MaaS platform, in other countries mainly the framework conditions are set or the government plays a facilitating role in building an ecosystem.
Lessons Learned
The case study has resulted in the following lessons learned:
MaaS development
MaaS is still in the early stages of development;

All of the cases studied are primarily focussed on creating base conditions for MaaS development;

There is generally a low uptake and utilisation of MaaS services;

Each case follows its own transition path on MaaS development and uptake.
MaaS Governance and Steering
Public authorities have important yet very different roles in steering MaaS;

MaaS requires tailormade public strategies;

Public authorities use and experiment with a wide range of policy instruments to develop MaaS;

Public-private collaboration is key.
MaaS strategies
MaaS strategies should include actions to align with drivers and overcome barriers.
MaaS outlook
Shaping the entire MaaS ecosystem requires effort, long-lasting dedication and patience;

Looking ahead, the strengthening of the knowledge base on MaaS is critical.
About TNO
TNO is an independent research organization that conducts research into disruptive developments in the mobility system and has in-depth domain knowledge. Through in-depth research, we want to find out which technologies can make contributions to zero emissions, zero causalties and zero loss. These insights enable public authorities to stimulate positive innovations and regulate negative externalities, such as by taking timely policy measures.
At TNO, we not only make stakeholders aware of these emerging technologies but also give them effective instruments to determine the impacts and take the right policy actions. This is the only way for mobility innovations to optimally contribute to our societal goals.
Get inspired
2 resultaten, getoond 1 t/m 2
Open call for European SMES and start-ups
InterConnect launches open call for European SMES and start-ups to develop interoperable prototypes that support the digitisation of the European electricity sector.
Smarter travel with Mobility as a Service
Mobility as a Service (MaaS) is het via slimme diensten combineren van allerlei vormen van vervoer, om snel en eenvoudig van A naar B te reizen.