Collaboration for European platform on industrial transformation
If Europe want to achieve its ambition to become the first climate-neutral continent by 2050, a cross-border approach is crucial. In order to support industries and associated governments from the North Western Europe, applied research institutes TNO (The Netherlands), DECHEMA (Germany) and VITO/EnergyVille (Belgium) have joined forces to set up an international cross-border knowledge platform on industrial transformation towards net zero emissions.
Challenges EU member states
In the following decades, the ambition to become the first climate-neutral continent by 2050 is undoubtedly one of the most crucial challenges for Europe and its member states. And although the final collaborative goal might be crystal clear, the journey to industrial carbon neutrality and net zero carbon emissions can and will not go unnoticed. It will be cross-sector and cross-border, impacting all levels of society, affecting all energy and industrial feedstock flows. Therefore international collaboration is crucial.
Industrial transformation net zero
Northwestern Europe – and in particular the Antwerp – Rotterdam – Rhein – Ruhr Area (ARRRA) – is one of the largest worldwide hubs for energy-intensive industries and international logistics, a.o. maritime, aviation and long haul road transport. The region has a well-implemented fuel, feedstock and electricity infrastructure crossing national borders and serving the various industrial clusters.
Nevertheless, from a cross-sector point of view, opportunities to re-use the existing energy infrastructure and needs for new infrastructure are unclear. This level of uncertainty is even higher from a cross-sector and a cross-border point of view, when considering its use and potential synergies for energy flexibility, storage and other needs that come with the transition to a low carbon European economy.
Therefore, international cross-border collaboration is essential to gain insight into both industrial cross-sector opportunities and hurdle, and future cross-border infrastructure needs, as such collaboration will facilitate the identification of synergies in supply and transport of energy and feedstock during the energy transition.
In the course of the last 2 years, applied research institutes TNO (The Netherlands), DECHEMA (Germany) and VITO/EnergyVille (Belgium) already established an active collaboration through means of several nationally funded research projects.
That is why now, in the light of the above, they decided to rely on this existing collaboration to further build the foundation for an international cross-border knowledge platform, based on the premise that they themselves and their respective industrial partners share that common understanding of this essential need for international collaboration.
European collaboration platform launched
As a result, they have come to sign a 'memorandum of understanding' to establish the a public-private platform on trilateral industrial carbon-neutrality and to transform the industry and make it CO2 neutral and carbon free.
With the goal to foster international collaboration, they will engage with stakeholders from industry, governments, regulators and infrastructure asset owners/operators to contribute both to an alignment of cross-border carbon-neutrality pathways, and to build a foundation for collective action.
Furthermore, they will organize an active exchange of – and alignment on – data, assumptions and methodologies to promote standardization, and initiate cross-border projects with a focus on industrial transformation to carbon-neutrality in the trilateral region.
Join us
Are you a stakeholder from industry, government, regulator or infrastructure asset owner or operator? If you are interested in understanding the cross-border implications of industrial carbon neutrality or want to participate in one of our open knowledge exchange and network events, please don't hesitate to get in touch.
Projects
TNO (The Netherlands) - HY3+
The Dutch government has funded this HY3+ project, which focusses on cross-border energy transport infrastructure – including hydrogen and CO2 – between the Netherlands, Germany's North Rhine-Westphalia and Belgium.
DECHEMA (Germany) - TRANSHYDE
The German government has funded several large projects – Leitprojekte – in the area of hydrogen, with a funding period of 4 years, starting April 2021. This TransHyDE project involves more than 60 academic and industrial partners and investigates transport options for green hydrogen.
VITO/ENERGYVILLE (Belgium) -TRILATE
The Federal Government of Belgium funded the Energy Transition Fund project TRILATE: Transport of energy and feedstock to Industrial sites for enabling transition to climate neutrality. The project will zoom in on electricity and molecule transport in the form of H2, CO2 and CH4 – both within Belgium, and cross-border.
Contact us
Martijn is in charge of programme management and business development for the VoltaChem Shared Innovation Programme on Power-2-X, and for cluster management at TNO's  programme on industrial transformation. "Transformation of our society, and more specifically the industry, towards CO2 neutrality will take a tremendous collaborative effort of public and private stakeholders, nationally and internationally. It is my aim to connect people across disciplines and organisations, employing the latest innovation, technology and business insights, in order to help them accelerate towards a carbon-neutral society."
Let yourself be inspired
8 resultaten, getoond 1 t/m 5
Time setters: From nuisance seaweed on the beaches to useful raw materials
In this episode, we introduce you to Luisa Flechas. Luisa will show you how we at TNO use seaweed as a feedstock to produce chemicals and materials.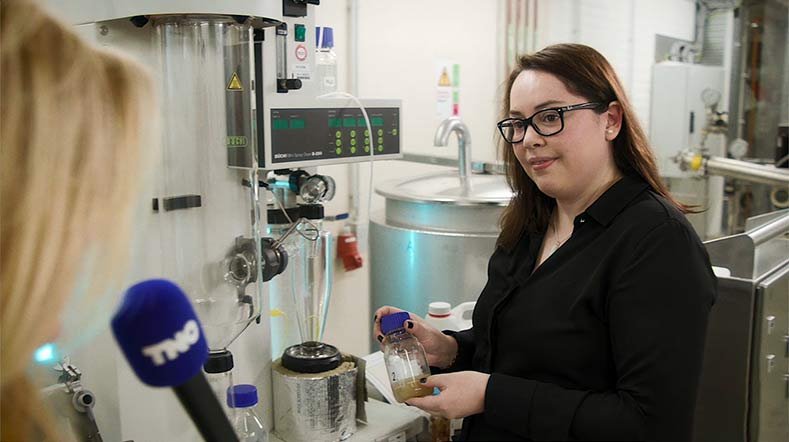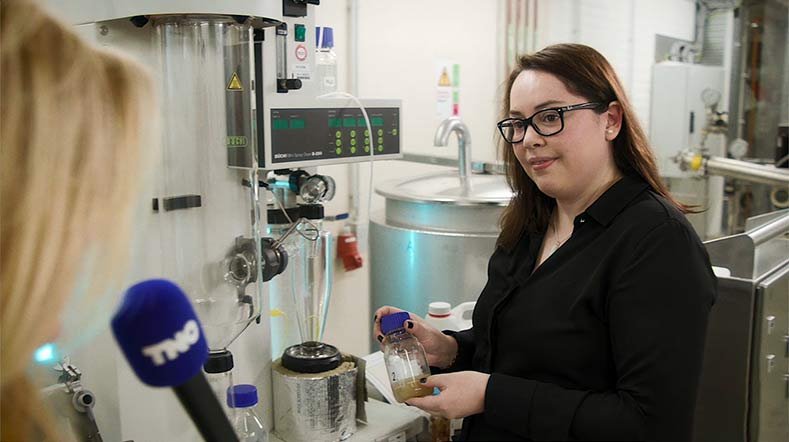 Sustainably producing plastics from CO2: a reality from 2030
Our ambition for 2030: producing plastics circularly without CO2 emissions. We will make this possible. How? Read more.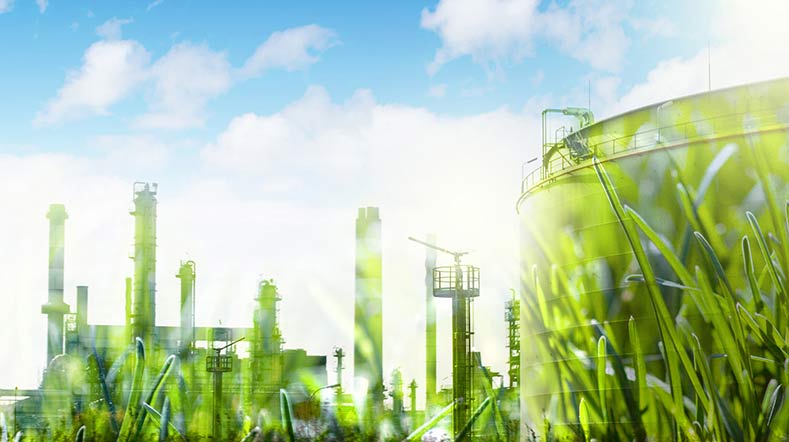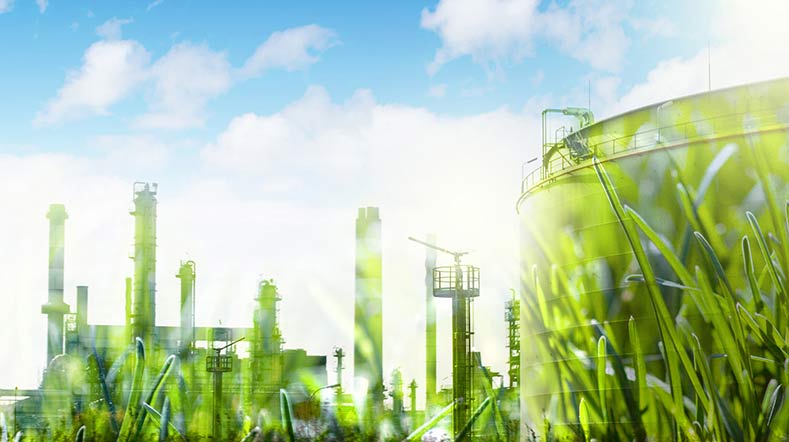 Brightlands Materials Center for new sustainable materials
At the Brightlands Materials Centre research centre, we work on new, sustainable technologies for plastics, such as additive manufacturing. Find out more.


Research programme energy storage and conversion
The research line Photons-to-chemicals is focused on the conversion of carbon dioxide to C1-chemicals and fuels using sunlight as the energy source.


Together towards a sustainable chemical industry
We are committed to a sustainable chemical industry, converting raw materials using renewable energy. Do you want to contribute? Read more.