TNO winner Randstad award most attractive non-profit employer Netherlands 2022
On April 21 it was announced that TNO again received the Randstad Award for most attractive non-profit employer. Irene van den Broek (Managing Director HR) received the award from Hans Huzen, Director Randstad Inhouse Services.
TNO selected from the 150 largest companies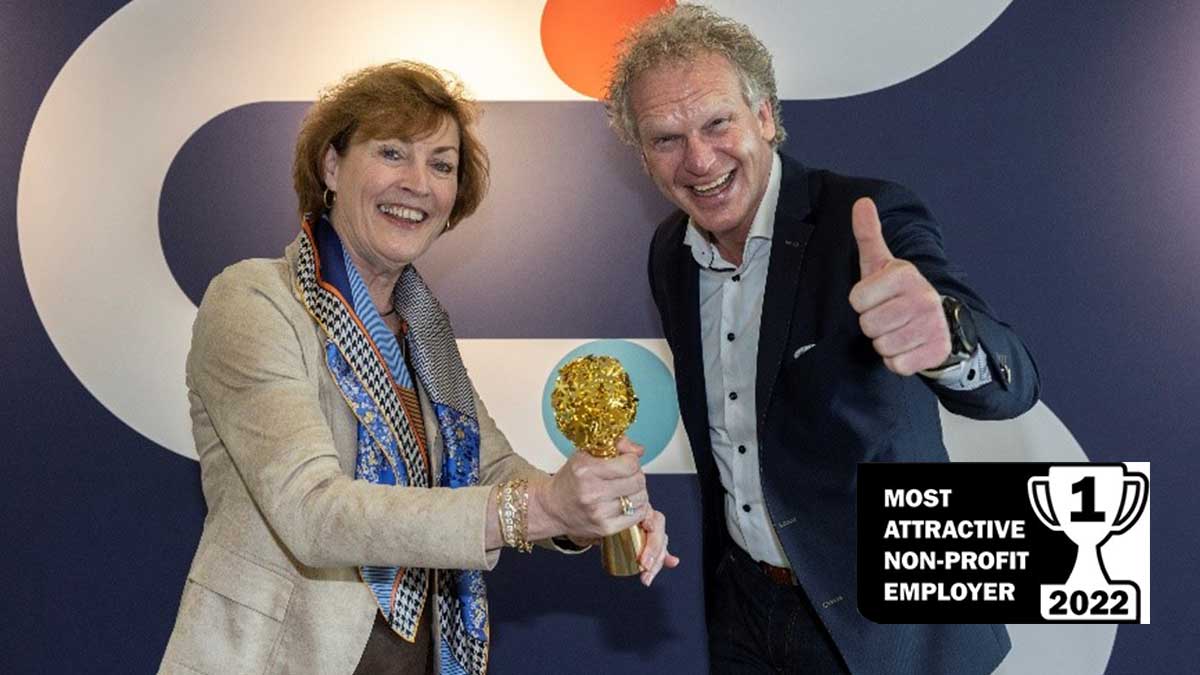 Every year Randstad examines the attractiveness of the 150 largest profit and non-profit companies in our country. The research provides a detailed overview of companies, sectors and characteristics that are in demand and why.
The factors that play a role include terms of employment, working atmosphere and career opportunities. TNO scores particularly well on good reputation, financial health, interesting job content and job security.
"It is fantastic that we have won this award for the fourth time and even for the second year in a row. At TNO you work on smart solutions for the major societal challenges we face and you also get all the space you need for your own development and future. This is why we are still able to attract and retain highly talented employees even in this tight labour market. I am enormously proud of that," says Irene van den Broek.
An Annual award bij the Randstad Employer Branding survey
The Randstad Award is the annual prize for the most attractive employers in the Netherlands; chosen by the Dutch public. Randstad has been carrying out this research for 22 years. The respondents (working and non-working people aged 18 to 65) choose the most attractive employers from the 150 largest Dutch organizations.
Research bureau Kantar had a representative online panel of more than 13,000 respondents complete a survey in January and February 2022. The survey also provides answers to the question of which aspects are important in order to be considered attractive as an employer. The Randstad Employer Branding survey was carried out among 190,000 respondents in 34 countries worldwide.
Get inspired
156 resultaten, getoond 6 t/m 10
TNO pleads for getting innovations to the road quicker
With the current state of innovation, we can move around much smarter, safer, and cleaner. Implementation is often the limiting factor. This threatens to jeopardize both economic and social goals. TNO advocates more focus on implementing innovations, including testing in a realistic, practical environment.


Norwegian satellite with SmallCAT laser communication system aboard, successfully launched
Norway's NorSat Technology Demonstrator has been successfully launched by the Norwegian Space Agency from SpaceX in California. The NorSat-TD satellite carries several payloads, including the SmallCAT laser communication system, which was developed by TNO-led consortium to enhance data transmission capabilities of small satellites using direct-to-earth laser communication. SmallCAT will be tested in orbit over the next few months by connecting with the optical ground station at a TNO location in The Hague.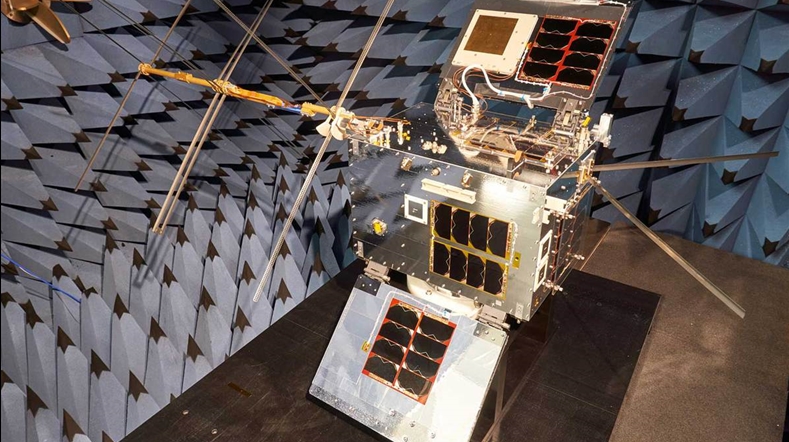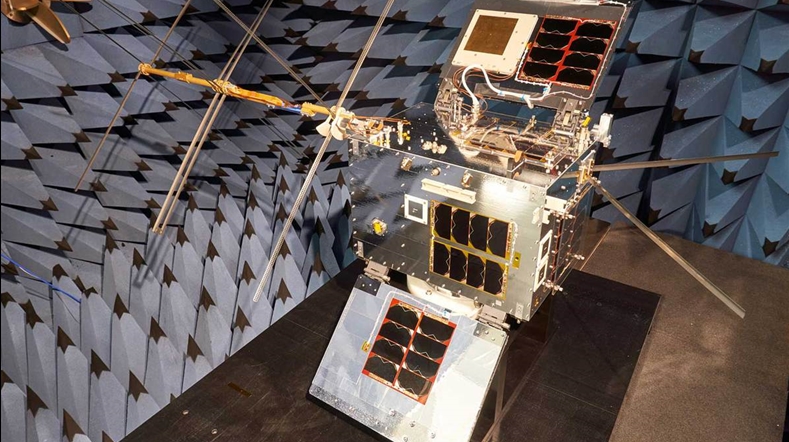 TNO and CEA will collaborate in the field of sustainable energy and digitization
State visit by President Macron to the Netherlands. A far reaching Memorandum of Understanding (MoU) was signed today by the Dutch independent research and innovation organisation TNO and the French public scientific technical and industrial organization CEA.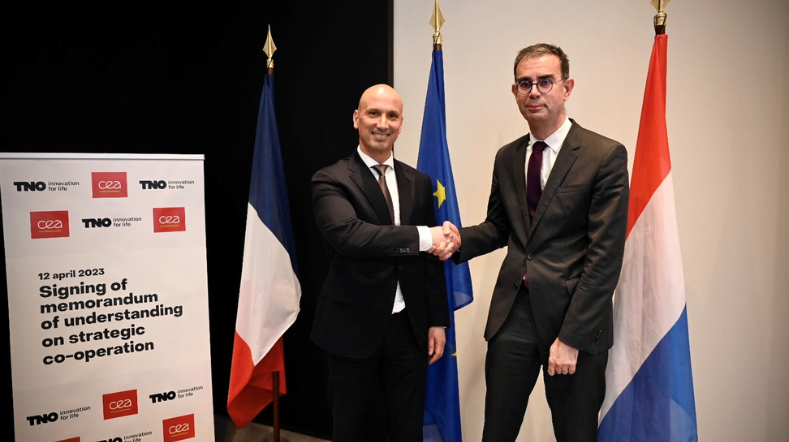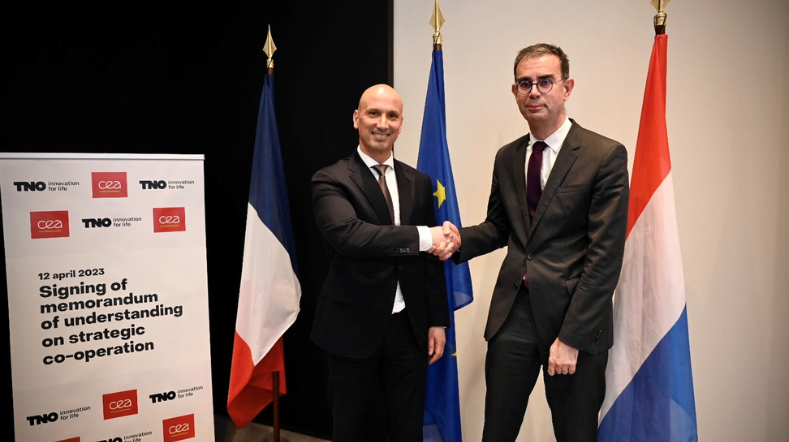 The PQC Migration Handbook
Commissioned by the AIVD, TNO has compiled a handbook together with CWI. This handbook offers organisations advice and concrete steps to mitigate the risk of quantum computers to cryptography.
Mark Huijbregts joins TNO to bring sustainability assessment to the next level
Prof. Mark Huijbregts, Professor Integrated Environmental Assessment at Radboud University, will join TNO parttime as a Principal Scientist as of 1 April. He will combine this new role at TNO with his position as professor at the Radboud Institute for Biological and Environmental Sciences, which he holds since 2010.