Consortium led by TNO successfully transmits data via laser communication between optical terminals over 10 km ground-to-ground link
TNO and partners have successfully completed a field test establishing an optical laser communication link over 10 km between the KNMI test site in Lopik and the Gerbrandy tower in IJsselstein.
Laser satellite communication uses satellites to send and receive information to and from Earth via invisible light signals. These enable much faster, cheaper and more secure data transfers than the radio frequencies currently used for global communications. This is the first time a robust optical datalink has been established in real world conditions compatible with conventional infrastructure. This is a big step in developing a commercial optical ground station product and further advance in faster and more secure broadband connectivity in the Netherlands and Europe.
Society has a growing demand for data due to technological developments like self-driving cars, social media with more videos and the Internet of Things. The current radio frequency spectrum is no longer sufficient to process all that data. It is too limited in terms of data throughput, and many people already use it. The result is scarcity and malfunctions. The existing connections cannot meet that demand and laser satellite communication could offer a solution. The technology is broadly applicable. Applications include more secure internet banking, self-driving cars, fast and good internet in aircraft and offshore platforms as well as in in rural areas for consumers, governments and businesses. Next to that it can protect soldiers on missions through more secure military communications, making it relevant for defense purposes as well.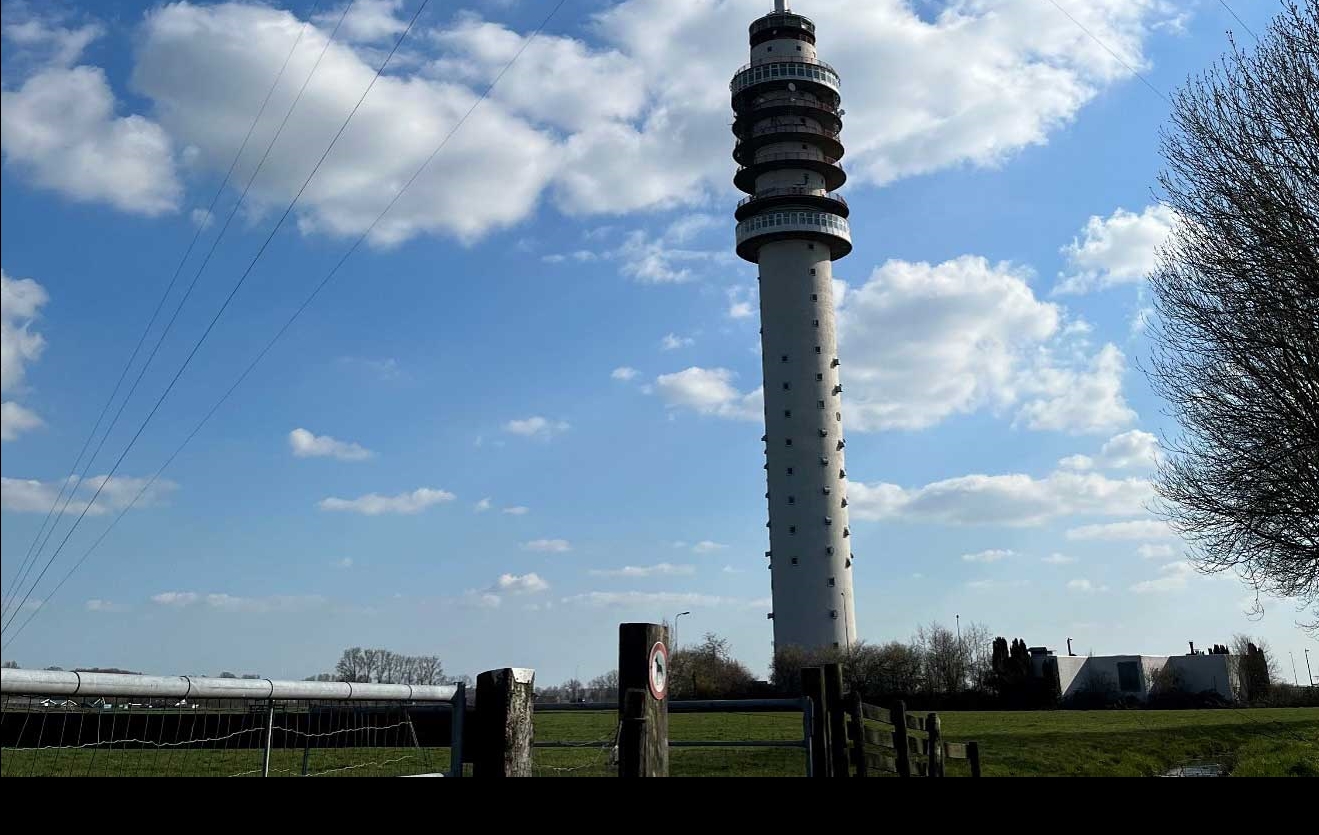 Laser satellite communication
This new optical communication technology can be used to send signals that directly connect satellites with so called inter-satellite links but also to connect satellites and ground stations on Earth. A vital sub-system for these ground terminals is adaptive optics since laser communication is affected by turbulence in the atmosphere deteriorating the connection reliability. Together with digital error correction methods adaptive optics can achieve a robust and reliable data connection and that's what these field tests are focussed on.
Fieldtests
The test conducted as part of the Terabit Optical Communication Adaptive Terminal (TOmCAT) project involved the full optical communication chain, starting from an radio frequency signal, converting it to the optical domain and back again. Sending over bits is one thing, getting them over error free is the ultimate challenge, which is very complex due to all the distortions induced by earth's atmosphere. A ground link over 10 km where the satellite terminal is placed on a high location (Gerbrandy tower in IJsselstein) provides the closest resemblance of a realistic link (altitude of 39.000km above the earth), in comparison to a ground-to-space link in terms of link disturbances. A combination of technologies employed in the demonstrator, enabled virtually error free communication for multiple minutes in relatively harsh turbulence conditions as for a ground-to-ground link this is more severe.
While technologies have been separately demonstrated in the lab or sometimes in the field the unique aspect of this test is the demonstration of a reliable and robust end-to-end data communication over an optical link in real world scenario including everything needed to interface to conventional infrastructure. All technology employed is scalable to a final product enabling terabit per second data transfers. To put this in perspective this is similar to transferring 5 Blue-Ray movies every second.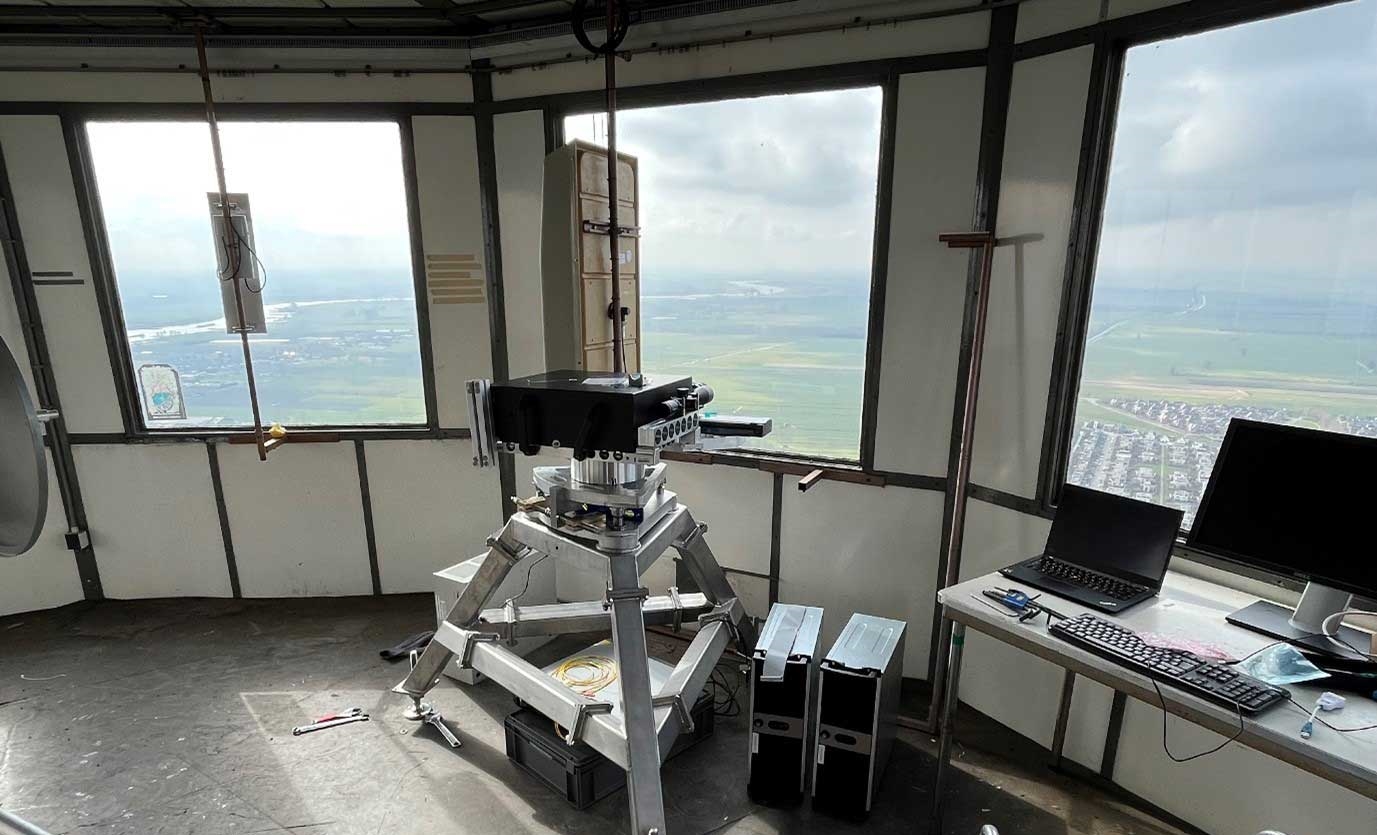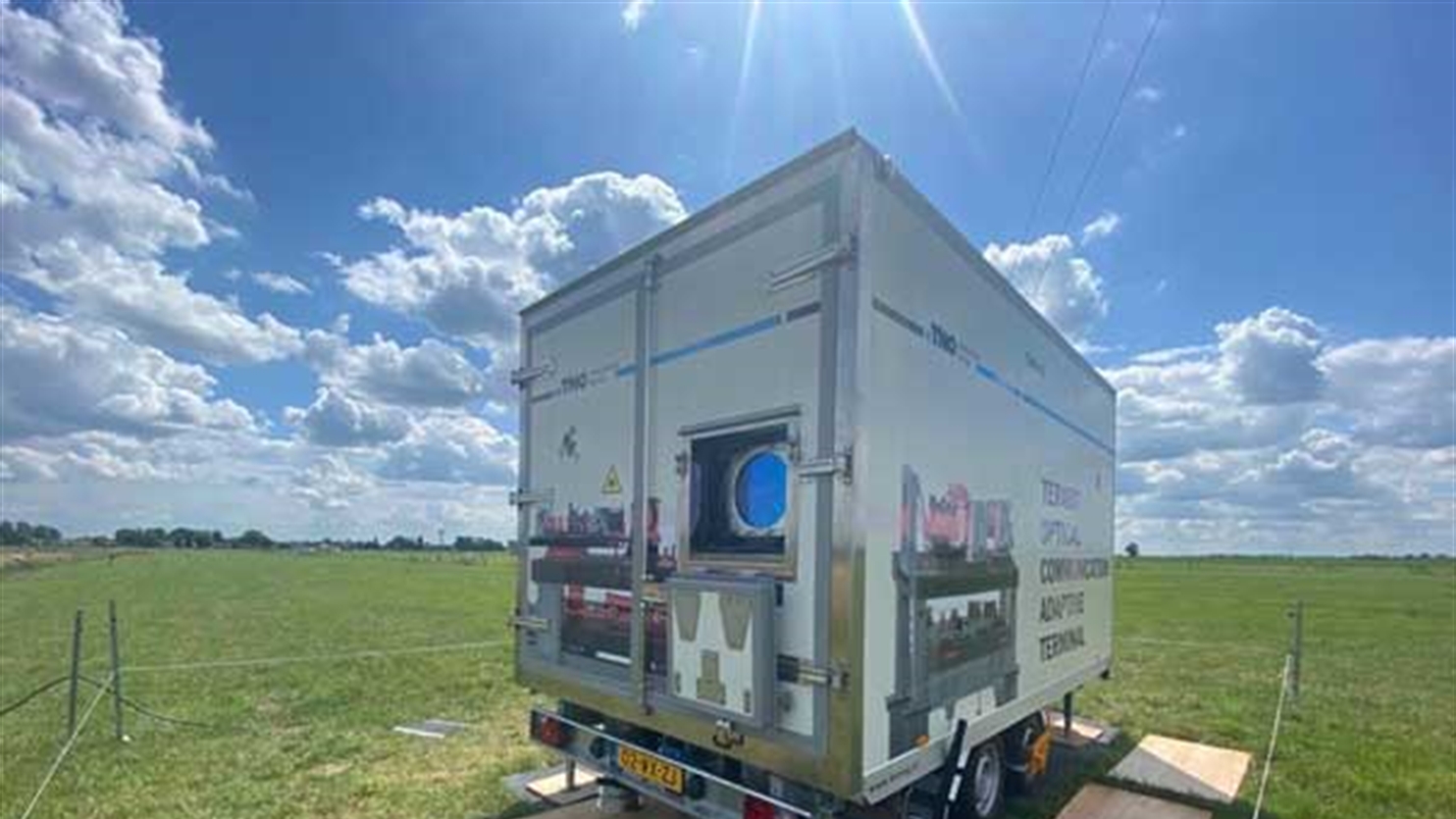 Interested in seeing more about our field tests? Watch the movie we made for our first field test campaign.
Significantly faster and more secure data transfer
Satellites offer connectivity all over the world, beyond the remote locations where terrestrial networks can offer their service. End-users anywhere in the world connect via radio frequency to a satellite. To be able to service all these end-users, a ground station transmits the data requested, to the satellite and services as the backbone referred to as the feeder link, conventionally radio frequency is used for this. Moving from radio frequency technology to optical technology would allow to transfer 1000 times more data. In addition to this there are a few more advantages; First, optical links avoid the issues with the limited radio frequency spectrum availability for which expensive licensing is also required. Next to that thanks to the usage of very narrow optical beams instead of wide radio signals it is more secure. Eves-droppers need to be in the direct path of the beam making it more complicated and more easily detectable.
Next steps
The successful demonstration enables the next step towards an in-orbit demonstrator led by Airbus Defence & Space Netherlands which is expected to be ready in 2023/2024. After which a consortium of Dutch and European industries led by Airbus Defence & Space Netherlands will bring the technology to the market in the following years, enabling economic growth for the Netherlands and Europe. Allowing for faster, cheaper and more secure data transfer than ever before.
Developing optical systems for Space applications
TOmCAT is implemented with support from the ESA ARTES ScyLight program and funded by NSO (Netherlands Space Office).TOmCAT was developed in cooperation with; TNO, Airbus Defence and Space Netherlands, Demcon (NL), VDL ETG (NL), Celestia STS (NL), MPB Communications (CAN), Cellnex (NL), KNMI (NL), AAC Hyperion (NL), Hittech Multin (NL), Eutelsat (FR), Airbus DS SAS (FR) and SES (LU). TNO has years of knowledge and experience in developing and building cutting-edge FSO systems and optical systems for Space applications. It is one of the many projects with which TNO tries to stimulate economic growth in the Netherlands and Europe. It enables companies to realize new products, generate new business and improve their competitive position.
Contact us
Niel Truyens

Functie:

Senior Business Developer
Get inspired
12 resultaten, getoond 1 t/m 5
Quantum internet enabled by space
Building on our combined know-how in quantum, free space optics and classical networks, TNO is working hard to enable quantum internet from space. In this webinar, Charlotte Postma and Gustavo Castro do Amaral will get you up to speed on the achievements so far, and the steps ahead.
TNO & partners bring deep-space communication a step closer
Could there ever be a space station on the moon? Or a shuttle to orbit around Mars? Perhaps. But only if there's an effective communication system in place. Recently, TNO and its partners completed a project that will enable effective communication from a Lunar Gateway, an orbiter around Mars, or deep-space exploration missions. With the successful development of a breadboard optical communication terminal, TNO and its partners have brought the entire industry a significant step closer to its deep-space ambitions.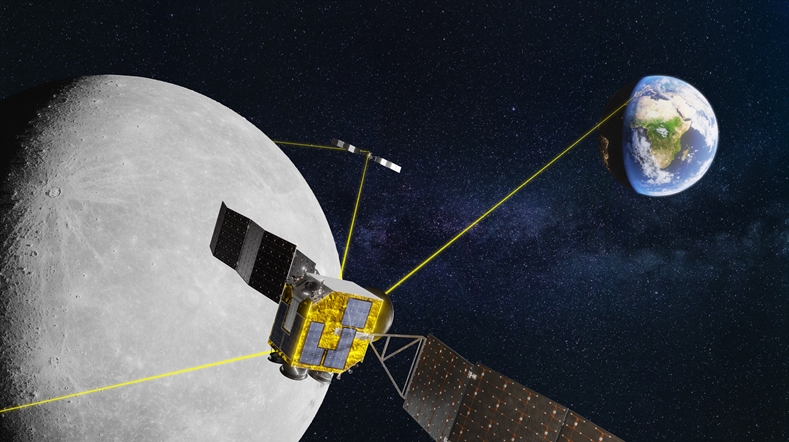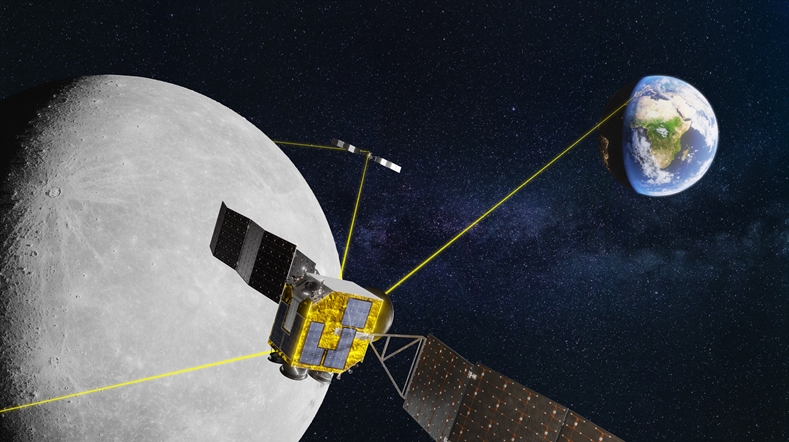 Norwegian satellite with SmallCAT laser communication system aboard, successfully launched
Norway's NorSat Technology Demonstrator has been successfully launched by the Norwegian Space Agency from SpaceX in California. The NorSat-TD satellite carries several payloads, including the SmallCAT laser communication system, which was developed by TNO-led consortium to enhance data transmission capabilities of small satellites using direct-to-earth laser communication. SmallCAT will be tested in orbit over the next few months by connecting with the optical ground station at a TNO location in The Hague.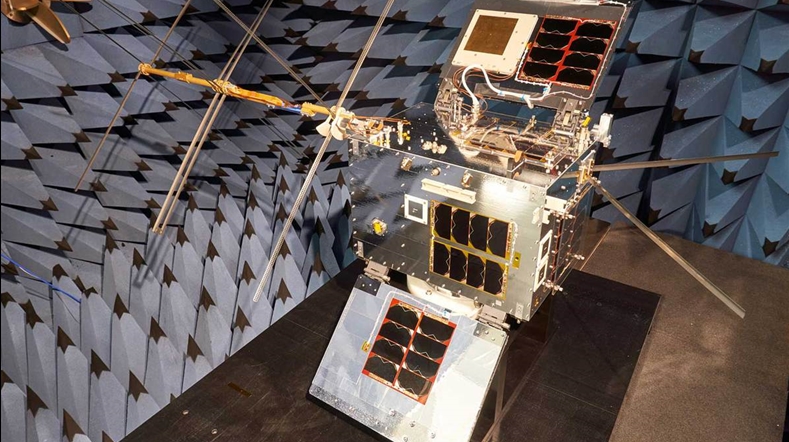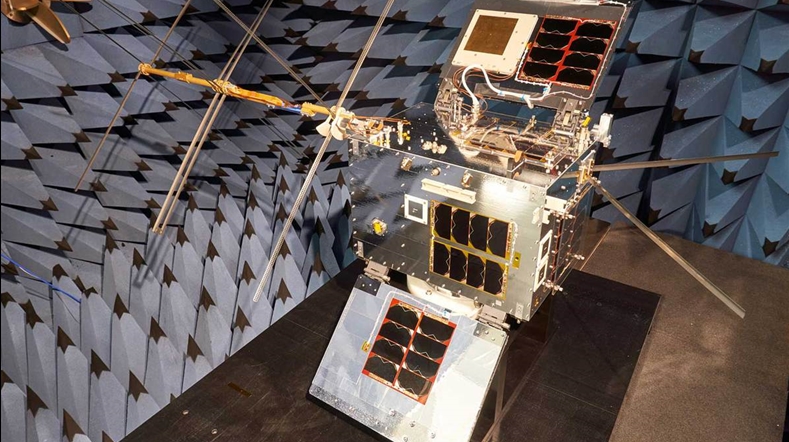 TNO-led Dutch consortium to develop HemiCAT laser communication terminal
TNO will begin developing a laser communication terminal with a consortium of Dutch partners. This high-efficiency miniature demonstrator called HemiCAT will increase data transmission capabilities of small satellites via direct to earth laser communication.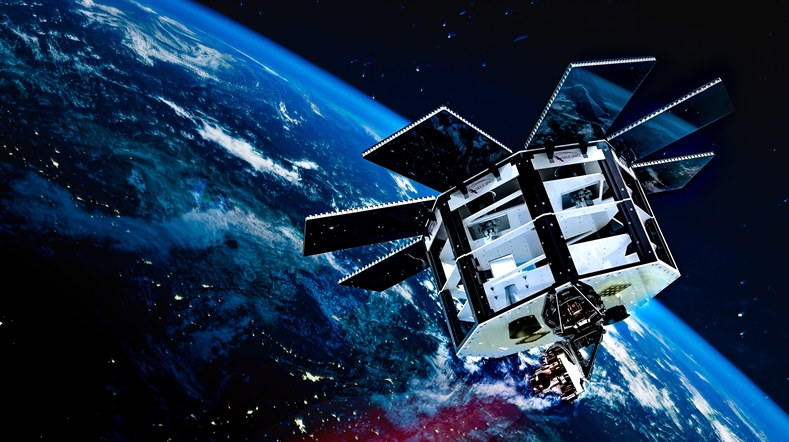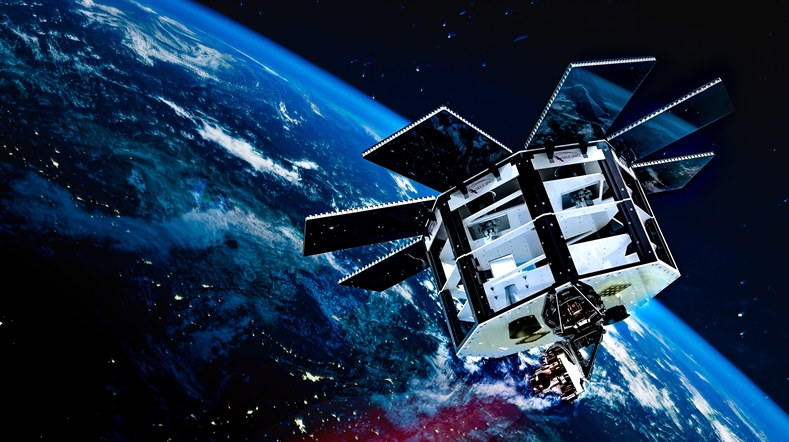 FSO Instruments introduces laser satellite communications to the market
The Dutch technology developers and producers, Demcon and VDL Groep, are combining their laser satellite communication activities in FSO instruments. This is the first laser satellite communication technology company to be founded in the Netherlands and builds onto the groundbreaking technology developed by the Netherlands Organization for Applied Scientific Research (TNO) in cooperation with companies, including Demcon and VDL.