Offshore Solar Platform: 3 gigawatt peak (GWp) of solar power by 2030
The Offshore Solar Platform (POS) was officially launched on 1 January 2023. For now, the platform consists of a core group of Dutch companies whose ambition is the development and roll-out of offshore solar power, together with TNO.
Platform goals
The platform casts itself as a discussion partner for the government, Tennet, and other sectors and stakeholders active in the North Sea.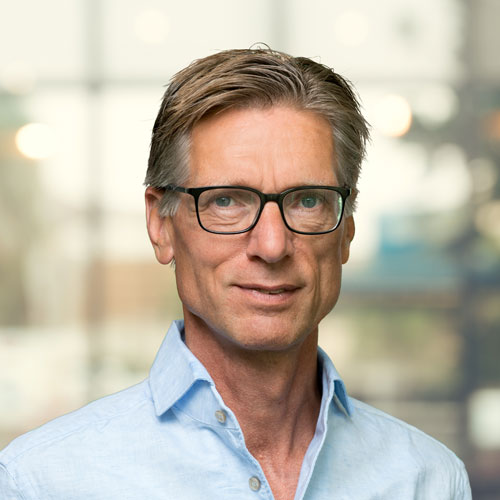 "As members of POS, we would like to cooperate on innovation, for example when it comes to ecological aspects and integration with offshore wind and and hydrogen production."
The industry partners unanimously underline the importance of good industry cooperation with the government. A good legal framework and good regulations regarding integration into the energy system could accelerate the development of offshore solar for the Netherlands. 3 GWp by 2030 is then easily achievable. In addition, offshore solar offers wonderful export opportunities for Dutch technology.
Every surface used for renewable electricity
If we want to generate green energy on a large scale, we'll have to be smart in using the scarce space available in the Netherlands. Within 10 years, TNO will make it possible to use any surface to generate sustainable energy, with due regard for the landscape and the natural world. With our partners, we're developing innovations such as floating solar farms and power-generating buildings and infrastructure. In this way, we're contributing to the world of tomorrow.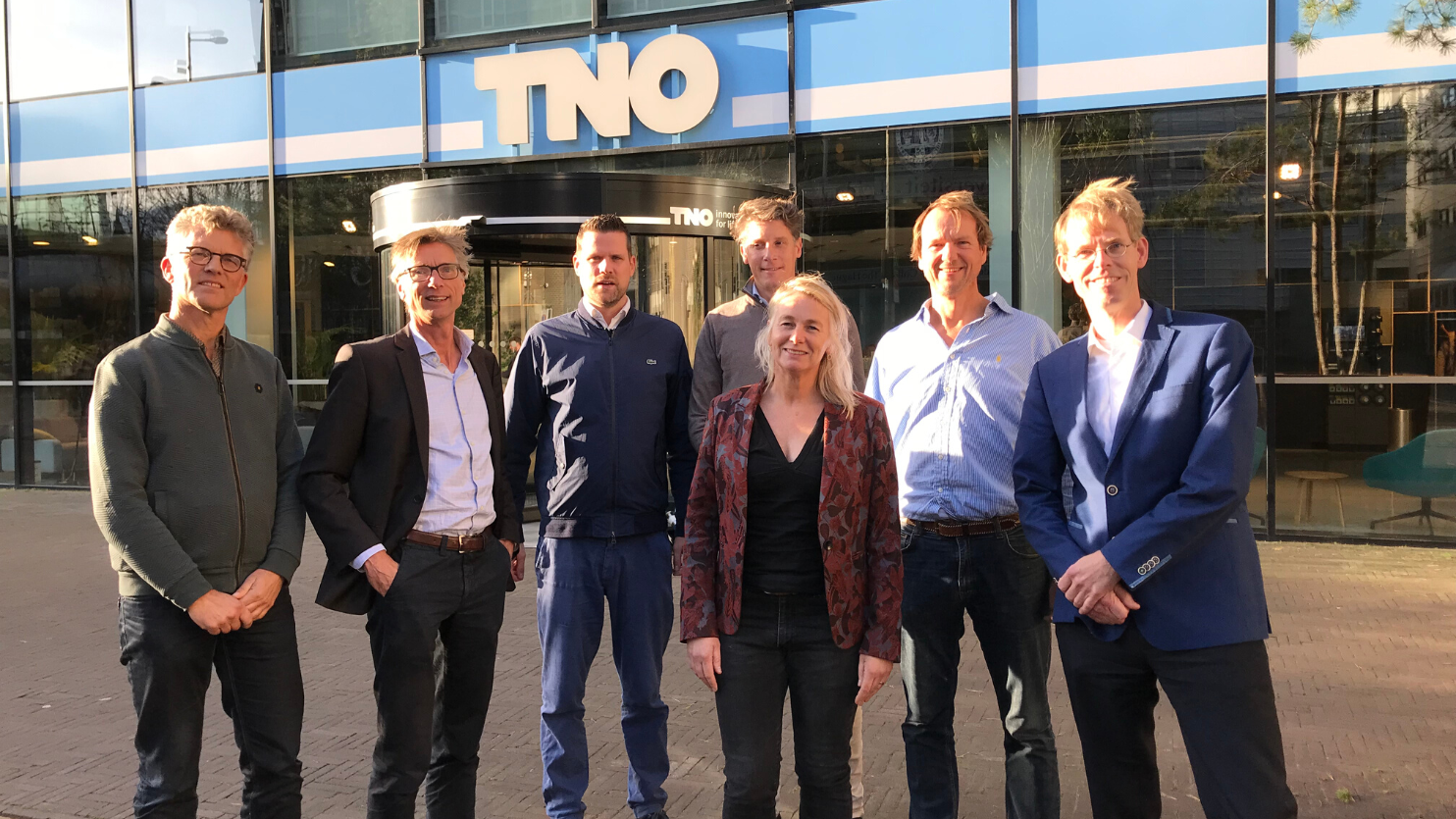 Contact us
Wiep Folkerts

Functie:

Solar Energy - Market & Program
Get inspired
66 resultaten, getoond 1 t/m 5
Angèle Reinders new director Solliance
Angèle Reinders, professor at Eindhoven University of Technology (TU/e), has been appointed Solliance's new director. Reinders will lead the new broad focus of the Dutch/Flemish/German solar energy partnership.
Offshore wind under pressure
Offshore wind energy is growing enormously, but this growth comes with challenges. To maximize the value of large volumes of wind energy in the future energy system, we need to ensure feasible business cases for developers.
Brabant at the forefront of new solar energy developments with strategic investment
The signing of an agreement between the Province of North Brabant, the Brabant Development Company, and TNO, partner in Solliance, heralds a new phase for the application of solar energy.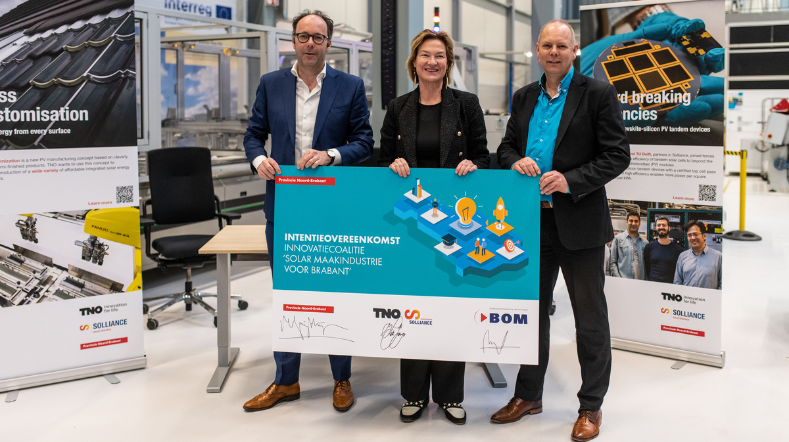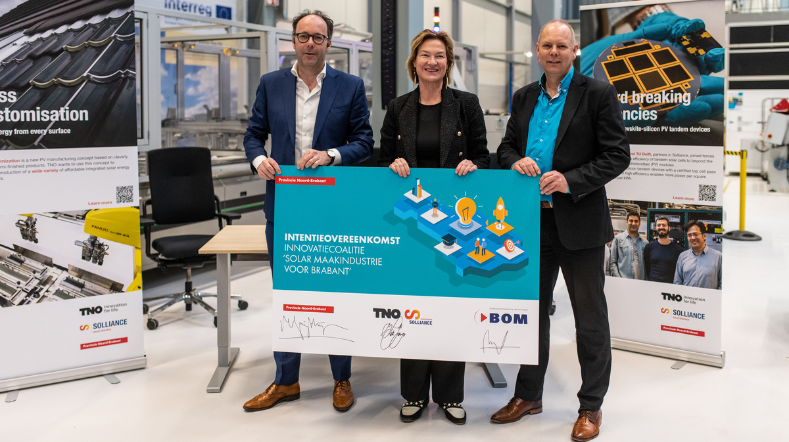 PVinMotion 2023
PVinMotion 2023 grants an opportunity to share your newest discoveries and findings on vehicle-integrated photovoltaics. Take part in this unique scientific conference. Join TNO and industry at the Conference & Exhibition on Solutions for Vehicle Integration.
Startdatum

:

-

Locatie

:

1931 Congress Center in 's-Hertogenbosch & Online
Favourable business case for solar heat in homes
Solar heat can make an important contribution to increasing the sustainability of our heat supply. Photovoltaic-thermic (PVT) systems on the roof can, in combination with a heat pump, supply homes with heat and hot water. This would make natural gas redundant, thereby decreasing carbon emissions. There are plenty of options, but what about the cost-benefit analysis?