TNO joins European collaboration to develop global quantum internet enabled from space
The future global quantum internet is blocked due to signal losses in fiber over distance. Satellites are required so that cities and continents can be connected to eventually be part of the global quantum internet and fully benefit from its promising applications. To provide for this, TNO and the Institute of Communication and Computer Systems (ICCS) and a consortium of other European partners, join forces in the LaiQa-project (Leap in Advancing of critical Quantum key distribution-space components).
This was announced today in Berlin. Kees Buijsrogge, Director TNO Space: 'By combining TNO's expertise in the field of quantum, classical networks and free space optics with the expertise or our European partners, we're confident we can develop the space technology to make it happen.'
Because of their unprecedented computational power, quantum computers will offer new possibilities for innovation. In the coming decades, they are expected to solve some of the biggest challenges humankind is facing in for instance medicine discovery, material design, predictive analysis.
To unlock its full potential, it is necessary to connect quantum computers and devices all over the world via a quantum internet using photons as the carriers of quantum information.
However today, the advent of a global quantum internet is blocked as fiber-based quantum communication is limited to a few hundreds of kilometers due to losses over distance. Therefore the use of satellites offers a promising solution to overcome the limitations over national and continental scales, and eventually enable a worldwide quantum internet.
Quantum internet from space
To enable quantum internet from space, the LaiQa project has several objectives. First it will further advance the technical building blocks required to set up a quantum communication. Next to that it's necessary to make them suitable for use in space and test their integration in the lab and outside, in a long distance free-space-to-fiber setup.
Furthermore LaiQa aims to develop the necessary critical technologies. Specifically it focusses on three different photon sources, a quantum memory fit for long distance communication, an advanced fiber-coupling/adaptive optics system to interface satellites and ground stations, and software components to optimize the system architecture.
Quantum Key Distribution
The project will also demonstrate an example of quantum communication, called Quantum Key Distribution (QKD). QKD is considered as a first application of the Quantum Internet and is an ultra-secure way to share encryption keys between distant users. The demo will take place in lab conditions, in a terrestrial free-space optical testbed, and eventually in an in-field demonstration using the Greek Helmos optical ground station. LaiQa will also propose specifications standards on space components for QKD, in order to ease and foster the uptake of further activities in the field.
European cooperation
Funded by the European Union, the project is expected to start in the beginning of 2024 and run for 3 years. It will be led by the Institute of Communication and Computer Systems (ICCS) from Athens. Besides TNO, other involved partners are qtlabs - Quantum Technology Laboratories GmbH (Austria), qssys - Quantum Space Systems GmbH (Germany), the National Observatory of Athens, Eindhoven University of Technology, the National and Kapodistrian University of Athens, and Thales Alenia Space Italia.
TNO's view on 2030: Ushering in the Quantum Era
'We've taken a huge leap forward now that we understand how quantum works. Now, there is the hard work of investigating just how far we can take its potential.'- Rogier Verberk, Director of Semicon and Quantum.
Contact us
Andy Court

Functie:

Principal Business Developer, Space & Scientific Instrumentation EU Manager, High-Tech Industry Unit

Contact me to connect with TNO experts and industry partners in Space & Scientific Instrumentation in the fields of Earth Observation and Laser Satellite Communication.

In addition, as EU Manager, I help facilitate the roadmaps for EU-funded projects for the High-Tech Industry Unit. This includes Space & Scientific Instrumentation, Free-Form Products, Semicon & Quantum, Smart Industry and MKB.
Get inspired
39 resultaten, getoond 1 t/m 5
Quantum internet enabled by space
Building on our combined know-how in quantum, free space optics and classical networks, TNO is working hard to enable quantum internet from space. In this webinar, Charlotte Postma and Gustavo Castro do Amaral will get you up to speed on the achievements so far, and the steps ahead.
TNO & partners bring deep-space communication a step closer
Could there ever be a space station on the moon? Or a shuttle to orbit around Mars? Perhaps. But only if there's an effective communication system in place. Recently, TNO and its partners completed a project that will enable effective communication from a Lunar Gateway, an orbiter around Mars, or deep-space exploration missions. With the successful development of a breadboard optical communication terminal, TNO and its partners have brought the entire industry a significant step closer to its deep-space ambitions.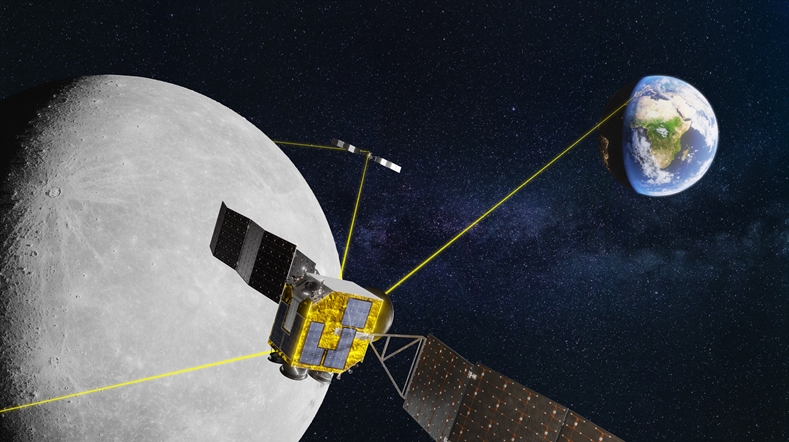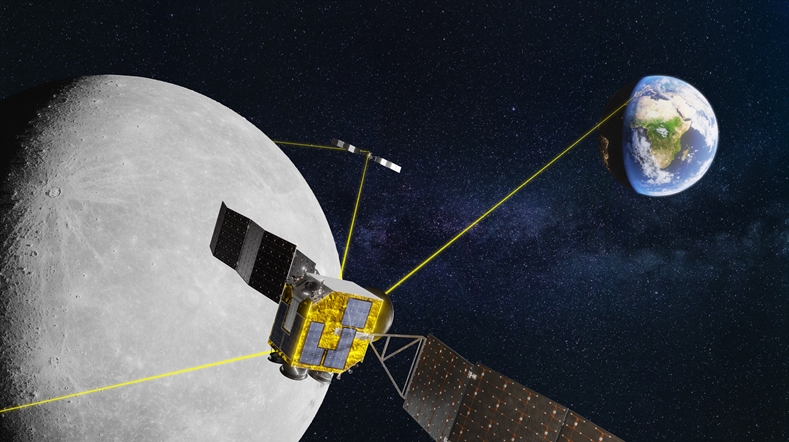 Satellite instrument OMI orbits Earth for 100,000th time
This week, the Ozone Monitoring Instrument (OMI) reaches a milestone: 100,000 orbits of Earth. This is extra special because the monitoring instrument was originally designed for a six-year mission after its launch in 2004. OMI has since been monitoring atmospheric emissions and the ozone hole for more than 18 years, which has provided a lot of useful data. This enabled TNO, for instance, to measure the effects of stricter air quality policies in European countries.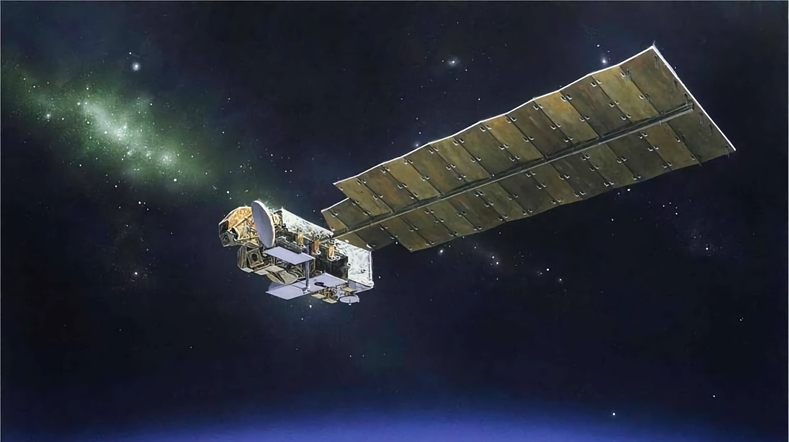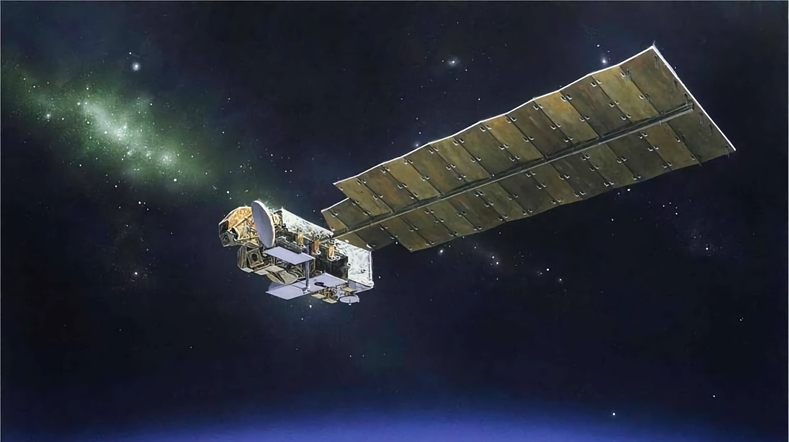 Jan Nijenhuis appointed Knight in the Order of the Lion of the Netherlands
Jan Nijenhuis Knight has been appointed Knight in the Order of the Lion of the Netherlands. This royal appointment is an acknowledgement of his ground-breaking research in the field of opto-mechatronics. Today, Jan received the decorations that go with this award from Marja van Bijsterveldt, mayor of the city of Delft.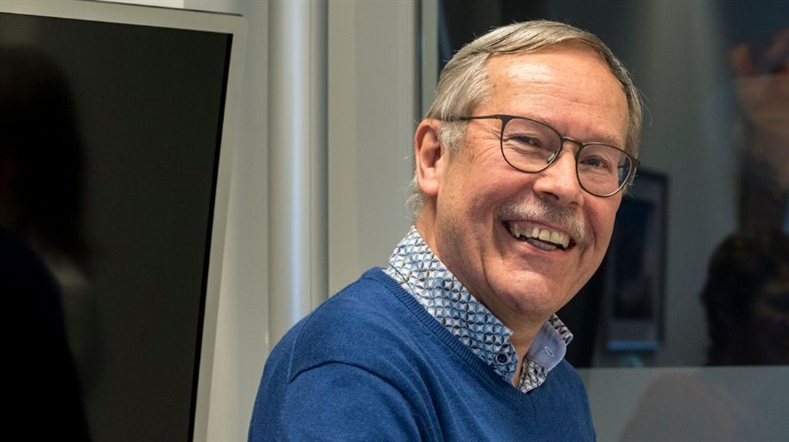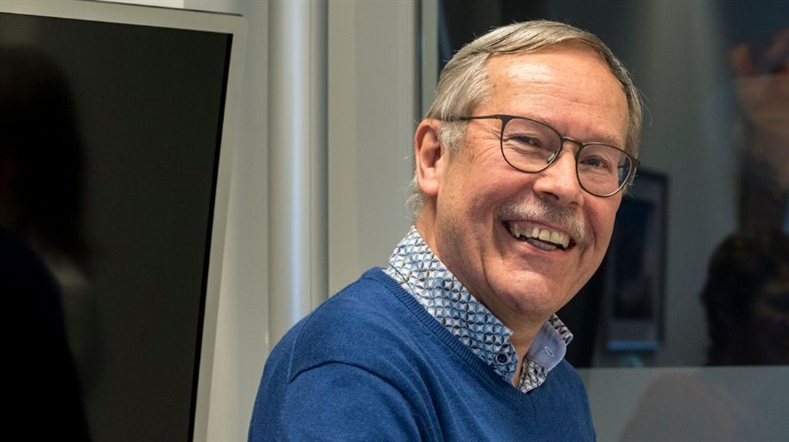 Norwegian satellite with SmallCAT laser communication system aboard, successfully launched
Norway's NorSat Technology Demonstrator has been successfully launched by the Norwegian Space Agency from SpaceX in California. The NorSat-TD satellite carries several payloads, including the SmallCAT laser communication system, which was developed by TNO-led consortium to enhance data transmission capabilities of small satellites using direct-to-earth laser communication. SmallCAT will be tested in orbit over the next few months by connecting with the optical ground station at a TNO location in The Hague.