Mature, 'educated' AI is expected to have a tremendous impact on society, similar to the advent of the Internet, if not greater. This will also impact on TNO's core business of technological innovation. In ten years' time, AI will beat humans in data-driven diagnosis, predictions, and combinations of existing knowledge, arriving at higher-quality solutions more rapidly and effectively. Think of solutions to achieve a more sustainable, healthier, and safer society. But AI-driven business innovations are also expected to increase Europe's current GDP by 10% by 2030.
What does that world look like in concrete terms? Using numerous examples, TNO has created a prognosis for the future in Chapter 2 of the vision paper 'Towards Digital Life, A vision of AI in 2032.' (pdf) Regarding construction, for example, in which AI will be used to check the quality, safety, and energy efficiency of buildings before they are actually built. Or healthcare, where robots will partly take over caregivers' tasks and AI will be able to autonomously develop medicines.
'It is the interplay between humans and technology that drives us forward.'
Download vision paper
Download vision paper 'Towards Digital Life: A vision of AI in 2032'
More about 'Towards Digital Life: A vision of AI in 2032'
Get inspired
145 resultaten, getoond 1 t/m 5
Angèle Reinders new director Solliance
Angèle Reinders, professor at Eindhoven University of Technology (TU/e), has been appointed Solliance's new director. Reinders will lead the new broad focus of the Dutch/Flemish/German solar energy partnership.
TNO and TECNALIA collaborate on Digital Twins for Smart & Sustainable Cities
TNO and TECNALIA Research & Innovation from Spain have announced a new cooperation agreement to establish a strategic partnership in applied research for smart and sustainable cities, mobility and enabling technologies, in particular Local Digital Twins. Representatives of both organisations signed a Memorandum of Understanding to this effect in Bilbao on 11th January 2023.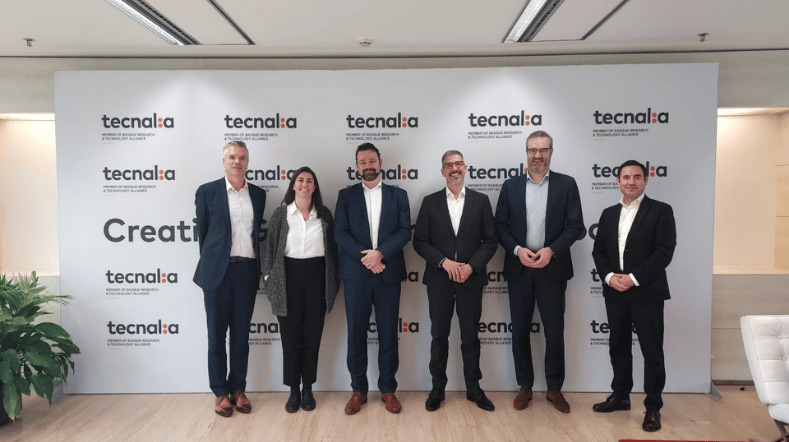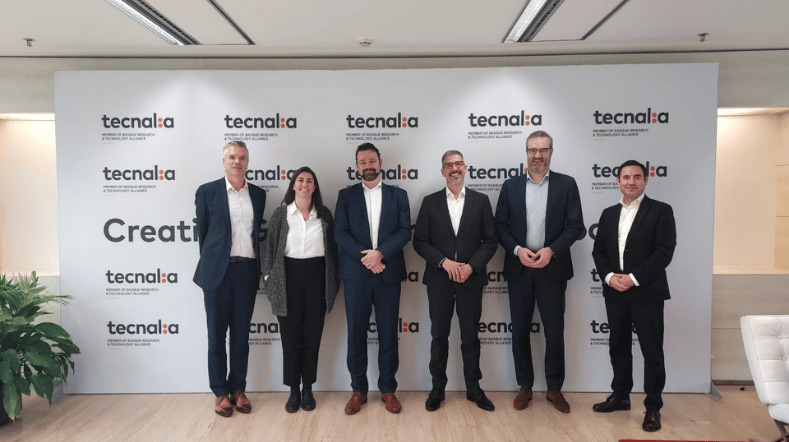 TNO extends EUV-partnership with USHIO Inc.
USHIO Inc.-delegation visits TNO and extends EUV-partnership. Over the last five years USHIO Inc. has been TNO's strategic supplier and partner for the high intensity EUV light source used in our EBL2.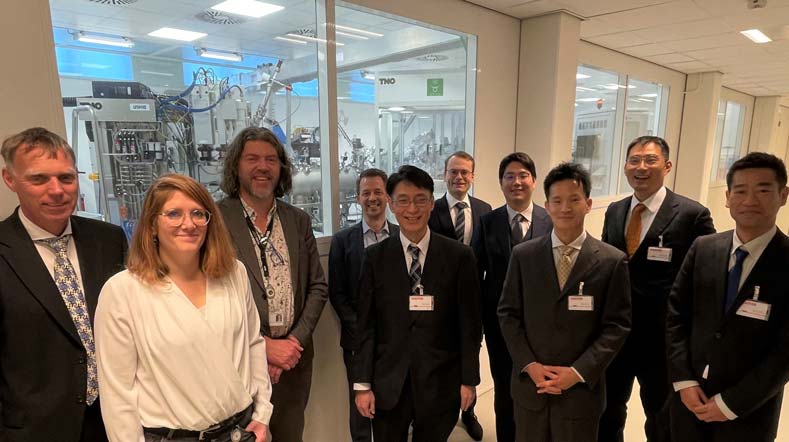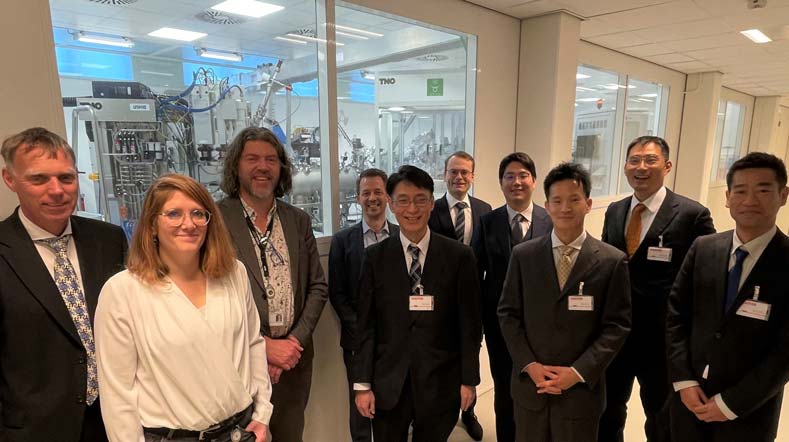 Offshore Solar Platform: 3 gigawatt peak (GWp) of solar power by 2030
The Offshore Solar Platform (POS) was officially launched on 1 January 2023. For now, the platform consists of a core group of Dutch companies whose ambition is the development and roll-out of offshore solar power, together with TNO.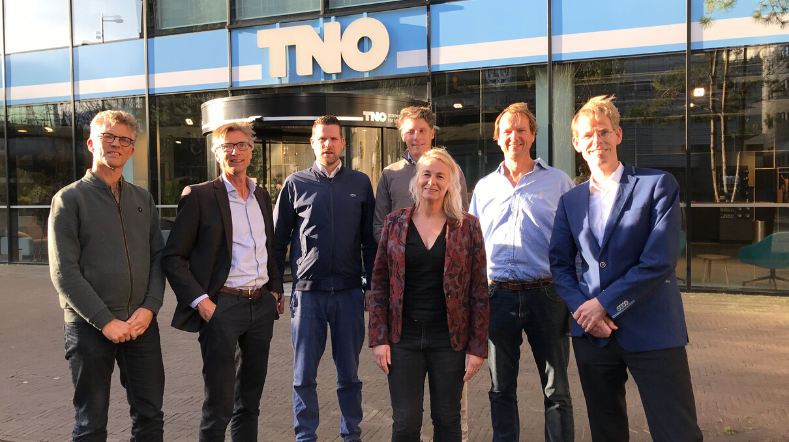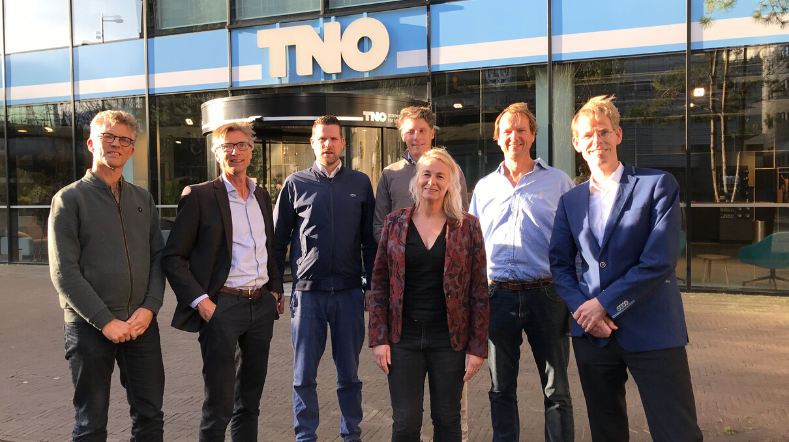 Norwegian-Dutch nanosatellites successfully launched
Two Norwegian-Dutch nanosatellites were successfully launched today. "Birkeland" and "Huygens" were placed in orbit around the earth by the company SpaceX.