TNO's view of 2030: 50% of plastics circular
Plastics have unique properties, making them suitable for a wide range of applications. But using plastics also has its downside. They are not a sustainable material, as today we still incinerate as much as 70% of the plastics we use. In addition, they cause unacceptable damage to our health and the environment. At TNO, our ambition is therefore to ensure that half of all plastics are produced circularly by 2030. But what steps do we need to take to make the production and use of plastics a circular process? TNO looks ahead to 2030.
Benefits of plastics make them an indispensable material
Just like metal, wood, glass and ceramics, plastics play a crucial role in our society. That will remain the case over the coming decades, as their unique properties make plastics suitable for a wide range of applications: they are incorporated into all kinds of products, from packaging through to cars.
Unfortunately, plastics are not currently a sustainable material. A large proportion of the plastic we use is incinerated rather than recycled. There is also a serious downside to plastics: they lead to the creation of microplastics, which pose a potential threat to our health and the environment.
Even if we were to replace oil, the basic raw material in plastics, with biomass, that would only be a partial solution. Litter and other problems would still remain. The only viable future scenario therefore involves switching over to a circular plastic economy that greatly reduces its own consumption.
Ambition to make plastics more sustainable by 2030
At TNO, our ambition is therefore to ensure that half of all plastics are produced circularly by 2030. Esther van den Beuken, who started out as a chemist and has been employed at TNO for over 20 years, works as a principal consultant on circular plastics. 'The ambition to produce half of all plastics circularly by 2030 is a perfect fit with the government-wide circular economy programme. TNO has been working to make this a reality for some time now.'
Esther is accompanied by Anna Schwarz, who has been with TNO for around four years and is now a mid-level researcher in the area of circular plastics. 'TNO contributes to the circular economy through scenario models, among other things,' Anna says. 'What steps do you need to take to make plastic production and use a circular process? And how do you do this at the lowest possible cost and with minimal environmental impact? Close contact with both policymakers and industry is crucial here.'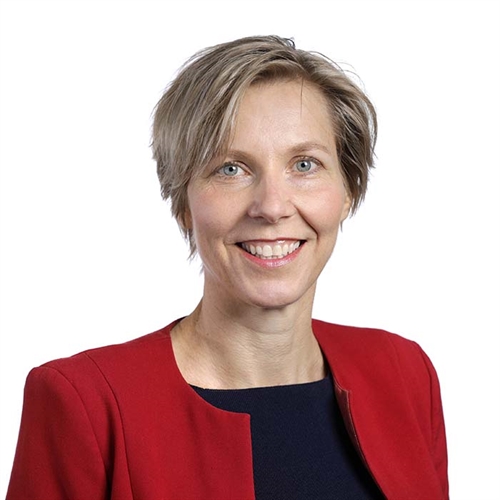 "Only 30% of plastics are currently recycled, so there's still a lot of work to be done."
Ambitious plan
The aim is to make half of all plastics circular by 2030. After this, the next milestone will be achieving 100% circularity by 2050. 'This is a very ambitious plan,' says Esther, 'as only 30% of plastics are currently recycled, so there's still a lot of work to be done.'
That is beyond doubt, as between now and 2050, global plastic use is expected to increase from 350 million tonnes to more than 1 billion tonnes a year. In part, this is due to the emergence of rapidly growing economies in Africa and Asia.
TNO is developing new products and recycling technologies for plastics. Looking at the problem from a broader perspective is key. All players in the chain, from producer to brand owner and from end-user to waste processor and recycler, need to do their bit.
It is important for the Netherlands to come up with a long-term policy so the industry knows what to invest in.
Esther and Anna leave no room for doubt here: we need to invest in circular chains in which reusable raw materials are the starting point. These will replace linear chains, which end with plastic waste being landfilled or incinerated, resulting in massive CO2 emissions.
'We also need to start paying the real price,' says Esther. 'Currently, plastic is still too cheap, as the environmental damage is not taken into account. By factoring this environmental damage into the price, we will make circular plastics more cost-competitive with oil-based virgin plastics.'
Finally, businesses and citizens should be encouraged to make circular choices. 'This is all very complex and requires leadership and vision,' Anna says, 'and as TNO we are well equipped to take on that role.'
Plastic recycling technologies
One major question currently being considered is how to make new plastics from plastic waste. At the moment this is mainly done mechanically: by grinding waste into small pieces and melting it to make recycled plastic. However, the quality can deteriorate to some extent during this process and the plastic may contain contaminants, which means it can no longer be used to make food packaging, for example.
But there are also other techniques, such as thermochemical recycling. 'In this case you go back to the raw materials,' Esther explains. 'These can be used to make new recycled plastic with the same quality as virgin plastics.'
Thermochemical recycling yields are currently still relatively low, but a new method developed by TNO allows recycling at a slightly higher temperature than pyrolysis. 'In this way we are achieving, on a small scale, the yields needed to allow this method to find widespread application. We are keen to scale up this method as soon as possible,' Esther says.
Anna: 'Our models can calculate which recycling method works best for different waste streams. Breaking plastics down into raw materials is relatively expensive, so in some cases mechanical recycling is actually more appropriate from an environmental and cost perspective.' It is therefore important not to consider the circular transition in isolation, but also to incorporate the energy and material transitions into TNO's models.
'We are also continuing to work on new recycling technologies, such as dissolution methods for plastics used in electronics. So the options are constantly being expanded and factored into our future projections,' Esther adds.
Contribution to the energy transition
The message TNO wants to convey is that, above all, we need to speed up: 50% circular means reducing our dependence on oil to produce plastics. This will also reduce CO2 emissions by around 1 megatonne. 'We are therefore talking about a significant contribution to the energy transition,' Esther says. And that makes it well worth investing in.
To realise this ambition, TNO is constantly looking for people who have the courage to push boundaries and who dare to dream of a future in which 50% of plastic is circular, for example. We are looking for smart all-rounders who are able to make science applicable, who know how to use all the innovative technological developments to make the world more sustainable.
Do you also want to contribute to a more sustainable world?
Now is the time to bring your talent and your ambition to bear with TNO.
Contact us
Esther van den Beuken

Functie:

Principal Consultant Circular Plastics

Esther is committed to accelerating the transition towards using circular plastics and has a clear vision on how to reach those goals. Her work on complex issues requires her to collaborate intensively with small and large companies across the whole value chain, as well as with national and European inter-branch organisations and government agencies.

Pieter Imhof

Functie:

Business developer and Cluster lead Circular Plastics

Pieter has always had a drive for technological, societal, financial and environmental innovations that contribute to a sustainable future. The combination of people skills, leadership ability and technological expertise have helped him throughout his career to counter complex challenges, build bridges across the entire value chain, and open the door to the new economy.
Get inspired
21 resultaten, getoond 1 t/m 5
New facility to develop circular plastics on an industrial scale
TNO has signed an agreement with Maastricht University and Brightlands Chemelot Campus to launch Brightlands Circular Space.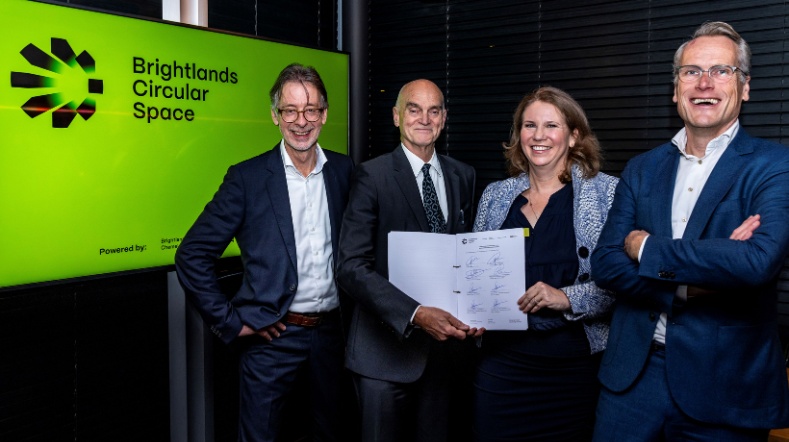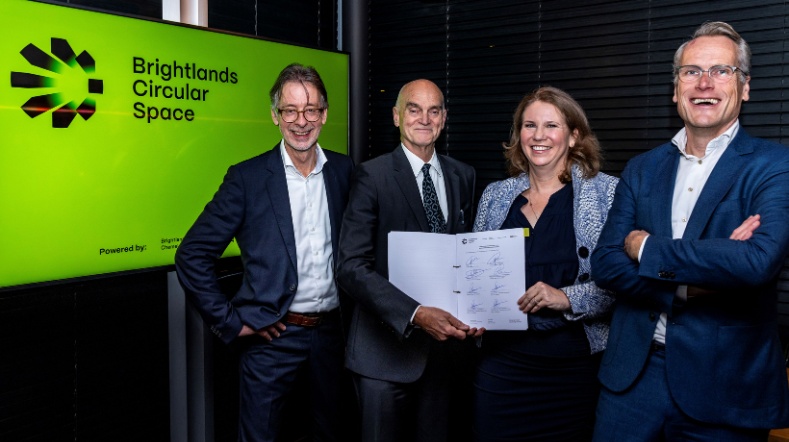 Microplastics and packaging: reduction is achievable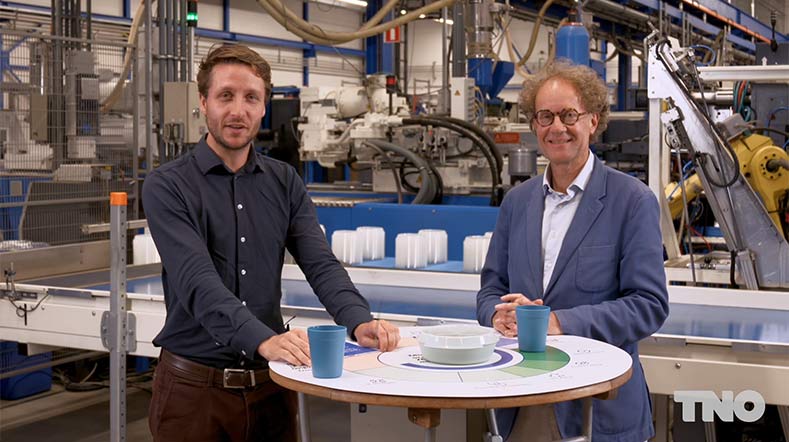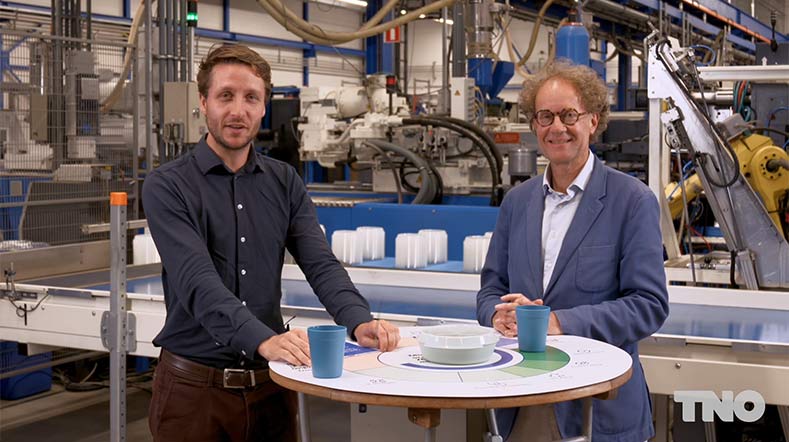 Upwash technology: Improve quality of plastic waste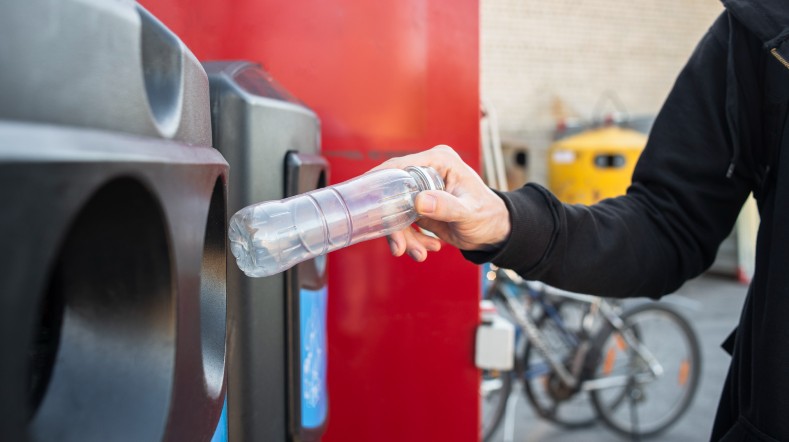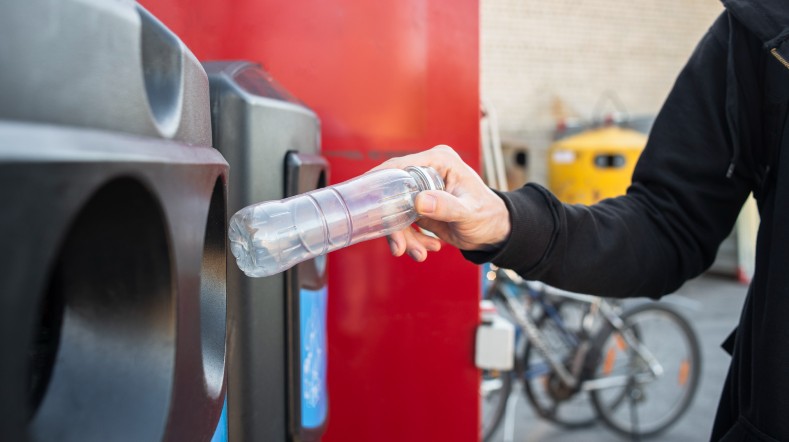 From #plasticfree to future-proof plastics
Time setters during the Ocean Race: a healthier world without microplastics