Connected Automated Transport: from theory to wheels on the road
The challenges in logistics are great. And the need for transport will continue growing in the coming years. With fewer employees, fewer emissions, and as few road casualties as possible. Connected Automated Transport (CAT) can make a significant contribution to this. Together with the Ministry of Infrastructure and Water Management (IenW), Rijkswaterstaat, and others, TNO is investigating which preconditions are needed for this within the Agreements Framework. The four-year, programme-based partnership aims to encourage the exchange of knowledge regarding circularity and the environment, smart and sustainable mobility, infrastructure, and maritime offshore.
Due to the global growth in population, economies, and prosperity, the demand for transport is expected to increase annually. At the same time, the transport sector faces major challenges in terms of congestion and staff shortages. At the end of 2022, there were some 12,000 driver vacancies in the Netherlands alone. The question is whether we can transport the same quantities with the current capacity of people and equipment. On top of this, there are stringent safety and environmental requirements. There are regulations from the EU through Vision Zero, which has the ambition to reduce road deaths to zero by 2050. And there is the substantial task from the Climate Agreement to make logistics zero emission by 2050. Logistics parties, OEMs, and policymakers face the complex challenge of achieving these targets of zero emission, zero loss, and zero casualties. How can Connected Automated Transport (CAT) contribute to this?
Fewer human errors
'Connected Automated Transport (CAT) refers to all innovations in logistics enabled by improved connectivity and automation', explains Elisah van Kempen, research consultant at TNO. 'You can think of Advanced Driver Assistance Systems (ADAS), truck platooning, duo trailers, intelligent traffic lights, and autonomous vehicles for both enclosed business premises and public roads.' All these innovations are expected to make our logistics more efficient, cleaner, and safe. But how exactly?
'The broad expectation is that automated transport systems will contribute to road safety by removing the human margin of error', Van Kempen explains. 'Autonomous transport also relieves driver dependency, which allows you to run vehicles (mainly expected to be electric) more efficiently, and therefore more sustainably. Some of the driver's traditional tasks are no longer needed. Sometimes, the driver is given other tasks as a remote operator (to remotely control multiple vehicles, for example). Autonomous transport over longer distances requires real-time vehicle control. In terms of connectivity and data traffic, this is a huge step forward, giving you extremely good digital visibility of a vehicle's location. This also allows vehicles to be used much more efficiently and sustainably. Vehicles are also deployable 24/7, which means you can use empty highways for freight transport at night. Of course, how CAT is applied will determine its benefits.'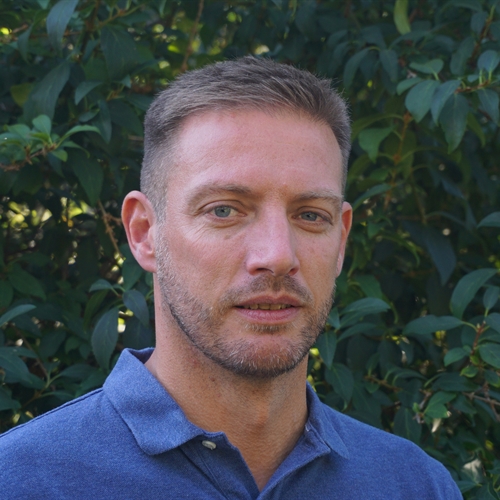 'We are seeing a huge gap arise between the supply and demand of these types of vehicles.' 'We must first develop some key building blocks needed for successful implementation.'
Gap between supply and demand
'Precisely regarding implementation, there are still some bumps in the road', acknowledges Jaco van Meijeren, senior business advisor logistics at TNO. 'Technologically, a lot is already possible, and developments are occurring rapidly. OEMs are revealing convincing prototypes of automated trucks that appear to be close to the production stage. Logistics parties are also positive about CAT applications. However, they are also cautious because they cannot properly assess what is involved and what the actual benefits will be. This is why we are seeing a huge gap arise between the supply and demand of these types of vehicles. We must therefore first develop some key building blocks needed for successful implementation. To make CAT work, you need to carefully consider vehicle control. Where is the intelligence, the integration of CAT into the logistics chain, digital infrastructure, and so on. If you don't give this enough attention together, it's not going to work.'
Developing a methodology
The CATALYST Living Lab was set up to close this gap, and to collaborate with logistics parties, policymakers, and knowledge institutions to accelerate the development of CAT innovations. Elisah van Kempen: 'We have taken an important step by bringing the right parties together and putting the issue on the sector's agenda. Now, we have to take the next big step by developing a methodology to prepare for field trials.'
The methodology currently being developed should give all stakeholders a much better understanding of how CAT concepts should work in practice and what is involved. 'For now, the focus is on trials with yard automation', explains Jaco van Meijeren. 'The biggest long-term added value with CAT is in long-haul corridors. In the short term, however, there is a lot to be gained from yard automation (i.e. automating logistics on closed premises). These are relatively manageable environments to carry out tests in and learn more about CAT applications in practice, before we introduce them to the public road network. It is also urgent since it is becoming increasing difficult to find drivers for repetitive transport over short distances.'
Testing at SAE level 4
TNO is currently preparing two trials of DAF autonomous vehicles at container terminal APM on the Maasvlakte. The tests are held at SAE level 4, with a driver still present but not required to perform any operations.
Elisah van Kempen: 'We want to see which autonomous concept is most suitable there. Then, based on connectivity, the vehicle, and the environment, we want to see what needs to be done to integrate yard automation into current logistics processes. What data streams will be exchanged? Who will control the vehicle? We want to chart all that. And, of course, the benefits of large-scale application.' 'The trials should also offer direction for the many choices to be made', explains Jaco van Meijeren. 'There are, for example, four potential solutions for wireless connectivity between vehicle and control tower alone.' It is also often unclear how the technology will develop. This makes it important to build different scenarios, calculate them, and look at the preconditions and returns. That is how you end up with a clear roadmap that provides clarity for all parties.'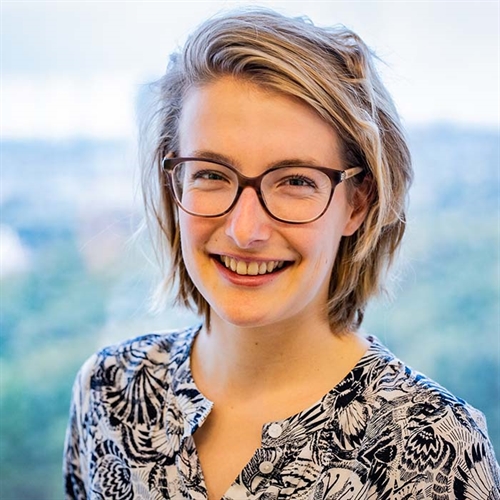 'It is important to develop a common vision for CAT regulations now. In this, we have no time to lose.'
Crucial role of public authorities in CAT implementation
CAT is an important topic for IenW, Rijkswaterstaat, and TNO, as public and road authorities have a crucial role to play in CAT implementation. 'In the CATALYST Living Lab, we have already been working with IenW and Rijkswaterstaat under the Agreements Framework. Where opportunities arise, we will intensify the collaboration', Jaco van Meijeren concludes. 'We are better positioned to share knowledge. Something we have looked at is the role Rijkswaterstaat should or could play in facilitating and rolling out CAT. The first experiments at container terminal APM can also be highly interesting for IenW and Rijkswaterstaat. Because these enclosed areas, which have infrastructure similar to public roads, allow you to safely test and better understand safe road design. This can be tremendously beneficial for the rollout on the public road.'
Finally, collaboration within the Agreements Framework can help develop admission requirements and laws and regulations for CAT. Elisah van Kempen: 'New EU legislation is arriving that will make it easier to get a particular autonomous vehicle concept approved if it is already allowed in another EU country with similar conditions. This could accelerate the rollout of CAT concepts. Which makes it even more important to clarify what admission requirements public authorities want to set. This keeps us in control and avoids us having to deal with suboptimal rules for our context. It is important, therefore, to develop a common vision for CAT regulations now. In this, we have no time to lose', concludes Van Kempen.
Contact us
Elisah van Kempen

Function not known

Jaco van Meijeren

Function not known
Get inspired
4 resultaten, getoond 1 t/m 4
Data driven logistics: the future of logistics
Sharing data in the logistics sector offers great advantages. We develop tools to emphasize the usefulness and necessity of Data Driven Logistics.


First steps towards self-organising logistics
Automation and robotization are on the rise. These technologies are set to change the logistics sector drastically. Read more.


Automated logistics
We conduct multidisciplinary research into the safe and responsible roll-out of Connected Automated Transport in the logistics sector. Read more.
Connected and cooperative
Are you a manufacturer or supplier of vehicle automation technologies? We offer assistance in achieving a successful market launch. Read more.