Recap Automotive Week 2023
At this year's Automotive Week there were over 1500 attendees. 50 industry experts shared their insights and there were more than 30 live demonstrations to show the future of mobility. TNO is one of the partners of the AW2023 held at the Automotive Campus in Helmond from 16-19 April 2023.
The Grand Opening AW2023
On Monday 17 April, the grand opening of Automotive Week 2023 was held by, among others, Elly Blanksma (mayor of Helmond), Mark Harbers (minister of IenW), Frits van Bruggen (chairman RAI Association), Winfried Hermann (minister of transport Baden-Württemberg) and Tjark-Tjin-A-Tsoi (CEO TNO). Hundreds of people in the hall listened attentively.
The common thread of the grand opening was cooperation between governments, knowledge institutions, businesses and countries. And the need to speed up innovation, so that we can get smart, sustainable and safe mobility now.
The automotive industry has three key objectives: making the European transport system sustainable, smart and safe. And the big changes are under the bonnet. That is where innovation makes the car safer, smarter and cleaner.
However the industry is facing more disruption now than in the last decades, with governmental pressure to reduce emissions, growing concerns around vehicle safety and demand for new experiences. The time to innovate is now.
Further on the next step in the journey to autonomous driving is widespread experiments on roads. Conditions for on road experiments have already been set in the European experiment act. Also safety validation technology has progressed: a scenario based safety assessment framework is available.
How can we accelerate the processes towards autonomous driving together?
We need input on traffic scenarios. Real life data on traffic scenarios need to fueled into the assessment framework. This will speed up to get to a commonly accepted safety assessment methodology. Since these data only address traffic situations, independent of the behaviour of the autonomous vehicle, this data should not be commercially sensitive.

Government has to clarify what safety assessments need to be applied. Industry needs a clear test framework. Main question hereby: What does Industry have to demonstrate and deliver in order to get approval? It is important to get clear guidelines from the regulatory parties.
Sharing insights and demos
There were more than 50 experts from various disciplines who spoke about Safe, Smart and Sustainable mobility.
8 experts were from TNO. They took part in panel sessions and/or deep dive sessions.
MARQ: Mobility Applied Research Quarter
TNO is working with the Province of North Brabant and the Municipality of Helmond to develop MARQ, a dynamic and open innovation centre for smart mobility. With MARQ, TNO is making its collective knowledge and its advanced test and research facilities and simulation models available in an easily accessible innovation and research hub. Its open nature encourages collaboration and the sharing of knowledge and resources.
At AW23 there was a facility tour to the facilities of MARQ (Mobility Applied Research Quarter), a collaboration of TNO, Noord-Brabant, Helmond and other parties. In this tour the newest facilities  for research and development of connected automated vehicles were shown. Like: carlabs, driving simulator, HIL and SIL environments, Digital City Twins, facilities for testing and acquiring data along real roads aiming to realise ground truth for CCAM applications.
MAGPIE: Automated ecosystem for container transhipment
TNO demonstrated a proof of concept of the total ecosystem of yard automation for container handling at ports. In the demo, the self-driving DAF truck automatically drives a fixed route across a sealed-off area of the Automotive Campus. TNO is responsible for the route planning, turned by Fraunhofer into the path that is to be followed. The environment has been accurately mapped by AIIM (AI in Motion). Based on this combined data, the truck can travel the route fully autonomously.
CEYAS: Cost-Efficient Yard Automation Solution
In this demo, we applied the automated driving technology we developed with major OEMs to an existing trailer mover, the V-Move, developed by Verhagen in Leiden. WENOVA.EU supplies a special sensor to determine the angle between the trailer and V-Move to ensure optimal manoeuvring. TNO, which developed the technical concept, is testing the automated trailer movers with supermarket chain Jumbo to discover what the efficiency benefits are in practice.
FUSESS: Automated vehicles with situational awareness behaviour
At TNO, we are working hard to develop AI algorithms to teach self-driving vehicles to respond like a human driver. This demo shows how this Hybrid-AI approach allows a vehicle to handle complex traffic situations and take into account the risks associated with actions. At one point, the lane is blocked by an obstacle. The vehicle must then decide whether it is safe to plan and execute a trajectory around the obstacle, or wait behind it.
URBAN STRATEGY: Building digital twins
Urban Strategy consists of 2 components: advanced software and expert, reliable and independent services from TNO. Urban Strategy helps with spatial planning by interactively displaying information in maps and graphs.
Digital City Twins, built with TNO Urban Strategy, combine data and predictive models and support cities to shape their valuable public space and optimize on wellbeing for all communities. TNO is seeking collaboration with public authorities, private parties and research institutes to integrate knowledge on mobility and planning related to make to help improving life in cities worldwide.
H2-ICE: Accelerating CO2 reduction for heavy-duty applications
TNO, together with partners has developed a H2 combustion engine. Part of the development work takes place on the Single Cylinder Engine. Advantages of the H2 engine is the huge CO2 savings (>99%), compared to diesel. It is not sensitive to H2 purity, and the engine has a high power density, comparable to Diesel Engines.
But the biggest advantage of this technology is undoubtedly the retrofit option. With various modifications, it is possible to make a maritime engine suitable to run partly on diesel or completely on hydrogen. Retrofitting is a crucial advantage, because it allows you to make heavy equipment more sustainable much faster. The dual-fuel option provides additional operational reliability if the infrastructure or availability of hydrogen is less than optimal.
We hope you enjoy the recap because Automotive Week is a very good place to see innovations, hear about them and discuss them and, of course, to network.
Contact us
Joëlle van den Broek

Functie:

Principal Consultant
Get inspired
69 resultaten, getoond 1 t/m 5
The Netherlands joins forces with Japan and South Korea for Smart & Sustainable Mobility
A delegation from TNO traveled through Japan and South Korea to strengthen the Netherlands knowledge position and competitiveness in the field of Smart & Sustainable Mobility.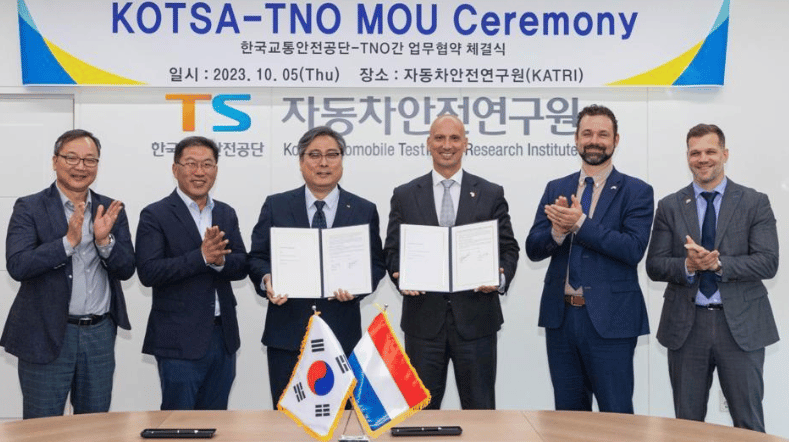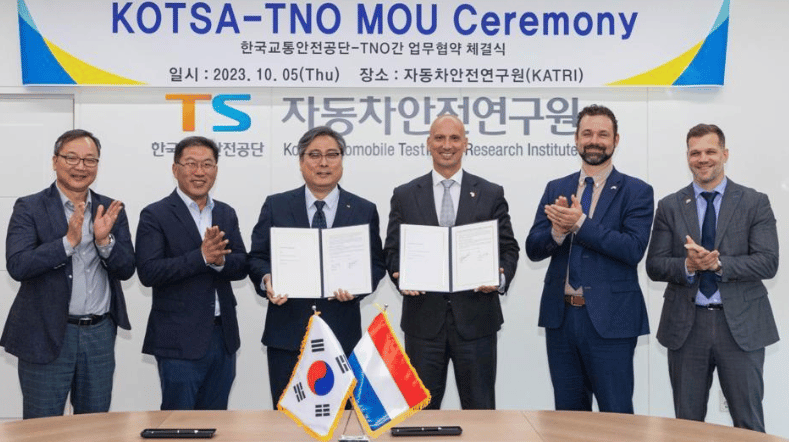 Boost in collaboration with TNO in Korea and Japan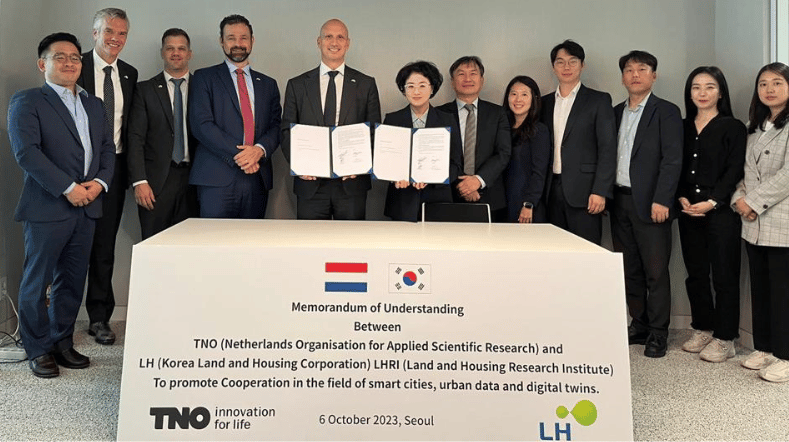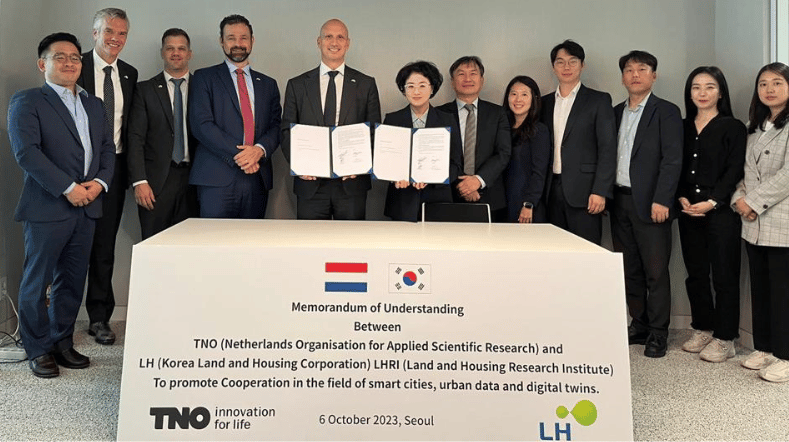 Five steps towards sustainable shipping by 2050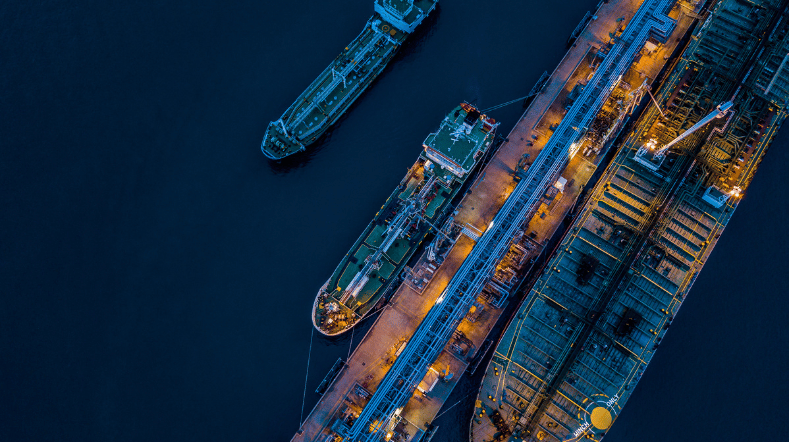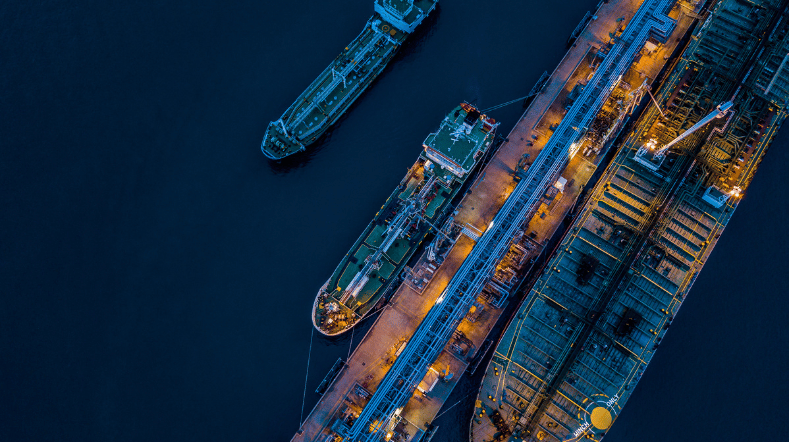 6x liveable cities with smart mobility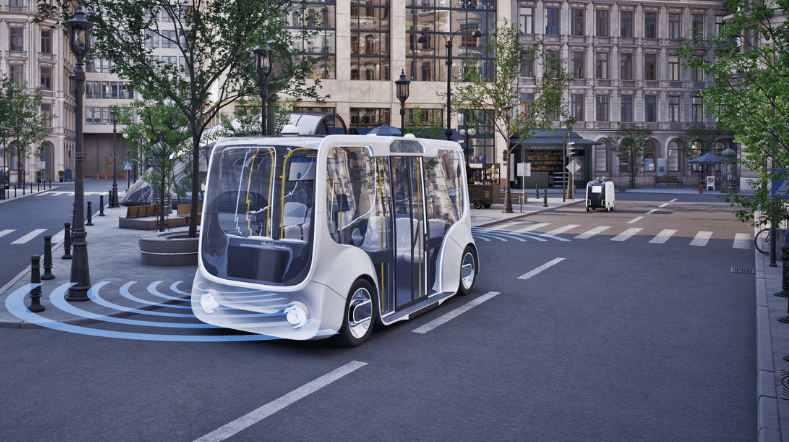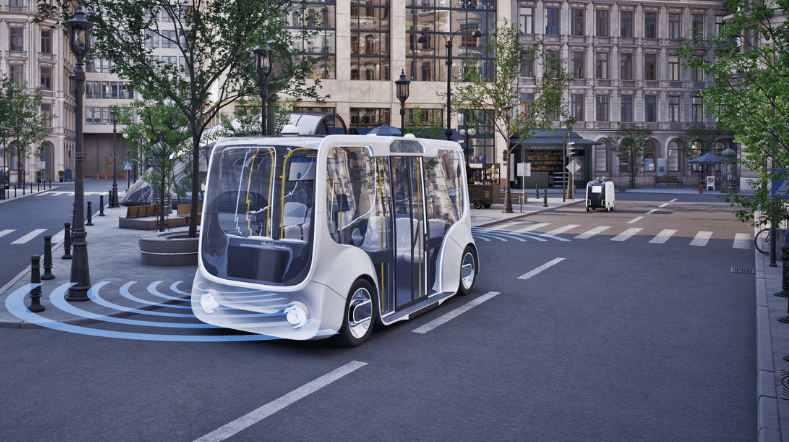 Integrated Vehicle Safety and Smart Vehicles