TNO and Columbia University: satellites will drastically improve detection of methane emission over the next five years
The availability of new satellite detection systems, together with existing airborne and ground monitoring systems, will provide a much more accurate picture of methane emissions over the next five years. This is stated in a position paper written by Columbia University's Center on Global Energy Policy in New York together with TNO.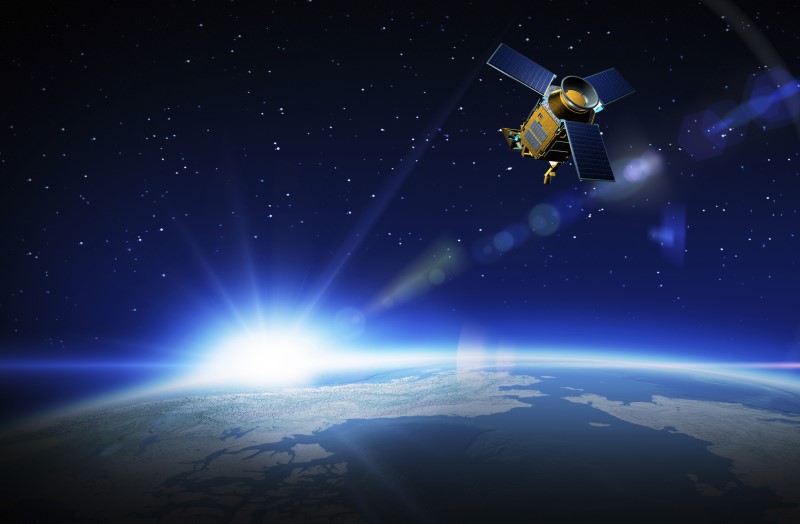 Currently, emissions of methane, after CO2, the most important greenhouse gas, are still often estimated on the basis of models. These models contain uncertainties as a result of which the exact extent of methane emissions in the world is not known. A more accurate understanding of methane emissions offers an important opportunity for reducing emissions and meeting the targets of the Paris Agreement.
Because of this importance, the European Commission will probably present a European methane strategy before the end of this month. This is likely to bring about significant changes in political decision-making and affect the actions of the oil and gas industry as well as the financial sector that invests in this industry.
Methane emissions
Methane is an important greenhouse gas that is partly released from natural sources. Approximately 60% of methane emissions come from sources like the oil & gas industry, coal production, agriculture and waste management. Estimates vary, but methane as a greenhouse gas is about thirty times stronger than CO2. Globally, much less methane than CO2 is released into the atmosphere.
Nevertheless, methane is responsible for about twenty to thirty percent of global warming, says Hugo Denier van der Gon, co-author at TNO Circular Economy & Environment: "Due to the limited availability of measurement data, we do not know the exact size and location of the problem. The expected increase in satellite data will enable accurate analyses to be made, which will give us an insight into the global impact of the emissions."
Satellite detection
Between 2022 and 2026, several new satellite detection systems will be launched to measure the amount of methane in the atmosphere, both globally and regionally. These systems can increasingly be used to quantify emissions.
New satellite detection systems specifically designed to measure emissions at the level of individual installations will also be launched. In addition, since 2017 the Dutch TROPOMI satellite instrument has been mapping the composition of the atmosphere on a daily and global basis and also provides valuable data to measure emissions.
Co-author Anton Leemhuis of TNO Space & Scientific Instrumentation: "We are convinced that all these satellite instruments taken together can bring about a major breakthrough in quantifying and monitoring methane emissions over the next five years. So far, this has mainly been examined from a scientific point of view but the value of this publication is that we have looked at the practical implications with experts in the fields of space, greenhouse gas emissions, finance, public policy and industry."
Political, industrial and financial consequences
With the advent of ever better information on methane emissions from satellites, people will know much better how much methane is emitted, where, by whom and for how long. The paper describes that this will give the oil and gas industry the opportunity to take its own emission reduction measures and distinguish itself. At the same time, the industry will face much greater scrutiny from policymakers, regulators, shareholders and environmental groups.
Influenced by the climate problem, investment choices are increasingly driven by the extent to which companies are actively involved in reducing climate and environmental problems. At present, investors do not yet have independent emission data. Investors in this sector can use future satellite data to better substantiate their choices.
The advent of methane satellite data will also play an important role in policymaking. A better understanding of methane emissions will help to set priorities in emission reduction, to make new regulations for industry, but also, for example, in relation to policy relating to the origin of gas imports.
This paper is published by Center on Global Policy of the Colombia University School of International and Public Affairs (SIPA).
More informatiom about SIPA can be found on www.sipa.columbia.edu/ and www.energypolicy.columbia.edu/.