TNO and Celestia STS sign agreement to commercialise Optical Modem
The availability of optical modem technology (optical digital converter aka ODC) for the market has taken a major step forward with the signing this week of an agreement between TNO, the Netherlands Organisation for Applied Scientific Research, and Celestia STS for an IP licence agreement to commercialize Optical Modems. The commercialization of optical modem technology will contribute greatly to enabling secure high speed broadband connectivity and increase communication efficiency on a large scale. This will address the growing demand for data in society as well as ensure the exchange of enormous amounts of data needed for space missions.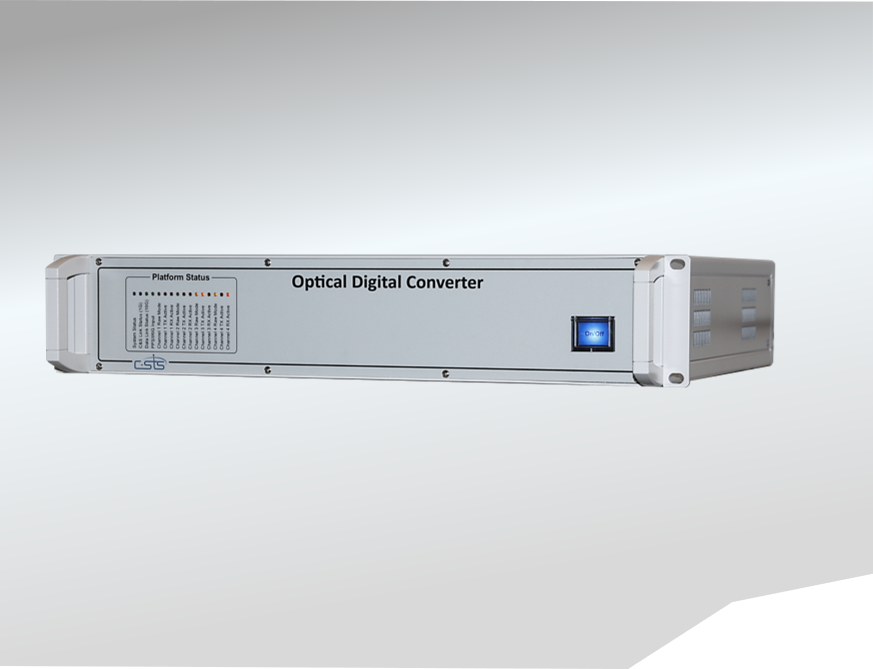 The optical modem provides reception and processing functionality of digital bitstreams output by optical detectors. It is capable of receiving data rates of up to 10Gbps.The optical modem is ideal for low-latency, high throughput optical communication in ground stations and experimental setups. The modem provides electrical, data extraction, protocol/data handling, error correction and status annotation functions. The recovered data is offloaded from the modem using a dedicated 10Gbit TCP/IP streaming interface to a commercial server platform for data storage and further processing.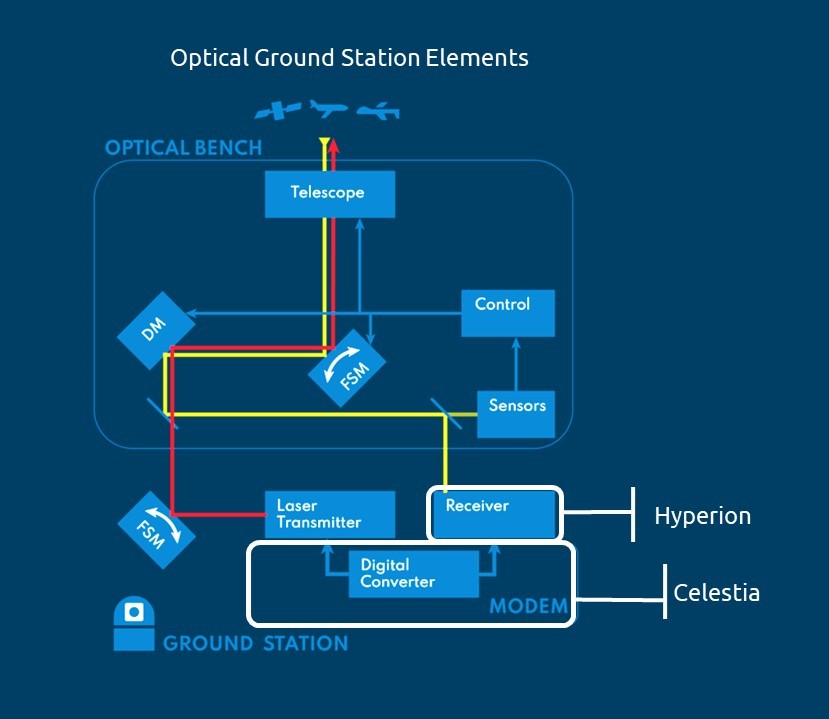 Long-term cooperation
The agreement comes after three years of successful collaboration between TNO and Noordwijk-based Celestia STS, specialists in ground-based solutions for satellite testing, communications and data processing. The ambitious optical modem project was initiated in September 2018, when Celestia STS joined a TNO-led consortium to design, build and test a gigabit-class optical ground station capable of offering broadband speeds of up to 10Gbps.
Celestia used its extensive track record in designing and building state-of-the-art EGSE (Electrical Ground Support Equipment) and modem solutions to develop an Optical Digital Converter for use in free-space optical terminals and optical ground stations as well as in experimental set-ups for optical communication.
It also partnered with TNO R&D teams to develop the technology to produce an Optical Modem based on an O3K demodulation scheme, with firmware based processing, high speed digital signal input and data rates of up to 10Gbps.
This will now move forward to full production and commercialisation by Celestia STS, using the jointly developed technology, offering a powerful solution for the telecoms market, ground station operators looking to build new optical ground stations and companies developing ambitious new business models based on optical technologies.
Partners about the agreement
"I'm very glad we can continue our trusted relationship with Celestia STS and bring Optical Modem technology to the market together. This is an important step in our misison to support Dutch industry in taking a strong position in the growing market for free space optical communication equipment", says Erik Fritz, Programme Manager at TNO.
"It has been fantastic to have been involved in such a successful collaboration with TNO and to be in a position where we will shortly see the fruits of the ground-breaking work we have been doing with them" says Dougie Johnman, COO of Celestia STS. "Our plans to commercialise the technology, build and launch a robust optical modem offering are very well advanced and it will be soon that we see this product reach the market. This plays to our strengths in every way; we have extensive know-how and production capability that leave us ideally placed to build a commercially viable product and be one of the first movers in the market in a technology that offers a very big step forward for so many players", he says.
About Celestia STS:
Celestia STS provides ground-based solutions for satellite testing, communication and data processing. The business has over 30 years experience supplying satellite test, simulation and TT&C modem equipment for the European Space Industry and worldwide customers. It has supplied more than 300 EGSEs and modems to space agencies, large system integrators, and specialised flight-equipment manufacturers around the globe. For more information visit www.celestia-sts.com.
Contact us
Merijn Voets

Functie:

Product Manager Optics Manufacturing
Get inspired
TNO & Aircision signed a contract to explore FSO-driven 5G
TNO signed a contract with Aircision to research a breakthrough technology in Free Space Optics laser-based 5G communications technology.