Satellite reveals Australian coal mines emit much more methane than expected based on national reporting
A Dutch group of scientists has used space instrument TROPOMI to calculate methane emissions from six Australian coal mines. Together these account for 7% of the national coal production, but turn out to emit around 55% of what Australia reports for their total coal mining methane emissions.

Australia is in the top-5 coal producing countries in the world. It reports coal mining methane emissions of a million tons per year. 'It is hard to believe that 7% of coal production is responsible for 55% of coal mining methane emissions,' says Prof. Ilse Aben (SRON/VU), leading the team of researchers. 'So in reality, Australia's coal mining methane emissions are likely much higher than reported. More importantly, knowing which mines have such large emissions is critical in focusing efforts for mitigation.'
The research team observed five underground mines and one surface mine. Especially the emissions from the surface mine, called Hail Creek, stand out. It is one of 73 surface mines in Australia, but accounts for 88% of Australia's total reported surface coal mine emissions. First author Pankaj Sadavarte (SRON/TNO): 'The most remarkable finding is that the emissions from the surface mine are so much higher than expected, and by far the largest we see in the TROPOMI data over the coal mine area in Queensland: on its own it accounts for 40% of emissions for all six observed mines. Common understanding is that surface mines emit much less methane than underground mines. And to be quite honest, we still don't understand why this mine is emitting so much methane.'
Global impact of methane
Methane has been recognized as crucial to mitigate climate change on the short term. Recently over a hundred countries signed the global methane pledge initiative from the US and the EU at the COP26 in Glasgow to reduce methane emissions with 30% -relative to 2020- by 2030. A few major methane emitting countries, including Australia, have not signed the pledge.
TROPOMI
The TROPOspheric Monitoring Instrument (TROPOMI) is the only instrument on board the European Copernicus Sentinel-5 Precursor satellite. TROPOMI is a Dutch collaboration between Airbus DSNL, KNMI, SRON and TNO, commissioned by NSO and ESA. Airbus DS NL was the main contractor for the design and construction of the instrument. TNO has been responsible for the optical design and manufacturing of key optical subsystems. The scientific management is in the hands of KNMI and SRON. TROPOMI is funded by the Dutch Ministry of Economic Affairs and Climate, the Ministry of Education, Culture and Science and the Ministry of Infrastructure and Water Management.
TNO Space & Scientific Instrumentation
TNO is active in the field of satellite data utilization, including with a major focus on the data of TROPOMI and its methane product. We do this based on expertise in the full chain of methane emissions, it's dispersion in the atmosphere, measurement emissions (ground & space based), and advisory work on mitigation (e.g. policy studies, cost/ impact analysis and emission verification campaign).
Satellite instruments are becoming an increasingly important part of this portfolio of activities thanks to their possibility to provide global and independent data on emissions. TROPOMI's public data sets provide unique opportunities for this today. TNO is continuously working on new innovations to enhance these capabilities, for example through the development of the TANGO mission concept, a proposal for new satellite mission that will allow us to observe much more and much smaller source.
Contact us
Anton Leemhuis

Functie:

Senior Business Developer, Space & Scientific Instrumentation

Contact me to partner with TNO and explore satellite instrumentation and data technology for global and independent monitoring and reduction of greenhouse gases and air pollution.
Let yourself be inspired
36 resultaten, getoond 1 t/m 5
Satellite instrument OMI orbits Earth for 100,000th time
This week, the Ozone Monitoring Instrument (OMI) reaches a milestone: 100,000 orbits of Earth. This is extra special because the monitoring instrument was originally designed for a six-year mission after its launch in 2004. OMI has since been monitoring atmospheric emissions and the ozone hole for more than 18 years, which has provided a lot of useful data. This enabled TNO, for instance, to measure the effects of stricter air quality policies in European countries.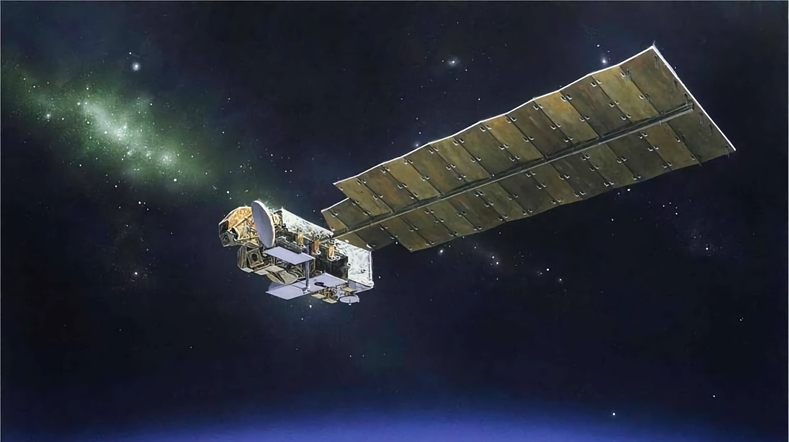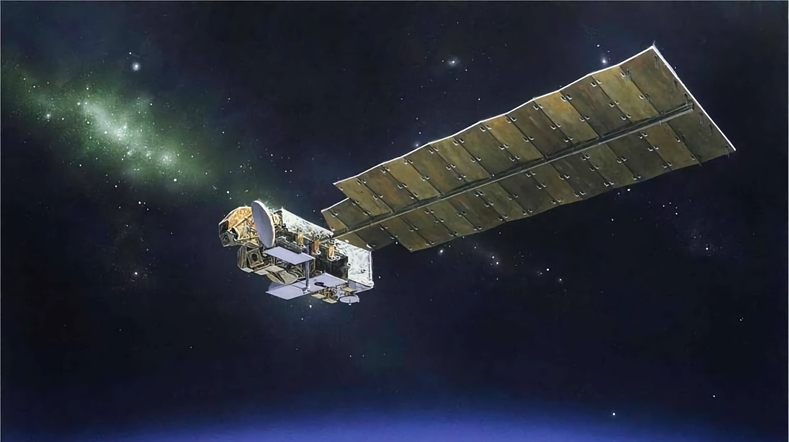 Jan Nijenhuis appointed Knight in the Order of the Lion of the Netherlands
Jan Nijenhuis Knight has been appointed Knight in the Order of the Lion of the Netherlands. This royal appointment is an acknowledgement of his ground-breaking research in the field of opto-mechatronics. Today, Jan received the decorations that go with this award from Marja van Bijsterveldt, mayor of the city of Delft.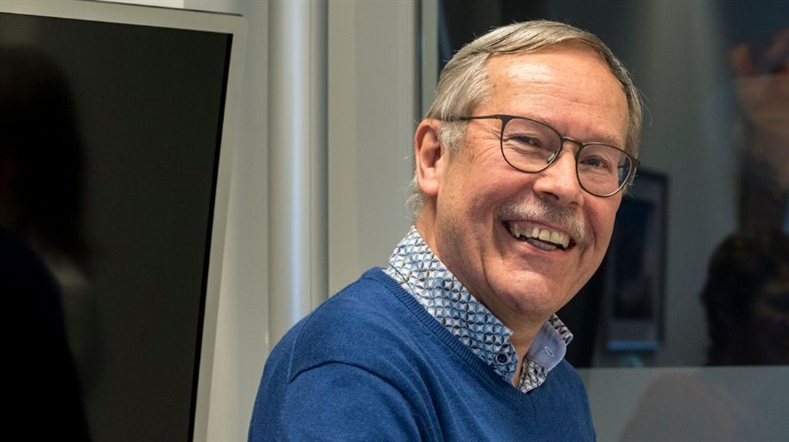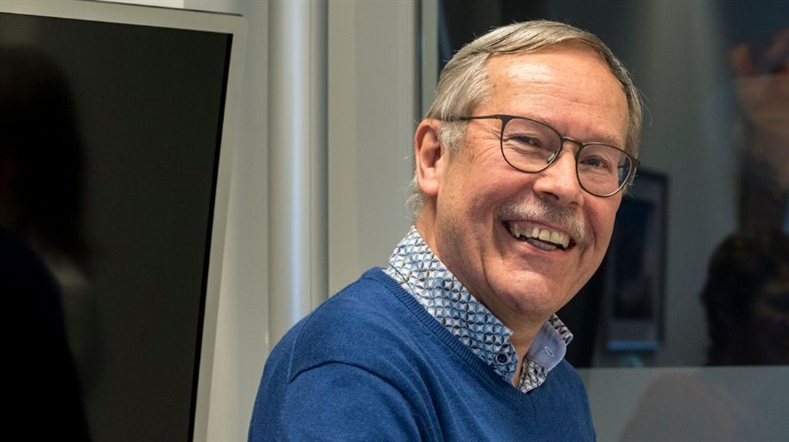 Norwegian satellite with SmallCAT laser communication system aboard, successfully launched
Norway's NorSat Technology Demonstrator has been successfully launched by the Norwegian Space Agency from SpaceX in California. The NorSat-TD satellite carries several payloads, including the SmallCAT laser communication system, which was developed by TNO-led consortium to enhance data transmission capabilities of small satellites using direct-to-earth laser communication. SmallCAT will be tested in orbit over the next few months by connecting with the optical ground station at a TNO location in The Hague.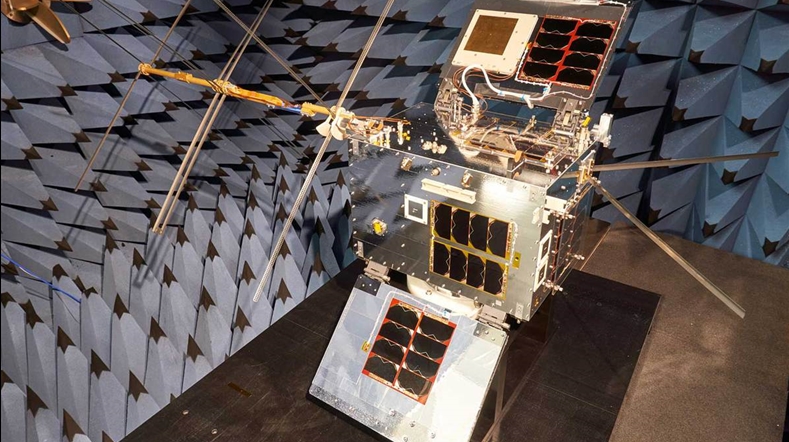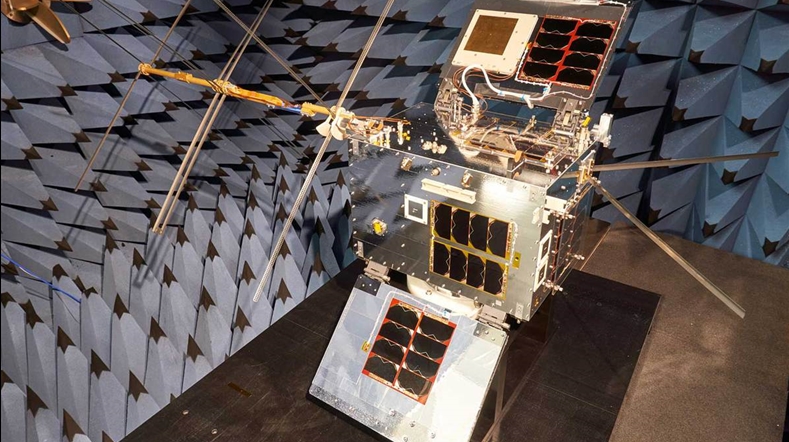 TNO-led Dutch consortium to develop HemiCAT laser communication terminal
TNO will begin developing a laser communication terminal with a consortium of Dutch partners. This high-efficiency miniature demonstrator called HemiCAT will increase data transmission capabilities of small satellites via direct to earth laser communication.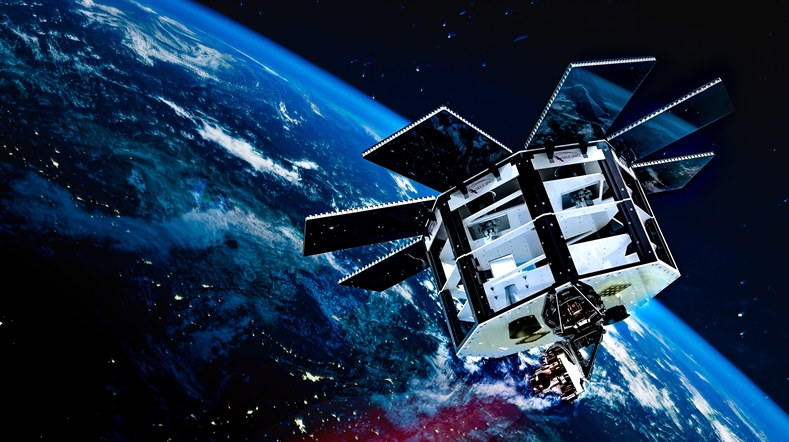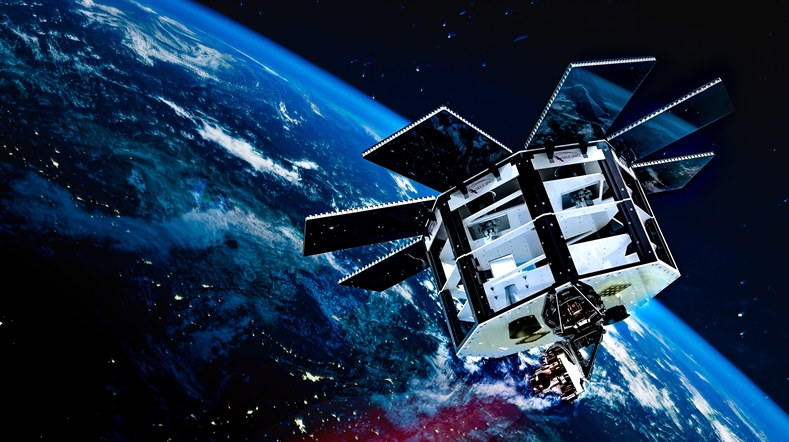 FSO Instruments introduces laser satellite communications to the market
The Dutch technology developers and producers, Demcon and VDL Groep, are combining their laser satellite communication activities in FSO instruments. This is the first laser satellite communication technology company to be founded in the Netherlands and builds onto the groundbreaking technology developed by the Netherlands Organization for Applied Scientific Research (TNO) in cooperation with companies, including Demcon and VDL.