5G video and data feed from ambulances improves pre-hospital triage
The use of real-time video and vital data significantly improves the effectiveness of assessment in emergencies, compared to the current audio-only communications. This was found during a recently completed 5G trial involving TNO, mobile telemedicine company RedZinc, and AmbulanceZorg Groningen whose aim was to see how 5G-enabled audio-video and/or vital monitoring can benefit remote patient assessment.
During the trial it was shown that when the chief medical officer (CMO) of an ambulance service had real-time connection for audio-video and vital data (for example ECG/electrocardiogram) with the ambulance paramedic, pre-hospital triage significantly improved.
The trial is part of the 5G-HEART project and used a fully-fledged 5G test network in 5Groningen, Netherlands. The project deploys 5G-enabled use cases in healthcare, transport and aquaculture.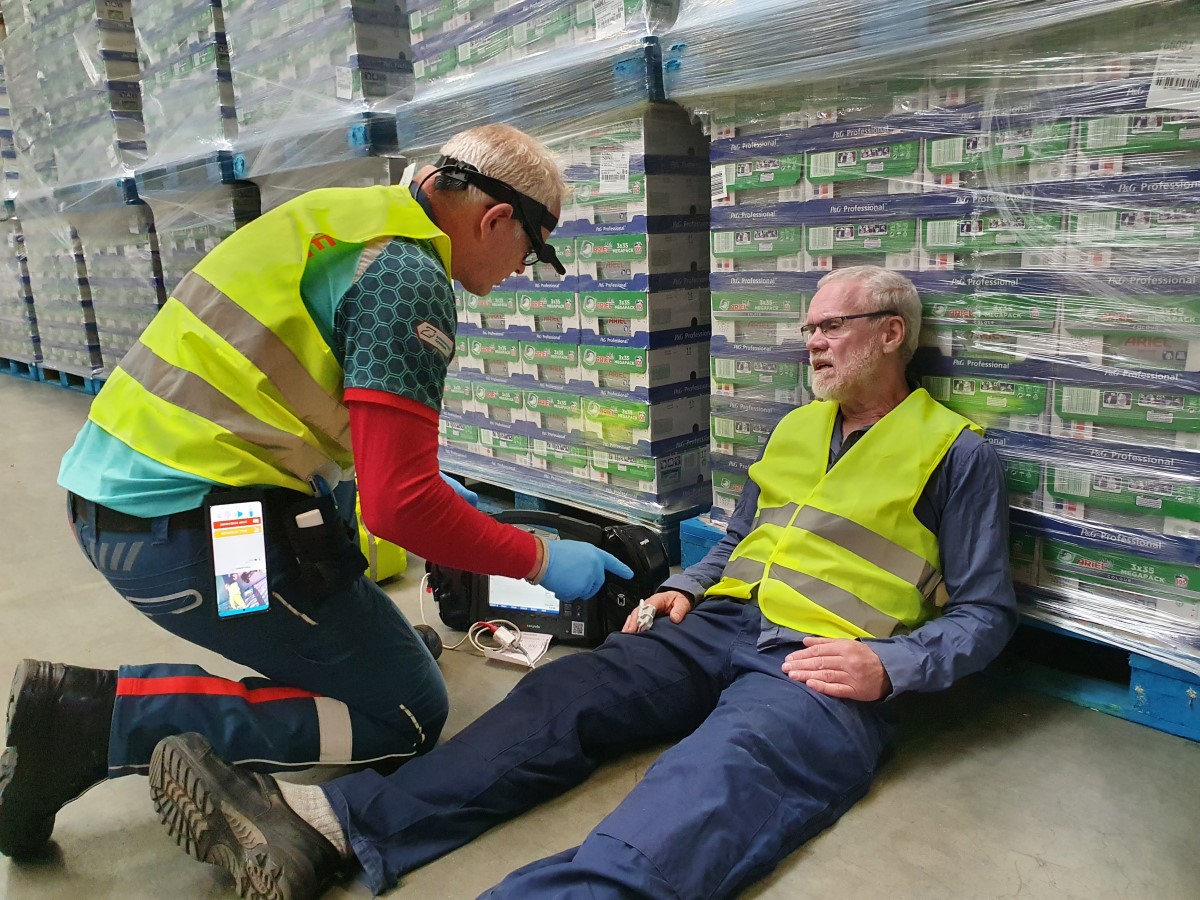 By consulting the remote CMO virtually, the paramedic can be supported to make collaborative decisions, increasing confidence and reducing unnecessary patient hospital conveyance. It provides support in acute situations e.g. patients with heart attack, stroke or serious trauma.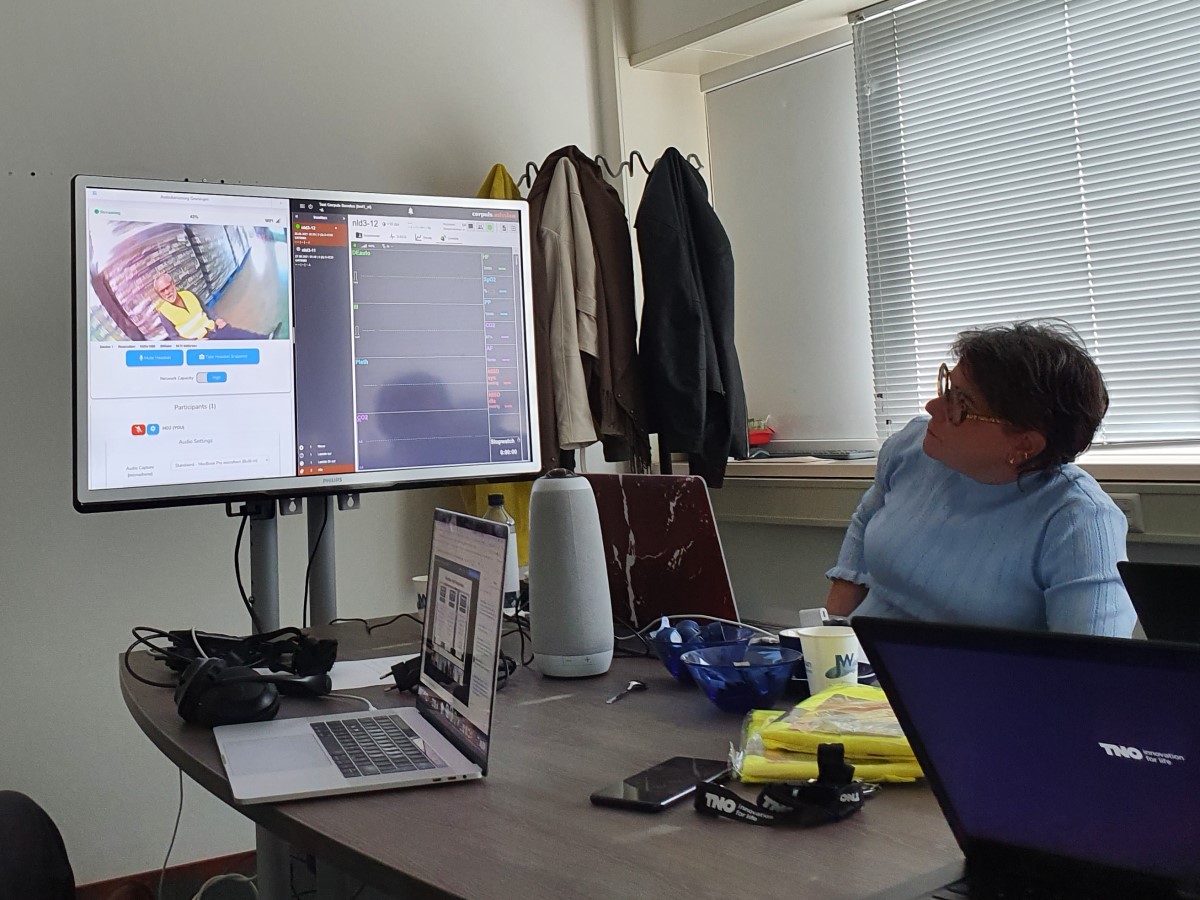 5G network tests deliver promising results
Ubiquitous, reliable and high data-rate wireless communication is crucial for such video transmission. "However, this is not always possible for legacy wireless networks such as 4G/LTE, in particular indoors, at high speed or in rural areas", remarks senior scientist TNO and co-initiator of the 5G-HEART project, Haibin Zhang.
Emerging 5G technology is expected to better meet these demands. The 5Groningen test network is based on '5G Standalone' standards, meaning all the components are 5G-capable, whereas most commercial 5G networks still consist of 4G components.
Wearable video for emergency services trial
AmbulanceZorg Groningen provided a nurse specialist, a medical doctor and monitoring equipment currently used in the field for the trial. An experienced actor in medical simulations, acted as a patient to provide realistic emergency scenarios. The video-audio, snapshot pictures and vital parameters were stable throughout. The availability of video and snapshots informed the remote CMO when support was requested, leading to faster and improved outcomes.
RedZinc provided the BlueEye Handsfree mobile telemedicine device and associated telemedicine cloud platform. Donal Morris, CEO and Founder of RedZinc comments "We are thrilled to see mobile video supporting emergency services decision-making. This is the best 5G network we have experienced, in terms of the stability of high data-rate video delivery and low latency achieved."
Marie-Pauline Roukens, MD, AmbulanceZorg Groningen is satisfied with the results, stating "Ambulance services are striving for higher quality and impact in prehospital healthcare, preferably with more efficiency. We wish to progressively improve pre-hospital triage, so it is important to make correct and timely decisions. These results are a promising start to help us get there."
Improved triage with patient video and data
Currently, a remote CMO can only make decisions about a patient via an audio connection (telephone) or through a dedicated channel via the dispatcher. The CMO has no visual of the patient for assessment. The ambulance crew often makes conservative decisions (over-triage).
A high percentage (15-30%) of cases are brought to hospital where treatment in situ would suffice. When the paramedic uses wearable video-audio, shares a patient's vital parameters or ultrasound, the remote CMO can see what the paramedic sees and help accelerate diagnosis and decision-making.
Next steps
An ambulance can take the fastest route to hospital by considering real-time traffic information. Reliable (5G) communication between ambulance, roadside infrastructure and the transport facility will enable the vehicle to traverse road intersections and bridges with priority.
Besides higher data rate, which is required for the delivery of high-quality video streaming, 5G will also support low-latency and high-reliable communication - crucial for live time-critical services.
The next step of this H2020 5G-HEART research will be testing simultaneous delivery of video-audio and real-time smart intersection control for ambulance services, using full-fledged 5G technology.
Contact us
Haibin Zhang

Functie:

Professor Mobile Networks

Specialist and strategist in next-generation wireless networks, Green Wireless, and radio/wireless/mobile communications in general. His recent focus is 5G/6G radio networks and how 5G/6G may empower vertical sectors. Coordinates knowledge acquisition activities in the area of network technologies, in particular for international and European collaboration.