TNO publishes fully integreated Annual Report 2022
Today TNO's Annual Report 2022 was published. For the first time, it concerns a fully integrated annual report, in which sustainability is fully incorporated into the general annual report. In this way, the crucial social contribution that TNO makes becomes even clearer, as does our promise to society to contribute to solutions for a safe, healthy, sustainable and digital society.
In 2022, TNO could proudly look back on nine decades of innovation with an impact on society. We did this, among other things, with a TNO90 event for colleagues and stakeholders. "With this integrated annual report, we have not only clearly identified those stakeholders, but also the value we create for them," said Susan Swarte CFO on the Board of Directors.
Visible in society
The annual report 2022 contains the results of the first year of TNO's new strategy period 2022 – 2025. Tjark Tjin-A-Tsoi, CEO TNO: "We are visible on many innovative fronts in society. And we are financially healthy and distinguish ourselves as an attractive employer. In addition to the financial and sustainability performance, the annual report also describes the various published new insights (NPOVs), our launched spin-offs and started strategic change programs". The report looks ahead to the clear goals, our 'moonshots', that we want to achieve before 2030. This makes it very concrete what impact TNO wants to achieve, working in accordance with the principles for sustainable business operations of the United Nations Global Compact.
Annual Report 2022
Read a comprehensive review and find out more about our achievements.
Get inspired
566 resultaten, getoond 1 t/m 5
Data-driven approach increases road maintenance efficiency and sustainability
The detailed mapping of the load-bearing capacity of all national roads will enable more proactive, efficient, and sustainable maintenance. This data-driven approach to the road network is one of the projects within the Agreements Framework of the Ministry of Infrastructure and Water Management (IenW), Rijkswaterstaat, and TNO.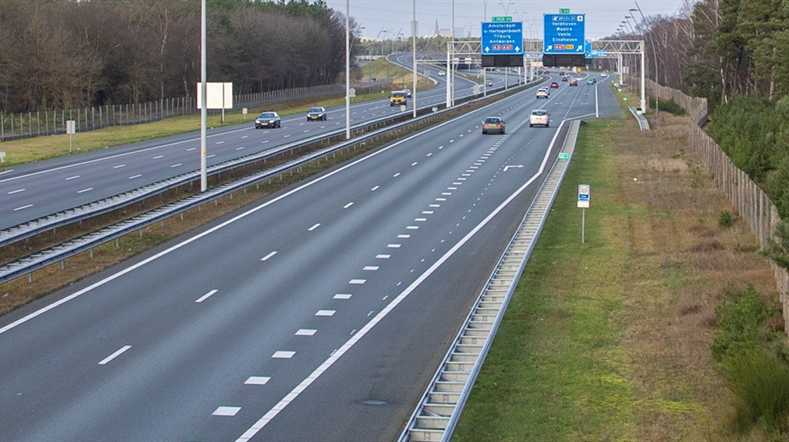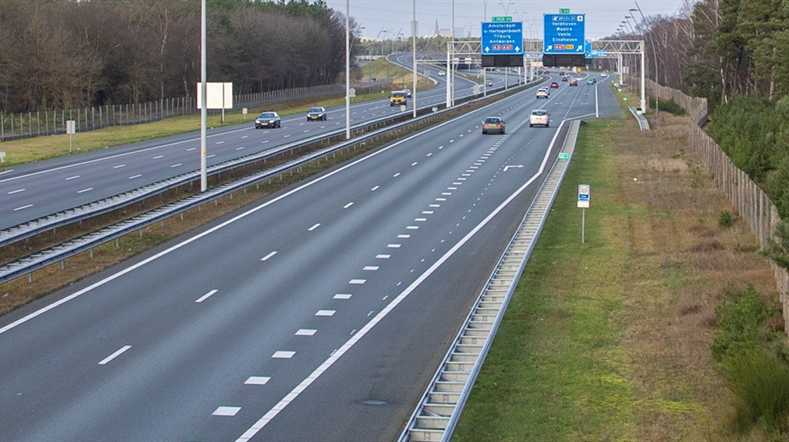 Microplastics in clothing: research into reducing textile fibres
Textile is the fifth largest source of microplastics. TNO has developed a new measurement technique to identify microplastics in textile.
Time setters: 200 times less iridium needed for green hydrogen production
In this episode of Time setters, we speak to time setter Lennart van der Burg, Cluster Manager for Green Hydrogen, about the breakthrough development in electrolysers and how we can produce green hydrogen on a larger scale.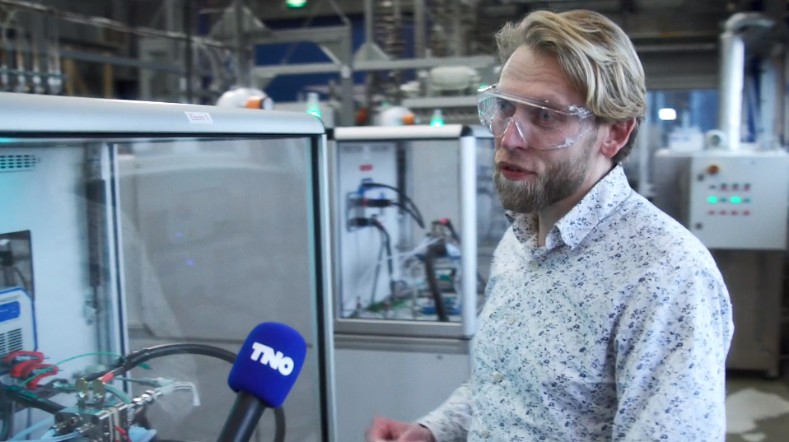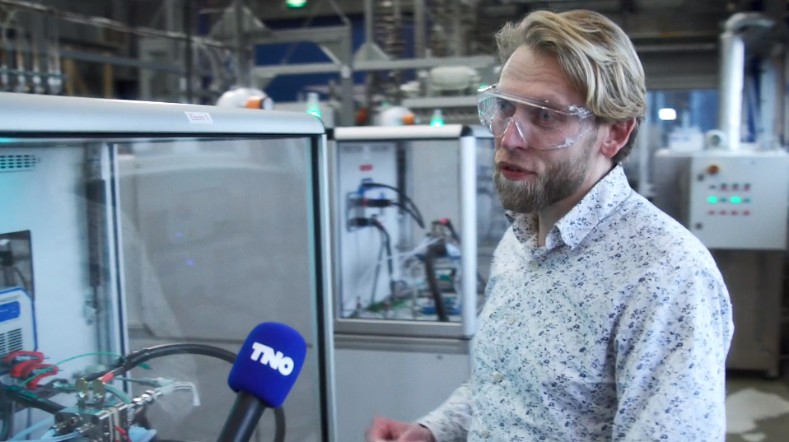 From plastic free to future-proof plastics
The increasing demand for plastics requires structural change. To make that happen, together with Fraunhofer UMSICHT, we present a white paper with four strategic approaches for a circular economy.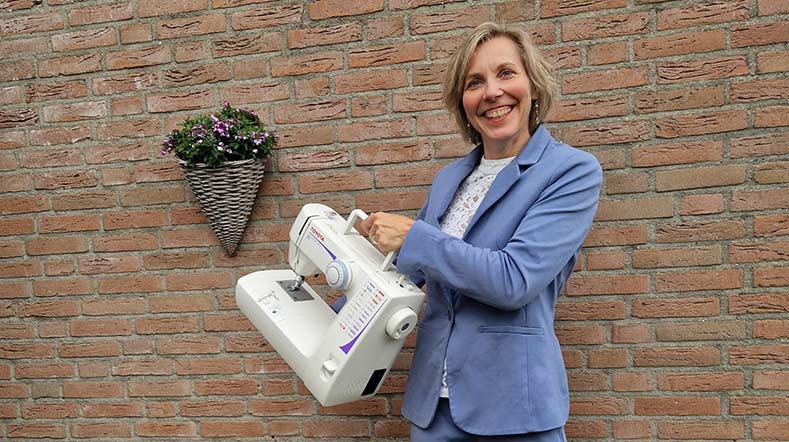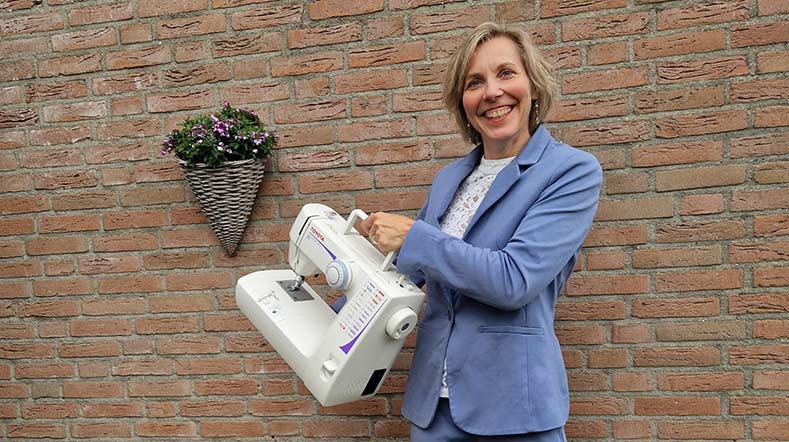 The Netherlands takes the lead in development of third-generation electrolyser
In the 'Third-generation electrolyzers' project, a consortium led by TNO is developing a completely new type of electrolyser. This new design will offer higher efficiency, lower costs and a circular design, with the aim of facilitating large-scale production of green hydrogen.