From plastic waste to circular plastics
Less plastic waste, lower CO2 emissions, and less use of fossil raw materials. To achieve this, we're doing independent research on circular plastics. From innovations for new plastic product designs to sustainable technologies for recycling plastics. With circular plastics, we're contributing to a more sustainable future.
Increased use of plastics
Plastics are strong, flexible, and lightweight, and these versatile properties mean that their use continues to increase. Between now and 2050, plastic use is expected to rise from 350 million tonnes to more than 1 billion tonnes, due among other things to:
the growth in population and wealth in Africa and Asia

the use of more and smaller packaging

societal developments, such as urbanisation and family composition.
This brings major challenges, such as plastic waste, use of fossil raw materials, and CO2 emissions. We therefore need a systems transition. We're keen to contribute to innovative solutions through research on circular plastics.
Increase in microplastics
With the increasing use of plastics, more and more microplastics are formed as well. These solid particles, smaller than 5 millimeters, are created through wear and tear during use, and are formed through the degradation of plastic waste present in the environment.
Microplastics are potentially harmful to humans and the environment. Therefore, the Dutch government applies the precautionary principle, whereby we must minimize the use, formation and spread of microplastics.
By 2022, we have conducted extensive research on microplastics and identified the major contributors to microplastics and measures to reduce microplastics.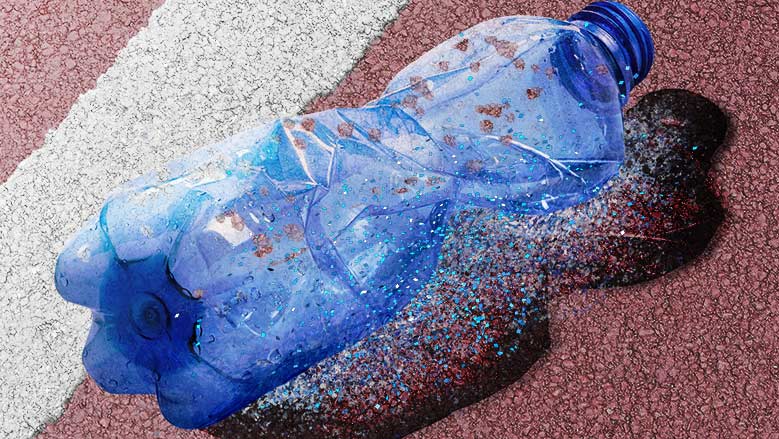 Read why reducing microplastics is essential and achievable
Circular plastics
For the transition to circular plastics, we take a close look at the entire supply chain. From the impact of different scenarios on CO2 emissions and material use to health and economic feasibility. To this end, we combine our expertise in life cycle analysis and life cycle costing with technological knowledge of recycling techniques. We make the right choices – systemic and otherwise – based on impact assessments. The guiding principle is the preservation of economic, ecological, and societal values in the chain.
Laboratory research and advice
Because successful recycling starts with good design, we develop short, medium, and long-term plans for circular plastics. For this purpose, we combine laboratory research, pilot tests, and advice. We're also developing technologies to improve sorting and mechanical recycling. In the Brightlands Materials Center, we develop new packaging that's more recyclable. And in the public-private partnership Brightsite, we create, for example, industrial demos in the area of chemical recycling.
Chemical and physical recycling of plastics
In other research, we're developing chemical recycling technologies for plastics. We do this through depolymerisation and physically through dissolution. This is how we separate monomers or polymers from additives such as flame retardants.
Want to know more?
Download our white paper 'Don't waste it! The dark side of today's plastics must be tackled urgently'.
Get inspired
12 resultaten, getoond 1 t/m 5
Surprisingly, in addition to packaging, car tyres and agricultural plastic biggest sources of microplastics in the Netherlands
TNO's microplastics model has identified the biggest contributors to microplastics. There is also insight for action against microplastics.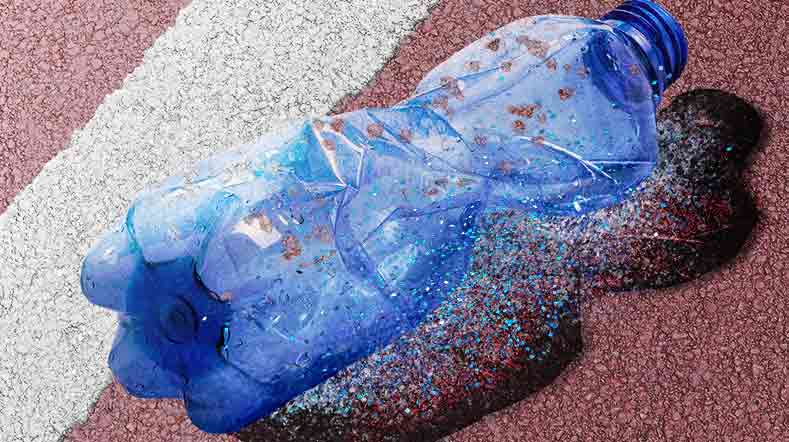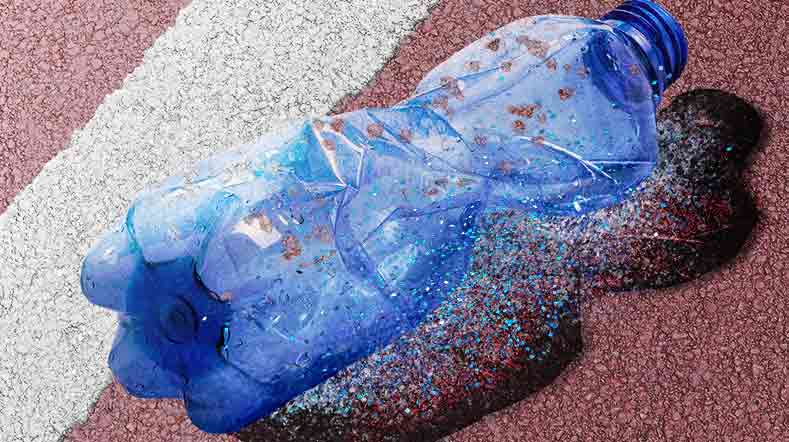 Plastic waste in Indonesia gets value in 2 new P4G projects
TNO is working in a P4G's "Plastics in Circles" partnership. In two new projects we are working together on reducing plastic waste in Indonesia.
Microplastics and the unknown risks
What are microplastics and what are the effects on people and the environment? At TNO, we research the risks of and solutions to microplastics.


Polymer solutions
How can we make plastics more sustainable? By extending their service life. We are researching the degradation of polymers and creating innovative solutions.


Recycled plastic begins with a good design
TNO is developing short, medium and long-term plans for plastic products that can be properly sorted and recycled.