TNO Green Print accelerates sustainable industry
Industry is responsible for almost half of the energy consumption, CO2 emissions and use of raw materials in the Netherlands. To accomplish a sustainable industry is a huge task which requires taking radical long- and short-term decisions on an ongoing basis. Making the right decisions not only requires facts and figures, but also insight into how the value chains of industrial companies, their suppliers and other parties involved develop.
TNO Green Print
TNO launches The Green Print: A blueprint for a radical greening of your value chain in the industry sector. Customization: From calculation models that lead to new government policy to a specific CO2 capture solution for a chemical company. All available knowledge, experience and innovations are processed in a TNO Green Print into a specific solution. In this way you can contribute to the acceleration of a clean industry in 2050.
'The industry is responsible for almost half of the energy consumption, CO2  emissions and use of raw materials in the Netherlands.'
Watch the webinar: Industry CO2 neutral and circular in 2050
In this webinar on 28 September we discuss opportunities and challenges with different market partners and come up with tailor-made solutions for a sustainable and circular industry.
Clearly defined solutions: From fossil to renewable energy and use of raw materials
Many companies in the chemical and process industries are wondering what their future will be like and which path to take in order to produce sustainably in the long term. The biggest challenge is the transition from fossil to renewable energy (decarbonisation), and the use of sustainable raw materials (recarbonisation).
What is TNO's contribution?
TNO helps to accelerate this development by supporting the government with policy and regulations and the industry with technical solutions, knowledge and applied science. In doing so, we create value transition joint business models that enable the government and energy transitions to form new chains. With our "Green Prints" we offer parties in the industry concrete solutions for sustainability and acceleration of the energy transition.
Industrial transformation: sustainable value chains
Traditionally, industry has been accustomed to relying on fossil-based raw materials such as coal, oil and gas. Their operations and infrastructures have been based on these raw materials for decades. The challenge now is to transform the industry and find new ways towards a carbon free and CO2 neutral industry and to face out fossil energy supply and making a sustainable and green value chain. Manufacturing products using sustainable and renewable energy. The task is to ensure that industry can continue to make products but without harmful emissions.
The transformation to sustainability means that companies must operate in value chains other than those to which they are accustomed. Suppliers must provide sustainable raw materials and fuels. There are many uncertainties, such as the availability and supply of renewable energy and raw materials, new legislation, and changing market demands.
How TNO Green Print accelerates a sustainable industry
We help to face this task by supporting governments in their policy development, and working together with the industry on technological solutions. In this context, we create so-called collaborative business models, knowledge and technologies which enable parties to establish new value chains. With our 'Green Prints', we offer clearly defined solutions to policy makers, managers energy transition in the industry.
TNO has a solid foundation of expertise in the field of sustainable energy, electrification and production of hydrogen, CO2 capture and reuse raw materials.
We work closely with companies and government, knowledge institutions and governments in Europe and beyond.
New technology that will allow the capture and re-use of CO2 in the industry that was previously impossible.
A technology for recycling and re-use plastics.
Cooperation between government and industry
Now that the electricity and gas infrastructure is facing large-scale expansion and renewal, the government must be able to answer the many questions that may consequently arise. As an independent knowledge-based organisation, TNO advises and supports ministries, provinces, municipalities and regions in implementing effective policies. We also bring public and private parties together. As an orchestrator of innovation, we help government and industry to join forces. This requires more transparency from both sides. With our energy experts, economists, behavioural scientists and other disciplines, we offer all the knowledge required to help accelerate the sustainability of industry.
We work with government, suppliers and industry together in projects and platforms to develop and upscale technologies. Our aim is to make this possible within a few years, and on a large scale.
Projects, papers and collaborations
Recently, we have been working together with industry and parties in projects and platforms to develop and upscale sustainable solutions for the industry.
Industrial electrification
Together with tech employers' organisations FME, Deltalinqs, the Port of Rotterdam Authority and InnovationQuarter, we established the Fieldlab Industrial Electrification (FLIE). FLIE offers companies practical support and clearly defined solutions for transitioning from fossil fuels to electrification.
In line with this, we are working with companies in the manufacturing industry to optimise electrolysers. This is done in the Electrolyser Makers Platform.
Hydrogen
To keep the energy transition feasible and affordable in the short term, it is essential to use blue hydrogen. Our SEWGS breakthrough innovation enables steel producers and refineries to cheaply and easily convert CO2 captured from process gases into blue hydrogen.
With our knowledge partner Forschungzentrum Jülich, we are developing a joint German-Dutch hydrogen market which has the potential to grow to seven times its current size by 2050. In the HY3 project, we are exploring new value chains with our partners. Hydrogen production on the Dutch and German North Sea will then be connected to large industrial clusters in both countries.
Biofuels
The transport sector is a major consumer of fossil energy. The proportion of renewable energy is only a few percent. European regulations require this to be 14% by 2030, of which 3.5% must be biofuels to provide affordable biofuels for road transport, shipping and, eventually, aviation.
System transition
The transformation to a sustainable industry requires system changes. Our society faces major challenges from climate change, depletion of natural resources, loss of biodiversity and other threats. Collaborative business models support working on practical applicable methods to help coalitions of parties shape the transition.
Two scenarios illustrate a vision for energy supply in the Netherlands after 2030 and provide insight into the implications of the more stringent targets. They show how a climate-neutral energy system can be achieved by various sustainability initiatives. The starting point is the pursuit of an energy system at the lowest cost to society.
Energy transition
The energy transition must happen more quickly. For a number of dominant sectors, TNO indicates important options that could accelerate the current pace of development. It has also established which knowledge questions per sector still need to be answered. It is clear that the energy transition requires much more than only technological solutions. At least as important are costs, behaviour and the availability of professionals.
Contact us
Martijn is in charge of programme management and business development for the VoltaChem Shared Innovation Programme on Power-2-X, and for cluster management at TNO's  programme on industrial transformation. "Transformation of our society, and more specifically the industry, towards CO2 neutrality will take a tremendous collaborative effort of public and private stakeholders, nationally and internationally. It is my aim to connect people across disciplines and organisations, employing the latest innovation, technology and business insights, in order to help them accelerate towards a carbon-neutral society."
Get inspired
31 resultaten, getoond 1 t/m 5
Course on the Essentials of Pulsation and Vibration Control PVC in Process Installations
The PVC course will be organized again by TNO! In a two-day course, you will be introduced to the essentials of pulsation and vibration control in process installations.
Startdatum

:

-

Locatie

:

TNO location Delft, Leeghwaterstraat 44, The Netherlands
European Industry & Energy Summit 2022
Join TNO and industrial and energy leaders at the European Industry & Energy Summit 2022 on November 29th and 30th 2022 at Brightlands Chemelot Campus
Startdatum

:

-

Locatie

:

Brightlands Chemelot Campus - Geleen
Climate goals achievable with strategic approach
Both globally and in the Netherlands, we are lagging the Paris climate targets. Meeting the climate targets is urgent, but possible. TNO advocates an integrated approach and demonstrates how we can speed up the process towards climate neutrality.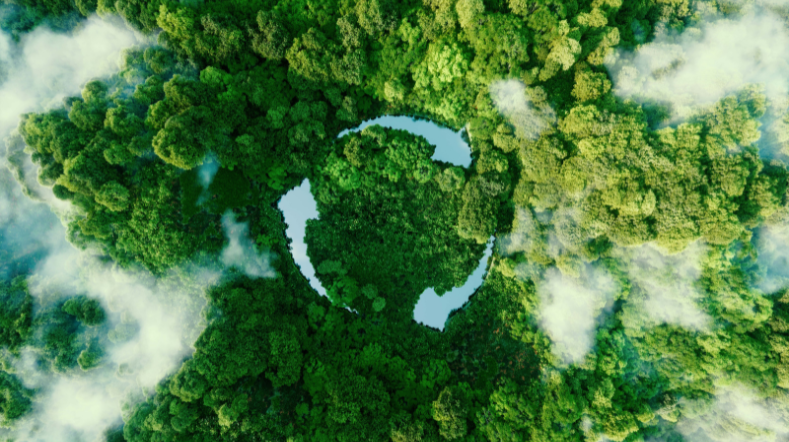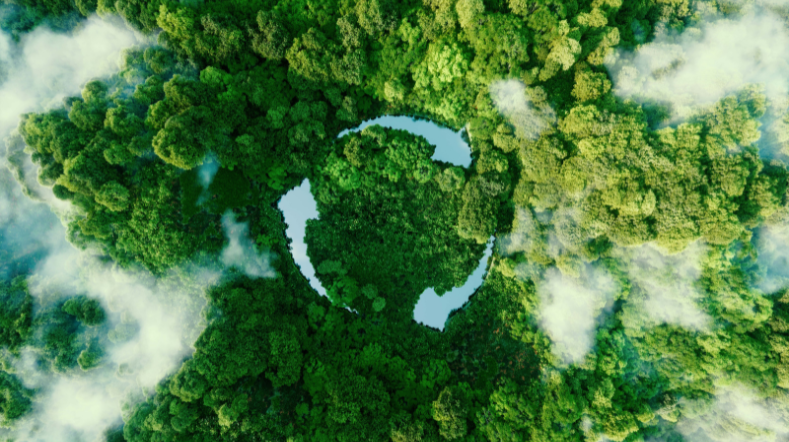 Breakthrough electrolyser development: 200 times less iridium needed
Produced via electrolysis using electricity from the sun and wind, green hydrogen has a crucial role to play in the energy transition. Iridium is a scarce material that is presently essential to electrolysers working with the commonly used Proton Exchange Membrane (PEM) technology.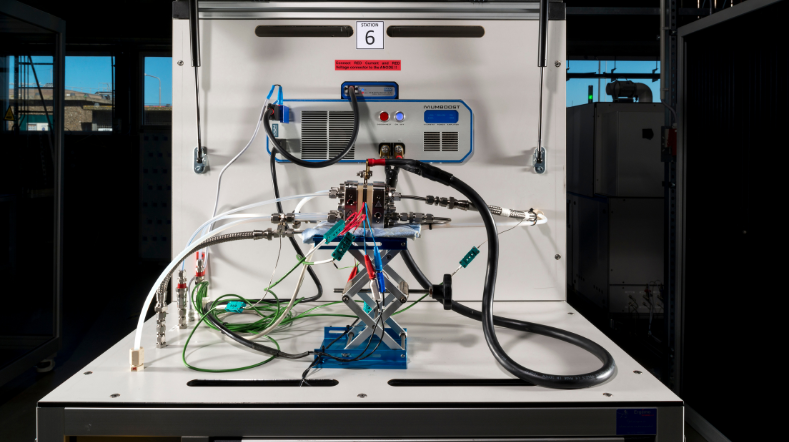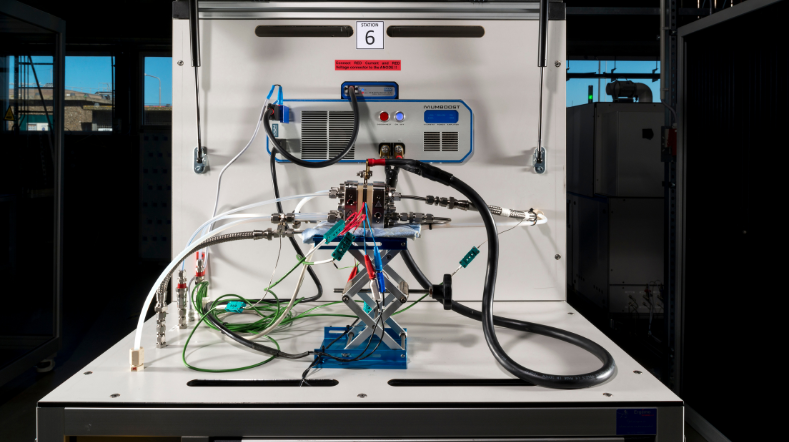 Webinar: Industry CO2 neutral and circular in 2050
The necessary sustainability of the industry poses many challenges. Climate targets are being tightened up and have gained momentum in recent years. Decision makers want to know: how do I continue to make a profit in that new context? In this webinar on 28 September we discuss this with partners and come up with tailor-made solutions.