Accelerating energy transition built environment and infra with SolarEMR
In cooperation with
TNO, imec, ZUYD, HeLMo – CRIG, Soltech, KU Leuven, ZigZagSolar, RWTH Aachen, Haulogy.net, DCINERGY, AME
The main goal of the SolarEMR project is accelerating the energy transition in the built environment and near long stretched infrastructure. The project partners will do that by demonstrating automated production and integration of customized photovoltaic (PV) modules and power electronics (PE). And by demonstrating fast deployment. This while matching regional demands, European legislation and public acceptance of integrated building components and larger scale regional applications in infrastructure.
Opportunities regional SMEs
Previous Interreg projects between Flanders, the Netherlands and Germany, more specifically in the EMR region, have shown that the technical know-how for the development of building-integrated PV (BIPV) (PV OpMaat) and infrastructure-integrated PV (IIPV) (Rolling Solar) is present within this region and generated many opportunities for regional SMEs that will contribute in the value chain of this follow up proposal.
Project SolarEMR
In parallel to these projects, integrated PV is on the rise worldwide and this trend offers opportunities to bring integrated PV production to Europe. This matches with the European policy to bring back the production of key technologies to European countries. In addition to upscaling the technologies demonstrated in previous projects, this can be done by optimally interweaving this integration of PV with the local, more traditional construction sectors.
After having demonstrated that the technology for custom and mass production of PV is present, the project partners also want to demonstrate in this project that the resources are there to translate this into a concept where the production process is geared towards automated integration in end products. Examples of these end products have already been demonstrated in previous projects, but always on a small scale and with manual labour in the integration phase.
In this project SolarEMR, the emphasis lies on the design process, taking into account all production steps up to the final integration in infrastructure and building elements and also taking into account on site placement in a realistic, full scale demonstrator.
Interrreg Euregio Maas-Rhine
This project is being carried out with a contribution from the European programme Interreg Euregio Maas-Rhine, which promotes innovation, renewable energy, a healthy environment and the labour market through cross-border projects.
Partners
A collaboration of TNO, ZUYD, Helmo-CRIG, Soltech, KU Leuven, ZigZagSolar, RWTH Aachen, Haulogy, DCINERGY and AME.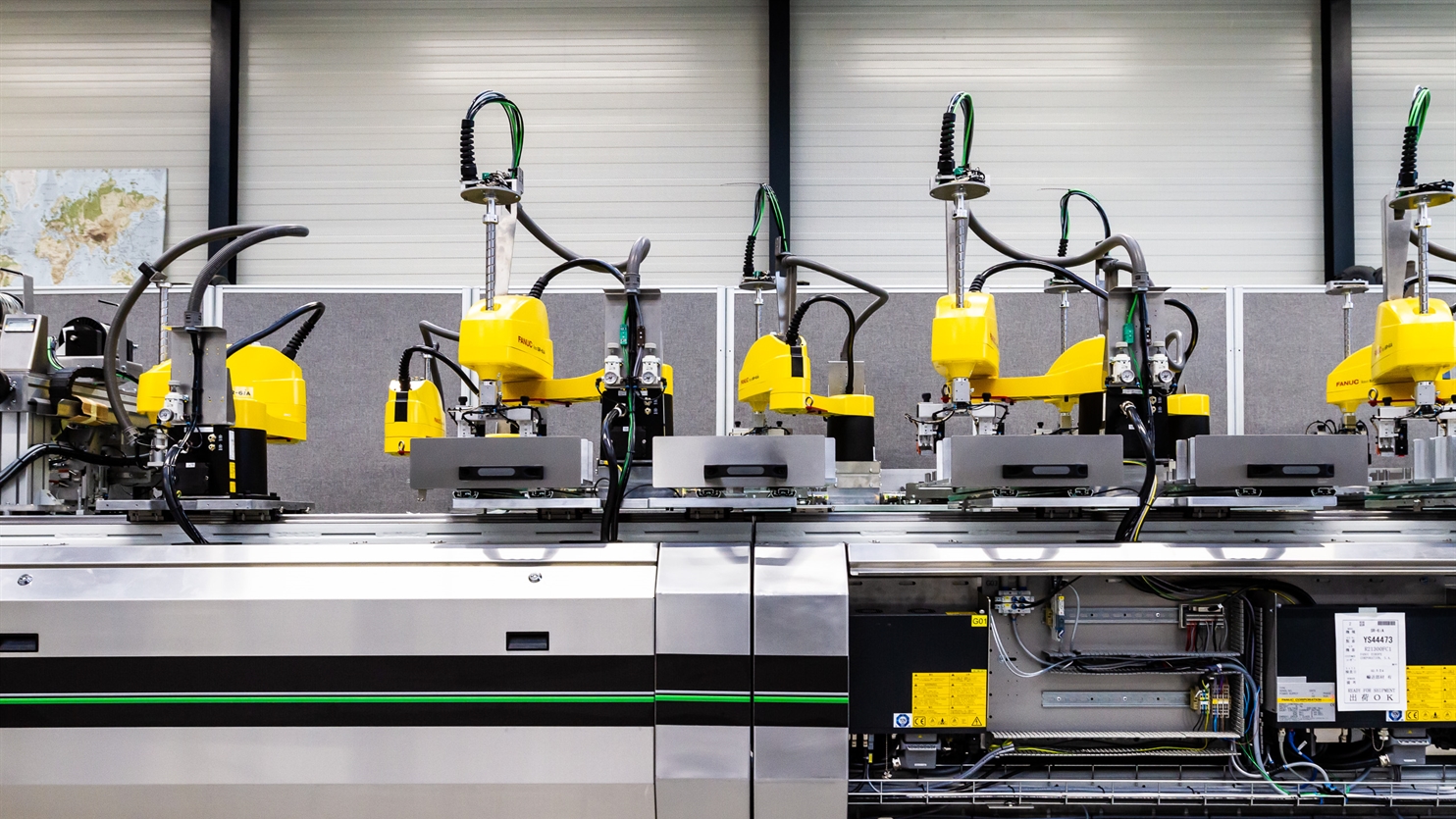 Interreg Euregio Maas-Rhine
Contact us
Peter Toonssen

Functie:

Business developer

Marc Koetse

Functie:

Program coordinator
Get inspired
8 resultaten, getoond 1 t/m 5
Webinar: The next generation of solar technologies
How to make solar energy smarter and greener? Join our webinar to delve into cutting-edge developments in photovoltaic (PV) technology, circular solar solutions, flexible modules, and tandem architecture.
TNO's view of 2030: using every surface for solar power generation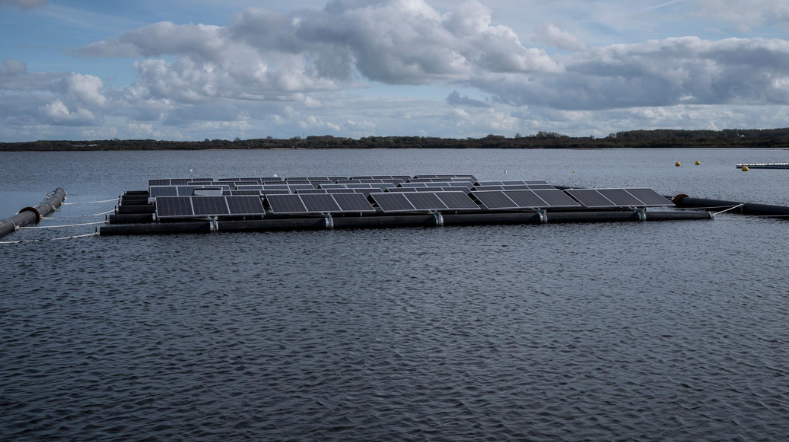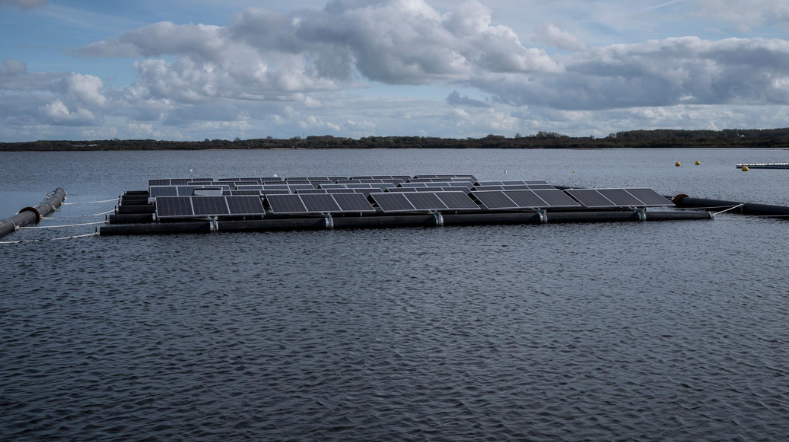 Brabant at the forefront of new solar energy developments with strategic investment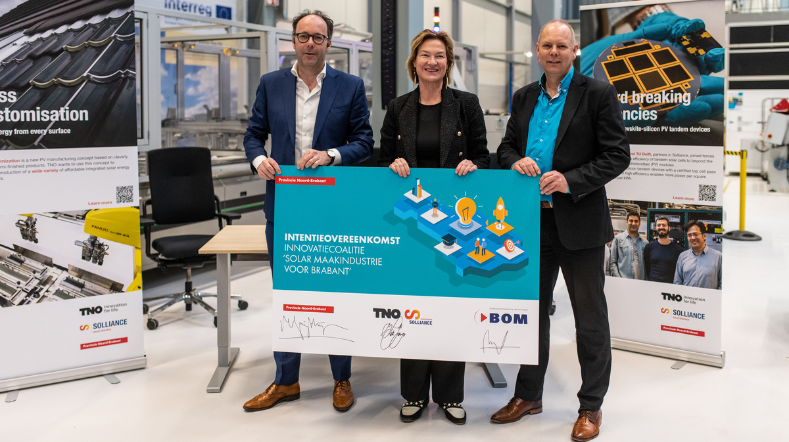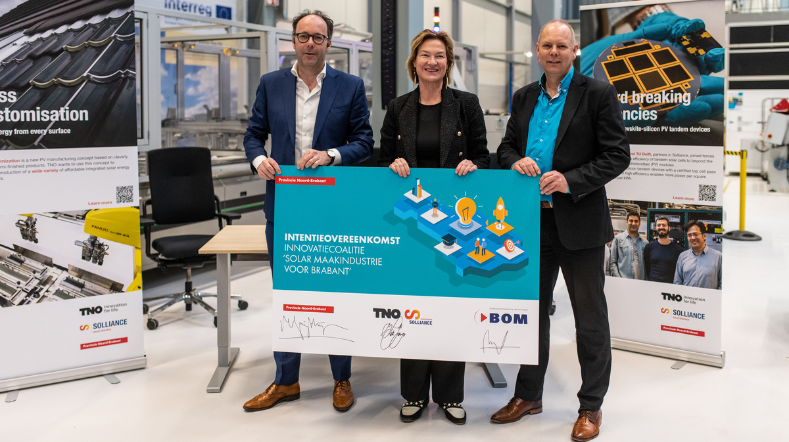 Solar energy
Silicon solar panels and circular design