Keeping the electricity grid stable when there's a surplus of wind and solar
In cooperation with
Wageningen Research
How will our future electricity grid remain stable and affordable? SWITCH is a small scale lab in the middle of the Flevopolder, but the results of the experiments that are planned here are of great importance in being able to realise a sustainable society. TNO and Wageningen Research are jointly investing in this new facility, called 'SWITCH'.
Switch to the future
Under the motto 'Switch to the future', they will investigate how our future renewable energy system, with wind and sun as the most important sources, can remain stable and affordable.
Initially SWITCH, made possible by the Ministry of Economics and Climate, consists of a number of small wind turbines, a small solar farm, an electrolyser and a battery system. By connecting these in a flexible way with each other and with the electricity grid, the whole works as one sustainable power plant. Wageningen Research and TNO, together with partners, are conducting research on this facility. Wageningen Research is concentrating mainly on hydrogen applications for the agricultural sector, while TNO is investigating how the grid can process the large quantities of electricity produced by offshore wind farms from 2030 onwards.
SWITCH provides opportunities to innovate the application of energy production and storage within the agricultural sector. For example, the agricultural sector is dealing with energy production from sun and wind that does not match the energy consumption of an agricultural company. Hydrogen storage could be the key solution towards fossil-free agriculture.
Webinar: Switch to the hybrid energy system
How will our future electricity grid remain stable and affordable? Watch the webinar and get an insight into the technological and societal solutions for our future energy system.
Capturing fluctuations in the electricity grid
In the pilot station the wind turbines, solar panels, electrolyser and battery systems are linked together in such a way that the energy supply can be matched to market demand and make optimal use of the electricity grid. This offers TNO's experts unique opportunities to test and develop control strategies for a wide variety of configurations in the field.
An important problem for which they are developing solutions is the significant fluctuations in the supply of wind and sun throughout the year. At a peak in demand, a gas-fired power station can now be brought into play, but in the future we would rather not use this option or only use it as little as possible because of CO2 emissions. So other ways are needed to cope with fluctuations in supply and demand and to achieve today's flexibility in other ways.
Stability and business case
At times when the wind turbines are running at full power, overproduction may occur, causing market prices to fall sharply and possible congestion in the electricity grid. One possibility is to convert the electricity to hydrogen by means of electrolysis and transport it to land for direct use or storage. Another possibility is storage of electricity in a battery system. At times of insufficient energy supply from wind and sun, part of the peak demand can be supplied by discharging the batteries and temporarily reducing hydrogen production. These issues are not only technological because the price of electricity also plays an important role. Simulated market prices are therefore used in the management of the field lab to arrive at a good business case.
Various innovations
Many questions still need to be answered in order to optimally align the sustainable supply with the demand of end users. In the field lab TNO works together with industrial partners and universities on various innovations. One of these, 'flexible power dispatching', is designed to determine when it is advantageous to convert the generated electricity into hydrogen via electrolysis or to store it in batteries or supply it to the grid. This avoids slowing down the production of the wind turbines as much as possible. Conversely, there may be no wind but demand. In every supply and demand situation the right choice must always be made technically, organisationally and economically.
Floating solar panels
In the near future, floating solar panels at sea between wind turbines will also be able to generate energy. TNO is investigating how best to connect these to the turbines, because a separate cable to land would be far too expensive for offshore solar farms. TNO wants to realise the necessary innovations in this still largely unexplored area.
Cybersecurity
Reliability is one of the keywords for the future energy system. Security of supply is one aspect of this, but it goes beyond the protection of the wind turbines against damage, and thus loss of production, and to the system. In SWITCH, cybersecurity experts from TNO will test innovations that ensure that the grids are extremely well protected against external attacks.
Get inspired
5 resultaten, getoond 1 t/m 5
TNO helps study effectiveness of Black Blades with sensors, cameras and radar
TNO is using various sensors to study the conditions under which birds fly into a wind turbine with and one without a black blade and the effect the black blade has on bird behaviour.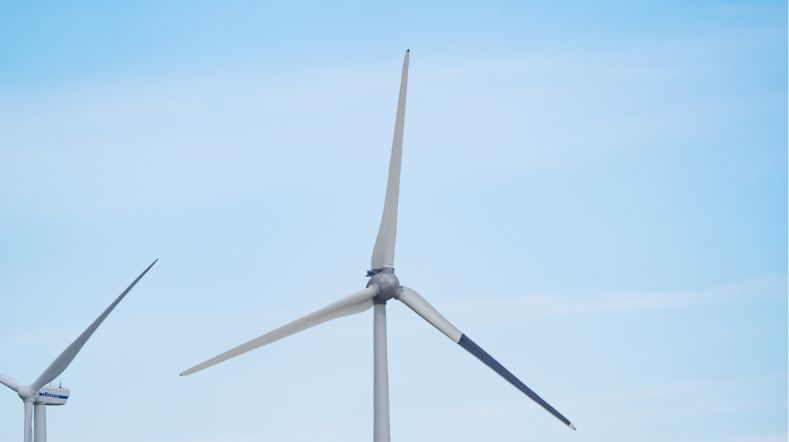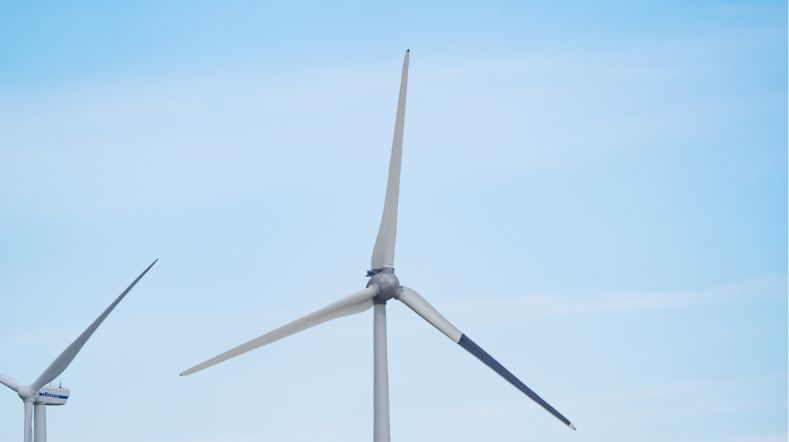 Consortium with TNO searches for Stone Age remains at the bottom of the North Sea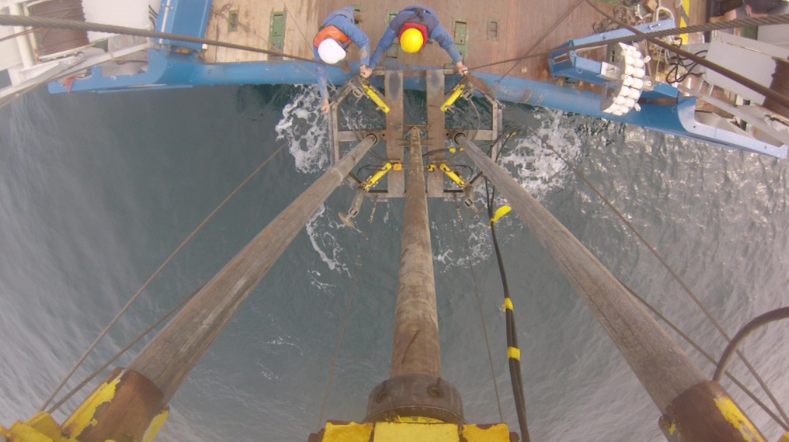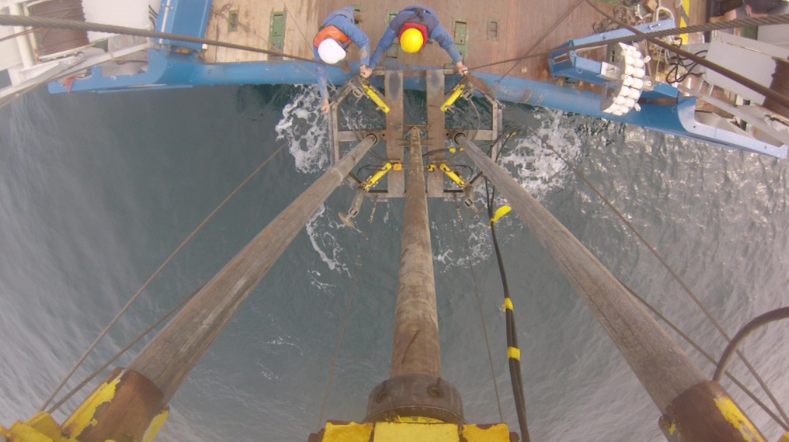 Combining offshore wind and floating solar to reduce costs of green hydrogen
Profitability offshore wind in 2030 not self-evident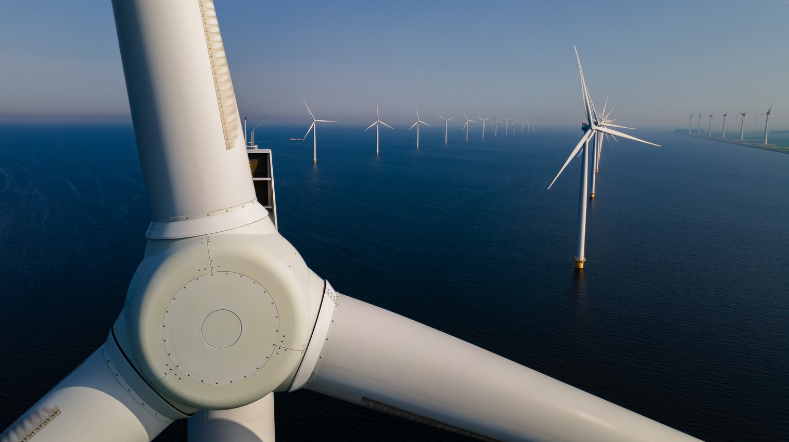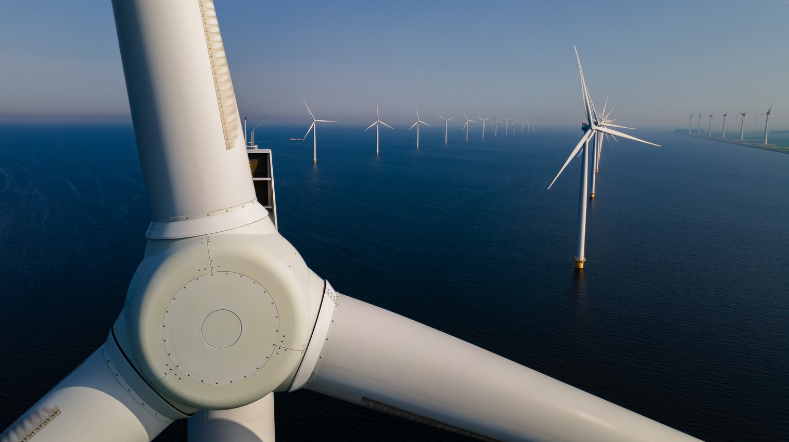 Cooperation North Sea countries accelerates energy transition in the North Sea