Laser satellite communication
There is a growing demand for more data, due to, among other things, the advent of self-driving cars, social media with more videos, and the 'Internet of Things'. The existing connections cannot meet that demand. Laser satellite communication offers a solution.
What is laser satellite communication?
Laser satellite communication is optical communication that uses satellites. Satellites send information to Earth via laser signals, or invisible light signals. This makes data transmission much faster than using the radio frequencies that we currently use for communication all over the world.
Optical satellite communication via a satellite network
The laser signals connect satellites with each other directly using so-called inter-satellite links. But they also connect satellites and receiving stations on Earth. A receiving station can also be built into an aeroplane, providing internet during the flight. Laser satellite communication works best if you build a network of multiple satellites. These exchange data among themselves and then send it back to Earth.
Creating an effective laser communication network requires dozens or even hundreds of satellites. Together, they can reach the entire surface of the earth. There are a number of companies and institutions building these networks. SpaceX is doing it with StarLink, the European Space Agency ESA is building EDRS. These networks consist of satellites that are becoming ever smaller and cheaper.
The advantages of satellite communication
Laser satellite communication allows you to send much more data. Its power consumption is much lower, and, at the same time, its efficiency is higher. Moreover, it can be as much as 10 times faster than normal communication. Using laser satellite communication, you can process a terabit of information per second. That's about 125 gigabytes. Its speed is the equivalent of simultaneously streaming 200,000 Netflix films in HD quality. Laser satellite communication is also much safer than radio communication because it's much harder to eavesdrop. That's why this form of communication is also very interesting for the Ministry of Defence.
More data processing needed
Laser satellite communication offers advantages, but it is also necessary. For example, the advance of the self-driving car is unstoppable. These autonomous vehicles process gigabytes of data every second. And it's not just cars that are getting smarter and, therefore, need more data. Our homes can also do more and more. Thermostats, refrigerators, and smoke detectors – an increasing number require an internet connection and process more and more data.
To process all that data, the current radio frequency spectrum is no longer enough. It's too limited in terms of data processing. And a lot of people are already using it, creating scarcity and disruptions.
Our work
We work with more than 30 researchers to develop satellite communication. We focus on the optical part, collaborate with various parties, and do research on RF technology.
The optical part
We don't build the whole satellite, but only the optical part through which the satellites communicate with ground stations and optical terminals for inter-satellite communication. We are also developing the key technologies needed for the future, more advanced terminals. Some examples are high-precision mechanisms, optical components, the production of mirrors, and components for photonics. An important task for us is to make the components smaller, cheaper, and, therefore, more commercially interesting.
Collaboration
We frequently work with the Dutch and European space and high-tech industries. Our country has many companies that are already building microchips or other components relevant to laser satellite communication. We help these companies to deploy their work processes and machines. This benefits both parties.
RF Technology
We are committed to researching radio frequency (RF) technology for satellite communication. Our focus is on phased array antenna systems and the building blocks used to construct them. Whether you need an innovative step in MMIC design with GaN technology, an analogue multipaction-free front-end design, wide steering phased antenna design or RF lens antennas, you can trust us to translate the most advanced research results into new satellite communication technology.
Contact us
Ewa Kadziolka

Functie:

Business Developer, Space & Scientific Instrumentation

Contact me to partner with TNO and uncover new opportunities in Satellite Communication (SatCom) in the optical and radio frequency (RF) domains. I work with industry partners to develop innovative SatCom solutions and build technologies of tomorrow.

My work focuses on optical SatCom, radar/RF technology for SatCom, deep-space communication, Quantum Key Distribution (QKD) and 5G/6G technology for SatCom.
Get inspired
39 resultaten, getoond 1 t/m 5
Quantum internet enabled by space
Building on our combined know-how in quantum, free space optics and classical networks, TNO is working hard to enable quantum internet from space. In this webinar, Charlotte Postma and Gustavo Castro do Amaral will get you up to speed on the achievements so far, and the steps ahead.
TNO joins European collaboration to develop global quantum internet enabled from space
TNO and the Institute of Communication and Computer Systems (ICCS) and a consortium of other European partners, join forces in the LaiQa-project (Leap in Advancing of critical Quantum key distribution-space components).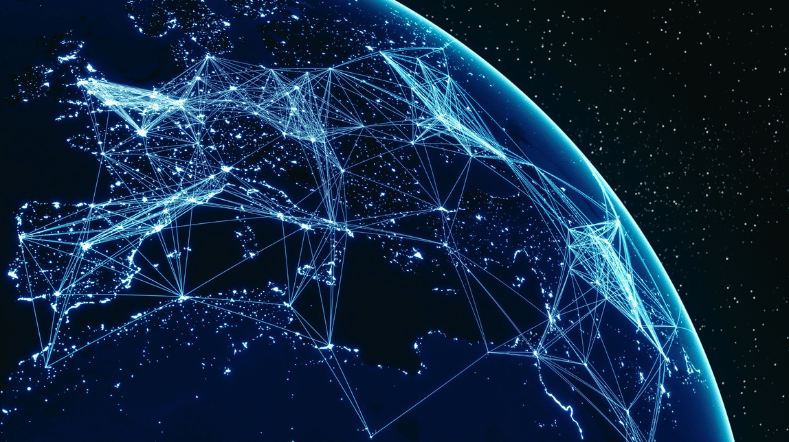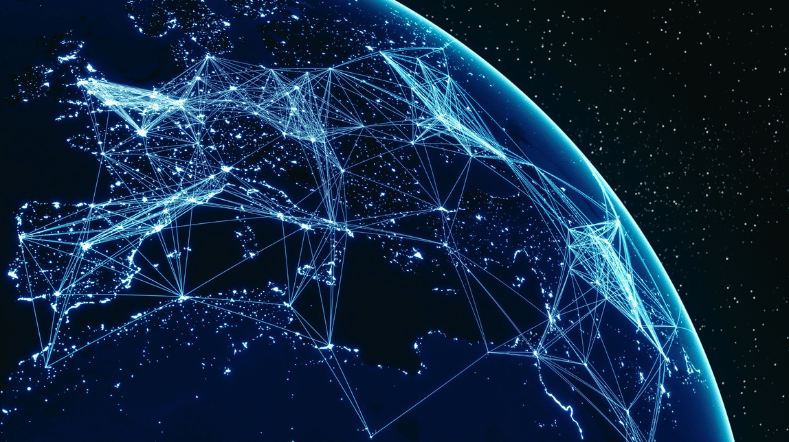 TNO & partners bring deep-space communication a step closer
Could there ever be a space station on the moon? Or a shuttle to orbit around Mars? Perhaps. But only if there's an effective communication system in place. Recently, TNO and its partners completed a project that will enable effective communication from a Lunar Gateway, an orbiter around Mars, or deep-space exploration missions. With the successful development of a breadboard optical communication terminal, TNO and its partners have brought the entire industry a significant step closer to its deep-space ambitions.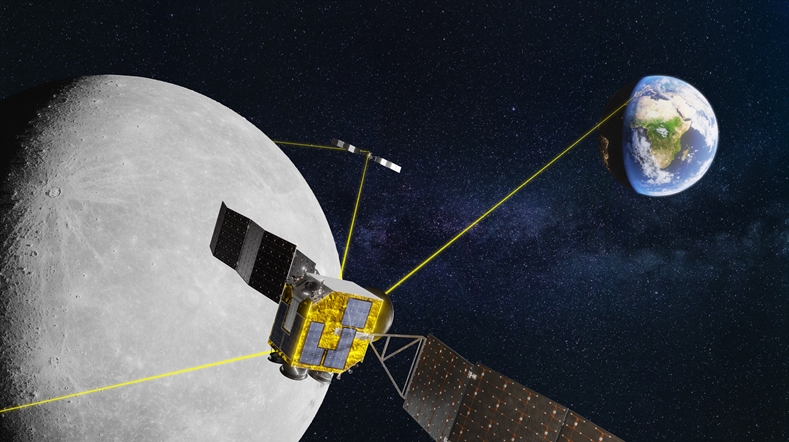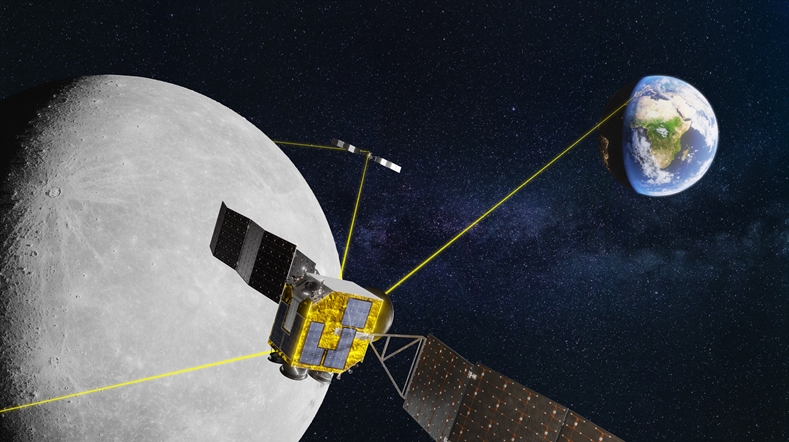 Satellite instrument OMI orbits Earth for 100,000th time
This week, the Ozone Monitoring Instrument (OMI) reaches a milestone: 100,000 orbits of Earth. This is extra special because the monitoring instrument was originally designed for a six-year mission after its launch in 2004. OMI has since been monitoring atmospheric emissions and the ozone hole for more than 18 years, which has provided a lot of useful data. This enabled TNO, for instance, to measure the effects of stricter air quality policies in European countries.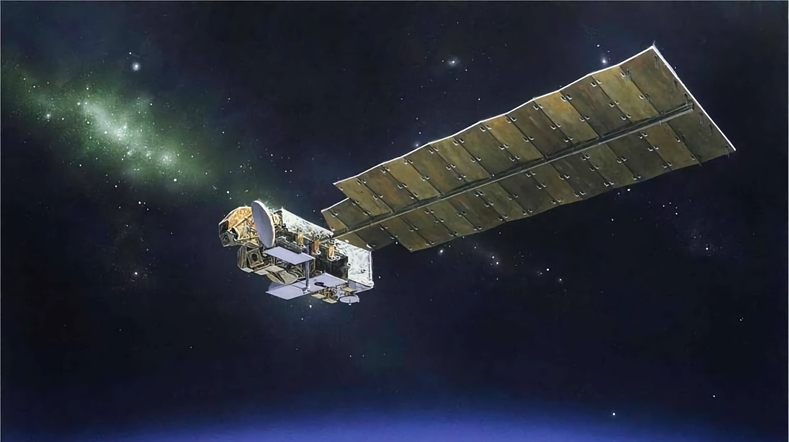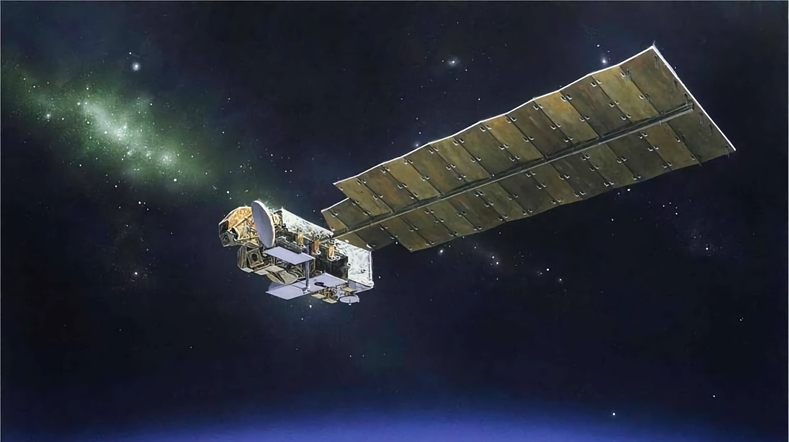 Jan Nijenhuis appointed Knight in the Order of the Lion of the Netherlands
Jan Nijenhuis Knight has been appointed Knight in the Order of the Lion of the Netherlands. This royal appointment is an acknowledgement of his ground-breaking research in the field of opto-mechatronics. Today, Jan received the decorations that go with this award from Marja van Bijsterveldt, mayor of the city of Delft.