Monitoring actual emissions: report summary
Measurements show that there is a gap between the European standards for motor vehicle emissions and the actual emissions on the road. For years, we have been measuring under real conditions the emission of harmful substances such as nitrogen oxides (NOx), particulates, and CO2 from passenger cars, vans and lorries, ships, and trains.
We fed the results into our models to predict air quality. This allows us to help governments, private parties, and users to make evidence-based decisions on improving air quality.
Accurately measuring emissions in practice
The measurements under real conditions are mainly done with the Portable Emission Measurement System (PEMS) and with the smart variant SEMS developed by TNO. This enables us to monitor emissions and driving behaviour on a daily basis. This data provides us with accurate, real-time data on emissions under all conceivable situations over an extended period of time.
The data is needed to understand under what conditions harmful emissions and CO2 emissions are high or low. With this knowledge, we can advise governments on how to improve air quality through source-based policy. For example, European emissions legislation, national incentive schemes, local environmental zones, and traffic measures. NGOs and environmental organisations also use our measurement data.
Advising consumers and manufacturers
We monitor large numbers of vehicles with relatively simple measuring devices such as SEMS. Owners of fleets of vehicles, both government agencies and companies (including lease companies), and private citizens can have our measuring equipment installed in their cars. This allows us to collect large quantities of measurement data on all types of passenger cars and delivery vans under various conditions. This means a great enrichment of our database and our calculation models with which we make emission forecasts and calculate future scenarios.
In the future, we will be able to tell individual consumers exactly which cars are actually clean and economical under normal use, and what driving behaviour contributes to this. We will be able to help vehicle manufacturers optimise the adjustment of the emission reduction system.
Emission factors for motorways and non-motorway roads to calculate air quality and nitrogen deposition
TNO publishes current data that are used to calculate emissions of environmental pollutants. These emission factors are used for the Standard Calculation Methods (SCM) 1 and 2 for air quality, and for determining nitrogen deposition with the help of the AERIUS calculation tool.
The Dutch government has an obligation to monitor air quality in the Netherlands annually. In addition, government agencies and companies have to determine the consequences of planned projects for air quality. To ensure that it always has the latest input data, the government has been updating air quality models annually since 2006 and publishes these by 15 March. Emission factors for nitrogen deposition, such as ammonia emission factors, are formally outside this obligation. There is considerable overlap between the two emission factors and TNO brings together both sets here with the latest input data.
Download here the emission factors for air quality as at 15 March 2022, and the 2022/2023 AERIUS release.
View our publications and reports
Download the 2022 report
Read more in the report 'Approaches for detecting high NOx emissions of aged petrol cars during the periodic technical inspection'.
Get inspired
29 resultaten, getoond 6 t/m 10
Safe and sustainable urban mobility
We develop and research smart, innovative measures and integrated solutions for the domains of mobility, liveability, and safety.
Hydrogen internal combustion engine accelerates CO2 reduction for heavy-duty applications
The transport sector must come up with innovative solutions in order to achieve the climate objectives. The hydrogen internal combustion engine is a promising option to drastically and quickly reduce CO2 emissions of heavy-duty equipment, while still meeting the requirements for engine-out pollutant emissions. This new, clean application of trusted technology is a promising alternative for the maritime sector to accelerate the energy transition.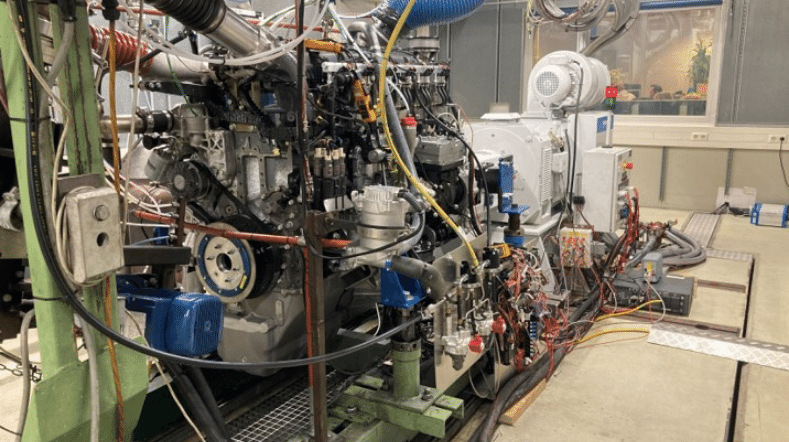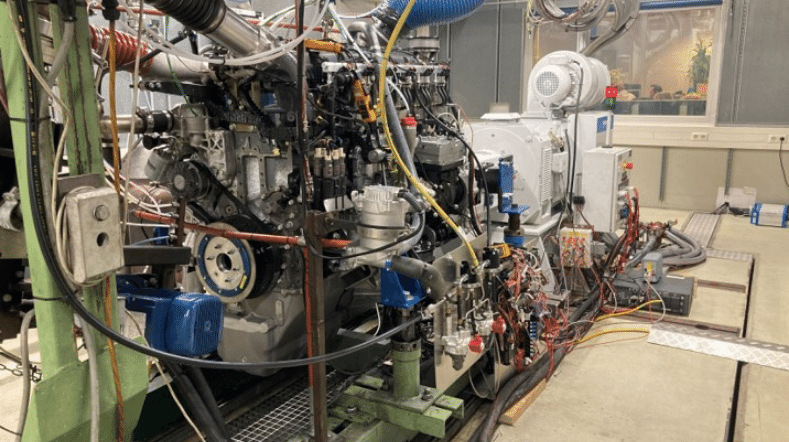 TNO's hydrogen internal heavy duty combustion engine wins prize at EARTO Innovation Awards
Today TNO won second prize in the category 'Impact Expected' at the 13th EARTO Innovation Awards for an innovative hydrogen combustion engine for the maritime sector. The innovation involves converting existing, heavy (diesel) engines in cargo ships to a clean, hydrogen combustion engine. The impact: almost 100% CO₂ reduction with short implementation times and costs! Due to our retrofit concept, existing engines can be retrofitted with the technology and have immediate impact without having to wait for the end-of life of the existing engines. The prize was awarded at a special ceremony in Brussels with wide political and stakeholder participation.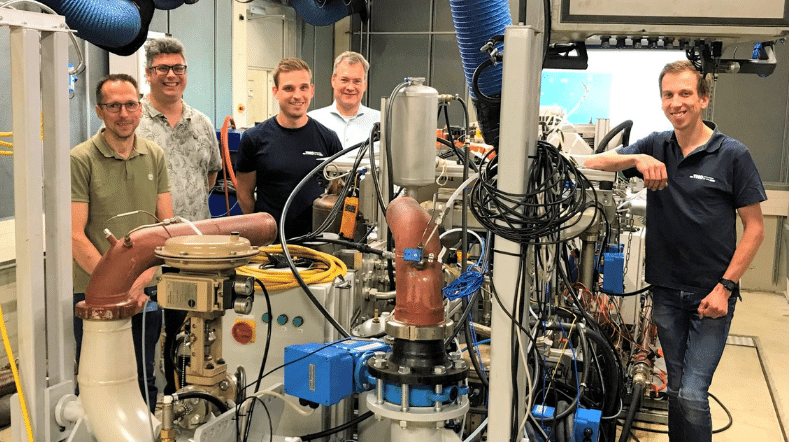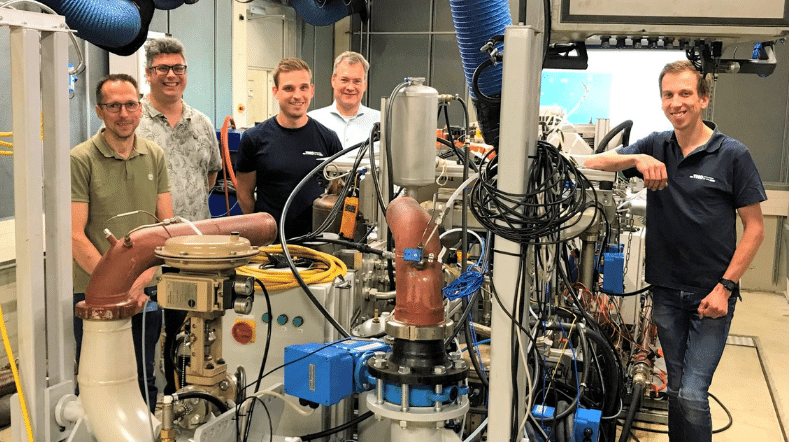 Sustainable vehicles and research into sustainable powertrains
80% reduction in greenhouse gas emissions from road transport. That is the goal for 2050. Find out how we help with innovative solutions.


TNO research on powertrains
Modern means of transport, from passenger cars to heavy road and waterborne vehicles, must comply with increasingly stringent emission regulations and greenhouse gas targets.