QITT Offers Independent Quantum Technology Testing
Accelerating innovation in quantum technologies will require all active players – including SMEs and start-ups – to test and validate their concepts. But often, smaller partners don't have the facilities or funding to go from concept to minimum viable product. Since opening in 2020, TNO's Quantum Information Technology Test (QITT) facility has been available to speed up the engineering cycle and bring quantum technologies to their full potential.
QITT is an open testing facility that meets the specific market need for an independent, confidential, proprietary test facility. It enables Dutch and European industry to accelerate the engineering cycle of quantum technologies. The facility can accommodate a variety of quantum devices, and can be used to characterise and validate cryogenic chips, quantum processors, cryogenic electronic components, control electronics and software solutions. All companies working on these technologies are encouraged to get in touch.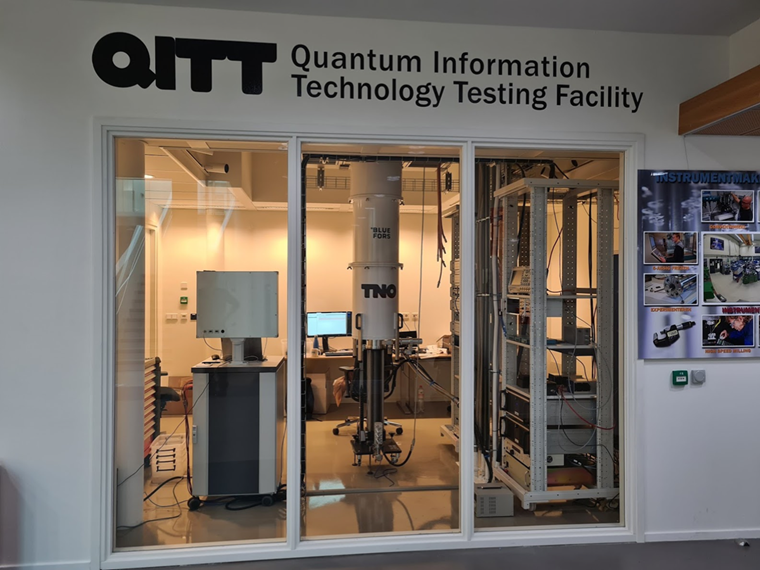 Small and large companies can have their quantum devices and components tested in a full stack system implementation at QITT.
FULL STACK TESTING OF QUANTUM DEVICES
Often, great innovations in quantum devices come from optimising a specific component of the complete stack. TNO used knowledge it developed while building. Quantum Inspire - Europe's first, cloud-based quantum computing service – to design a facility that could support the growing industry in the crucial validation steps. Quantum Inspire was one project executed as part of the QuTech collaboration.
For the first time in Europe, small and large companies can have their quantum devices and components tested in a full stack system implementation at QITT. The facility is designed to operate both semiconductor spin qubits and superconducting (transmon) qubits with a fast-loading system to enable high-throughput testing. It can also accommodate testing of cryogenic or non-cryogenic equipment, software and more. Thanks to a modular architecture, TNO can benchmark single subsystems in the full quantum computing stack.
ADVANCING THE INDUSTRY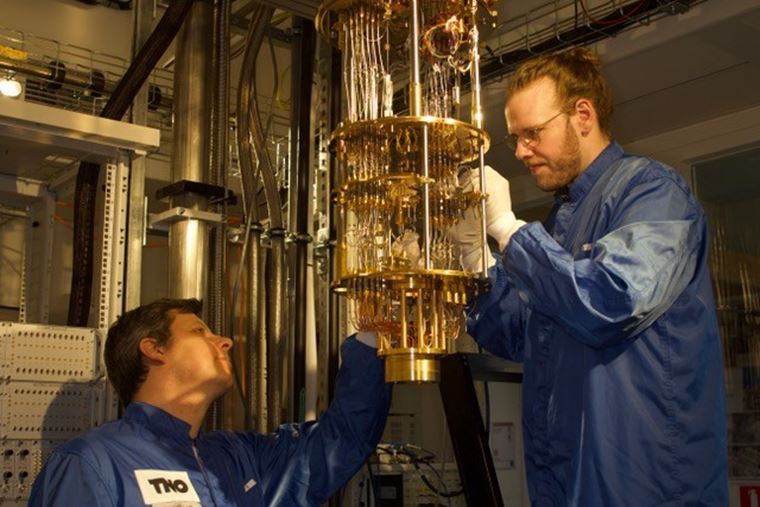 TNO engineers working on QITT: the TNO Quantum Information Technology Test facility.
The facility is an embodiment of TNO's mission: it allows us to make use of our knowledge and expertise to support the industry in validating their products and services and ensuring their competitiveness.
QITT is designed to eliminate barriers in the engineering cycle and make crucial testing technology available and affordable, even to small or new players in the industry. As an independent research organisation, TNO expects no IP rights for innovations tested at QITT.
The motivation behind the facility is to advance the entire industry and enable innovation acceleration. The more mature components can become, the better it is for the entire quantum ecosystem.
FULLY EQUIPPED FACILITY
QITT has a fully equipped Bluefors LD400 dilution refrigerator that operates at a temperature of 10 mK. It has a 3T, single-axis superconducting magnet and a fast sample exchange system, and is connected to state-of-the-art control and measurement electronics that operate in ranges from DC to frequencies of 10 GHz. Other capabilities include:
Low-noise electronics to enable DC measurements

Radio frequency reflectometry circuit from 0-1 GHz

Microwave transmission circuit from 4-8 GHz

Spectrum analyser and scalar network analyser up to 12 GHz

FPGA-based control electronics for qubit measurement and control
In short, QITT can test, measure and validate quantum technology innovations taking place in the Netherlands – or in Europe. Need to test or validate your quantum device or want to find out more? Contact QITT today.
Get inspired
2 resultaten, getoond 1 t/m 2
TNO Starts 7-year Quantum Testing and Experimentation Program
TNO is coordinating Qu-Test, a network of RTOs and NMIs funded by Quantum Flagship, to accelerate European competitiveness in quantum technology.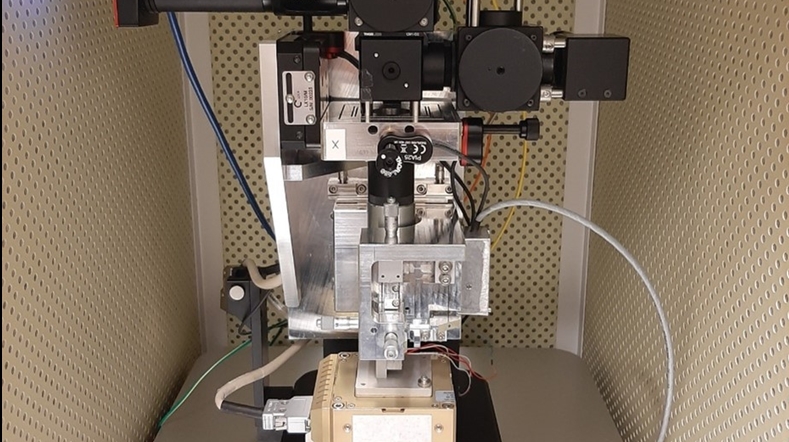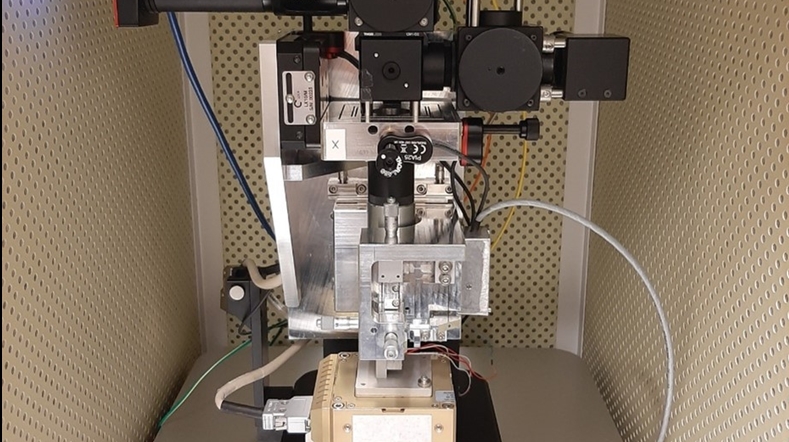 Quantum technology: unique research field full of potential
Quantum technology offers new opportunities