Our mission in a nutshell: we generate knowledge and develop methods that improve the interaction between people and technological systems. Clients and partners in the defence and safety domain, among others, can count on the Human Machine Teaming (HMT) department for the design, development, procurement and commissioning of technology. In our work, we emphasize trustworthiness, safety, sustainability and user friendliness of technology, as systems and/or (collaborative) work environments.
3 expertise teams
Within our department, we primarily study the effects of human-machine collaboration on people's performance, behaviour and motivation. We approach our work from several perspectives, such as artificial intelligence, interactive robotics, interface design, staffing of and collaboration in control rooms. The HMT department consists of three expertise teams:
Human-AI-Robot-Teaming (HART)
The potential of artificial intelligence (AI) and robotics is growing. As we can see in our daily lives, in which we increasingly work together with smart systems.
Humans and computers, machines, devices and robots can empower each other and learn from each other. Consider largely autonomous drones that relay the exact information that is valuable to people on the ground. Or a system that adapts its explanation to its user, so instructions can be understood by anybody.
Or how about a robot that helps healthcare professionals to provide appropriate care, even at a distance? The AI-specialists in our HART-team develop and test such systems to improve human-machine interaction and optimise the collaboration between humans and systems.
Human interaction team
What will the new information systems aboard the Navy fleet look like? What kind of data visualisation interface provides professionals in an emergency response call centre the best overview of what's happening, so they can act more effectively?
Our Human Interaction Team studies the interaction between humans and technology. We apply this knowledge to design and optimise processes and products, together with end users. The goal: better human-system interaction for more effective work. The specialists in this team mostly have backgrounds in interaction design, industrial design and cognitive psychology.
Control organisations
The control organisations team studies the organisation and optimisation of operational teams and the design and layout of the control rooms these teams work in. We translate our research to practical, tangible designs and other solutions. We approach our work from a 'sociotechnical system' perspective, focusing on the integration and joint optimisation of the organisation of work, collaboration, ways of working, training, systems, workspace as well as room layout.
Recent clients include:
Rijkswaterstaat

The Royal Dutch Navy

The Royal Dutch Air Force

ProRail
Unique test facilities
Our expertise group has access to state-of-the-art research environments that include diverse and unique facilities.
In Soesterberg you'll find, among other things, Human-Agent/AI Teaming laboratories, where we test the optimal collaboration between smart systems and humans, a lab for the development of interactive/telepresence robotics, as well as an XR/VR Immersive Collaboration Lab. This is only a small sample of our facilities for various test and research purposes available in Soesterberg.
If you would like to investigate a complex challenge, you're at the right address.
Get inspired
71 resultaten, getoond 1 t/m 5
Successful Ground Test Shows Potential for Satellite Identification
It's getting awfully crowded in space. Every year, businesses and organisations send an increasing number of new satellites into orbit, and many of them cannot be identified after they're launched. Researchers at TNO wondered if there's something we can do to address the challenge. And experts from TNO have successfully tested a viable solution. We spoke to team member Fabrizio Silvestri, Optical System Engineer, to find out more.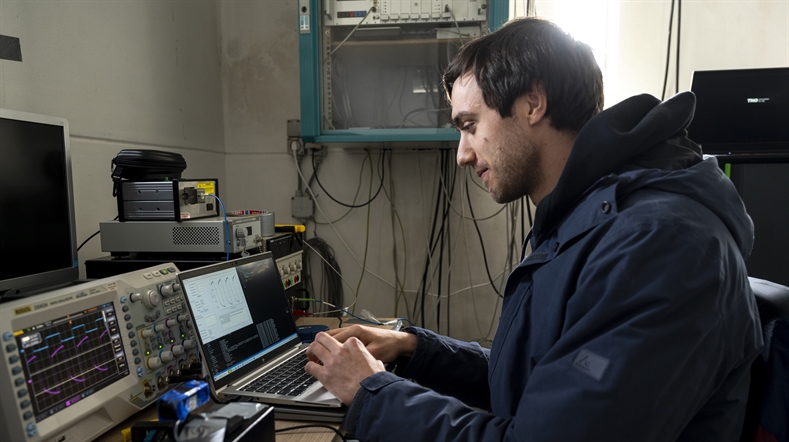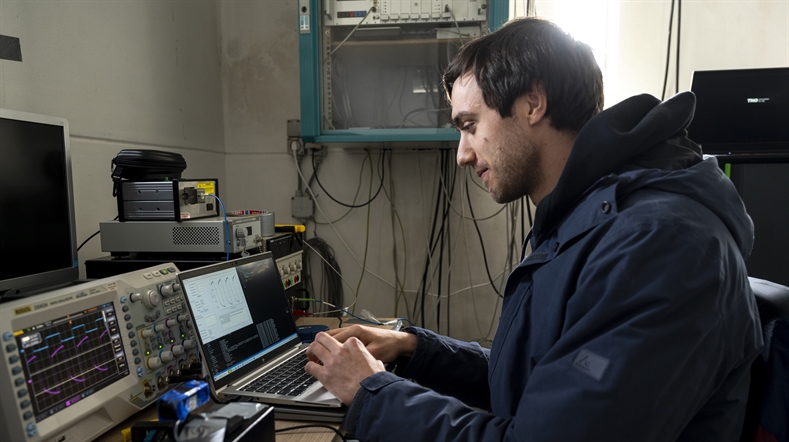 Earlier detection of hypersonic missiles with TNO technology means more time for interception
TNO is active in all phases, ranging from novel interceptors and new concepts for Integrated Air and Missile Defense to advanced sensor solutions. Novel sensor technology is necessary as a successful kill-chain will push current radar systems to its limits.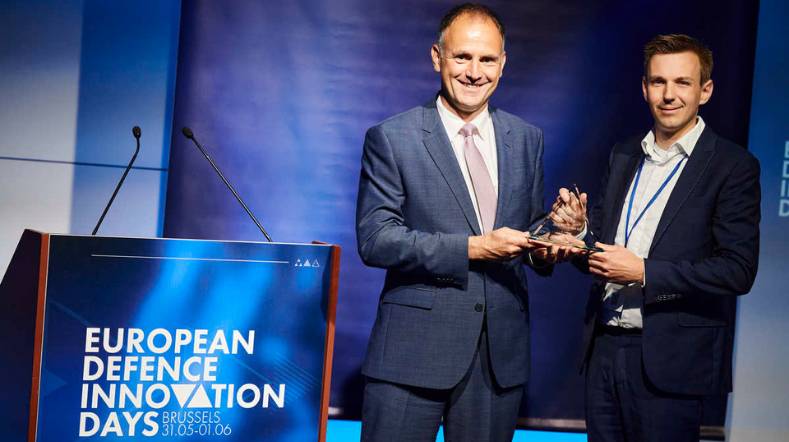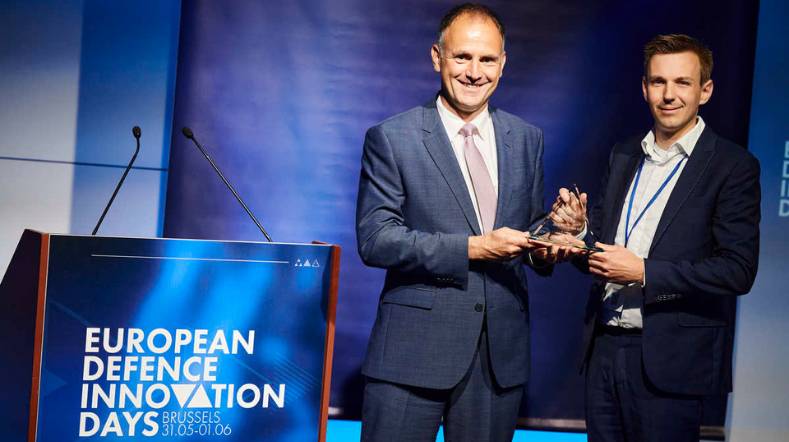 First overview of cyberattack techniques by AI against AI
All international trend reports view Artificial Intelligence as the most important disruptive technology of the coming years. Where a new technology develops, new vulnerabilities also arise. And AI is no exception.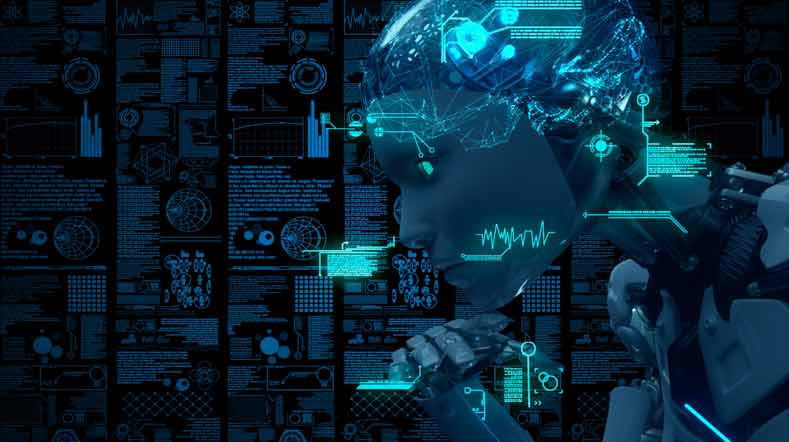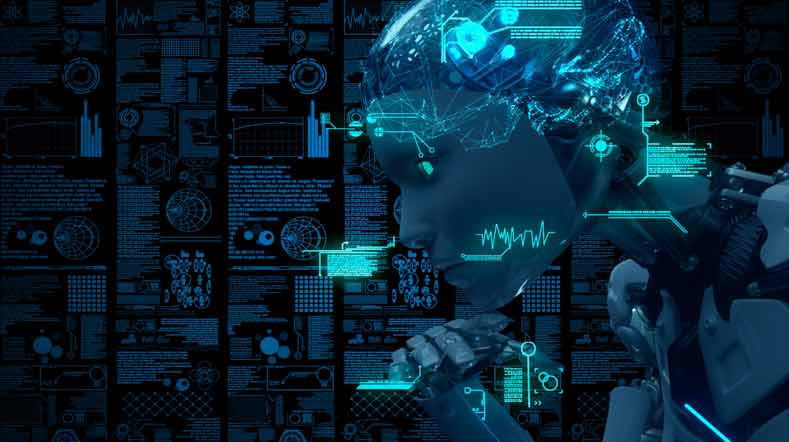 The PQC Migration Handbook
Commissioned by the AIVD, TNO has compiled a handbook together with CWI. This handbook offers organisations advice and concrete steps to mitigate the risk of quantum computers to cryptography.
Desdemona: The ultimate motion simulator
The multi-purpose Desdemona simulator recently installed at TNO will definitely push the limits of movement simulation.