Modelling, simulation and gaming
How can we effectively prepare military and security personnel for their work in a mission area? How can we use augmented or virtual reality to present large amounts of data to policymakers? And how accurately can we predict the route of a fugitive using data? The Modelling, simulation and gaming (MSG) department at TNO has the expertise and state-of-the-art facilities to answer these questions.
Developing new capacities
We help our customers – particularly in the security domain – to improve their capabilities and to develop new ones. We do this by designing and developing models, simulations and games (or having them developed). This process usually involves three steps.
The first of these is the efficient and validated modelling of the real world using scenarios and algorithms. After that, the trick is to replicate reality as thoroughly as possible within a simulation. The transformation of the results from the simulations generates knowledge and technology that can be used in the form of, for example, software tools, databases or virtual and augmented reality applications.
Knowledge and facilities
Our models, simulations and games are used to prepare military operations or to predict incidents that threaten national security. They also support other questions, such as: what is the best approach to large-scale cyber-attacks? Or: how can we evacuate an area as quickly as possible in the event of a flood?
With our knowledge and facilities in the field of Concept Development and Experimentation, we ensure that the wishes of our customers remain close to the context of the operational environment in an interactive manner. In this way, we work with our partners on a daily basis to further increase security in the Netherlands.
We specialise in 5 areas.
Virtual environment modelling
This concerns the modelling of 3D terrains and objects on the basis of data obtained from the real world. In virtual reality (VR) and augmented reality (AR) applications (among others), we make the results of simulated environments visible.
System and behaviour modelling
We make simulation models more realistic by providing them with relevant human behaviour and interactions with other systems.
Simulation systems engineering
We have knowledge on simulation architecture and development methods, and the verification and validation of simulations. A unique aspect of this is our experience with distributed simulation architectures and the international standards HLA (high-level architecture) and DIS (distributed interactive simulation).
Decision support systems
With our data-driven models and artificially intelligent systems, we encourage people to make better-informed decisions.
Experiments, exercises and validation
Our experience in large-scale simulation events and our role in setting up new defensive Battle Labs allow us to set up reliable Modelling & Simulation facilities in which our customers can experiment and generate new concepts.
We work closely with experts from other departments within TNO and share our knowledge and expertise with each other. As a result, we can always employ the right expertise to solve a complex issue.
The advantages
The use of models and simulations has many advantages. In a digital copy of the real world, you can test different scenarios or perform exercises safely and cost-efficiently without affecting the environment. Furthermore, models and simulations are sustainable: no polluting weapons and vehicles are needed for simulated military training.
At MSG, we have a large number of analytical and simulation models at our disposal. We solve complex issues using the latest technologies and standards. You can count on our support during the planning, execution, analysis and evaluation of experiments.
Join our team!
The MSG team consists of about 30 professionals from various backgrounds, such as mathematics, mechanical engineering, artificial intelligence, aerospace engineering and computer science. We are inquisitive by nature. Regardless of whether we're researching a new simulation model or procuring the latest hardware, we want to know the ins and outs.
Do you recognise yourself in this? And do you want to leave your mark on models and simulations that make the world a safer place? Check out our vacancies for the Oude Waalsdorperweg location in The Hague. You're also very welcome to do an internship or graduation project with us!
This is what we work on
Simulations of weapon systems on land, at sea and in the air
Thanks to our simulation software JROADS, the Ministry of Defence is able to test and analyse complex weapon systems at any possible location – even at sea or high in the sky.
Saving time and costs with Concept Development and Experimentation
Developing and testing a new concept costs time and money, and requires a lot of creativity. We assist you with a virtual world in which you can experiment endlessly. This way, you leave nothing to chance.
Practice tomorrow's mission using yesterday's data
With an optimal mix of live, virtual and constructive simulations, we cleverly replicate reality. In this way we train military personnel on how they should handle real situations.
Predictive model QUIN helps investigation team
Together with the police, we've developed QUIN: a system that can predict fugitives' routes based on data from previous cases. QUIN was tested on the TV programme Hunted, in which ordinary citizens try to stay out of the hands of investigative services.
Get inspired
8 resultaten, getoond 1 t/m 5
First overview of cyberattack techniques by AI against AI
All international trend reports view Artificial Intelligence as the most important disruptive technology of the coming years. Where a new technology develops, new vulnerabilities also arise. And AI is no exception.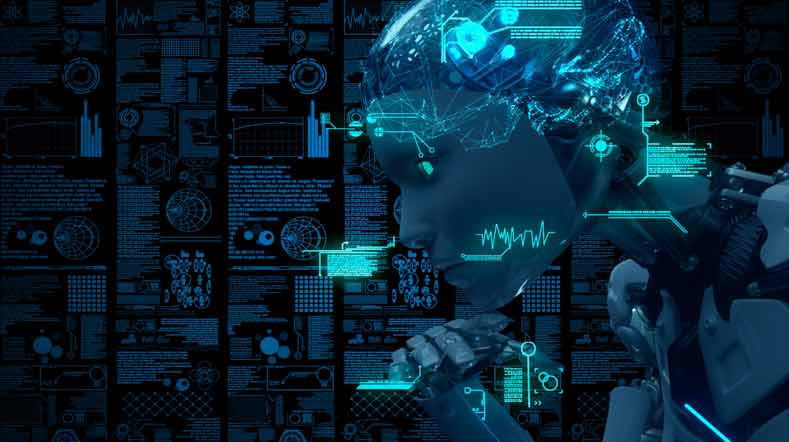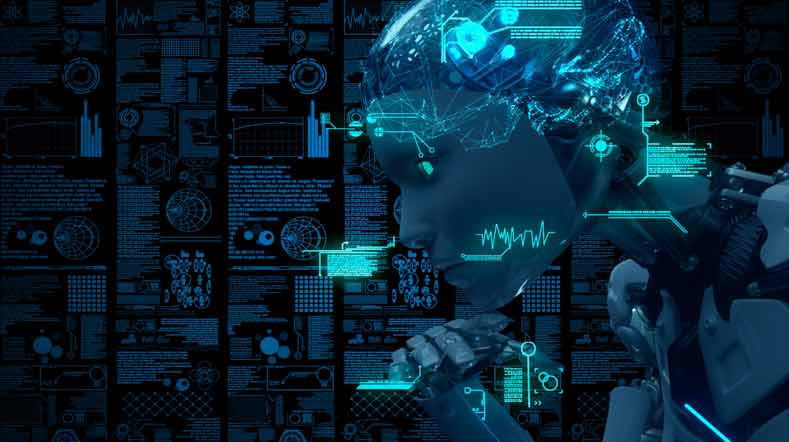 Desdemona: The ultimate motion simulator
The multi-purpose Desdemona simulator recently installed at TNO will definitely push the limits of movement simulation.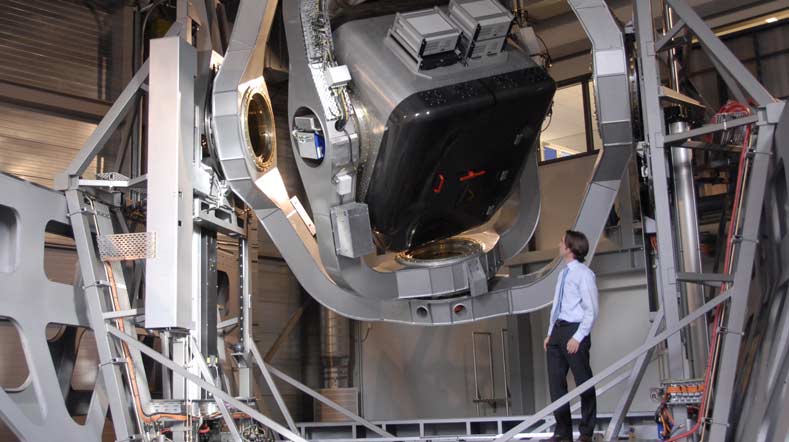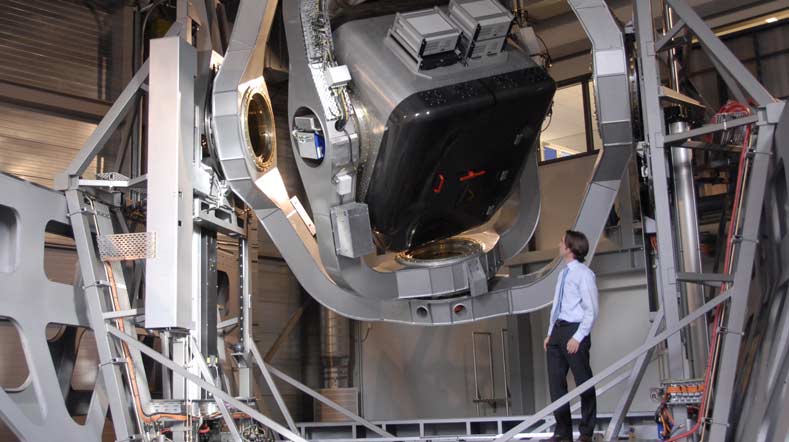 Human Behavior and Training
Focus on interventions for behavioural change to accelerate the acceptance of 'new' behaviour by customers and citizens.
Human performance
The Human performance expertise group focuses on the optimization and improvement of human performance in challenging circumstances.
Effective, efficient and flexible armed forces
How do people overcome their self-imposed limitations? What work best suits their abilities? Find out how we research this.