Building & infrastructure
This is our time to work on sustainable construction and digital infrastructure. Therefore, we're innovating to build energy-neutral buildings with circular building materials, without compromising their safety, comfort, quality, and affordability. We're also measuring and modelling to check the condition, vulnerability, and residual life of structures.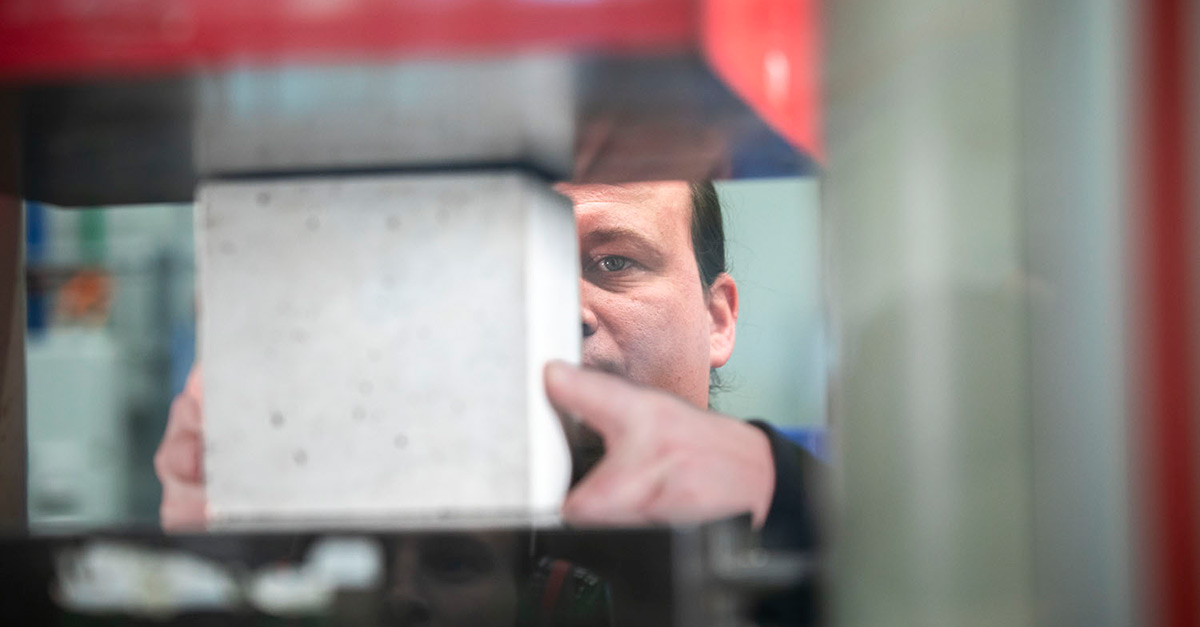 We carry out the same analyses for our infrastructure – from wind turbines to bridges, and from locks to platforms at sea. We, for example, used the latest technologies to develop a digital replica of a bridge deck of the Van Brienenoord Bridge. Eventually, this predictive twin will be used for the analyses that will form the basis of its proactive management and maintenance.
How we contribute to the improvement of building and infrastructure
Pioneering sustainable concrete
Meet MIMO: our new approach to sustainable concrete with (re)use of secondary raw materials. Read what this means for the concrete sector.


Bio-based building materials market in development
Read more about current knowledge development and innovations regarding timber building and other bio-based building materials.


Prolonging the service life of concrete structures
We assess the structural safety and service life of concrete, civil engineering and other structures.


Data-driven building and growing in the greenhouse sector
How can Big Data and ICT help horticultural suppliers export horticultural technology, scale up, and develop digital cultivation?