Contributing to the world of tomorrow as a student or starter
Are you a young professional and looking for an internship, traineeship or an entry-level job, where you can make an impact? Start at TNO and contribute directly to a more sustainable, healthier and safer society.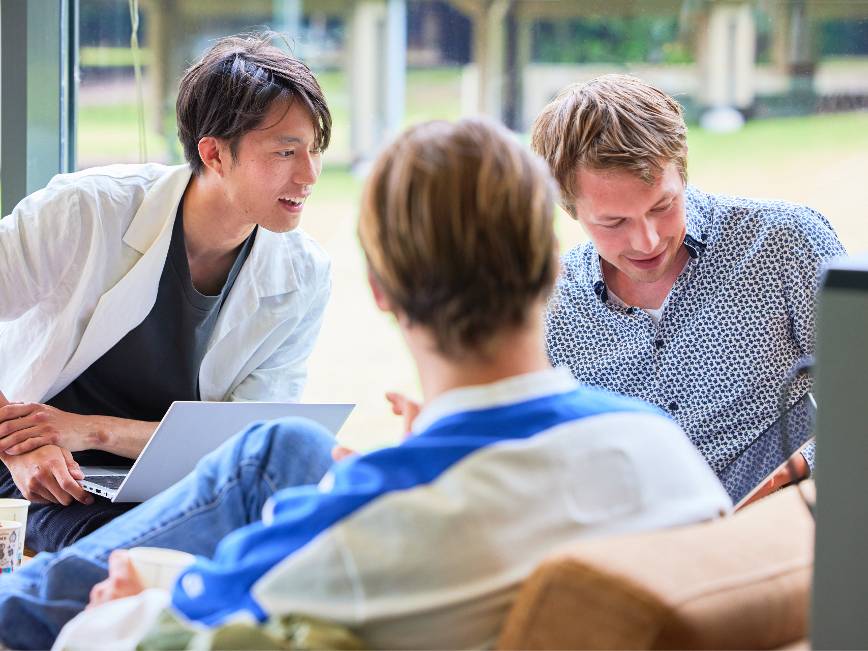 Why choose TNO?
At TNO we are working on a world that is more sustainable, safer and healthier. In groundbreaking projects you contribute to tomorrow's world while continuing to develop and amaze yourself. Come and join TNO and envision it!
Self development
At TNO you work on the future of society and also on your own future. Through our Talent Center you can take an infinite number of training and courses relating to talent and career development. We also have a Talent Development Programme for starters.
You get to work with inspiring colleagues
With 10 social focus areas, 3,500 colleagues and 26 locations, TNO is a large organisation in which you choose many different directions. You work together with leading experts in their fields, who regularly make the news with their innovations.
The personnel association for Young TNO organises network events, cook-alongs and drinks parties. You will also meet colleagues at business events.
You have freedom and flexibility
At TNO you get the freedom and possibilities to chart your own course. If you see an opportunity, go for it. TNO offers a competitive salary and other attractive employment benefits, including flexible working hours and the freedom to work from home.